Collierville Football Is Back
It's our favorite time of the year – Friday night high school football is back! Tonight, however, the stands of Landers Sports Complex will not be packed to the brim. Instead, roughly 33% of the maximum stadium occupancy will be allowed through the gates, after they are temperature checked and have been asked questions about potential symptoms and exposure. Face masks are required for entry.
The Collierville vs. Briarcrest game is already sold out, as tickets are required for entry and will not be sold at the gates. Tickets went first to family members of the football and cheerleading teams, as well as the band. Then Collierville students were allowed to buy tickets, based on seniority. Upon entering the stands, families are expected to keep at least 12 feet of distance between them and other groups.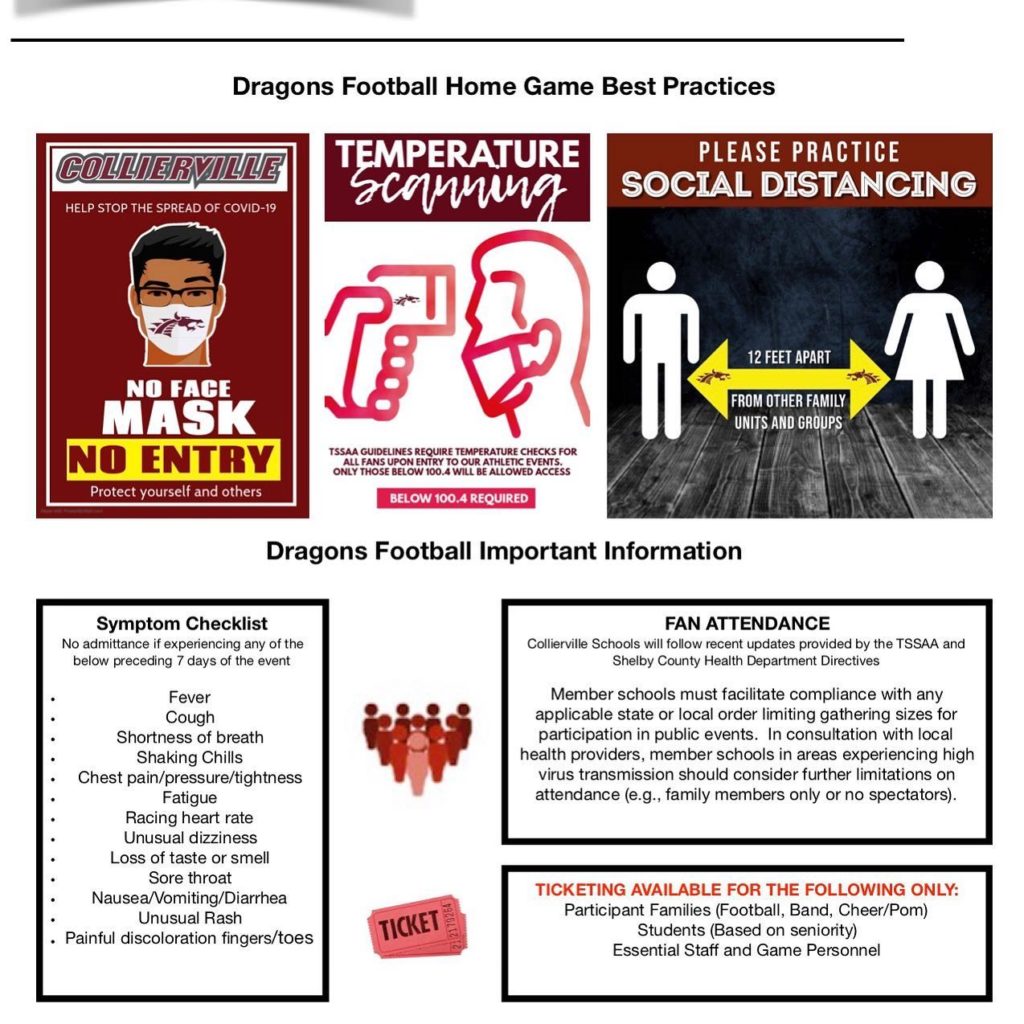 However, the majority of the normal football crowd will be found in living rooms around Collierville, hunched around laptop screens watching the game's live stream and waiting to see how the Dragons, or Saints, do this year. You can find the game live-streamed on the Collierville Dragons Football Facebook page or you can watch on their YouTube channel. You can tune it at 7pm!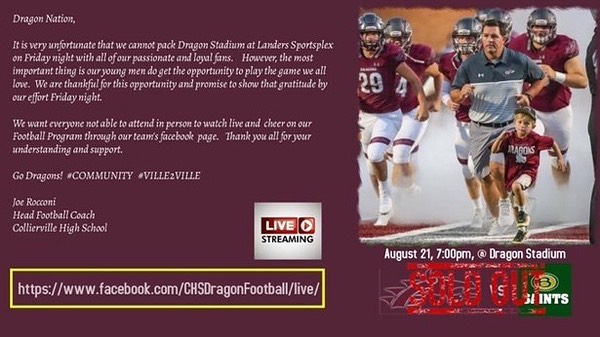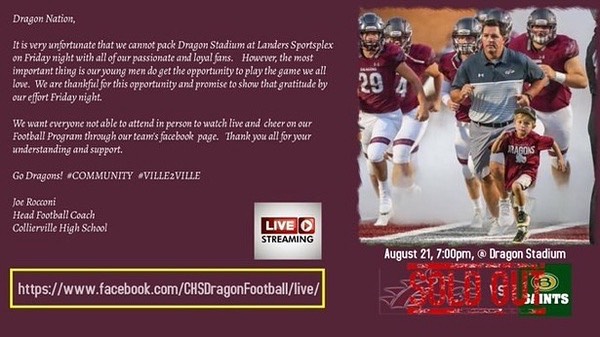 Wanting to pick-up dinner after the game, or have something salty to crunch on while you watch the team from home? Check out our Curbside Directory here so you can eat local while you cheer local! Don't forget to pick up something sweet to celebrate the winning team as well!
Still need a CHS themed face mask to wear to games? Find great face masks with local school and CHS Dragon designs on them here!
We've also got the rest of the Collierville Dragon's schedule here, but remember it's 2020, so expect the unexpected, and keep checking back here for updates on the football season.