Weather Safety Tips
We just had the first big storm of 2020 roll through Collierville and its surrounding areas and boy oh boy, was it a doozy. Although Collierville was lucky compared to our Mississippi neighbors (see our article about how you can help them here), it was still a rough night for many of us, with high winds and heavy rains.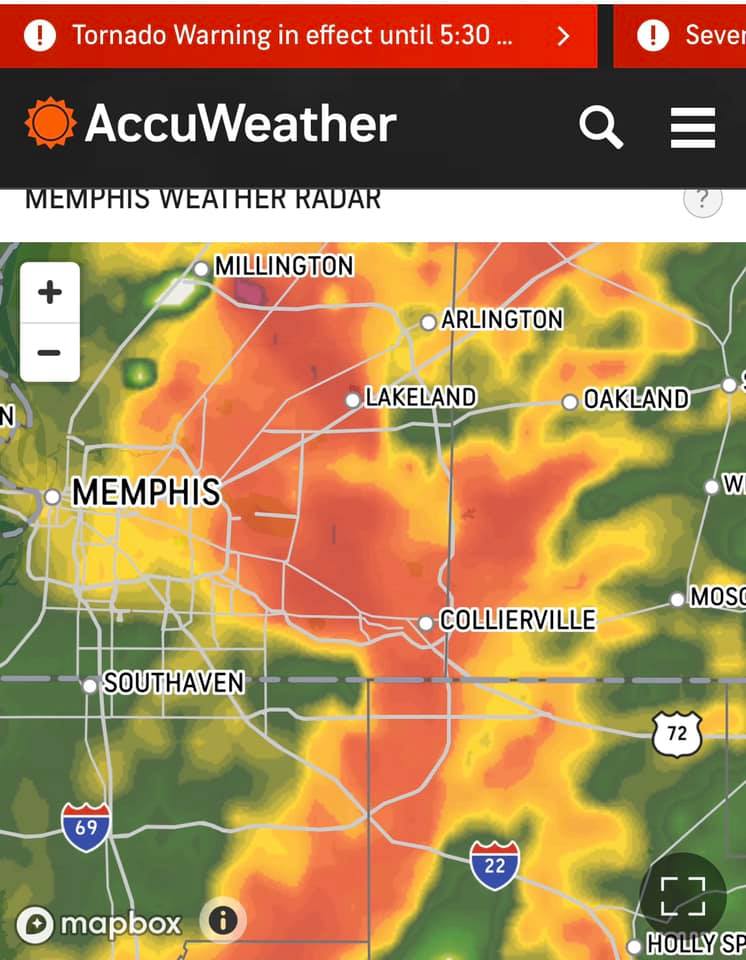 From January to August 2017, there were over 1200 tornadoes in the United States and the Southeast is the second most vulnerable area, so it's already gearing up to be a lengthy tornado season. So the question of the day is: were you prepared? And if you weren't, how can you be better prepared next time?
Regardless of your preparedness level, we have some helpful tips, courtesy of both the Town of Collierville and MLGW, so that you'll know exactly what to do next time! 
Make sure that you're signed up for Alert Collierville! 
You can register both your cell phone and your email address to make sure that you're part of a community-wide communication system offered by the Town of Collierville. If you have a landline, you'll already be in the system, but it doesn't hurt to double your chances of being in the know! You can register for Alert Collierville here. 
If you're in a power outage, make sure to follow these tips! 
Memphis Light, Gas and Water (MLGW) urges everyone to report any power outages they experience by calling 901-544-6500. Even better, save the number in your phone so that you'll know exactly who to call without needing the internet to search for it! You cannot report an outage on social media and MLGW cannot guarantee that they are aware of all outages, so it's better to be safe than sorry! You can also visit their online Outage Map to receive information about your specific outage, or download the MLGW app for quick access to everything!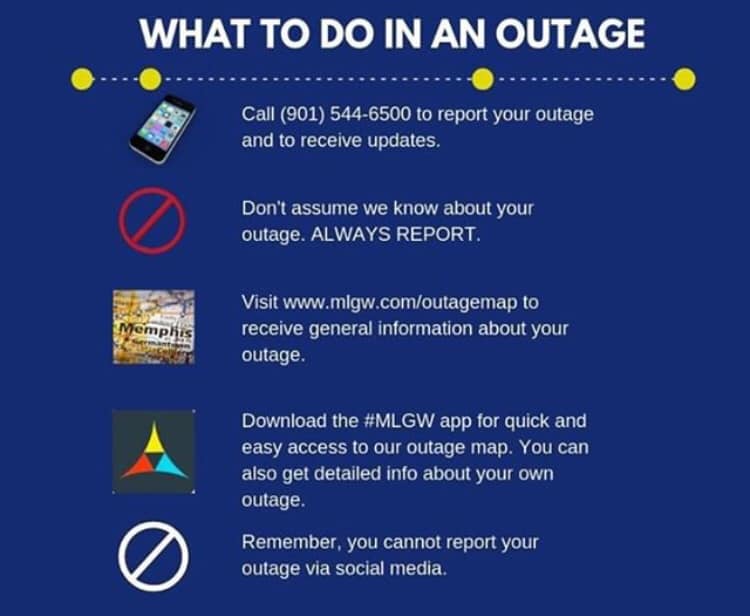 Don't be caught unprepared – make a tornado emergency kit and stash it in your tornado shelter. Your kit should include (among bottled water and canned food): first aid supplies, sturdy shoes and a change of underwear for each family member, a weather radio, an extra set of car keys, some cash (in case of a lengthy power outage), a flashlight or two, phone chargers and copies of important documents (everything from birth certificates to driver's licenses) in a watertight container. You can see what else the National Weather Service recommends here: https://www.weather.gov/owlie/emergencysupplieskit
Make sure to educate your children about tornados! 
Talk to your children about the difference between a tornado watch and a tornado warning, as well as what county they should be listening for on the TV or radio. Make sure they know exactly where in the house to take shelter during a tornado, why that's the safest room to be in during a tornado and the best route to get to that room! If they are older, they should also know where the emergency kit is stored. Practice can make perfect – much like fire drills at school, tornado drills at home can keep kids (and their families) safe!
Story | Regan Hewitt
Photography | MLGW