Supporting Your Neighbor
One thing about living in the South that we all can appreciate is the hospitality from your neighbors, especially in times of crisis. Just down the road in Olive Branch and Hernando, MS, the National Weather Service confirmed that two tornadoes ripped through these areas causing straight-line wind damage in the form of fallen trees, severed power lines and even worse, homes deemed unlivable. The Governor of Mississippi, Phil Bryant, declared a State of Emergency on January 11.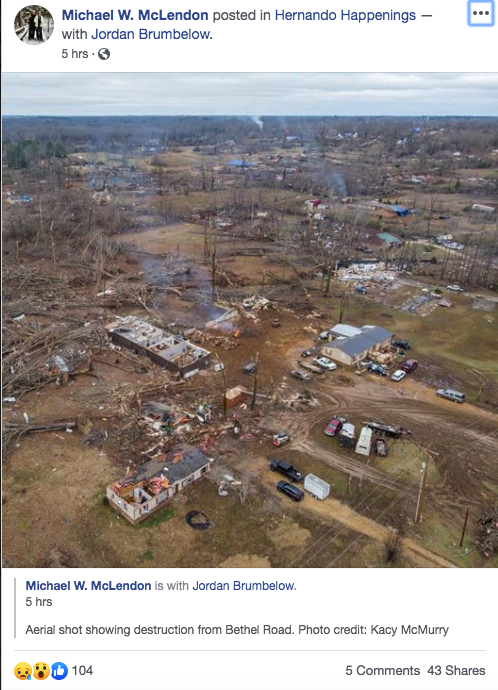 Don't let the giving season get stored away with your Christmas trees. Collierville can do its part to support our neighbors during this time of crisis. Want to know how you can make a difference for the families affected? Tour Collierville has put together a list of potential ways to put the 'golden rule' into action!
Don't let another hour slip by and be a difference-maker by supporting our neighbors today! 
Photo credits: Laurel Hedden (via Facebook page "Collierville Tennessee Moms")