Walk in Wisdom
You made it! Do not underestimate the achievement you just unlocked. Your future is on the horizon, filled with opportunities. As you step into this next phase of life, do so with excitement and wisdom. Who do you want to be? Where do you want to go? What do you want to do? These questions are at the core of who we are. Moving forward, the decisions you make will determine the course of your life. Will you walk in wisdom?
Wisdom is surrounding yourself with the right voices. We allow too many negative and empty voices to speak into our lives. When we give them too much weight, they can leave us feeling anxious and uncertain. In the moments when you feel overwhelmed, remember that God has spoken. The voice of God is the Word of God that He has given us in Scripture. Proverbs 4:20-27 describes the process of walking in wisdom, and it begins by encouraging us to fill our hearts with the Word of God. You can trust His voice. "For they bring life to those who find them" (Pro. 4:22, NLT). Surround yourself with the right voices.
Wisdom is guarding your heart with the right mentality. I have seen too many people defeated in life by the wrong mentality. For some, it is a performance mentality that tells them if they are not achieving or seeing results, then they have no value. For others, the trap is pride; they always believe that they are right and never look for advice from others. The Bible says, "Guard your heart above all else, for it determines the course of your life" (Pro. 4:23, NLT). Guarding your heart means asking God to confront your mentality and being humble enough to admit when you're wrong. Seek out the advice of others. Find your value in Jesus. A humble mentality is what God desires, and it will take you far in life.  
You can trust God. He already demonstrated His love for us by sending Jesus to die for our sins and failures. He didn't stay dead; He rose from the grave and offers us life in His name. So, who do you want to be? What do you want to do? Wisdom is the pursuit of something greater than just us. As you face this new horizon, walk wisely and step bravely. Your adventure awaits.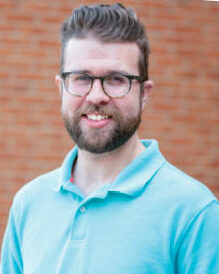 Pastor AJ Keyte
Pastor of Active Families / Online Ministries
Collierville First Baptist Church