Designer Wholesale: Home Tour
The Kuhlmanns moved to Collierville in 1994 and have slowly renovated portions of their home over time, starting outside. Their backyard patio was completed in 2020, installing brick stairs with custom railing leading to two round patios used for grilling and a gazebo. Brick paths were also installed between the patios, and so was a ramp to the garage door. "I asked for the walkway into the garage to be a ramp because I was thinking ahead about aging in place," remarked Donna. "If one day I ever needed a walker or something, I could use that entrance." Full view sliding glass doors and new flooring were also done during the first phase of refurbishing their home.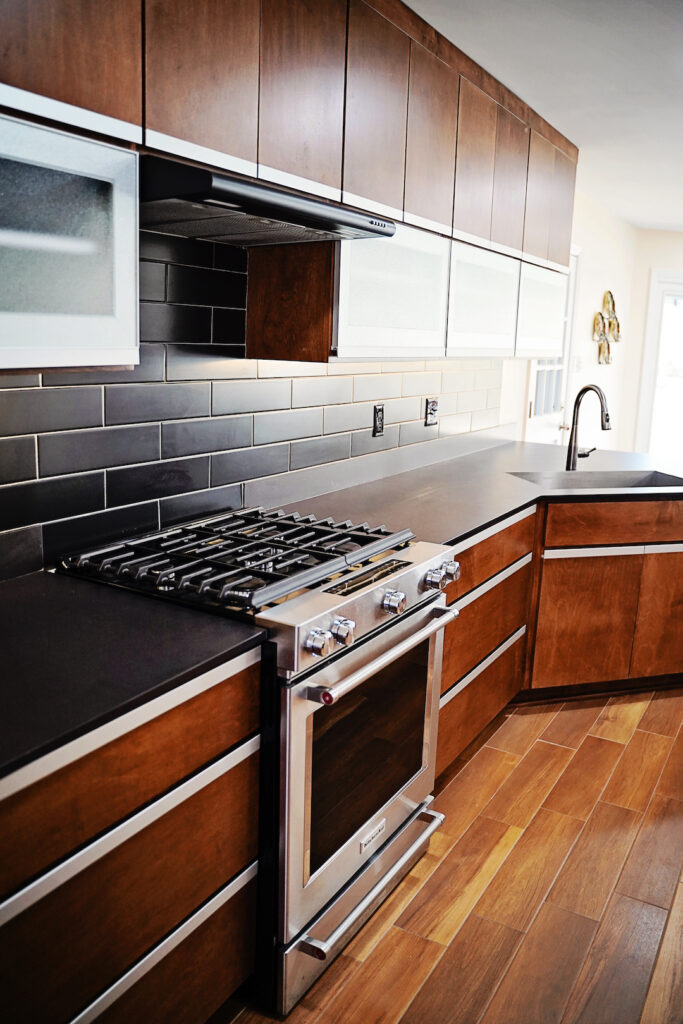 "We had worked with Capital Construction before with our patio and balcony," shared Donna. So in June 2021, Donna and Keith decided it was time to be proactive once more and redo their kitchen to make it a more functional space. "It was time to change the design," shared Donna. "I always liked the clean lines and uncluttered, open spaces of a Euro-designed kitchen. We kept the same footprint as before, but it has a much more open feeling now." 
Before the redesign of the Kuhlmann's kitchen, from floor to ceiling most everything was builder grade. "It was just awful," remembers Donna. Every inch of space was used in the redesign to incorporate Donna's Euro-design elements, along with personal touches! 
"My favorite place to be is the baking center," Donna enthusiastically shared. "We installed floating shelves for my cookbooks, and my baking supplies are all where I can reach them. Now I can leave my heavy stand mixer on the counter and not have to pull it out from the bottom cabinet! And right next to it is a tall pantry that houses spices, all at my fingertips."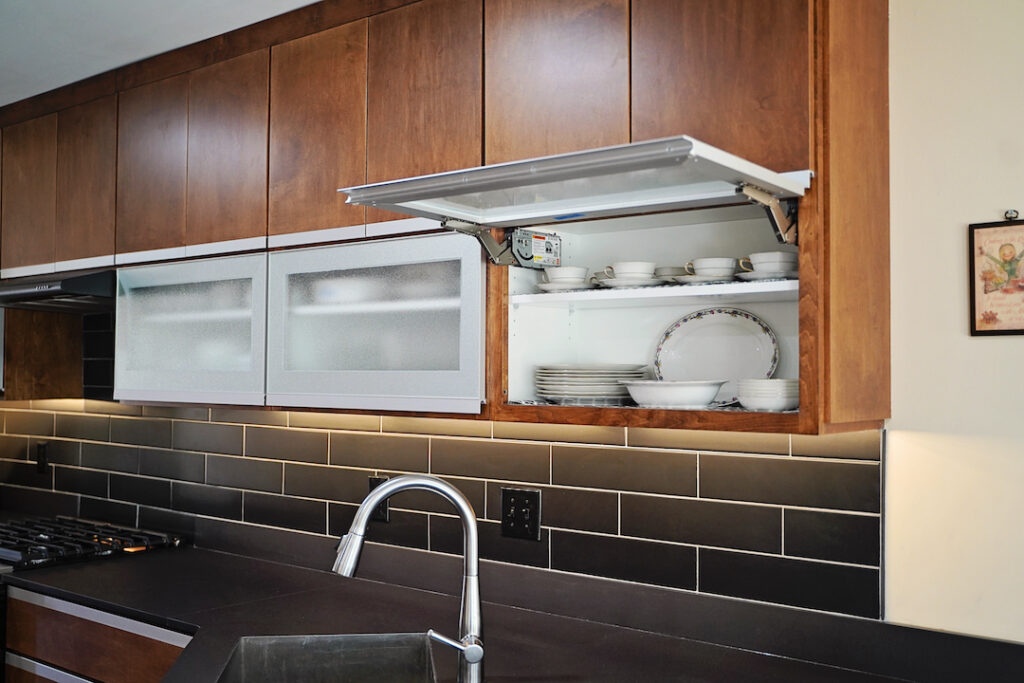 Converting the old cooktop to a new gas range was an important upgrade for Donna, along with new sintered stone countertops (Dekton) and subway tile backsplash. Donna chose a newer grout on the market made by Bostik called 'Dimension' that is said to not stain like grout commonly does, and has a metallic look.
A new Sub Zero sink is mounted flush with the countertop, helping to accomplish that clean Euro-design. Gorgeous semi-opaque window pantry and designated bookcase also help to maximize kitchen storage. Between the bar counter space and beautiful six-person table, the Kuhlmann's newly remodeled kitchen is designed to easily prepare meals and entertain both grandkids and guests. The entire project took roughly seven months to complete. "Capital Construction did an amazing job," remarked Donna reflecting on her renovations. "I can't wait until my next renovation with their company." Until then, the Kuhlmann's plan to enjoy their newly designed kitchen space. 
Sponsored By:
Designer Wholesale by Capital Construction
720 Chaney Cove, Collierville, TN 38017  /  901-563-8989
Mon-Fri: 10am-5pm, Saturday: 10am-2pm
Appointments can be made after 5pm, Monday through Friday.