A Season of Music and Coming Together
Music helps make Town Square Park the heart of our community. For over 150 years, music has been a force in Collierville shaping its landscape and building community. The original two-story bandstand that stood in Town Square Park (1876-1955) is said to have hosted W.C. Handy's Memphis Blues during the summer and sounds still drift from today's Gazebo.
You'll find non-stop entertainment on the Depot platform during Twentieth Century Club's annual Fair on the Square, held during the first weekend in May (May 7-8). Since 1976, this event has drawn families from Collierville and beyond to mark the start of summer in Collierville. This event strengthens the community in more ways than one. Proceeds from the civic club's largest event and fundraiser of the year go back to the community in the form of grants to local nonprofits. 
Starting on June 9 from 7:00-9:00pm, Main Street Collierville will kick off their annual Summer Concert Series, a 22-year-old tradition that will draw more than 5,000 people to five concerts between June and October. Main Street Collierville is a nonprofit organization that focuses on the preservation and vitality of Collierville's historic district. Visit Main Street Collierville on Facebook to see the complete line-up. 
Save the Date

Summer Concert Series

Collierville Town Square 

June 9 & 23, July 7, October 6 & 20, 2022 

*event details are subject to change

Independence Day Celebration 

H.W. Cox Park 

July 2, 2022 

*rain date July 4, 2022
Town staff is busy putting the final plans in place for Collierville's annual Independence Day Celebration in H.W. Cox Park on Saturday, July 2, 2022 (rain date is July 4). Collierville's Independence Day Celebration is a signature community event drawing an estimated 20,000 people to the largest firework demonstration in the Mid-South with great music and food trucks. 
These events are not only fun to attend, but they contribute to the feeling of community and small-town charm for which Collierville is known. For tourism, these events are at the core of our work as we seek to enhance the quality of life and quality of visit for our guests, to drive economic activity, and support the recruitment and retention of business and families.
I hope you can join us on Town Square this summer.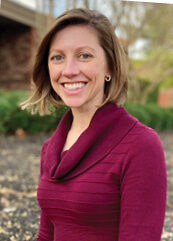 Ashley Carver
Director of Tourism 
Parks and Recreation | Town of Collierville