Up, Up, and Away
Durham Events and Bluff City Balloons are taking the Mid-South to the sky on Father's Day Weekend! "It's going to be a weekend to remember," shared Toni Durham, Durham Events founder and Bluff City Balloon owner. The inaugural Bluff City Balloon Jamboree, presented by Alston Construction, will be hosted June 18-20. "This event is about bringing smiles to the community," shared Durham. "After the tough year we've all had, this weekend is about bringing joy to the whole Bluff City at large."
On Friday June 18th, a select 500 children will have the opportunity to partake in a truly magical night of fun! "The Special Night for Special Kids is going to really be something special," said Durham with a smile. "The best way to describe it is that we are going to give these kids their very own hot air balloon festival privately so that their needs can be met in a safe environment. We'll have at least two ADA compliant balloons to accommodate the needs of any of the children and we're there to serve them." 
From 5-9 PM, children and adults with special needs will enjoy a free evening of festival fun including tethered balloon rides and activities for all ages! The Bluff City Balloon Jamboree is also accepting donations in order to host this event at no charge for these children and their families.
On both Saturday and Sunday mornings, all 15 hot air balloons will take to the skies during the morning mass ascension event. Spectators can expect to capture remarkable pictures from 5:30-8:30 AM. 
"This event is about bringing smiles to the community. After the tough year we've all had, this weekend is about bringing joy to the whole Bluff City at large."  -Toni Durham
The festival truly begins at noon and goes until 10 PM. Ticket holders can walk the grounds, explore the treasures of the arts and crafts vendors, enjoy food from local food vendors and take a moment to shop with local retail vendors! Not only will you be supporting these businesses — every dollar and donation put toward this event will impact the local school system! 
"Originally we were going to host the event in 2020," shared Durham, "but now because we had more time to prepare, we were able to establish the Bluff City Balloon Jamboree as a 501c3 and now every donation and sponsorship is a charitable donation that will benefit education through Collierville Rotary Club, CEF [Collierville Education Foundation] and others to be dispersed to schools throughout the Mid-South." The positive impact on Collierville will be left long after the balloons have floated back down.
Each day at 6 PM, tethered rides and the night mass ascension Balloon Glow will begin. Imagine all 15 hot air balloon pilots hitting their burners simultaneously in a choreographed rhythm. "My greatest hope is that the Bluff City Balloon Jamboree becomes an annual event where Collierville is front and center," shared Durham, "where people from the Bluff City and all over have this memorable experience for the entire family that makes them want to keep coming back to Collierville year after year. I want everyone to think 'I can't wait for next year'."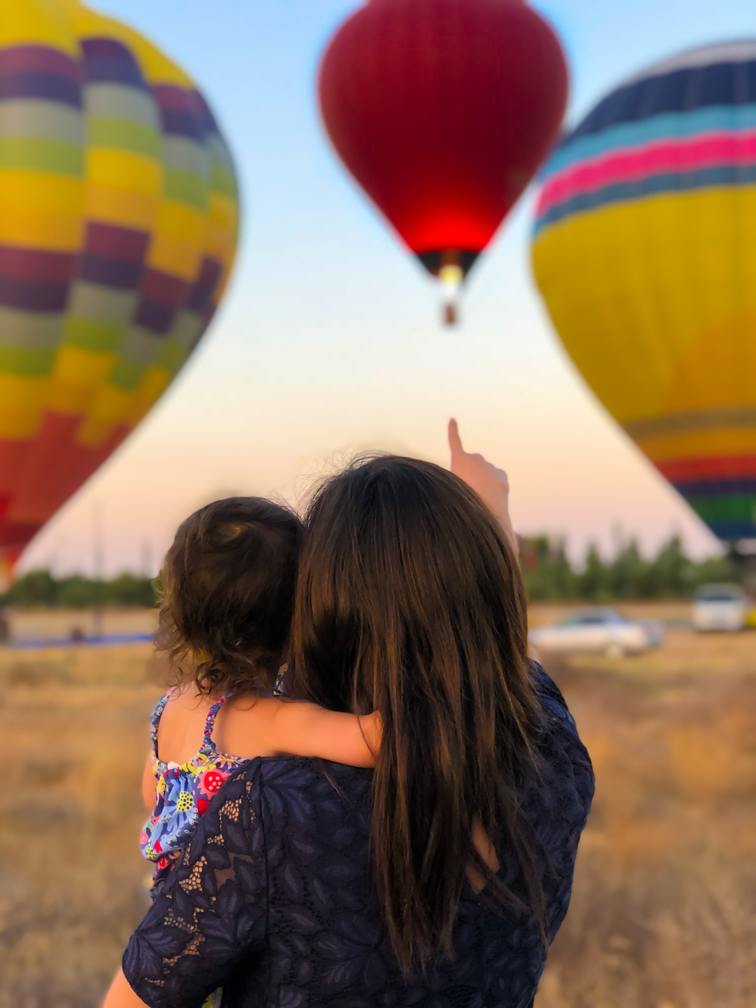 The Town of Collierville and companies like Alston Construction are excited about the event. Chad Lindsay, VP/General Manager of Alston Construction, said, "When Toni approached Alston about this exciting event and shared her vision for creating a family-fun annual balloon jamboree, we knew we wanted to be a part of it. At Alston, we are always trying to find a way to give back to the communities we build in and this event is an outstanding way to do just that." 
Collierville Mayor Stan Joyner has high hopes for an eventful weekend! "This is a unique event for the Mid-South, and we are pleased to have the Bluff City Balloon Jamboree take place in the Town of Collierville. We know that everyone is ready to return to outdoor festivals and believe that the jamboree will bring much-needed cheer to our greater community. The organizers are also doing their due diligence to make sure COVID-19 protocols are in place for everyone to safely attend," said Mayor Joyner. 
It is also important to note that tickets will not be available for purchase on the Maynard Way festival grounds, donated to the event by Collierville local, Dean Wingo. Tickets are $10 for adults, $5 for children (4 to 14) and FREE for children 3 and under. Tethered rides will be available for $20 per person from 5–8 PM. Tickets must be purchased in advance at www.TheBluffCityBalloonJamboree.com, with a limit of 5,000 tickets each day. Don't miss this exciting opportunity to visit Collierville's first Bluff City Balloon Jamboree this Father's Day weekend!
story | Anna Bell
photos | Bluff City Balloons
Presented by: