Under the Lights: Sports Unity in 2020
After the Chicago Cubs captivated Americans with an amazing comeback to win the World Series for the first time in 108 years, President Barack Obama said this during their White House visit: 
"… sometimes it's not enough just to change the laws, you've got to change hearts. And sports has a way, sometimes, of changing hearts in a way that politics or business doesn't. … And when you see this group of folks of different shades and different backgrounds, and coming from different communities and neighborhoods all across the country, and then playing as one team and playing the right way, and celebrating each other and being joyous in that, that tells us a little something about what America is and what America can be."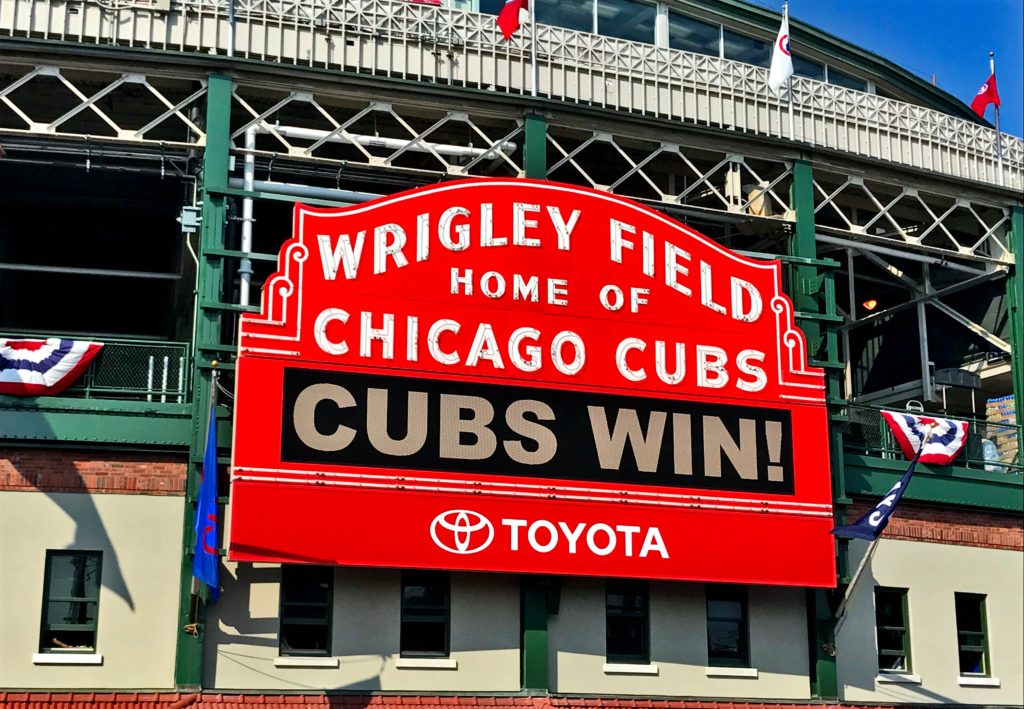 We've long since published this September/October issue of the magazine with a belief that in towns like Collierville, school sports, and much that surrounds them, are a vital component of the community. Every year, we celebrate that the undercurrent of those "Friday Night Lights" is unity. In 2020, COVID-19 is putting that unity at risk. Social distancing guidelines and mask mandates, while necessary to keep us safe as a community, make traditional sport activities impossible.
On July 31st, Tennessee Governor Bill Lee signed an executive order allowing contact sports to resume. Here is his statement:
"Athletics is an important part of our way of life and provides many benefits for our student-athletes, but common-sense precautions must be taken to combat COVID-19. We have worked directly with the TSSAA to coordinate a framework so that football season and soccer seasons can begin while keeping student-athletes, staff, and fans safe."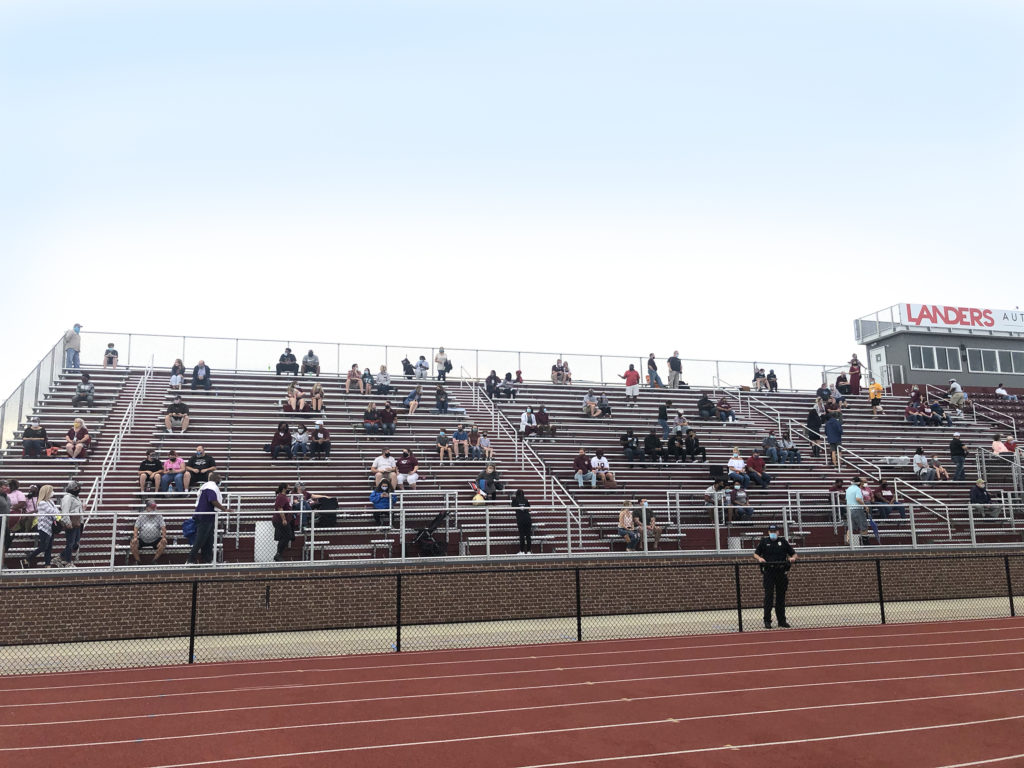 At a time when many restaurants, retailers and businesses – all important employers – are operating under restrictions that are wreaking financial havoc, why in the world would sports be important enough to resume?  
Sports nurture camaraderie that begins in the locker room, the band hall, at cheerleading practice and at pep rallies, to name a few. These are places where, as kids and teenagers, we learn to work together despite all our differences, and to operate as one. Team sports demand that our individual success is dependent on the success of others, and vice versa – including those who may look, speak, worship or vote differently. These are lessons learned that we carry with us to the bleachers, the backyard and even the boardroom.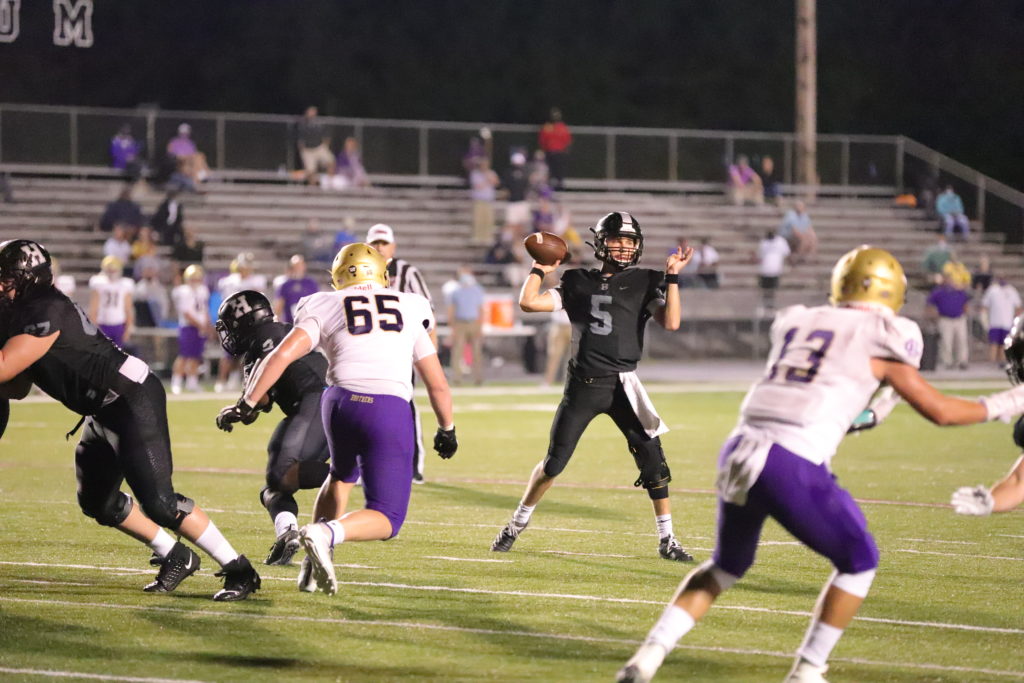 Houston High School's Football Head Coach James Thomas acknowledged that the presence of COVID-19 means that players will miss out on some key moments. "I think the biggest thing [students] will miss is the locker room. There is a lot of bonding and camaraderie that occurs in the locker room for a team. Team meals are [also] different. We can't really get 100 players together to eat in the cafeteria like we normally would," Thomas said. 
"They have done an excellent job of adapting and changing the ways we do things to create a safe environment for each other." – Coach James Thomas
COVID-19 guidelines mean that practices have been modified to include temperature taking, symptom checks and questions about potential exposure to the disease. During their down time between drills or during water breaks, players and coaches have to stay distanced from each other. Equipment and clothing must be taken home with players each day, as locker rooms are not allowed. Thomas is proud of his team for taking these changes in stride.
Students are rising to the occasion, showing how that element of unity can still be taught and demonstrated, even though everything looks different this year. Thomas Richardson, the Collierville High School Band Director, said, "[The band] is sad that we don't get to travel, compete and meet other bands but we are still working as a team and having fun learning together. Our student leadership team spent a week discussing ways to motivate and instill a positive work ethic."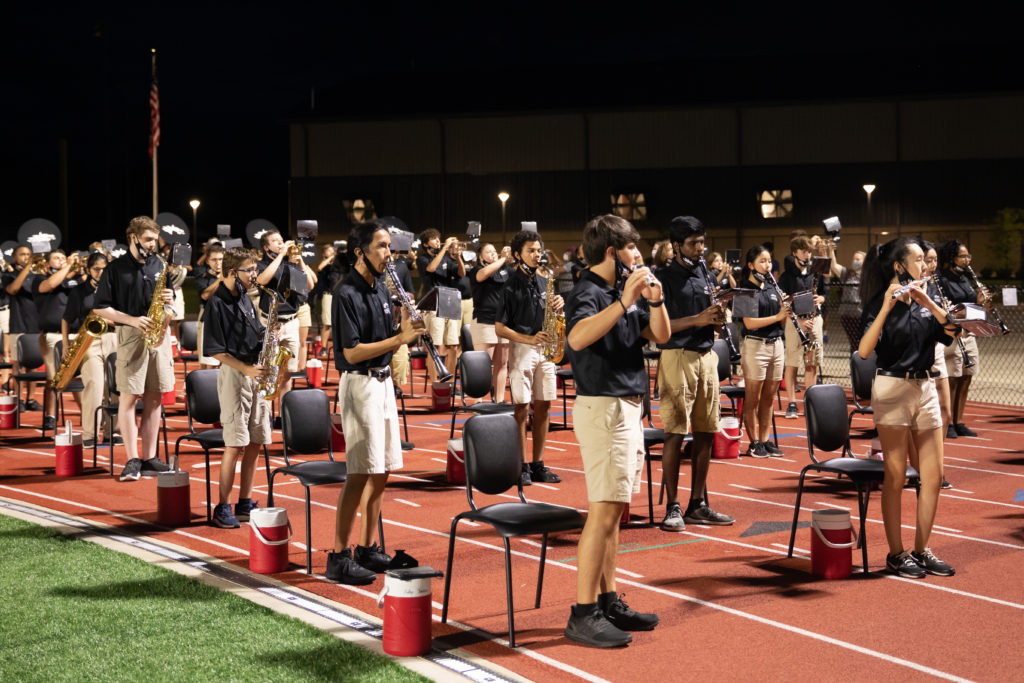 The band's practices have been reduced to smaller groups who meet in multiple locations, and they are learning a reprise of a 2017 show, rather than working on a new performance.  However, Richardson encouraged students to enjoy these COVID-19 experiences for what they are, even when they are unexpected and different from what they had anticipated. Richardson concluded, "There are things to enjoy and learn in everything you do."
 CHS Head Football Coach Joe Rocconi echoed these sentiments, noting that just because this season is different, it doesn't mean that everything is different. 
"Our tradition means so much to me. I took our team before last season on a 'field trip' to the old facilities. We had football alumni from different years speak to the team about the glory years, and the expectations, and what it meant to be a Dragon." – Coach Joe Rocconi
That sense of tradition – of a team and of a town – does not fade away in the face of a disease. Instead, that tradition often becomes even stronger, as community members work to help each other.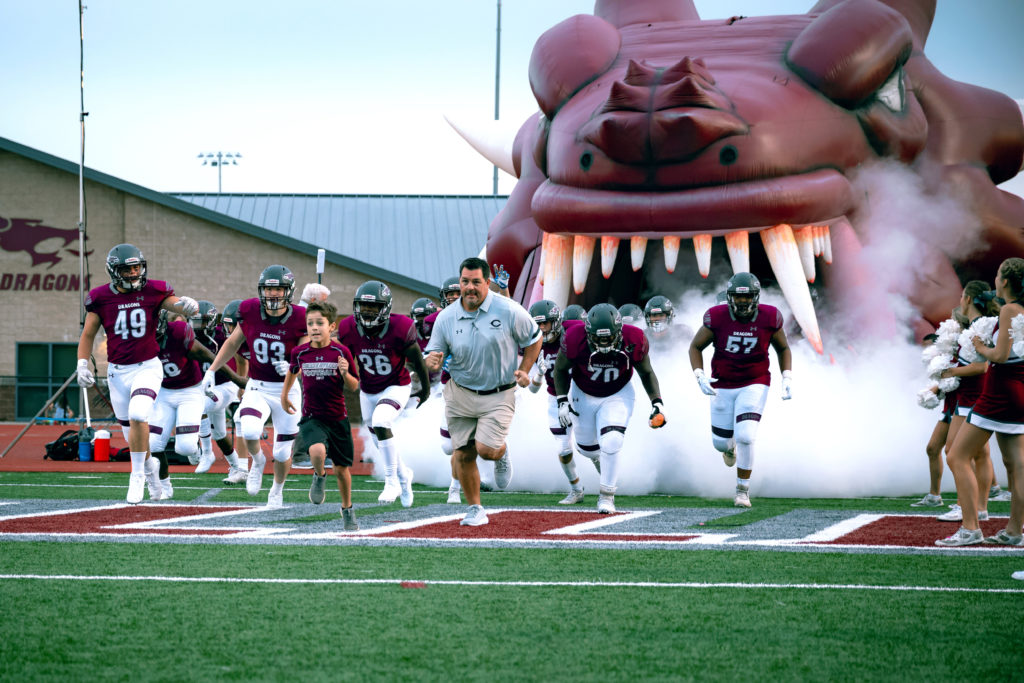 Briarcrest's Head Football Coach Brian Stewart agreed, sharing that football's valuable lessons translate into much more than the outcome of plays on a football field.
"[The lessons] never stop. How to be responsible, how to solve problems, how to be mature, how to handle adversity [and] how to be a great teammate – all these culminate into becoming the men the world so desperately needs."  – Coach Brian Stewart
Meghan Brice, CHS Cheerleading Team's co-sponsor, feels similarly and noted that, despite socially-distanced practices, the girls on her squad are still giving their all to each moment. 
"We have a squad of 37 incredible individuals. They bring grit, integrity, responsibility, leadership and inclusion, just to name a few things, to the team." – Meghan Price
These lessons, forged during practices and games, feed into the development of a community, and is part of the reason why Collierville is thriving even during hard times.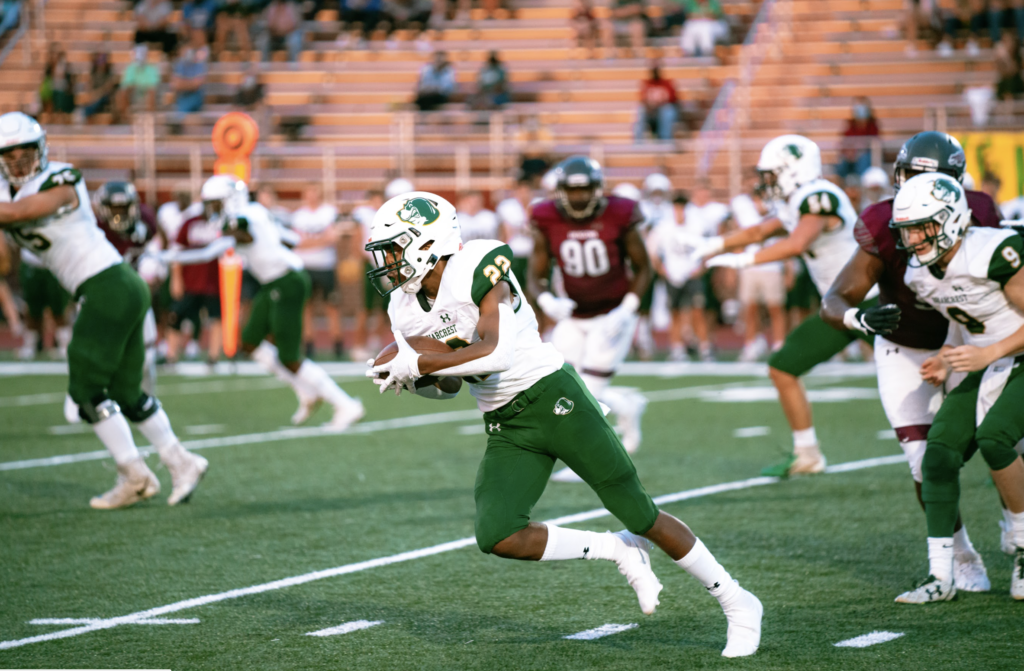 Student athletes playing fall sports are an incredible example of how sports provide not only unity in the face of uncertainty, but resiliency as well. Collierville will be ready to bounce back from this at a moment's notice. However, we can only do that by working together and remaining in community with each other, a lesson often first instilled in us by our mutual love of Friday night games. In 2020, supporting our teams – whether at a local, state or national level – is going to look a lot different, but we must support them, nonetheless. Because the "W" we are fighting for goes well beyond the scoreboard.
photos | MICHAEL STIRES, CRAIG JUNEAU, HEATHER MAGUIRE