Senior Olympics Keep Tennesseans Moving
The Tennessee chapter of the National Senior Games, colloquially known as the Senior Olympics, is in its 40th year of service to Tennessee seniors (those 50 years of age and older) who wish to compete in athletic events to stay healthy and active.
That's exactly what their mission statement says on their website, where seniors can go to learn about competing in the games. Every two years, a nationwide event is held in a single location, known as the National Senior Olympics.
While this year's competitions have been altered due to COVID-19 concerns, the Tennessee chapter plans to move forward with the games, hosted in Williamson County, using heightened safety measures. Individual sports include badminton, archery, swimming, golf, horseshoes and many others, while team sports are limited to basketball and volleyball.
Safety measures for this year's games include a ban on spectators, a mask mandate, regular temperature checks and spread-out competitions.
Historically, the games have taken place nationally in a variety of cities – Albuquerque, Birmingham, Minneapolis, Cleveland and Houston, to name a few. The upcoming National Senior Olympics will be held in Fort Lauderdale, Florida in November 2021. To compete in  national events, participants must qualify at the state level.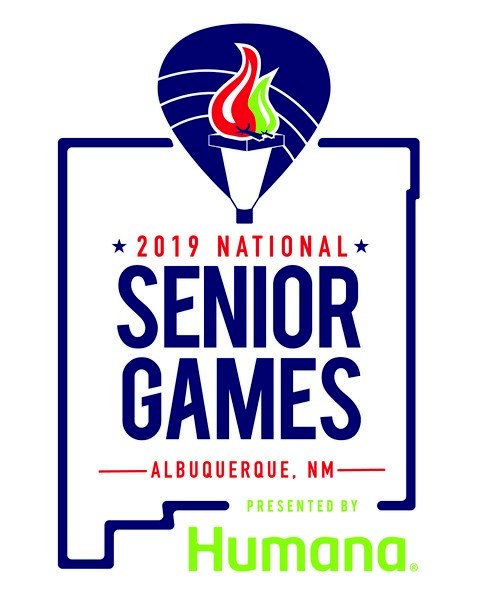 Amish Excellence owner Steve Green, age 65, has been participating in the Senior Olympics since he was 53 years old.
"It's just a way, as you age, to stay healthy, meet friends and get involved in an organization that has a lot of benefit to seniors to stay in shape and be competitive," explains Green.
According to Green, he held Tennessee's record in the high jump competition for about ten years. He and his wife both participate, as does his father-in-law. "As far as national, the best I've ever placed is a bronze medal. My wife started participating and she does [track and field]. I do 50 meter, 100 meter, high jump; events that I usually do locally. But in national events, the high jump is kind of my specialty," he said.
When it comes to the national competition, Green shares, "they go all out, it's like the Olympics. They have a ceremony where all the different states march in. They've got their flags for the opening ceremonies and the closing ceremony. They have a torch-lighting ceremony like the Olympics do. They have just about all of [the events], track and field, swimming, biking, all kinds of things that people can do."
As Green tells it, there is more to the experience than medals and records.
"It's not necessarily about winning the medals and things like that, so much as it is the camaraderie that you develop and just the participation, staying fit and staying healthy," he said.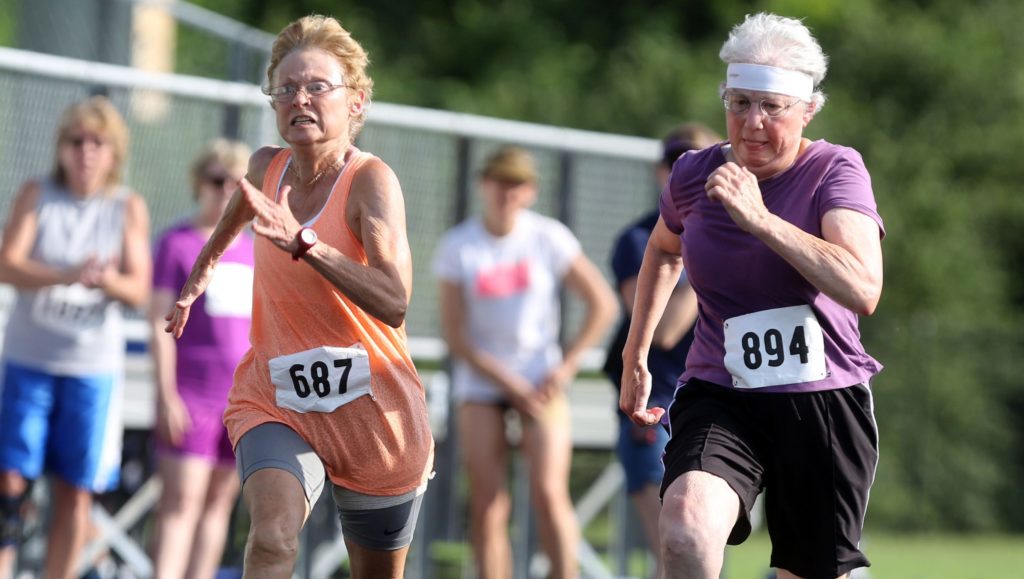 If you're interested in learning more about the Senior Olympics and how you or a loved one could participate, visit https://nsga.com/ or http://www.tnseniorolympics.com/. They also offer lots of training programs for seniors to do at home, while COVID-19 requires them to stay isolated, stay at home and stay healthy and safe.
Story by | Evan Dorian
Photos | The Tennessean