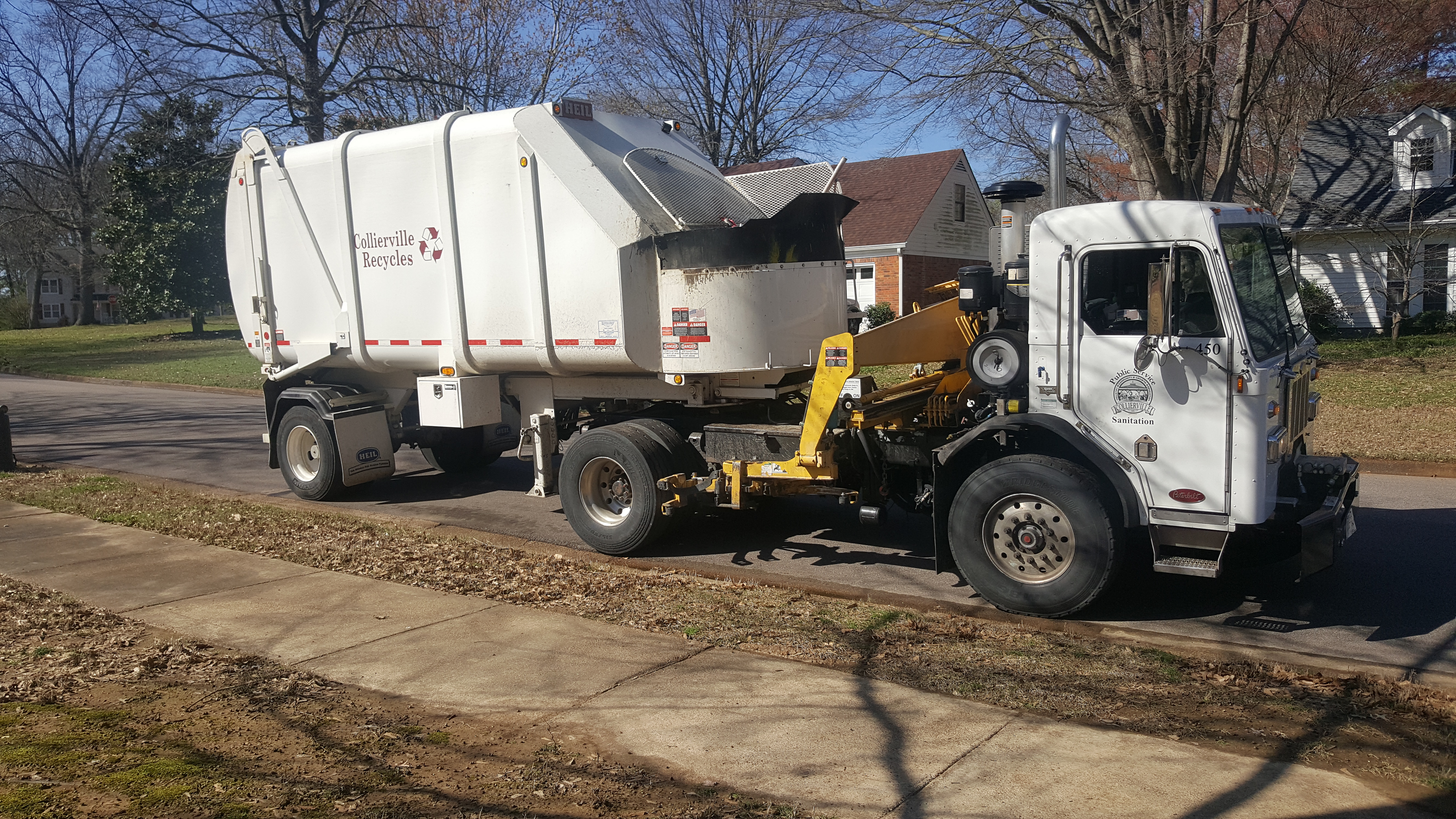 Tis the Season to Take Out the Trash
The holiday season of giving, decorating, and indulging comes with additional baggage – trash baggage! It's that time of the year where we all experience EXCESS – in every sense of the word. From Amazon boxes to leftover plates and cutlery, gift bags and wrapping paper, all of these items have  to be discarded when the festivities are over. 
DID YOU KNOW that Collierville Public Services Sanitation Division collects nearly 80 tons of waste from our residents in a single day?! From July 2018 to June 2019, 15,103 tons of garbage was gathered in that year. If you break it down, on average one household in Collierville is producing roughly 1 ton of household garbage a year!!
So what can we, the people of Collierville, be doing to make the Town's  Sanitation workers' lives just a little easier and show them our appreciation? Tour Collierville has the answer.
Proper Trash & Recycling Cart Placement
Fact: Carts should be separated five (5) feet from any other carts, utility poles, or cars to allow for efficient collection. 
"One of the best things residents can do is be considerate about placement [of trash and recycling cans]. A lot of the time, people sit their garbage carts side by side and those automated arms [on the garbage trucks] can get slowed down if the carts are not spaced out," says Josh Russell, Collierville's Sanitation Assistant Division Manager. "If the drivers are having to bump them [cans] apart, and one gets knocked over, and the driver has to pick it up, then we've just been slowed down." 
Difference in Disposing Household Garbage Vs. Recyclables
Fact: It is more efficient for Household waste to be bagged and placed in the green garbage cart, and Recyclables loose in the maroon recycle cart.
"As of this year [2019], we no longer accept glass as a recycled item," says Russell, "and plastic bags are another thing that is not to go in your recycle cart. Glass and plastic bags are two of the biggest things we're seeing that should not be in the [recycle] cart." 
For a full list of Sanitation Guidelines and Curbside Collection, please visit: https://collierville.com/departments/public-services/solid-waste-recycling 
Consider an Additional Cart if You Experience Regular Overflow
Fact: Garbage should remain inside the cart and excess should not be left on the curb or mixed with recycling.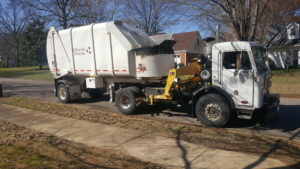 "Remember that your recycling can is not an extra garbage can during the holidays," shares Russell. "When you're tempted because there is no other space, don't think it doesn't matter! Another thing is that grass/leaf garbage bags do have a weight limit! Please keep your grass/leaf bags under forty (40) pounds." 
Collierville Public Services will be closed on Tuesday, Dec. 24th and Wednesday Dec. 25th for the Christmas holiday. Sanitation collection schedule for the week will be as follows: Monday and Tuesday's garbage, recyclables and commercial routes will be collected on the regularly scheduled day. Wednesday and Thursday will be picked up the day after your regular collection day. Collierville Public Services will also be closed on Wednesday, Jan. 1st in observance of the New Years' holiday. 
Consider showing the Town's Sanitation Division some appreciation for their year round service in keeping Collierville safe and clean by putting these three guidelines into use!
Story by | Anna Bell