McGowan & Moodie Art Exhibit
One local family will showcase their art in a Morton Museum exhibition you don't want to miss! 
Award-winning sculptor Ellen McGowan is a native of Memphis, TN, receiving her undergraduate and graduate degrees in Fine Arts from the University of Memphis and later studying at the Memphis College of Art. For 12 years, she taught art, music and reading to the students at Collierville Elementary and shares that she loved every minute of it! "I wanted the children to really participate and express themselves," says McGowan. "It was important to me that we experienced things, like a storm outside; and I would ask them to draw it and ask 'how does that make you feel'? I loved every minute of being with the children and was fortunate to to do it [teaching]."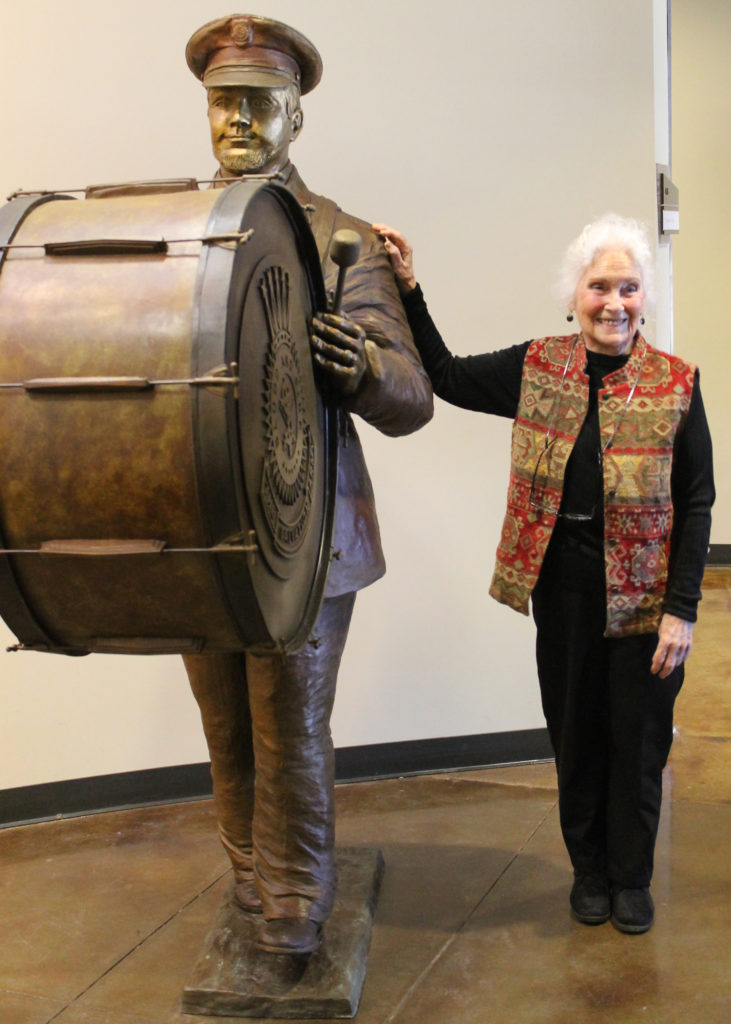 During her years as an instructor and beyond, McGowan's artwork was both regionally and nationally featured. Her works can be found in numerous private, corporate and public collections throughout the country and abroad. Some of McGowan's collectors include actress Bette Midler; golfer Lee Trevino; former Tennessee Gov. Ned McWherter; Tennessee Senator Carl Moore, Chairman of the Tennessee Arts Commission, as well as many others.
Best known for her one-of-a-kind works of art, McGowan beautifully depicts life – in every sense of the word – in her handmade figurines. All ages and life stages can be found in her collections. "In my work I have always sought to capture both the poignance and the humor that characterize the human experience," shares McGowan. "In my sculptures, I try to catch a state of being, not just an ordinary moment of existence. I try to look at people with a constant fresh eye, and the simplest acts in life reveal new surprises."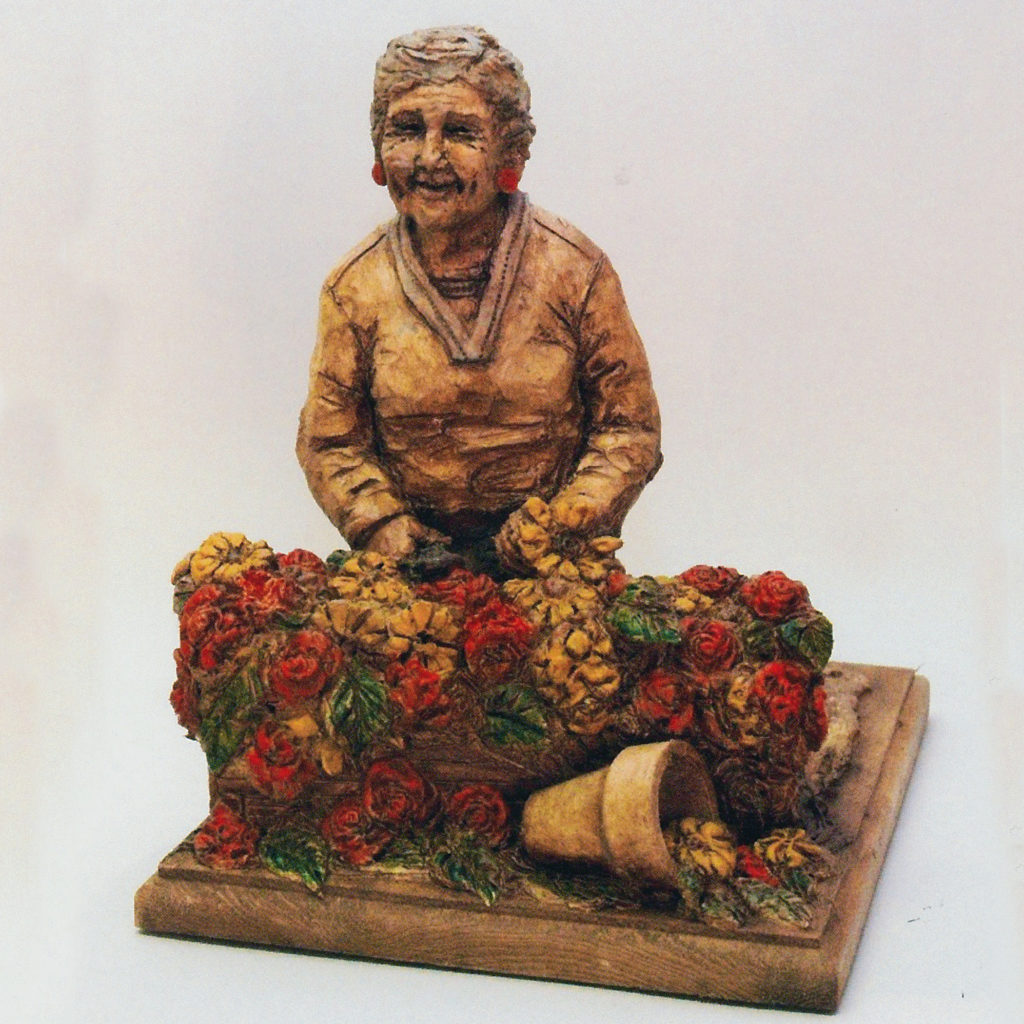 She is also known for her realistic garden and head bust clay creations. McGowan says she finds inspiration in the everyday and has carried a sketch pad wherever she goes over the years, describing her work as "a visual eavesdropper."
McGowan's artistic genes have been passed down to her great-granddaughter, Jordan Moodie, who graduated from Appalachian State University with a degree in commercial photography. Moodie is a fashion and portrait photographer in North Carolina, and enjoys anything creative. Aiming to portray a unique mood to each shoot, Jordan is thoughtful in work preparations. "I use fashion and props along with light, color and texture to assemble a setting that the viewer can immerse themselves in," shares Moodie. "My work is inspired by music, style, culture, and my own daydreams. I also greatly value collaboration with creatives of any discipline." 
To share this moment with her great-granddaughter is very special to McGowan and something she is looking forward to. "It's amazing that I have lived long enough to enjoy this moment with my great-granddaughter," remarks McGowan. "She [Moodie] is so professional and passionate. It's a blessing to see her, from when she was little to now. I'm just so proud!"
Make plans to attend the upcoming reception, held on January 17th, 2020 at the Morton Museum, 196 N Main St, from 6:00-8:00PM in honor of artists, McGowan and Moodie. Make time to visit the gallery from January 13th – March 21st.
"We here at the Morton Museum of Collierville History are very excited to display the sculpted works of 95 year old Ellen McGowan. She taught in Collierville Public Schools for 14 years, and her sculptures may even feature some of our wonderful Collierville residents! This exhibit is a warm display of human interaction and we are proud to display it at the Morton Museum," said Lilli Wallace, Morton Museum Collections and Special Project Coordinator.