The Show Must Go On… Briarcrest Fine Arts
We are finally seeing the light at the end of the tunnel and can ease back into the more fun activities. One of these is the delights of the stage.
Briarcrest Christian School has one of the largest K-12 theatre programs in the district. Beth Rooks, Director of Marketing and Communications, was excited to share that the Elementary Theatre Department opened "Alice in Wonderland Jr." at the beginning of April. "Our productions are really unbelievable, from the set, the costuming, everything. The kids do such a great job," said Rooks. 
Director of Briarcrest's Elementary and Middle School Theatre Program, Jennifer Douglas, shared how proud she is of the kids for being able to put all of this together, especially during a pandemic. "We had many obstacles to navigate around COVID-19 and these kiddos never batted an eye. They are true wonders in their dedication, perseverance and resilience, and I am incredibly blessed to have had the opportunity to work with them," said Douglas.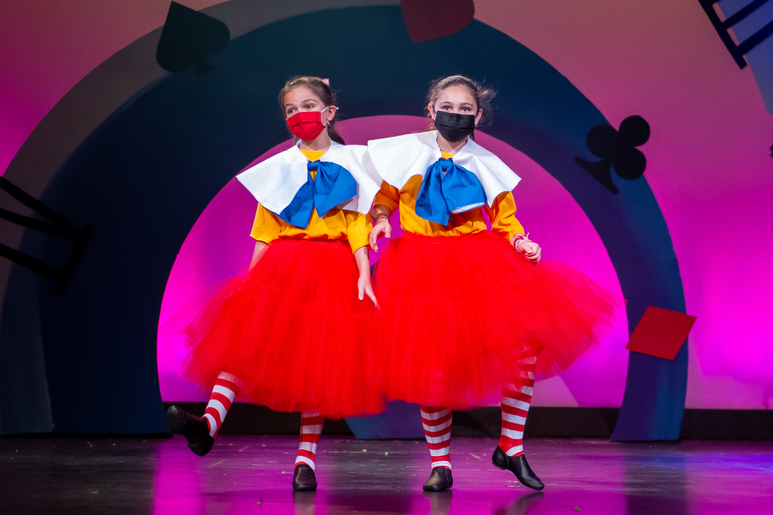 Briarcrest's production of this classic show involved almost sixty students. With so many actors, actresses and stagehands, practicing social distancing, wearing masks and staying safe may seem impossible. However, with proper planning, it can go off without a hitch. "We worked with our high school director to mitigate the risk," said Douglas, who was also the director and choreographer for the production. "We stand six feet apart, and we stagger who can come to rehearsal because of max capacity. We've had to get creative on how these kids learn where they are supposed to be in rehearsal. Everyone has to wear masks, no one can touch anyone, so it has definitely affected our choreography." 
Able to have only 12 to 20 kids on stage at a time, while balancing everyone's stage time, Douglas placed each student on a different show track. "The great thing about Briarcrest is that our stage is 66 feet wide, so the huge performing space has been such a blessing to be able to spread out," said Douglas. 
When it comes to the overall program, Douglas said, "[It] gives students the opportunity to discover their gifts and talents… by teaching them ways to better articulate their thoughts and emotions and how to read social situations and the world around them, which I think is so important at this time when we seem to be so disconnected."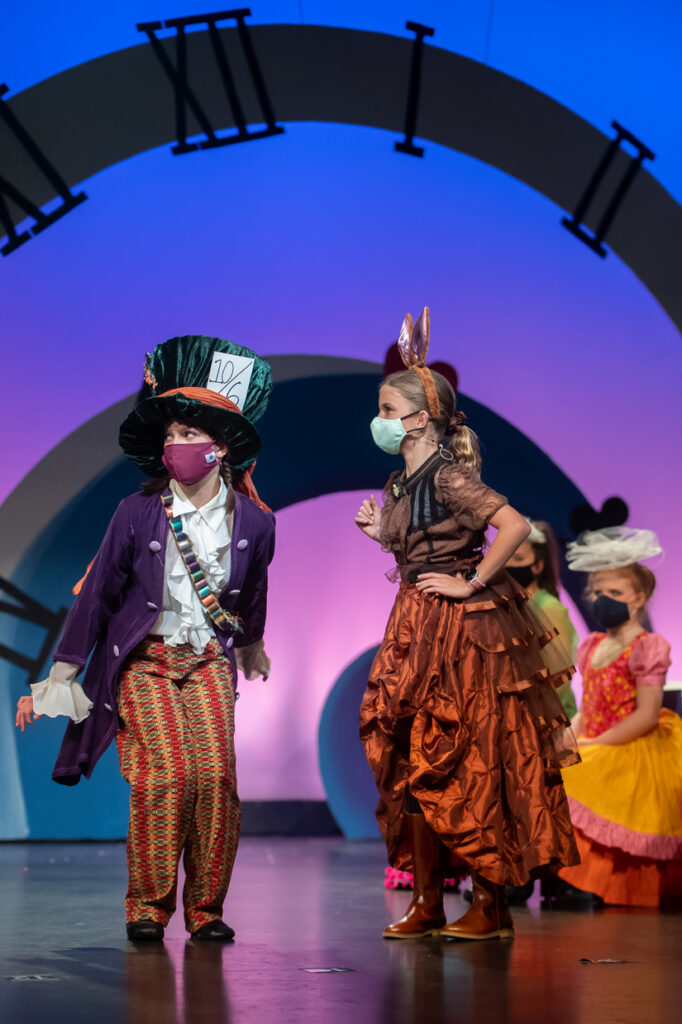 Briarcrest's fine arts department offers more than just theatrical experiences. In 2009, JD Frizzell, the school's Director of Fine Arts and Director of Vocal Music, created OneVoice, an a cappella group for high-school students. "OneVoice is a contemporary a cappella group," said Frizzell. "Mostly, we cover pop songs with only our voices. This means we recreate all of the drums, bass, keyboards, guitars that you hear on a song." 
The group releases a professionally-recorded album every year that can be listened to on Spotify®, Amazon®, iTunes® and other major platforms. Since 2013, the group has averaged over 100 million streams and downloads; this past year hasn't slowed the group at all.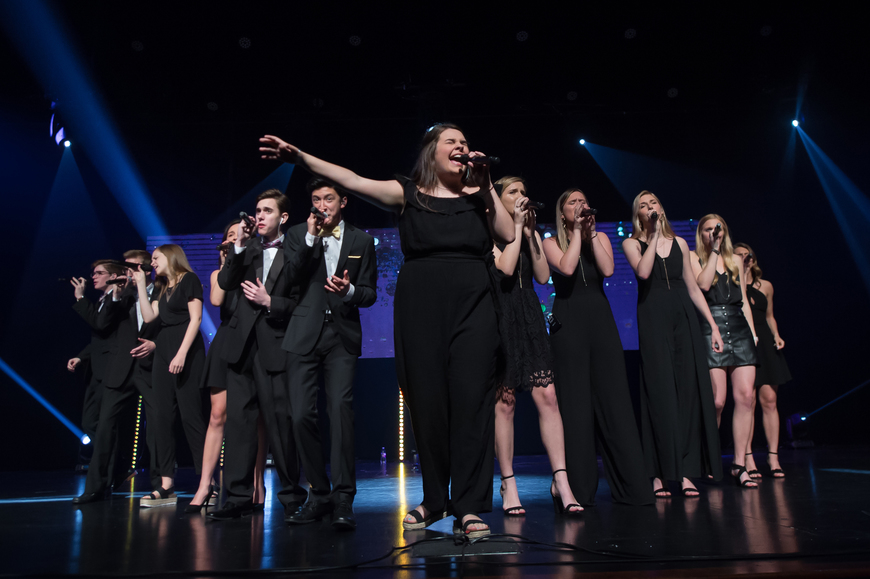 The Contemporary A Cappella Society (CASA) hosts the A Cappella Recording Awards, an annual awards ceremony which awards students and ensembles from all over the country for their hard work and achievements. This year OneVoice received four nominations: Best High School Album, Best High School Song, Best High School Solo and Best Pop Album. "I'm so proud of how hard these students have worked, especially under such challenging circumstances," said Frizzell. 
The Briarcrest arts department offers a variety of opportunities for students of all ages. At Briarcrest, students choose how they want to express themselves and enjoy their educational years. "It's our goal to equip these kids with the tools they need to be successful, not only on the stage but also in the classroom and in life," said Douglas. Arts programs can open doors for students that they have yet to imagine.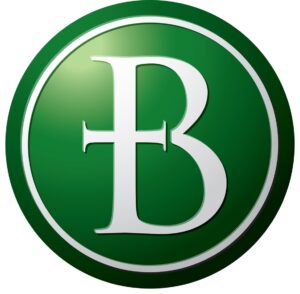 story | AK Lewellen 
photos | Briarcrest Christian School