The Estanaula Trails Senior Parade
The neighborhood community of Estanaula Trails in Collierville, TN coordinated a celebratory parade in honor of their community's graduating high school seniors. Schelerria Jenkins, the event's "project manager," is a mother of three Collierville students and a graduating senior, Jada. One day, as she was working from home and looking outside, she tried to think of something that would bring joy and happiness to her community. She had an idea and quickly published a post to her neighborhood's Facebook page. She proposed the idea of a neighborhood parade, one that included all of their community's graduating students, in high school and college. She soon received replies and text messages from eager parents willing to help.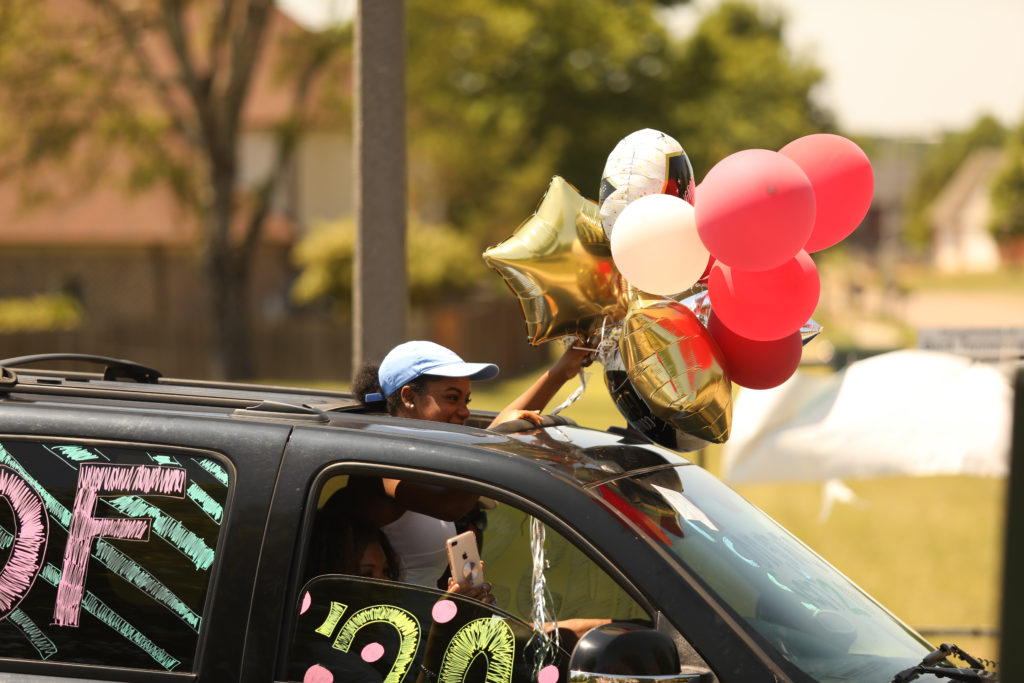 Most of the kids in our neighborhood have been here since they were in Kindergarten, and so we've seen these kids grow up, and we've been a close-knit community. Sycamore Elementary sits right here in our neighborhood, so a lot of the teachers are Facebook Friends, and they follow the kids throughout the years. I was sitting at home one day a couple of weeks ago, and I was working from home, and I was just looking out the window, and I was trying to think, "What can I do to add joy to the community? What can I do to cheer up the mood?" … because I have a senior, so I see first-hand how this has impacted the seniors. I said, "well, I think a neighborhood senior car parade will cheer everybody up."
– Schelerria Jenkins
What began as a glance out of Mrs. Jenkins' home soon evolved into an excitement and energy that is usually easy-to-come by this time of year, but sadly missing in 2020. Schelerria noticed the immediate effect that the idea had on her friends and neighbors, as they began to excitedly plan and organize the event. There were businesses to contact, neighbors to question, and Facebook pages to check. Schelerria noted that it was imperative to not leave anyone out, that they accounted for every senior. Even those seniors that did not participate in the parade received a goodie bag.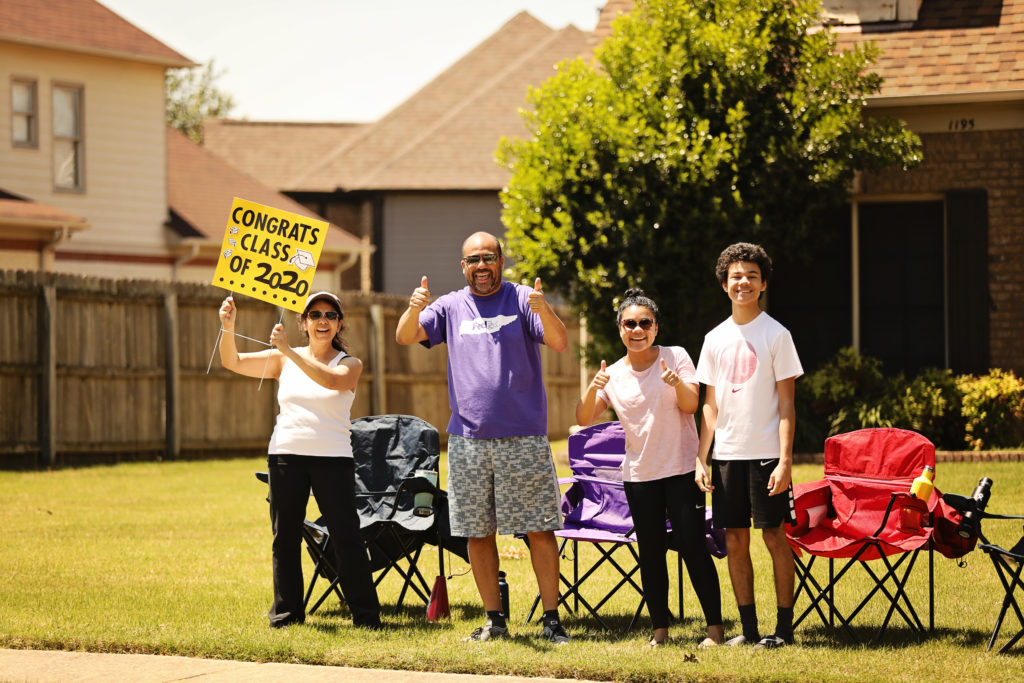 Everybody was all excited about it, so I organized a group of parents, and we worked together behind the scenes, and we were able to get donations from several businesses to include in their goody bags. That was another thing we wanted to do. We wanted to surprise the seniors with a token, so we got donations from several places. [Chik-fil-A donated gift cards. Buff City Soap donated soap to the students. One of our neighbors, her friend made personalized 2020 chip bags, so the bags had the theme of Class of 2020 on them.] That's how it all started. About seven other moms and me started getting together, and we would be on daily calls and text messages just trying to make sure we included every last senior in our neighborhood, and not just high school seniors. There were college seniors as well.
– Schelerria Jenkins
The idea to deliver goodie bags to each senior's home was an afterthought. So, as an added bonus, Schelerria and a group of moms delivered goodie bags to each of their neighborhood's seniors that Friday, before the parade. Her and the group of moms drove around in a "mom car parade" and delivered smiles to their friends and neighbors. They were sure to practice social-distancing and wore masks and gloves, too.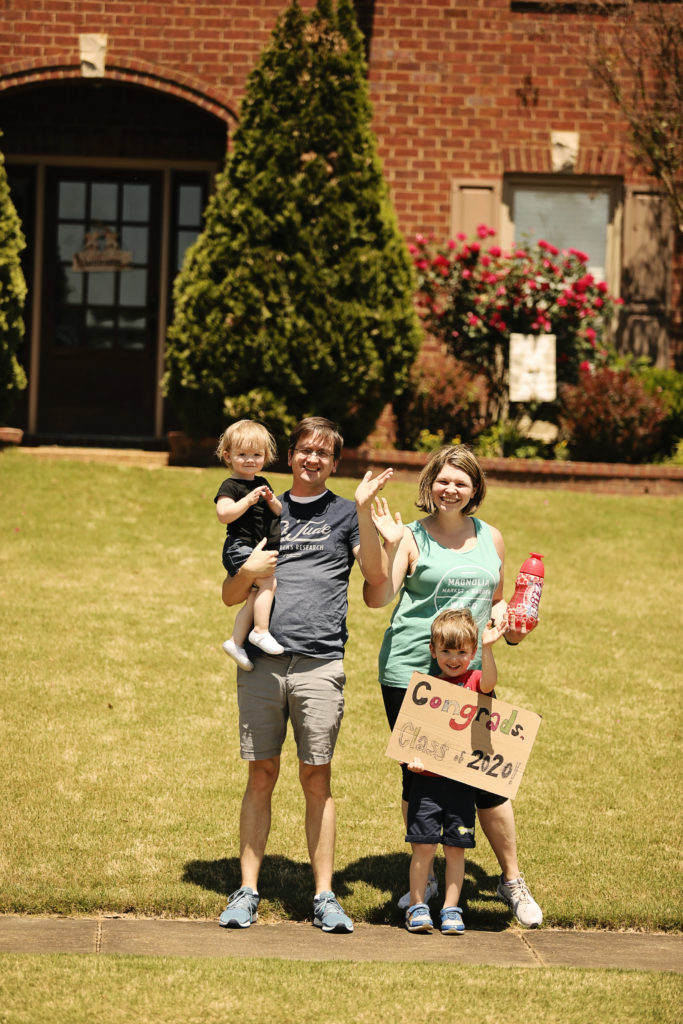 Two Estanaula Trails residents, Cindy Thymius and Larry Hubbard, captured the event in photos. On a beautiful Saturday morning, graduating seniors that hadn't seen their teachers in years drove by Sycamore Elementary and saw teachers who taught them elementary school classes. The neighborhood was lined with people enjoying the weather. They gathered in their front yards and waved poster boards, cheered, and in some cases, assembled tailgate-style tents to enjoy the view.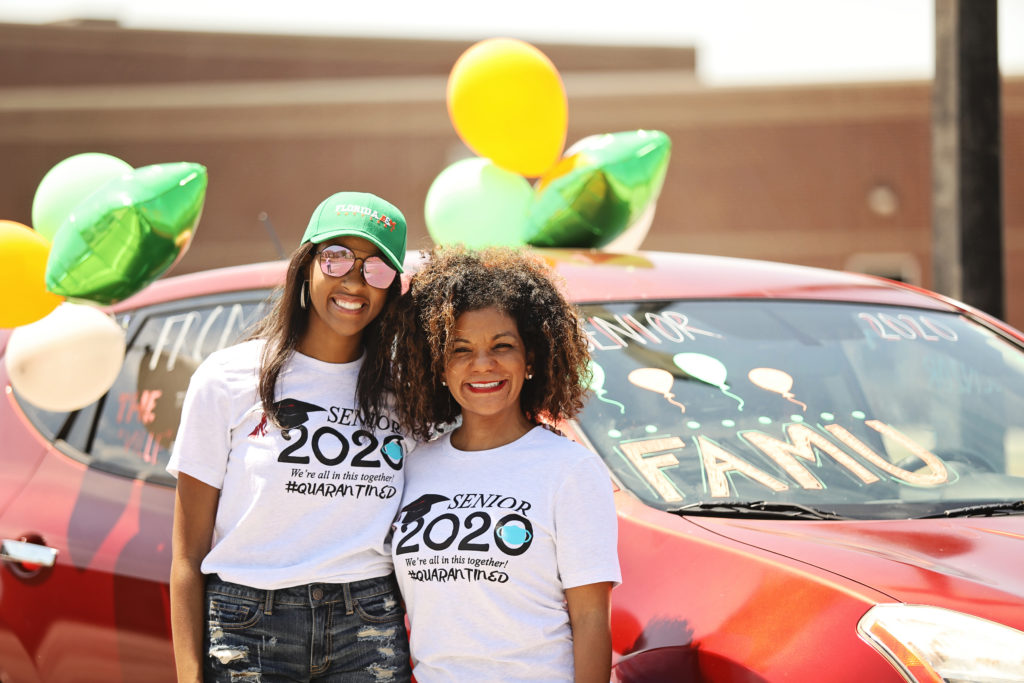 It was a beautiful day, and I'm so glad we did this, because so many seniors really, really enjoyed it. It just made me feel so good. The moms, we miss our group chats. We're saying, "We miss y'all. We haven't heard from y'all in two hours. We miss you." So, we still text each other.
– Schelerria Jenkins
As a project manager at FedEx, planning and organizing events that make a difference in peoples' lives might come easy to Mrs. Schelerria Jenkins, but we're just grateful to call people like her our neighbor. Next time you look out the window and a seemingly random idea comes to mind, don't discount it.
It might have just come to you for a reason worth exploring.
Story by | Nick Cotros