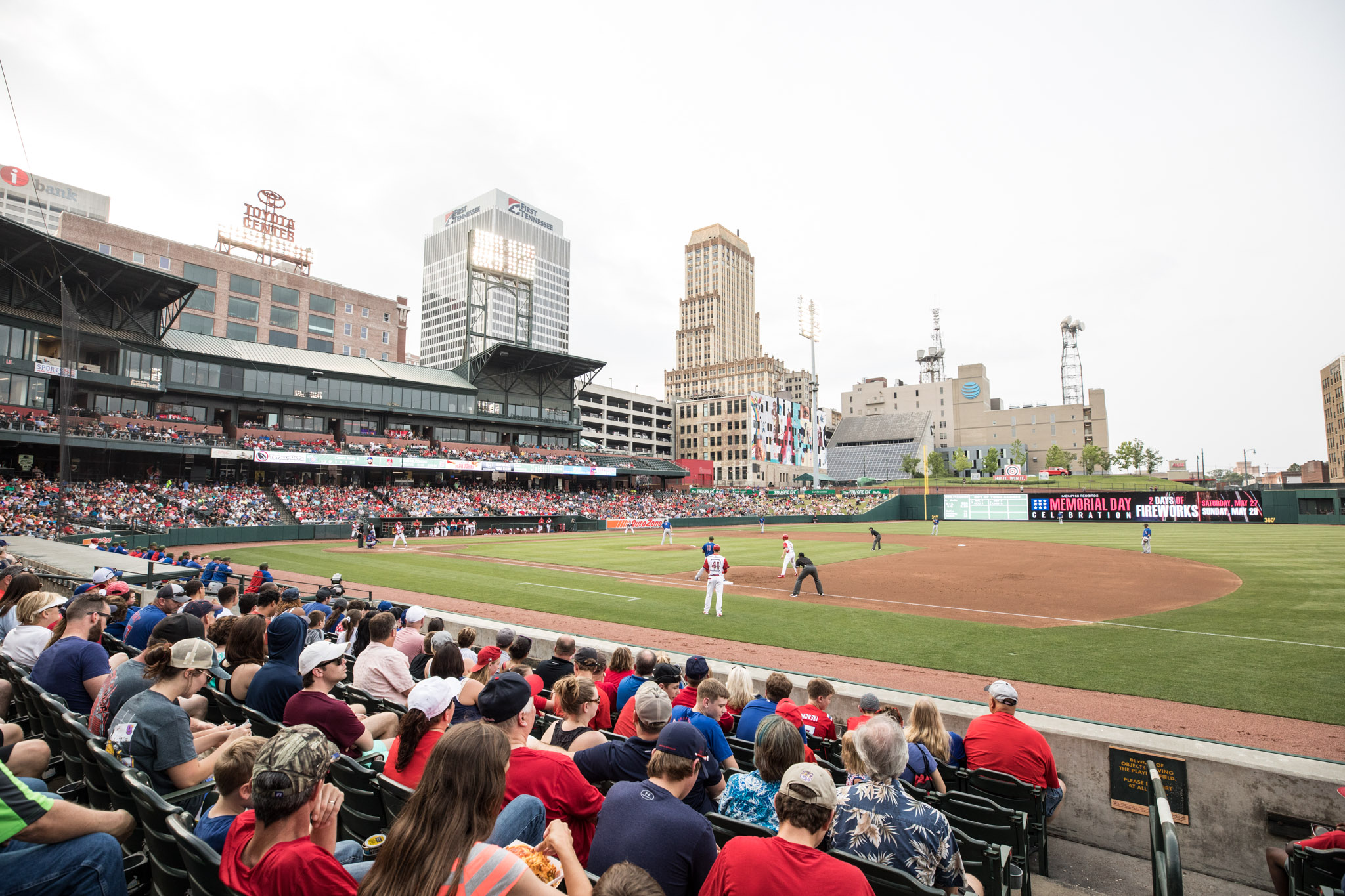 The "Collierville" Redbirds
"Where are you from?" For us Colliervillians, it is difficult to answer the above question without mentioning Memphis. Most of us go to school in Memphis, work in Memphis, or at least have to make the commute every once in a while – for something we need. We are proud of it, too. Every few weeks, I see a post on social media: "Free Things to Do in Memphis," or "How You Know You're a Memphian," or the one I saw most recently, "The 99 Problems with Memphis," which playfully outlined Memphians' pet peeves. My favorite on the list had to be #19: "Rhodes kids who don't tip," but I'm a little biased, being a CBU graduate myself. We love to sit around and gripe about how we have to park and walk a few blocks to get to Malco's Studio on the Square. Also, if I had a quarter for every time I heard "Memphis drivers are the worst," I wouldn't be desperately searching underneath my couch cushions every time I need to do laundry. Memphis has its' fair share of problems like any other city, but a lot of these problems make Memphis… Memphis.
I'm a Memphis fan. As difficult as it is to inform others that you hail from Collierville, TN without mentioning Memphis, it is just as hard to talk about Memphis without mentioning sports. For those of us that live in Collierville, we naturally identify with Memphis sports teams because we don't have any professional or semi-professional teams. And Shelby County residents are passionate about sports, there's no denying it. Resentment towards Coach John Calipari still makes almost every one of those published social media lists. A popular theory to why we love sports is that their competitive nature brings out the 'kid' in all of us. As proof to that theory, I turn to the Icee-Chugging Contest hosted by the Memphis Redbirds during the home-game on June 10th. Often times, during breaks at sporting events, short competitions are welcomed on field to get kids involved, as well as to provide some comedic relief. The Icee-Chugging Contest achieved both of these things and the winner paid the price – the most intense brain freeze so far in 2017. If you haven't seen the video that went viral, check it out for a good laugh.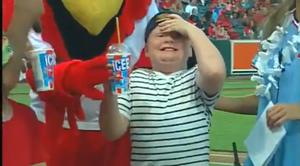 I bring this humorous video to your attention because those 15 short seconds capture the euphoria that accompanies a Memphis Redbirds game. Also, because this team deserves some credit. The Redbirds currently sit with the second-best record (38-25) in their Pacific Coast League, only 2 games behind the league leading Reno Aces (40-24). From April 28th to May 8th, the Redbirds won 11 straight games, a win-streak that set the franchise record (previously set in the year 2000). In attending a home game a few weeks ago, I frustratingly realized that it was the first Redbirds game I had been to in over 4 years. Delightedly, it took me no time to recall how much fun it is to go to a baseball game. Walking out and seeing the field for the first time of the night brings back all those old feelings associated with America's game. The air is warm and the field perfectly manicured. The smell of hotdogs and thankfully, again, the occasional whiff of barbecue. It embodies everything you could want in a baseball game. As I sat in my seat, shredding through napkins to mop up the BBQ nachos and jalapeños on my shorts, I noticed the all too familiar Downtown skyline as the sun fell behind it. There's just nothing like hearing the sound of a strike clap against the catcher's glove, and the taste of BBQ sauce melting your tongue, all while taking in Memphis' transition into night. I felt like a kid again.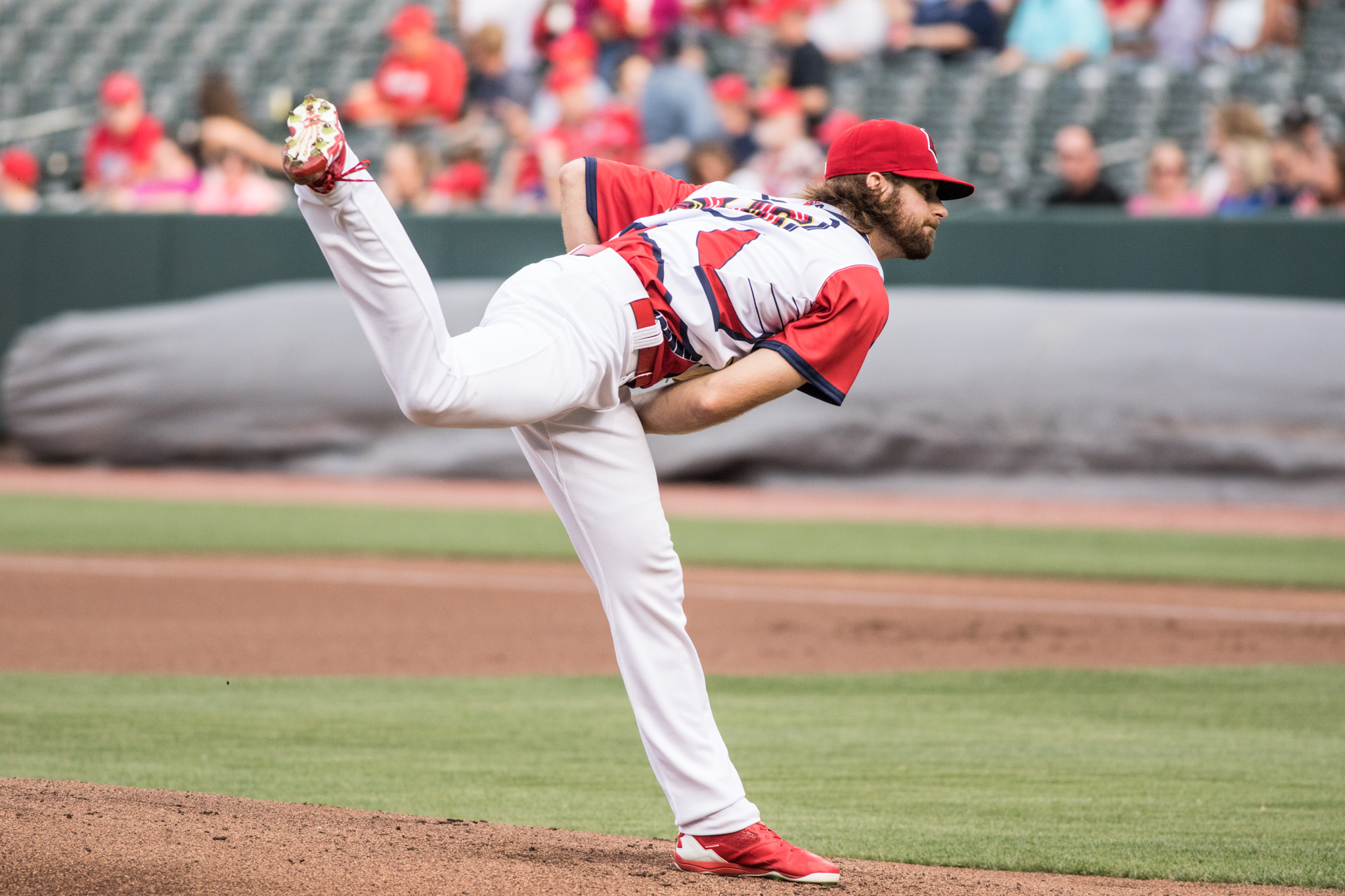 While the Redbirds should be commended for their on-field successes, they also deserve credit for the new additions introduced this season. From playing Super Mario Bros. on the huge screen that makes up the wall of the left outfield, to kids running the bases after every Sunday home game, the Redbirds appeal to an audience of all ages. A Redbirds game allows kids to be kids, while adults experience the nostalgia of being a child at heart. Perhaps, the most courageous thing about the Redbirds is their commitment to our city. While seemingly all the other minor league teams are coming up with tacky, colorful names and rebranding that will most likely appeal to young kids (Hartford Yard Goats, New Orleans Baby Cakes, etc.) – the Redbirds decided to take their own direction. They understand that Memphis operates differently than other cities as far as loyalty. It's easy to see that when you look at the Grizzlies as well, a team that operates under the 'Grit-n-Grind' mantra shaped by the Memphis culture. Memphis fans are literally that – we support our city, no matter the team. Whether it's the Redbirds or the University of Memphis Tigers basketball team, our fans are going to stick with them. The Redbirds understand this and that is clearly evident in their recent rebranding, notably the Memphis 'M' filled with neon red tubing in the shape of a musical note – another nod to the roots of our city. With this rebranding, the Redbirds separate themselves from the crowd of minor league teams picking goofy names in an attempt to boost ticket sales and remain relevant. Pair the new, always available store-front with the new, rebranded merchandise and you not only remain relevant, but strike a chord in the hearts of the already loyal 'Memphis fans'. Sports create a special type of unity, a bond between town and city. It is quickly becoming a tradition to make the short trip Downtown from the Memphis suburbs and enter the gates of Autozone Park, instilling this loyalty in new generations.
– Austin Essary