"This bed is JUST RIGHT!"
Showing homes to families with small children is always an adventure! One young girl loved a pink room with a beautiful comforter so much, she jumped under the covers and pretended to take a nap! (I called the listing agent afterwards, and the homeowners were so gracious and kind about this little cutie making herself feel right at home!) I still call this my Goldilocks moment!
I'll never forget a "Kids Say the Darndest Things" moment when a smart, inquisitive four-year-old girl blurted out, "There are no Daddy clothes here!" (and sure enough, the master closet was filled with female clothes!) Every realtor I know has some standout moments they'll never forget when it comes to little ones at home showings!
It's so much fun to see children's reactions when we open the door to view a house. There's so much excitement! Siblings race upstairs to try and be the first to "claim" a room! When showing occupied homes with children present, depending on their ages, it's important to keep tabs on them to make sure they're not bothering the belongings of the seller. It's so tempting to play with other children's toys! Looking at the features of a home with potential buyers (while keeping toddlers away from expensive breakables!) is always a unique challenge.
Home purchases in Collierville almost always involve children or grandchildren. Because of our excellent school system, beautiful parks, and safe community, Collierville is a desirable town to move to. I've sold homes to grandparents moving here to be close to their grandchildren and demand continues to rise. After polling my realtor friends, they're all in agreement: 8 out of 10 folks purchase in Collierville due to the potential of resale down the road. Even if they don't have children, they know the values will continue to rise when they need to sell. Collierville is the place for families!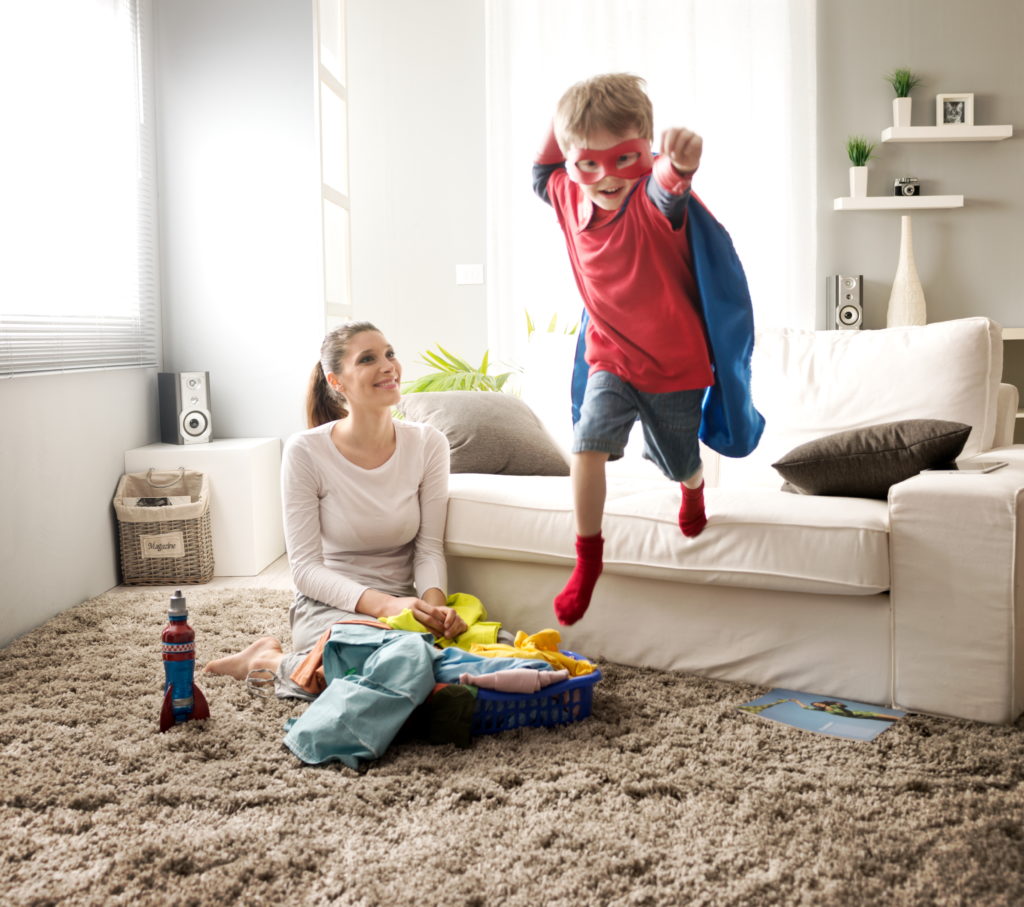 It's all about the schools
Most parents do research and gather opinions before coming to house hunt, and then focus on a specific school district. For families with a specific school in mind, it's critical to be on top of each new home listing. It's always a great strategy to seek out homes before they're officially listed. Having a close network of neighborhood friends and good relationships with Homeowners Associations is key! It's not uncommon for homes in some popular neighborhoods with school-aged children to sell through word of mouth. I know three homes in Woodlake Estates that sold through friend networks in the past year! When you see a friend post "Who wants to be my neighbor?" and there are multiple "ME!" comments, you know it will go quickly!
Sometimes it's important to think outside the typical home buying box and help clients navigate trickier For Sale By Owner opportunities to help them find a home they'll love. In today's hot market, homes under $300,000 are the highest in demand, and they could receive multiple offers within days of listing.
Timing is everything!
When to move is important for families of school-aged children. Most families try to minimize disruption of the school schedule by avoiding a move in the middle of a semester. Moving can be extremely stressful for kids. They're nervous about meeting new friends and leaving their "besties" behind. Families like to move at the beginning of the summer in order to register for school and fall sports. They hope their kids meet some new friends before school starts and get used to the community.
For families who've missed the peak April-July home buying season, many are staying in Collierville apartments to register their children for school. They've put the bulk of their belongings in storage while waiting for new listings. Homes in Collierville sell year round!
 Sometimes families don't have a choice on the timing of a move. One of my clients has a son at Collierville High School, and he'll be living with another local family for the next school year to finish his senior year. When a teen has grown up with close friends during their entire school experience, they become like family. Senior year, experienced with best friends is something truly memorable to be a part of! All three of our children have grown up in Collierville. Trusted neighbors who have children we've watched grow over the years are very dear to us. The "kids" my children are closest to feel like my own, and I wouldn't trade that for the world. There's something incredibly special about the CHS experience, and to many teens, they don't want to miss one moment of it!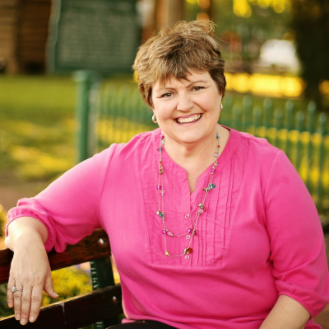 Decisions, decisions…
Parents will typically look at homes without their children and narrow down the options to their top 2 then bring the children when looking to make a final decision. Kids try to influence! They often do succeed at influencing the decisions, but not always! If a family is being relocated to the area, the children may not see the home until move-in day. For local home searches, families who don't have someone to watch the younger children will bring them along to house showings. I brought a local family looking for a larger home to numerous showings with their four kids. The children liked every house they looked at — the parents did not!
Depending on the ages of the children, backyards matter. A home with lots of green space for the children to play is attractive for families with younger children. The house with the "fun backyard" usually wins! When deciding between two great homes, it's not surprising to see kids lobby for the house with the "awesome playset." (Testing it out is an imperative part of the kids' home buying journey of course!)
Families with babies and preschoolers are sometimes adamant against owning a pool; however, older children often prioritize this as their #1 request. Pools are always popular with the kids — they get really excited. Parents not so much if the kids are younger, or if they've never had one and are apprehensive about the upkeep and expense.
Children get excited about having their own rooms, and older kids and teens also love to have their own bathrooms. Children are important in determining the number of bedrooms and the layout. Since the parents are buying, most of the time, the final decision is with the parents.
I just worked with a recently divorced mother with three children. I took her to look for homes several times, and she narrowed the search down to her top two favorite houses. In every house we looked at, she wanted to find a room that would accommodate the ping-pong table. That is where she spent a lot of quality family time with her children. When we went back to look at the two homes with her kids, they decided on the house she ultimately purchased and closed on in early June.
My clients are like family, and I follow their home adventures. I've seen playsets taken down as the children grow into teenagers, and pools built for kids to cool down from the summer heat. My clients with babies and preschoolers when they closed on their homes now have teenagers!  
Empty nests
Our children are in their 20's now, and my husband David and I can remember the feelings we had bringing home our children from the hospital, their first days of school, senior proms and high school graduations. When families come to me in all stages of their lives, I get to share in their excitement of looking for a new home. I love to guide them through the process. For most people, this is one of the biggest financial decisions of their lives… and the most emotional when it comes to their children.
Selling the family home when the children are grown is an emotional roller coaster ride! Each room is filled with sweet memories of those childhood years that flew by at warp speed. As a parent, I can relate when I still see those baby faces in my grown children.
My husband and I like to joke: We have our first born "baby girl" in med school, a son who graduated from college in May and has already started his own career and just purchased his first home (condo) in Midtown and our youngest starting her senior year in college … so they're nearly "off the payroll!" (That's still how it's supposed to work, right?)
For those parents who are beyond ready for their children to "fly and be free," I've helped many empty nesters sell their larger homes to dramatically downsize so the kids can't move back in! That's my home buying "Circle of Life" from The 'Ville perspective, and I love being a part of each family's journey as their real estate sherpa!
Maureen Fraser
Affiliate Broker
www.soldwithmaureen.com
John Green & Company Realtors
108 E. Mulberry Street
Collierville, TN  38017
901-674-0954