Spill the Beans
A long, gooseneck kettle gently pours steaming hot water over coarse grounds in a coffee stain colored filter. The wet grounds immediately send intoxicating aromatics into the air while Press Cafe (inside Life Church) manager, Ben Forehand, patiently waits for his perfect cup of Chemex coffee. Behind the counter, a circus of events simultaneously happens. From tamping espresso grounds to frothing milk while greeting newcomers with a smile, todays baristas are creating the ultimate experience for both the Collierville coffee aficionado and newbie alike.
"Coffee shops have become the new meeting ground. It's a place to go and get connected, bridge gaps and do business; they have purpose to them. It's like the five gallon water tank in the office, but way cooler," says Forehand. "I love that Collierville is expanding and there are places now that offer great environments for diverse people to connect in this one communal spot; a spot to conduct and converse with one another over a cup of coffee."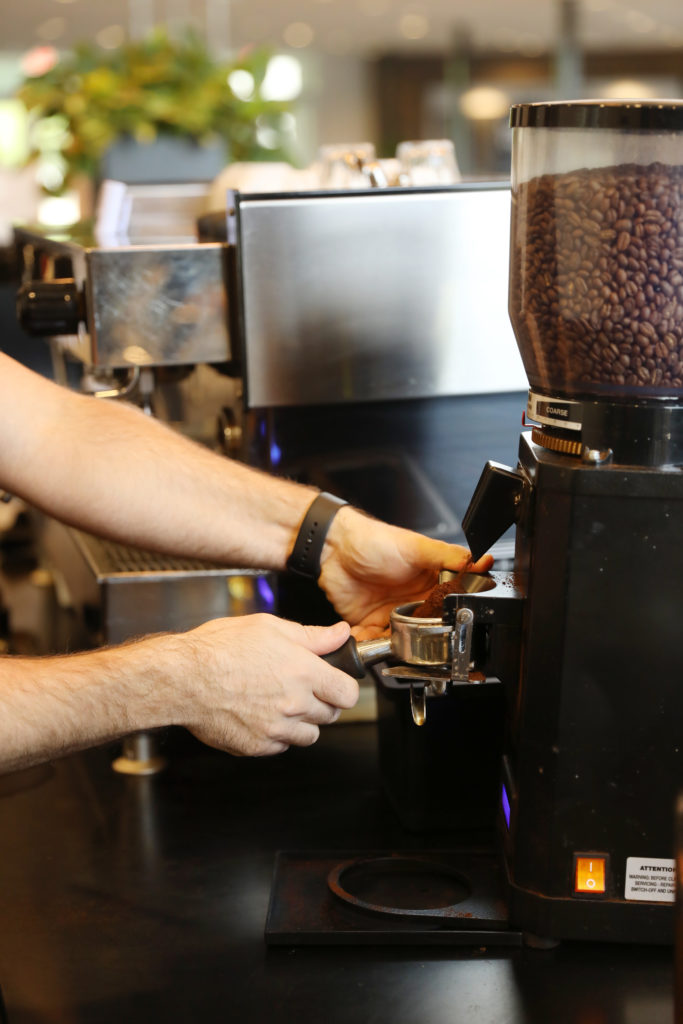 As he pours a cup of Ethiopian roasted brew in a warmed glass, Forehand educates me on the characteristics and complexities found in a cup of coffee. His coffee journey started like many, during his college years when coffee became a necessity, powering him through the stress of coursework. It was the "ah-ha" moment of tasting his first Cinnamon Dolce Latte from Starbucks that made him realize there is more out there than just the drip coffee he was exposed to during his adolescent years. Several years later in Seattle, Forehand had another awakening of sorts when a barista transformed coffee into an art form before his very eyes. That moment of clarity sparked a passion in Forehand, ultimately connecting him with others across the globe. "I just recently went to India and one of the first things I asked my translator when I was there was, do you drink coffee? He lit up! He said 'I drink coffee everyday'!" remembers Forehand. "Whether you're in India, California, or Tennessee, coffee is something we can all relate to!"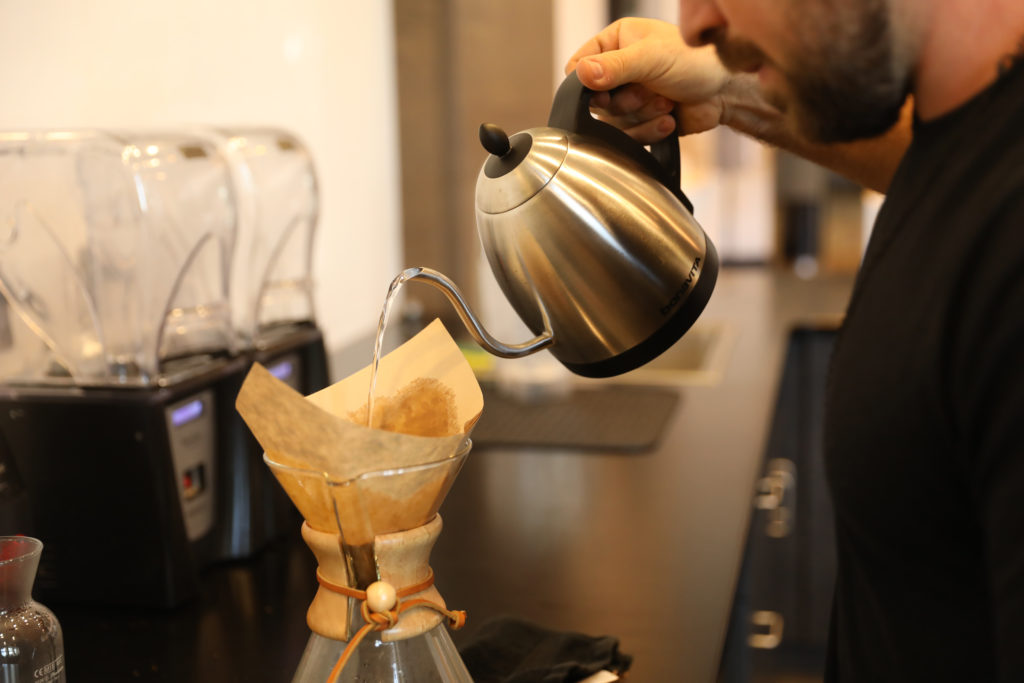 Forehand believes that educating others will not only make them feel more confident next time they order a drink, but might also create that revolutionary experience that excites the taste buds and sparks a thirst for more! "My goal here at Press Cafe is to make people feel like they are in the loop when it comes to ordering their coffee. We do that through education and experience, adding value to the customer. Coffee is something we can all relate to and it's nice to see that niche grow in Collierville."
 Tour Collierville is watering down some common coffee lingo so your confidence will be sky high next time you place an order or brave your next barista creation at home!
 Cascara: Cascara, which means "husk," "peel" or "skin" in Spanish, is the dried skins of coffee cherries. Cascara is often described as having a sweet, fruity taste.
Barista: The person who prepares coffee at a coffee bar. This is a unisex term and doesn't define gender.
Chemex: The classic hourglass-shaped filter coffee brewer. Chemex filters are denser than other paper filters, and many believe that this creates a sweeter, well-balanced cup of coffee.
Crema: Cream is the viscous, caramel-colored emulsified oils that rise to the top of an espresso shot.
Latte Art: The pattern formed by rhythmically pouring steamed milk into an espresso drink. Decorative and demonstrative; only properly steamed milk will hold a form.
Single Origin: Coffee from a particular region, farm or area within a farm.
Dead Shot: When an espresso shot sits too long after it is pulled (over 45 seconds) and becomes stale.
**In celebration of Collierville's 150 Year Anniversary, the custom latte featured in this article is available through February at Press Cafe (located inside Life Church). Just order a "C150" for a smokey treat with notes of cinnamon & maple.  
Meeting Grounds   
Much can be accomplished over a cup of coffee. This social stimulant was woven into the fabric of our everyday life, long before the green, mythological mermaid graced our white cardboard cups. Coffee shops have uniquely placed themselves in the cultural backdrop of our lives over the last few decades. These eclectic, comfortable environments provide a place for individuals and groups alike to find creative space to breathe. Caffeine sparks conversation that who knows – might change the world. 
Other than productivity, coffee encourages fellowship. The iconic sitcom Friends focuses on a group of roommates sharing conversation, culture, and life's challenges in the comfort of their local coffee shop, Central Perk. A mother-daughter duo connects with their community over a 'cup of joe' at the local diner Luke's in hit television series Gilmore Girls. Whether fictional locations or spots right around the corner, we're subliminally reminded that no matter the reason for your visit, coffee is communal. Tour Collierville is giving you the inside scoop on gathering places in Collierville where cold brew meets community!
Starbucks
Square Beans
Donut Hutt
Cheffie's
Levee Coffee & Creamery
Barnes & Noble Starbucks Cafe
Press Cafe – The Life Church
The Common Cup – Collierville UMC
story | Anna Bell
*Photos are all at Press Cafe, The Life Church