Smart Cookies: The Business of Baking
Have you ever seen a beautifully decorated cookie? One that you thought you couldn't possibly recreate? Well, that didn't stop these women from trying and succeeding. The measure of success for most are their thriving cookie decorating businesses. With lots of glowing Facebook reviews and eager word-of-mouth recommendations, many of these businesses exist solely out of Collierville homes.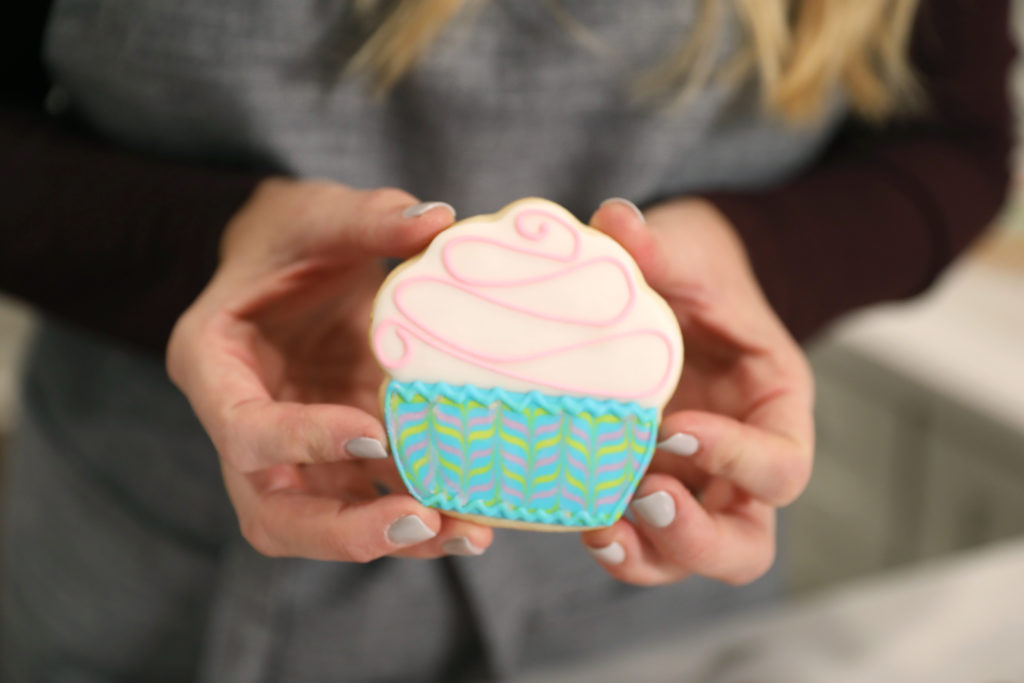 In the past decade or so, highly stylized and personal cookies have become a popular treat. But why? Kristi Kloos, owner of Frost Bake Shop, said, "There's something to be said for taste — butter cookies [Frost's speciality] are undeniably good." Lydia Farmer, from Cakes by Lydia, added, "They are the perfect small, personalized gifts or [party] favors as well." In a world where social media is king, it's nice to have something personal, beautiful and delicious to post about. 
Some see cookie decorating as a creative outlet, while for others, it's already a full-blown business venture. Regardless, all these women are wildly excited about the art-form that is cookie decorating. Anna Stephens, of The Occasional Cookie Boutique, said "Cookie decorating is really an art — the creativity and skill involved varies but it is always very rewarding."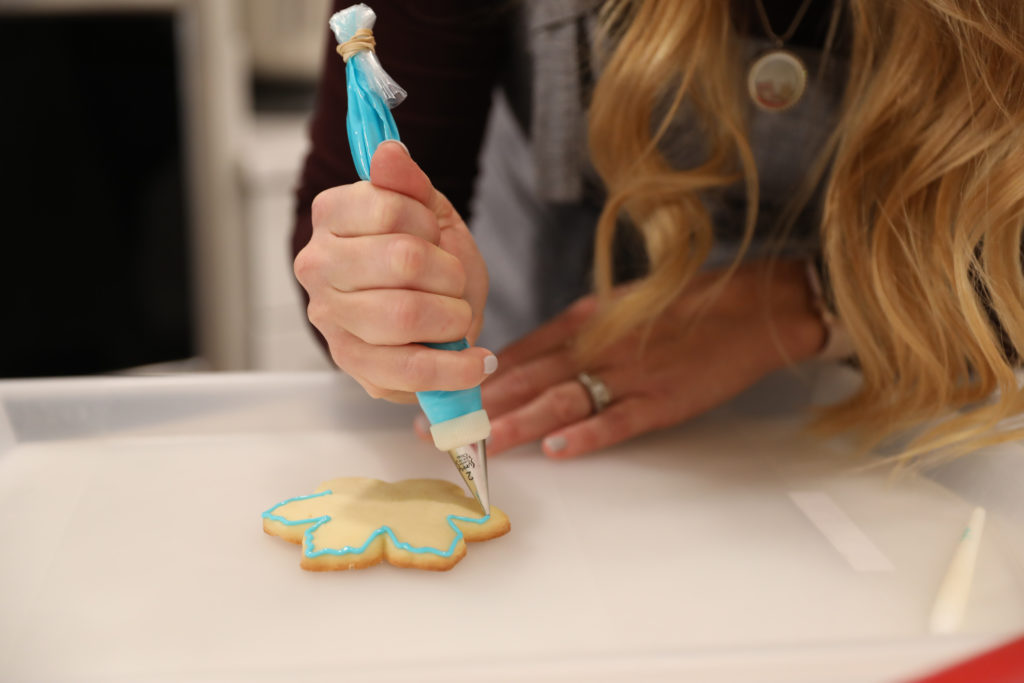 Cookie Machine Renee, also known as Renee Clark, said, "There's a Facebook group called MidSouth Cookie Group where we can ask others to borrow cutters or if they can take an order that we don't have time to do." At their core, these groups are positive, supportive and helpful. 
Stephanie Stevens of Cottage Cookies has been making cookies for friends and family since 2002. Her first attempt were giraffe cookies for her son's birthday. Laughing, she said, "Looking back, they looked horrible but I was very proud of them." Most of these decorators are self-taught, using bloggers, YouTube videos and the occasional class to help hone their skills. 
Frost Bake Shop, which opened in 2004 and is primarily known for cakes, has offered decorated cookies since 2013. Their busiest season falls between Halloween and Valentine's Day, when customized orders are all the rage. "We've come very close to selling out during the holiday season," Kloos said, due to their three-day cookie making process that ensures a high-quality look and taste every time. 
Kloos says some of her favorite cookie designs are the most creative. "For Thanksgiving, we had a decorator who took a wedding dress cutter, turned it on its side and made a ham hock design," she said. For most decorators, creativity is only half of the work. Cookie decorating takes time — both to learn and to complete. 
As a self-taught cookie guru, Stevens emphasizes that anyone can decorate cookies. "I tell my classes, 'If I can do this, you can definitely do this.' You just have to practice the skill set," she said. She highly recommends YouTube videos to understand the different icing consistencies, the design options and how to have fun with it. 
Stevens is also very proud of the businesses that have spawned from her own. "I know some women who have started their own cookie businesses after taking my classes," she said. "There's not a competition, everyone's just having fun."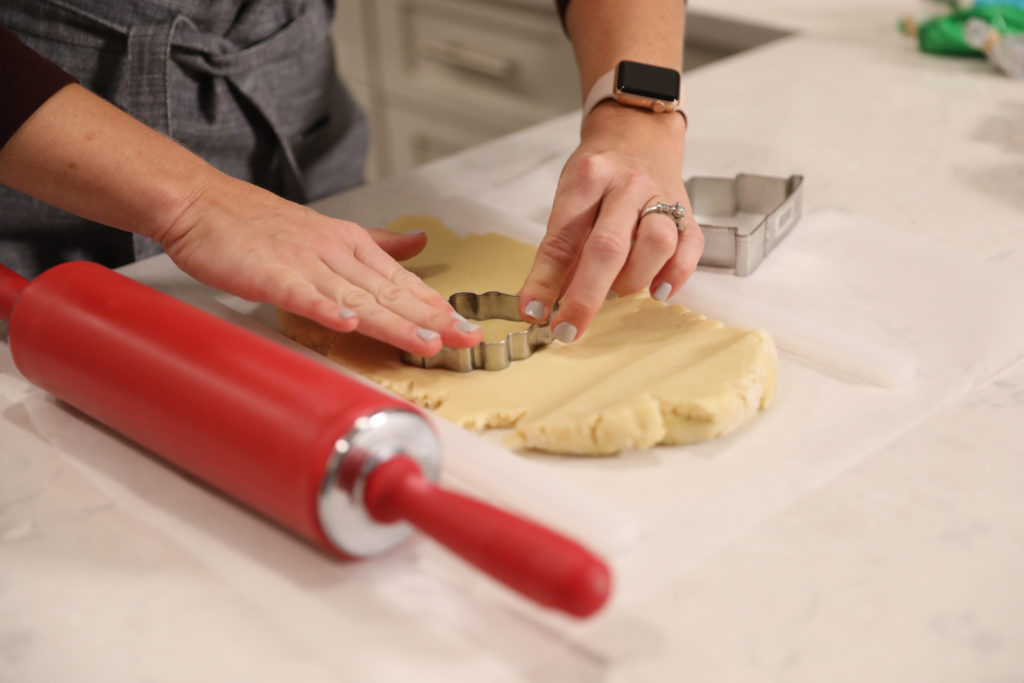 Now, if you are interested in decorating like a professional, you will need the proper tools. Stevens swears by disposable piping bags, which can be found at Hobby Lobby or Michaels. Depending on your investment, Clark claims her most-used item is "a Pico projector for copying pictures or handwriting" onto the cookie. However, cream-of-the-crop cookie cutters and accoutrement can require a trip down to Mary Carter Decorating Center on White Station. 
Many of these cookie decorators say their number one decorating tip is to master the art of royal icing. "There can be a lot of consistency issues — too thick, too runny — that can mess up the decorating process," said Stevens. Farmer said that a spray bottle of water can be "a game changer," because "it helps so much in achieving the right consistency" for your icing. 
However, once the icing is consistent, decorators recommend starting with the "wet-on-wet" design technique, which looks intricate but is actually quite simple. 
Both Frost Bake Shop and Cottage Cookies offer cookie decorating classes, if you're looking to improve your skills. Additionally, you can attend CookieCon 2020 in Louisville Kentucky to meet other cookie decorators, stock up on supplies and attend workshops.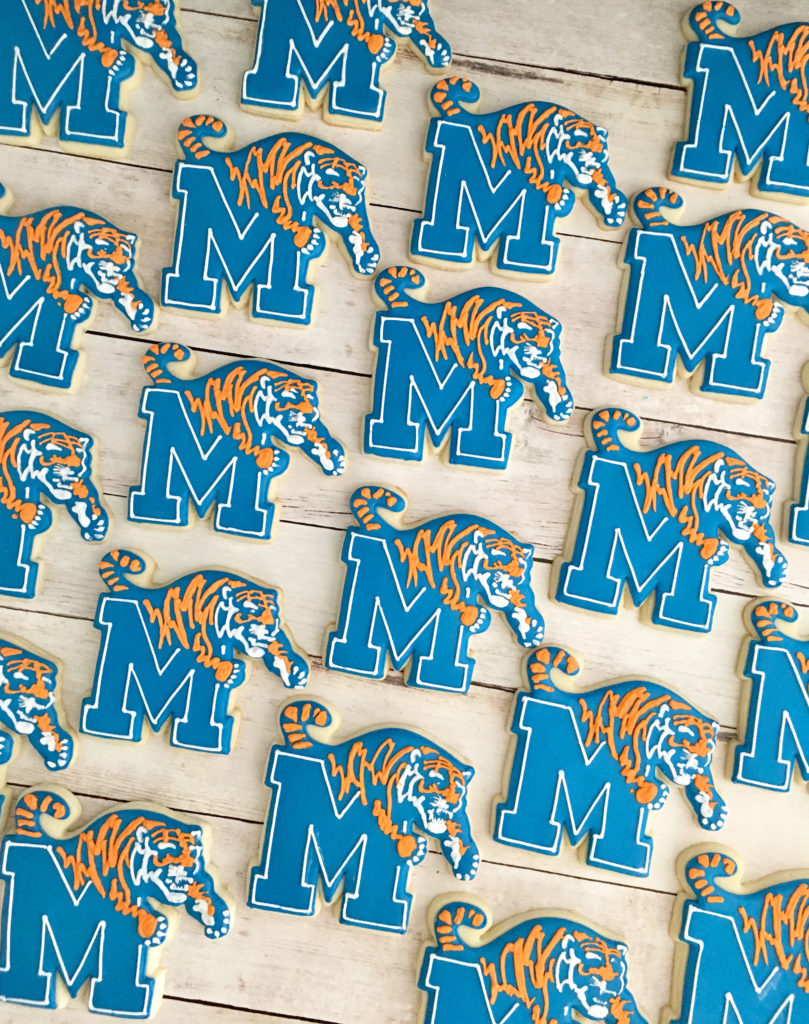 Decorating the cookies is a very rewarding art form, but takes patience. Expecting your family to eat a lot of cookie mistakes doesn't sound like a bad plan to us. 
story | Regan Hewitt
photos | Cindy B. Thymius Photography, Cakes By Lydia Farmer, Cottage Cookies