Shows Worth Watching
As communities all over the world shelter in place, we all have much more time on our hands. Children, teenagers and young adults are playing video games, but adults have turned to Netflix and other streaming services for entertainment. Netflix has reported a dramatic spike in new subscribers since the start of 2020: 15.8 million. The company's CEO recently praised Disney for its success in launching Disney+, Disney's own streaming service. Just this month, Disney reported that Disney+, which launched in the fall of 2019, has gained 50 million subscribers. About 140 million worldwide subscribe to HBO, and the company just recently announced HBO Max, a new platform dedicated to delivering HBO's stable of movies and tv shows. It's currently scheduled to release on May 27, 2020, alongside current offerings HBO Go and HBO Now.
Today, there is more entertainment content to consume than ever before, and it has become increasingly difficult to choose which shows and movies you should watch. Tour Collierville has selected a short list of television shows that we believe are worth watching before Safer at Home concludes.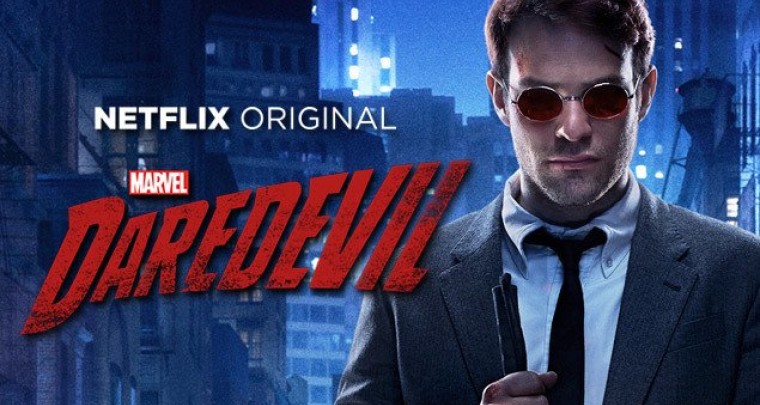 Daredevil
Netflix, $12.99
Ages 16+
Daredevil is about Matt Murdock, a lawyer and vigilante in Hell's Kitchen. Matt is blind, and as he often struggles with the hard truth of his disability, he does not struggle in fighting back waves of criminals. Daredevil is exciting to watch, as his head and face, blinded by a mask, twitches and listens for impending danger. If you enjoy the Marvel Cinematic Universe, you should watch Daredevil. It maintains continuity with the events that have transpired on the big screen, and Charlie Cox delivers a strong performance. I am among fans who hope that Charlie will eventually be casted and introduced in movie-format, but for now, you should watch all three seasons of Daredevil on Netflix.
Jane Goodall: The Hope
Disney+, $6.99/month
Ages 8+
Jane Goodall is a now-famous anthropologist mostly known for her activism related to the preservation of chimpanzees. Jane Goodall eventually founded the Jane Goodall Institute, a society dedicated to "restoring critical habitat to save chimpanzees from extinction; improving health for women and education for girls; cultivating local livelihoods in harmony with nature; and helping young people become the informed generation of conservation leaders the world so urgently needs…"
Jane Goodall: The Hope is the follow-up to Jane, Disney's previously-released documentary about Jane Goodall. According to Disney+, the new show follows Jane as she travels all around the world, meeting new, interesting people, and advocating for the conservation of our planet. Jane Goodall is a fascinating individual who made break-through, revelatory discoveries in the 1960's by closely working with and studying chimpanzees. She has since become an American icon.
"Dr. Jane Goodall's discovery in 1960 that chimpanzees make and use tools is considered one of the greatest achievements of twentieth-century scholarship. Her field research at Gombe transformed our understanding of chimpanzees and redefined the relationship between humans and animals in ways that continue to emanate around the world."
Quoted Source: https://www.janegoodall.org/our-story/about-jane/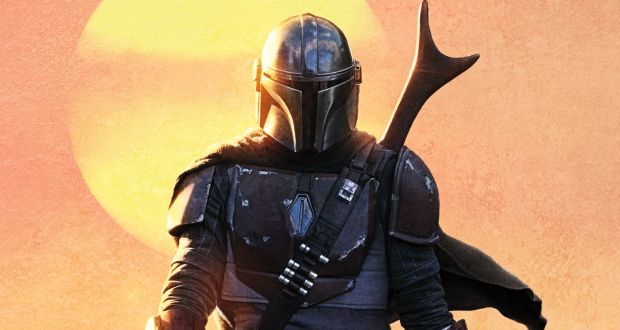 The Mandalorian
Disney+
$6.99/month
Ages 10+
A Space Western set in the Star Wars universe, the show quickly introduces viewers to an unknown bounty hunter. He seems to show little regard for others, and the masked man soon finds himself surrounded by conflict. It's thoughtful, exciting, and in my opinion, the best piece of Star Wars content that Disney has produced since Rogue One. The show's soundtrack lends itself to the story's mysterious setting, and the acting is well-done and believable. Scenes somehow capture the bounty hunter's internal conflict with a single, prolonged shot of his helmet. The Mandalorian does more with less. The Mandalorian is just cool.
The Walking Dead, Season 1
Netflix
$13.99/month
Ages 16+
Everyone should watch the first season of The Walking Dead. Rick Grimes, played by Andrew Lincoln, finds himself alone and in a hospital bed. He awakes to explore a grave, new world that seems to have been abandoned by all others. Thankfully, he receives some timely help and soon encounters a likeable cast of characters who would eventually infect the silver screen for years to come. The Walking Dead isn't the giant that it once was, but it's worth remembering just how entertaining the first season of AMC's long-standing show is. In its first season, it's another example of a show that does more with less. Today, I don't think I could endure almost ten seasons of such a dark and depressing show, but the first season of The Walking Dead is truly great.
Story by | Nicholas Cotros