Send A Senior Citizen A Smile Today!
Starting on April 24th, The Shops at Carriage Crossing in Collierville partnered with Home Instead Senior Care to help spread positivity to seniors in nursing homes and senior facilities. Since the introduction of social distancing guidelines due to the COVID-19 outbreak, seniors have been restricted from having visitors and experiencing the outside world. 
Carriage Crossing is hoping to bring them some love and joy during this strange time through letters! They are encouraging members of the Collierville community – of any age – to write a short note of encouragement, poem or anything uplifting. If you can't write, you can draw, or color a picture! Even some scribbles from the youngest member(s) of your family will be appreciated.
"One of the other properties in the Bayer portfolio, The Pinnacle at Turkey Creek in Knoxville, started the program about a week before us. As soon as I saw it, I reached out to Ken Cope, the President of Home Instead Senior Care in Memphis, TN to see if he would be interested in doing something similar since we'd worked together on the 'Be a Santa To A Senior' program at Christmas. He immediately said 'yes'," said Melanie Moore, the Marketing Coordinator at Carriage Crossing.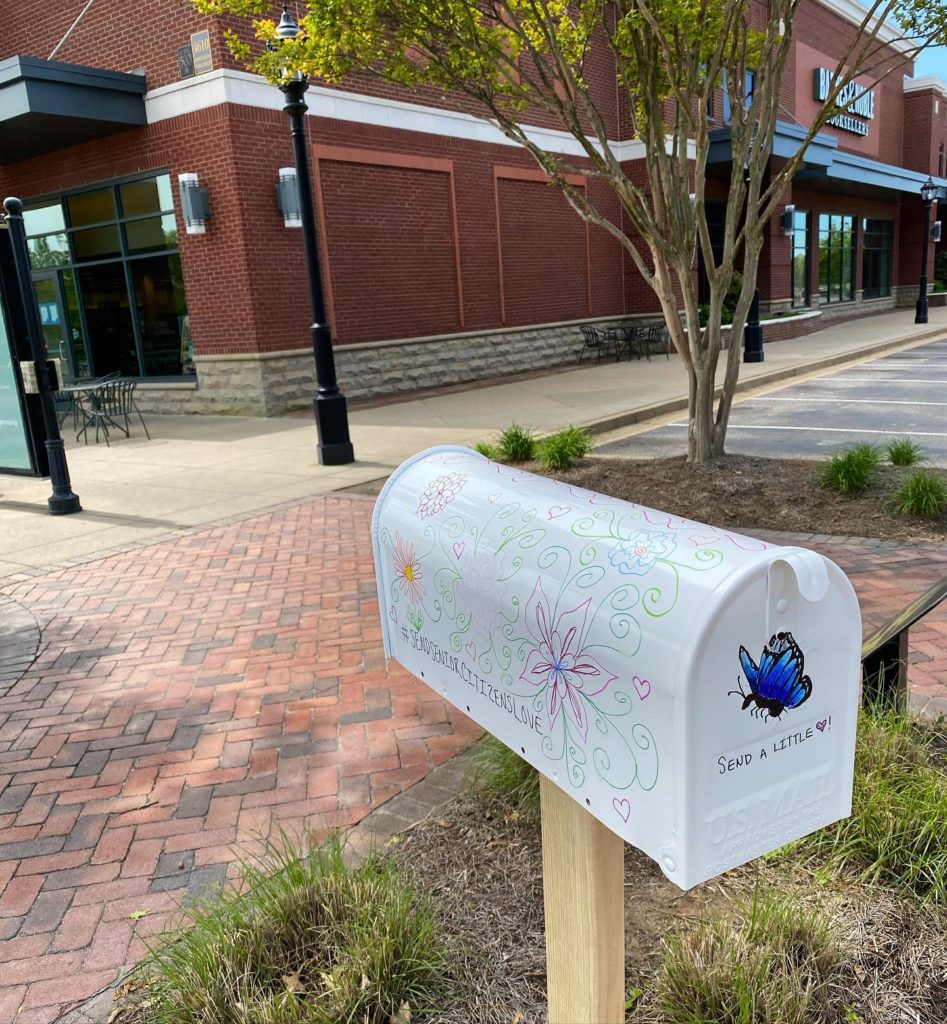 This is a great activity for kids who are stuck at home, but want to serve and care for others. You can drop any letters off at the white, decorated mailbox outside of Barnes & Noble, or send them from your own home to the address: 
The Shops at Carriage Crossing
ATTN: Send Seniors Love
4674 Merchants Park Circle, Suite 432
Collierville, TN 38017. 
Make sure to include your return address! You just might get a letter back. 
According to Moore, as of April 29th, Carriage Crossing has already received more than 200 letters. The morning their Facebook post went up promoting the idea, "people were calling and asking where the mailbox was because they had already written letters or made cards. I've even had people asking if they can mail in a letter even if they don't live in the Memphis area," said Moore. The answer: absolutely, they can! 
After they are dropped off or mailed, Ken Cope, President of Home Instead Senior Care, explained that the letters will be wiped down and sanitized before being passed on to seniors at multiple facilities in Memphis. "The letters will first go to seniors in two independent living communities in the Memphis area who have approximately 350 residents. Depending on the number of letters received, Home Instead will then distribute letters to other seniors in various living communities and nursing homes, if they allow delivery. Seniors in living communities/nursing homes are of main concern since they have been restricted from receiving visits from family and loved ones," said Cope.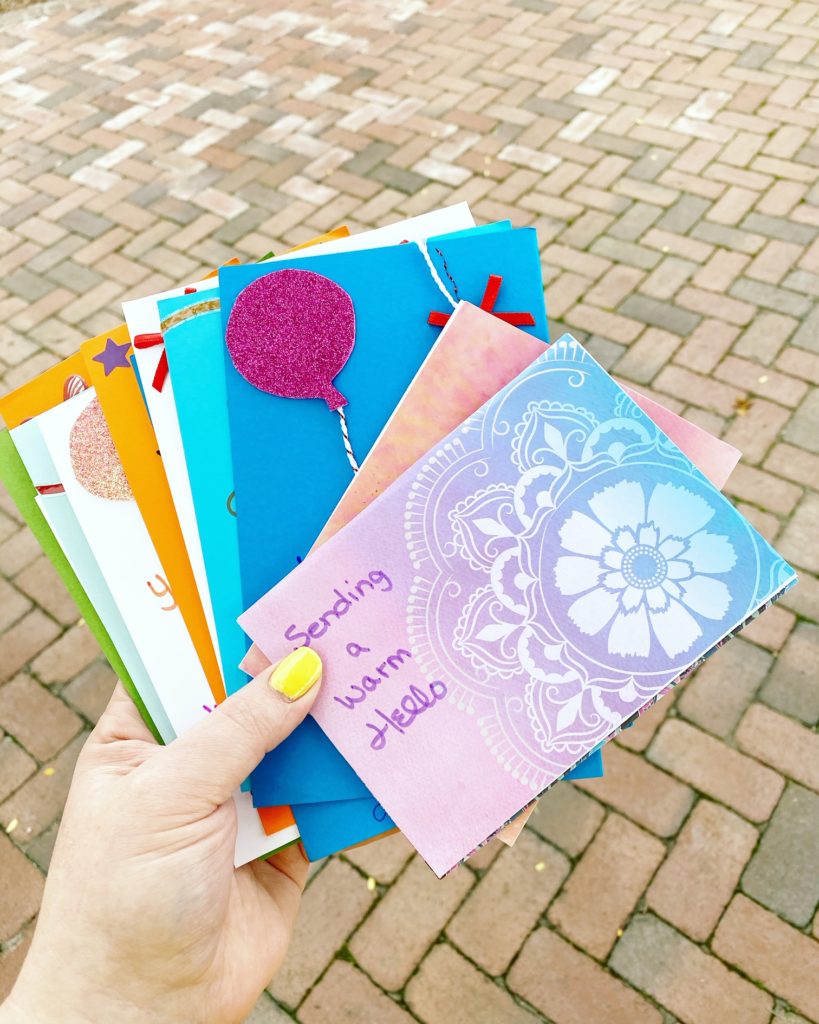 As of right now, Carriage Crossing hopes to run the program through May 8th. "If the need is still there, or we are still getting letters, then we will of course continue to deliver them [past that date]. We don't know how long these restrictions on nursing homes and living communities will stay in place even after non-essential businesses reopen. If anyone writes a letter, it won't go to waste. We will make sure it gets delivered to a senior in need of encouragement," said Moore. So make sure to get your letters in sooner rather than later! 
While you're writing your letter, or once you've dropped it off, Carriage Crossing is encouraging you to post about it and spread the word using the hashtag #SendSeniorCitizensLove so that everyone knows they can write a letter to a senior in need. 
"We've seen a lot of mentions on social media and it has been really helpful in getting the word out. I've had people send private messages through the Carriage Crossing pages telling me how much they love the idea and how appreciative they are because they know a senior citizen who is currently being affected by isolation due to quarantine," said Moore. 
Make sure to tag and mention Tour Collierville in your posts before May 8th so that we can share them as well! As Moore said, "We can't have too many letters!"
Story by | Regan Hewitt