High School Football Teams Adapt During Pandemic
High school football players in Collierville will be returning to play as scheduled for the fall semester, albeit with measures in place to address the dynamic nature of the COVID-19 pandemic.
Per the Tennessee Secondary School Athletic Association (TSSAA) website, some of these measures include a COVID-19 questionnaire, an online course to help coaches and administrators take precautions and a set of rules modifying normal practices. Scrimmages and joint practices are prohibited, and local social distancing and cleaning protocols must be followed.
On July 31, Tennessee Governor Bill Lee signed Executive Order No. 55, officially permitting contact in practice for football and girls' soccer, the two sports the TSSAA sponsors in the fall semester. This week, student athletes are beginning to see the resumption of somewhat normal offseason practices.
Previously, however, football players had to acclimate to new and different protocols for offseason workouts and conditioning.
"Every school is doing things a little bit different," said St. George's Independent School senior Wes Smith. The Gryphons' football team has used a system in which three groups of players would work out together at one time, with each group consisting of about 15 players and all the activities taking place outside.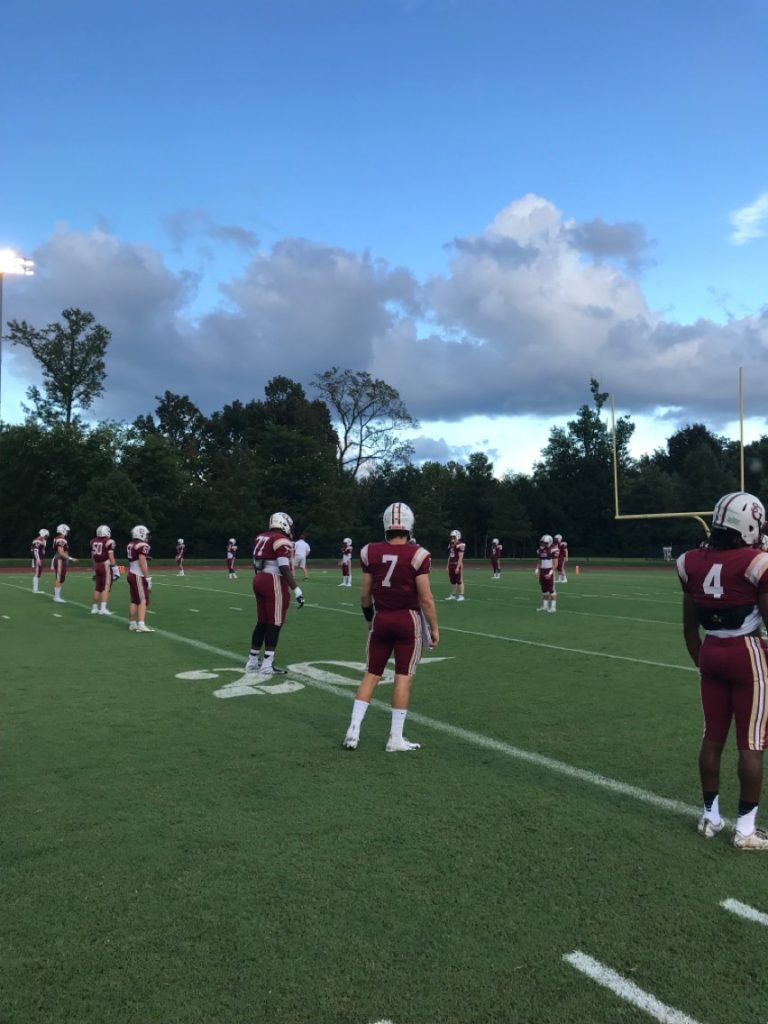 While some of the workouts took place on campus with social distancing protocols in place, others took place remotely.
"We were each individually responsible for finding ways to workout on our own," Smith said. "Our strength and conditioning coach sent us workouts for an at-home workout and sent workouts to people who had access to equipment."
Evangelical Christian School senior Peter Nearn had a similar story, as the Eagles' football team also split into three groups and worked out at a distance from each other. But there have, of course, been changes in how the offseason is progressing.
"Normally we would be scrimmaging around this time, getting out all the kinks and figuring out who will step up to replace the players who graduated," Nearn said. "So I think we will have to put in a lot of extra effort and have great attention to detail to be prepared on August 21."
The latest changes to Tennessee's policies regarding high school athletes returning to play has allowed for some progression in the protocols these schools are utilizing. Smith described a system that started about a month ago in which players could use the weight room by staggering their workout times and using masks at all times.
Nearn spoke about the week of August 3 being the first opportunity for the players to do contact drills. "Everybody is really excited about that and about the governor's decision to let us play on time," Nearn said.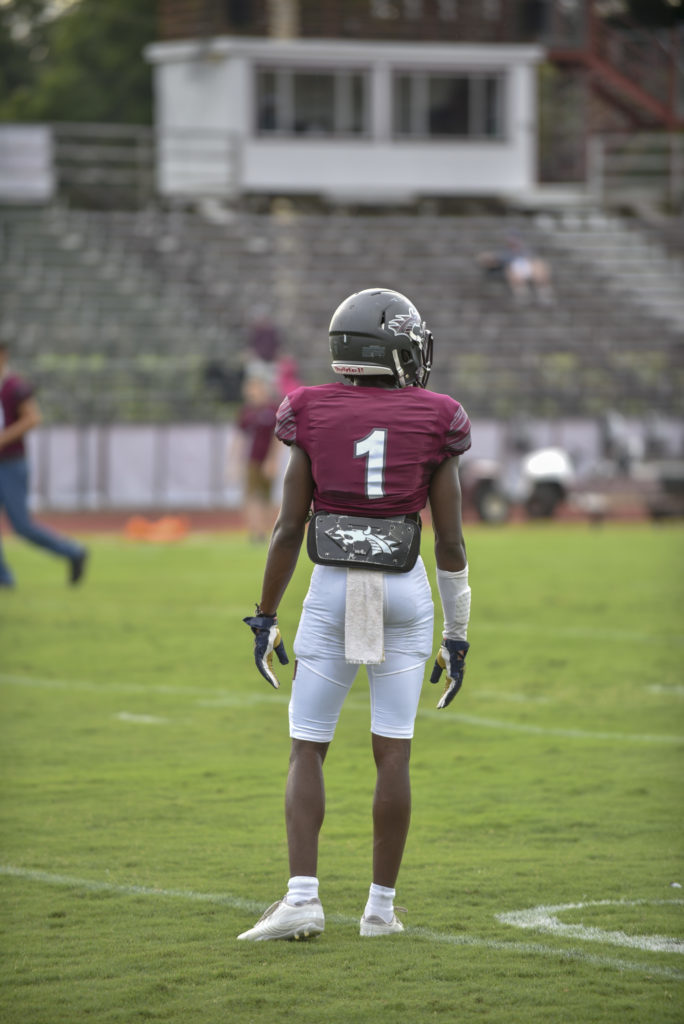 "I think it's been handled great by the coaching staff," Smith said. "Obviously a lot is just out of their control but they have been doing a great job making productive uses of the little time we have."
The success of coaching staffs has proven to be perhaps the most important aspect of making the best use of summer workouts. Collierville High School's Head Coach, Joe Rocconi, has been adapting to an unusual offseason.
"This has been quite a challenge," Rocconi said. "However, our district, health officials and administration did a great job of laying out the guidelines and path for us to follow. Practices are completely different, but we are getting great work, mostly focusing on conditioning."
Rocconi is still looking forward to this season, saying, "This is what our young men have been working year round for. I want them to have their opportunities to play. I'm just looking forward to a normal game of football. It's going to feel pretty special and emotional when we run out of that DragonHead tunnel [for] the first game."
Story by | Evan Dorian