Seeing Double
We're identical twin sisters!
After living together for four years in a quiet home, we were devastated when our beloved owner passed away. Sadly, no one was in a position to care for us, so we were taken to the cat orphanage. When we arrived at the shelter, we felt lost… everything was so strange and we missed our human so much! We curled up together in the back of our kennel for comfort. 
Later, we overheard the shelter humans talking and they were worried about us. They decided that extra cuddling and playing with us might bring us out of our shell sooner. We would have lost hope if not for their caring spirit and strong cat instincts. We love those feather toys and laser pointers; it was just what the doctor ordered!
Fast forward to today and we've been at the shelter since July, overlooked due to the large number of kittens here. We get it! They're so cute, tiny, and playful… we understand why humans want them! But we also appreciate this opportunity to put in a good word for all the adult cats in shelters.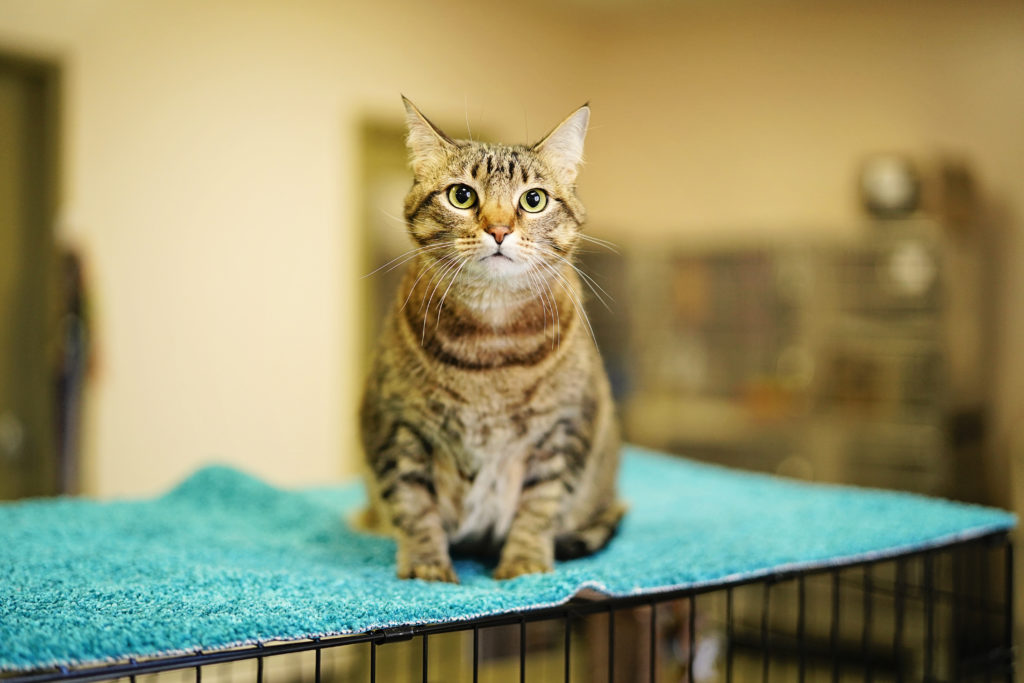 Remember, with an adult cat, you see what you get. We're usually mellower, and you can be certain about size and temperament. We still offer everything you want in a cat — litter box trained, clean and healthy but still playful. In our case, we would likely fit best with adult humans looking for quiet, sweet companionship and quality snuggle time. We're couch potatoes that don't require a lot of work. And we've talked it over… while we would love to be adopted together, we would be equally fine adopted apart. What we want more than anything is to find our forever homes! 
One last request: if you're not looking for a new furbaby because you already have one in your home, no matter how old or young you are, please talk to family, friends or neighbors and make plans for your fur babies in case something happens to you. Our human loved us and it was a last resort for us to be taken to the shelter. So please make plans to ensure that doesn't happen to your four-legged loved ones. 
Thanks for listening — it's been so great talking with you! If you have a place in your home for one (or two!) beautiful, four-year-old brown tabby cats, please swing by the shelter and hang out with us. We share a large room and we'd love the company. You may discover we are the Déjà Vu experience you've been searching for! 
"If you feel sad, I'll be your smile." 
Xoxo,
Déjà & Vu
Julie Weaver. Collierville Animal Services is located at 559 E. South Street, Collierville. Call 901-457-2670 or come by to find your perfect companion!