Realtor Tips: School Drives the "Selling Season"
The lazy days of summer are over and it's back to the hustle and bustle of schedules, homework, practices, games, and all that comes along with the school year. How does this affect the real estate market in Collierville?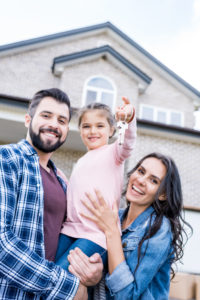 Typically, May through August is what we call the "selling season." Last year, 43% of the homes sold in Collierville were sold during this time. In contrast, 31% were sold September through December, with the remaining 26% being sold January through April. Looking at these numbers, it is obvious that May through August is a great time to sell a home. However, it also means more competition for both buyers and sellers. As fall approaches, you can take advantage of fewer homes being on the market. If your home is updated and shows well, it will stand out among less inventory. If your home lacks the updates, you will need to counter this with a lower price, offering up a great opportunity for buyers since fewer people will be competing for homes. 
For those living in Collierville, there's a good chance you moved here for the schools. Excellent schools have been the driving force behind our real estate market since my father opened John Green and Company Realtors® on the Town Square 40 years ago. The real estate market has always been cyclical, as the anticipation of school starting in August drives the summer selling season. Our first-rate schools have meant strong growth for the Town of Collierville, and above average appreciation for its homeowners.
Although some people are concerned about the taxes they pay in Collierville, our taxes are actually lower than most of our municipal neighbors. I think one thing people forget to consider is that buyers will often pay more to live in an area with good schools. The National Association of REALTORS® conducted a survey, and found that buyers were willing to pay 10% more to live in an area with desirable schools vs. an area that was not in a desirable school district. For instance, an average priced home in Collierville sells around $380,000 right now. This means, on average, Collierville buyers are willing to pay $38,000 more for their Collierville home. If you consider the Collierville taxes on a home assessed at $380,000 are only $1,739 a year, you are way ahead of the game owning a home in Collierville.
One of the main reasons we have award-winning schools in Collierville is involvement from the community as a whole. From our Mayor and Board, School Board, Town Administration, PTA, and nonprofits, we have a 100% buy-in from our Town. This helps make Collierville the greatest place to call home!
The bottom line is we are blessed to live in a Town like Collierville that supports its schools. This has driven, and will continue to drive our Real Estate Market.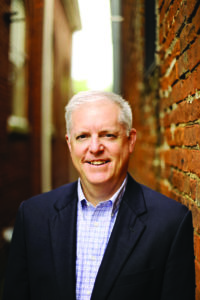 If you are looking for a way to support our schools, consider donating to the CEF (Collierville Education Foundation). Since 1997, they have given over 1.2 million dollars in small grants directly to teachers.
By: Allen Green, Realtor
John Green & Company Realtors®