Realtor Tips: Renovate & Relax
Fall is the perfect time to tackle those home improvement projects you've been thinking about doing, but just have not had the motivation to get started. If you pick the right projects, it can not only add value to your home if you are looking to sell, but it can also increase your sense of enjoyment in your own home.
According to the National Association of Realtors®, these are the top three projects that can increase a homeowner's enjoyment of living in their home: 
Kitchen Renovation 
The kitchen is the hub of most homes. If your home is a little dated, updating the kitchen can have a huge impact. According to the 2019 Remodeling Impact Report done by the National Association of Realtors®, 93% of homeowners have a greater desire to be at home after completing a kitchen renovation.
While buyers are looking for updated homes, typically you won't be able to recoup all your investment if you renovate right before you put your home on the market. If you are looking to increase your home's marketability before listing, you could consider an upgrade instead of a complete renovation, such as replacing countertops and painting cabinets to freshen things up a bit. 
Full Interior Paint Job 
A fresh paint job can change the look and feel of your home in an instant. This is a project some people choose to do themselves but make sure you know what you are doing. A bad paint job can have the opposite effect, so if you are not comfortable with all the aspects of painting a home, hire a professional. 
Closet Renovation 
While often overlooked, renovating your closets, especially ones in the master bedroom, can make a huge difference in your quality of life. If you decide to tackle this project, consider hiring a professional organizer to help you design your new layout. 
If you are contemplating selling your home soon, you might want to consider the next three projects. The National Association of Realtors® has determined that the following projects have a 100% return on investment:
New Roof 
The curb appeal of a home is huge when trying to sell. A buyer's first impression of the overall home directly impacts their opinion and can help sway them in a positive or negative way. A new roof not only helps with curb appeal, but also alleviates a buyer's concern about future maintenance. 
Hardwood Flooring 
Replacing carpet with new hardwood floors can have a major impact on how a buyer views your home. If you are considering new floors, it is a good idea to look at some new homes and see what types of finish buyers are looking for before completing the project.
 Refinish Existing Hardwood 
If you already have hardwood floors but they are worn-out, then refinishing those floors can have the same effect on the buyer as installing completely new ones. 
Whether you are looking to increase your enjoyment of your current home or help with a future sale, these are just a few projects to consider. It can also be advantageous to consult with your Realtor® to determine what is selling in our market before undertaking any home improvement projects. There is no time like the present to get started.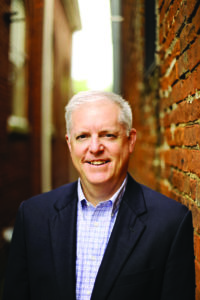 Allen Green, Realtor
John Green & Company Realtors®