Realistic Resolutions
It's that time of year again – New Years resolution season. Research suggests 8% of the people who set New Years goals will achieve them. How are yours holding up in 2018? In case you are wondering, there is a better way to do things. Here are three pointers to help you on your journey.
Stop depending on resolutions; live by priorities instead
People who live a prioritized life set goals, evaluate progress, and make tweaks along the way.
When January comes around, they don't have to renovate their life; they simply have to build on the progress they have made and the process they have used all year. Here is a simple way to make this change for good:
Begin by setting aside time to determine your 3 to 5 top life priorities. A cool exercise to help you clarify them is to visualize and write down the things you would like for people to say about you at your 80th birthday party. Who is there – family, friends, old coworkers, people you served? What are they saying? What impact did you have on them?
Next, group the comments people said into categories. These, most likely, are your priorities. Get input from someone who has your best interest at heart and refine them into the things you want to focus on.
List your priorities on a note in your smartphone that you will begin to review daily. For example, your written priorities may look like this:
1)     Grow myself  (You may consider: personal, spiritual, professional, physical/health, social)
2)     Love my family well
3)     Add value to my company and the people I work with
4)     Give back to those who need it the most
If you aren't used to setting personal goals this is a great place to start. Open your note each morning and for each priority ask, "How did I do this yesterday?" "How will I do this today?" Over time, your focused thinking will cause you to align the way you spend your time and energy more tightly with your priorities. We cause what we think about. If we aren't intentional in setting a habit of thinking about what's most important to us, we will waste time and energy responding to how we feel about day-to-day circumstances. As my mentor John C. Maxwell says, "If you aim at nothing, you will surely hit it." You will want to set aside regular times to plan and schedule how and when you will execute your priorities for the upcoming week, month, quarter, etc. Find a frequency that works for you.
Intentionally and repeatedly thinking about how you will accomplish your priorities will also help you see what you don't have time to do. For example, in order to fit everything in you may decide you need to limit how many nights a week you watch TV in exchange for reading a book to help you grow. Also, you may realize you have been heavy on work lately and need to schedule significant, uninterrupted time with your family. This may lead you to turn down or limit a professional opportunity.
Focus on growth
Growth-focused people are more successful than those with a non-growth or fixed mindset.
People with a fixed mindset spend energy trying to keep things the same. They try to limit change. Growth-focused people spend energy cultivating their greater potential. It's difficult to make changes in your life if you're really not open to change and your natural tendency is to protect your comfort zone. Sometimes, the first step in making change is simply making the decision to forfeit your comfort zone. You'll have to do things you don't want to do both tired and/or afraid. However, if you make growth a daily priority, you can choose to celebrate your discomfort because you know you are achieving your goal. Get comfortable being uncomfortable.
For example, if you want to become a consistent early riser, you will have to remind yourself that being tired isn't a bad thing. You will be tired many mornings before you adjust. If you choose to celebrate this (tired during the transition = growth), instead of allowing yourself to be discouraged by what you are losing, you will have a much greater chance of sustaining your discipline. You will have a strong enough 'why' to stick with it.
Being growth-focused also enables us to embrace imperfection. If you aim to work out 5 days a week, but only get to the gym 3 times, you still performed 300% better than the week you didn't go at all. Being growth-focused means thinking more about your gains and less about the gap between where you are and where you want to be. We often look at a preferred future state that is an "8, 9, or 10" on a scale of 1-10. If you are at a "3", the gap feels insurmountable and it is easy to give up on a goal. However, a quick math lesson really impacts our perspective:
3x3x3x3x3=243 and 4x4x4x4x4=1024
Simply improving from a 3 to a 4 and repeating it 5 times is over a 400% improvement. Focus on getting to a 4…then to a 5, etc. Celebrate your gains along the way.
Find a partner
Accountability is a huge factor in helping people accomplish their goals. So is encouragement and support. Find a couple of like-minded people to join you on your journey. I work out with a group of six guys who text each other almost daily about our workout schedule and encourage one another. Because of the influence of this group, I have made it to the gym a minimum of 3 to 4 days a week for several years in a row. I struggled to experience that level of consistency when I tried to work out alone. We also challenge and motivate each other to continue forward progress as friendly competition can be motivating and fun. See if you can leverage your network to mobilize a small group of people to help move your priorities forward. Maybe it's time to start a book study on personal growth, rally a group of friends to serve a community in need, join a group-based fitness class, etc.
If you implement these strategies now, in a year you will need a telescope to look back and recognize your old self. Remember, growth happens daily – not in a day. However, its compound effect over time is remarkable!
Have a great and happy 2018!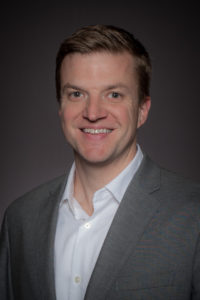 Bob Willumsen spent the first 10 years of his career in the hospital industry. Tenet Healthcare recognized his leadership ability and at 27 he became the COO of one of their major suburban hospitals, where they became the first in TN to be awarded the JD Powers & Associates Distinguished Hospital Award.
During that tenure, he also served as an operations consultant, helping hospital executive teams across the country find ways to work more effectively, producing measurable results for their organizations.
Following his career in heathcare, Bob was called to mission-based non-profit leadership. As Executive Pastor, he built and led teams, identified and raised up leaders and helped Highpoint Church become one of the 50th fastest-growing churches in America.
Bob then became a Speaker, Trainer and Coach with the John Maxwell Team and founded Potential 2 Results, LLC to focus his passion and experience on helping leaders and organizations determined to reach the next level.
Across the globe Bob has trained and coached thousands of organizational leaders, professionals and young adults to improve their leadership skills – beginning with self-leadership (the toughest form of leadership) and moving from there to how they influence people around them.
Bob currently serves as an executive leadership coach in companies ranging from entrepreneurial start-ups to Fortune 100 Corporations. He also serves as Adjunct Professor in the MBA Program at Union University and as a member of Forbes Coaches Council.
His passion is people and he carries a burden for anyone living a life that feels "less than" the life they were designed to live.
For Realistic Resolutions Part 2, visit TourCollierville.com