New Year, New Kids Library Programs
Make plans to get the kids involved at the Collierville Burch Library in 2022! Below are some amazing new programs for kids in the Collierville community that you definitely want to check out. Make sure to take advantage of these opportunities by visiting the library's website!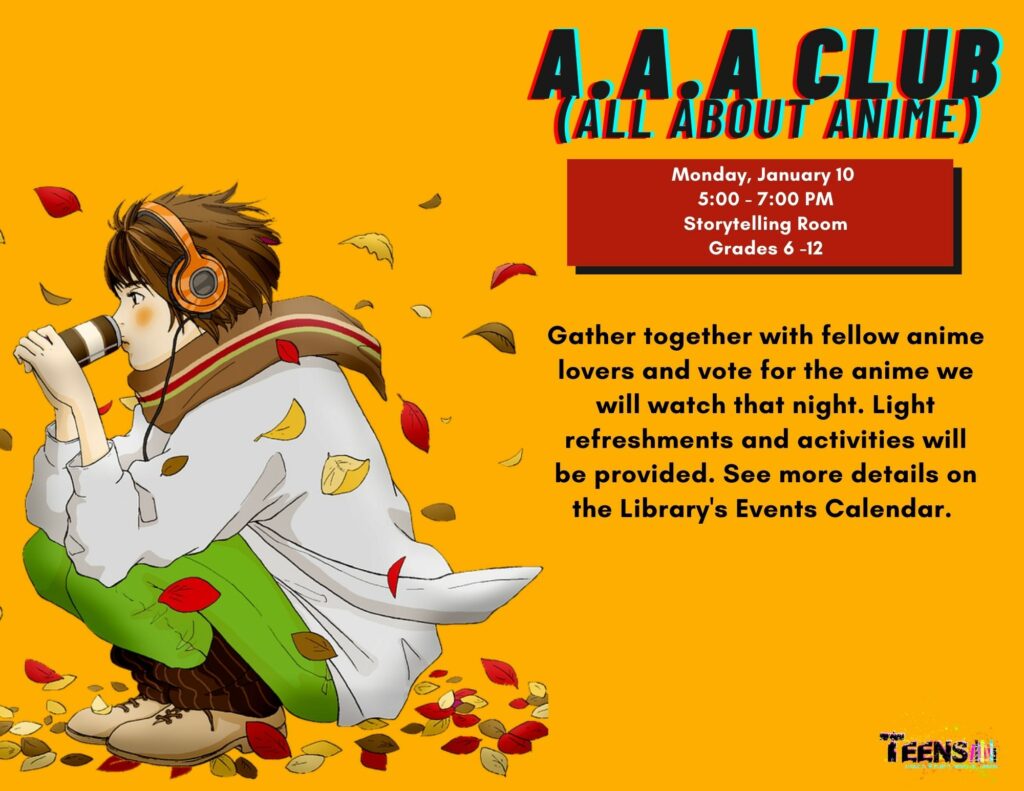 January 10 – A.A.A. All About Anime (Teen)
Do you love to watch anime, read manga, and even draw characters? Then come to A.A.A (All About Anime) Club, where you can watch and talk about anime with fellow anime lovers!
At each meeting, three anime will be presented for participants to choose from. The one with the most votes will be the one that is watched. Light refreshments will be provided. No registration needed. Geared toward grades 6 and up. Program lasts from 5:00 – 7:00 PM on January 10th.
This month's anime choices (focusing on the Magical Girl genre):
Card Captor Sakura
Yuki Yuna is a Hero
Schoogirl Strikers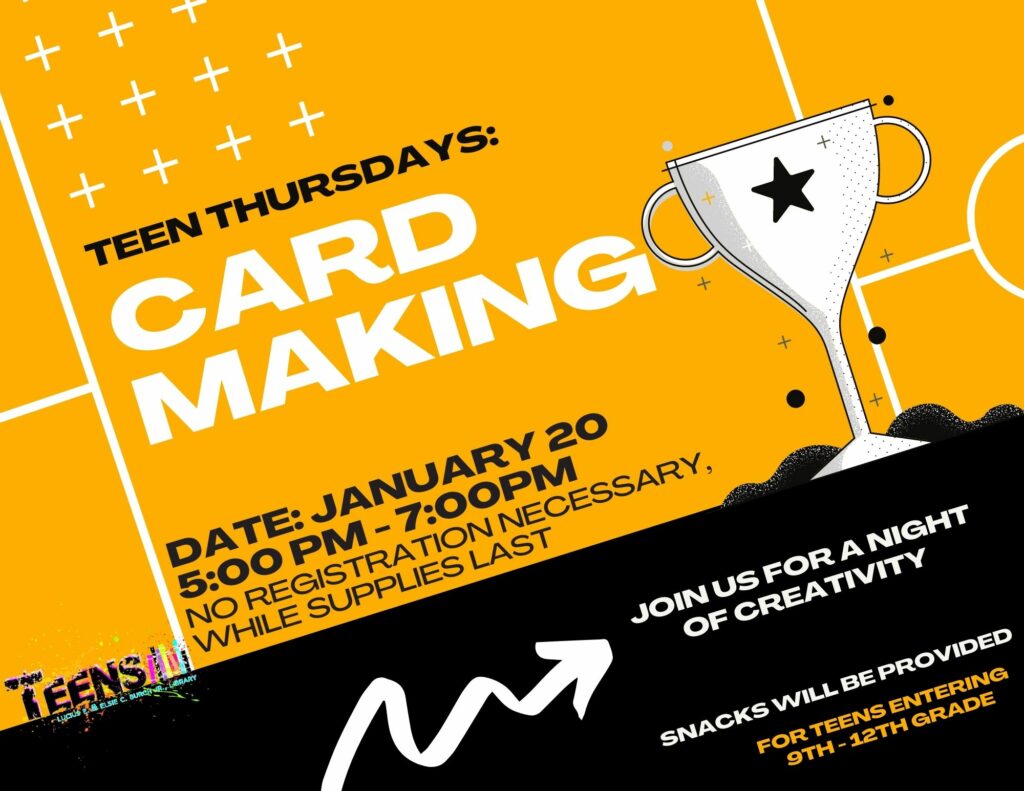 January 20 – Teen Thursdays: Card Making (Teen)
Come to the Storytelling Room to make homemade cards (perhaps a Valentine or two with February just around the corner?) with some fancy stamps and other craft materials. Other activities and refreshments will also be provided.
Program lasts from 5:00 – 7:00 PM on January 20th. No registration needed. Geared towards grades 6 and up.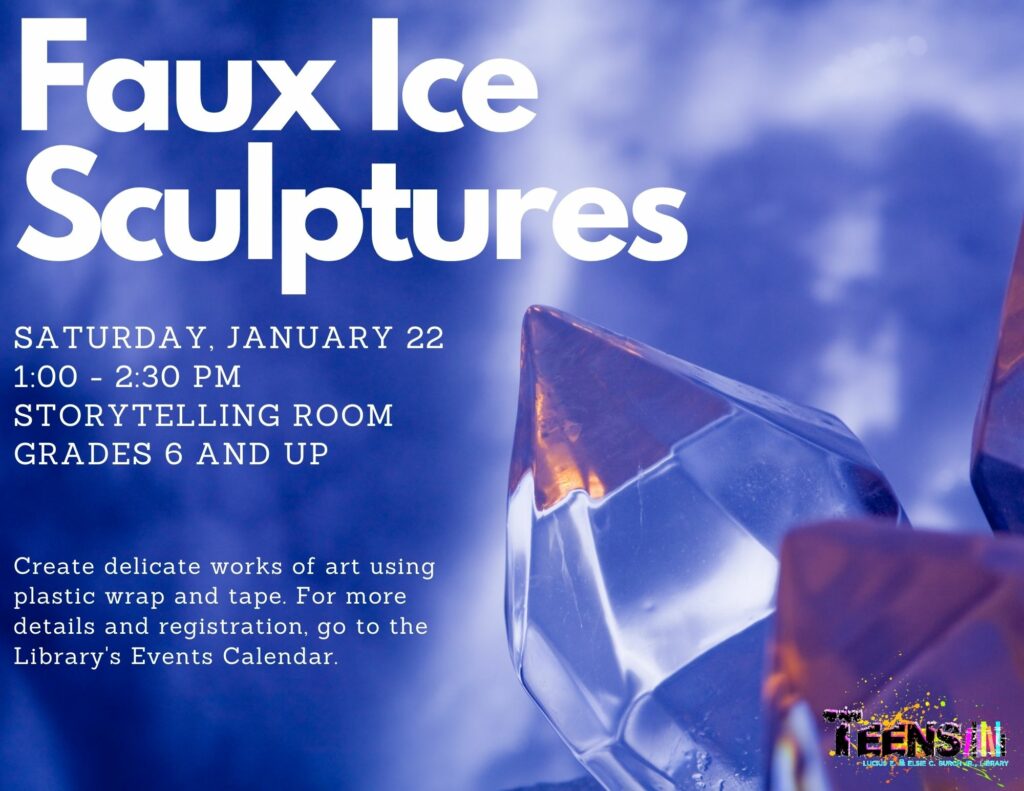 January 22 – Faux Ice Sculptures (Teen)
Create delicate works of art by making faux ice sculptures out of plastic wrap and duct tape! Youth in grades 6 and up can register online on the Library's Events Calendar starting January 8th.
The program will last from 1:00 – 2:30 PM on January 22nd in the Storytelling Room. We will provide some items to act as bases for the sculptures, but welcome participants to bring their own items. 
For more information on the process and ideas, go to these sites: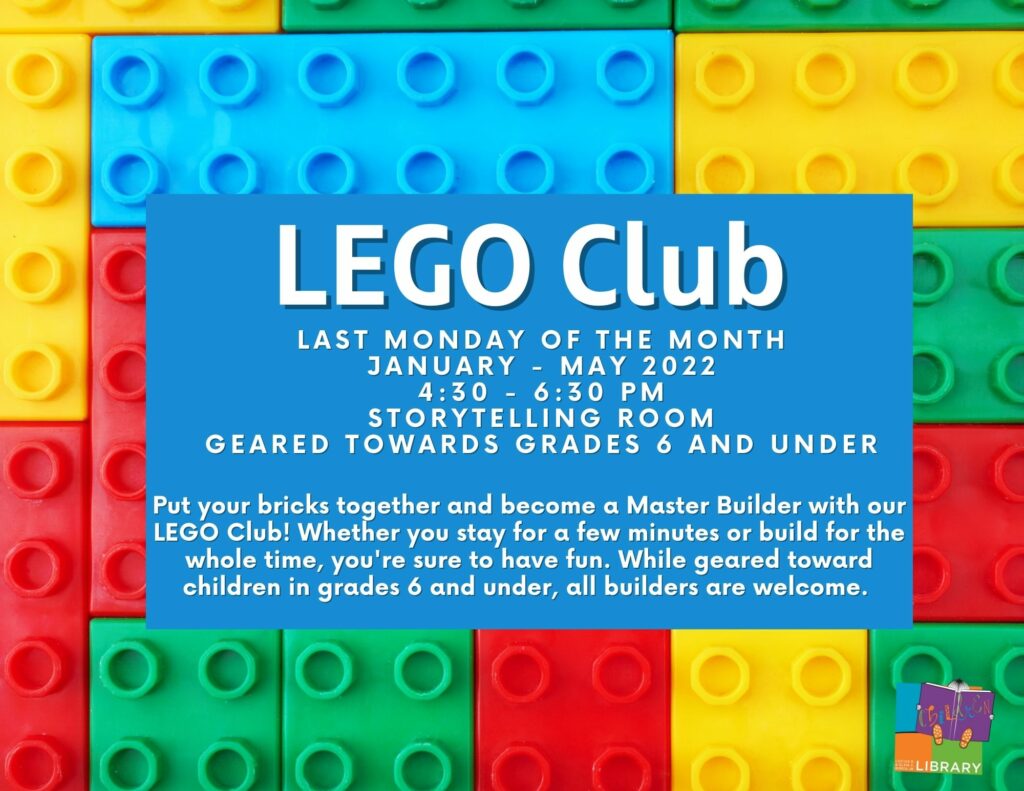 January 31 – Lego Club (Children)
January – May 2022
Put your bricks together and become a Master Builder with our LEGO Club! Once a month, the Collierville Burch Library will open up the Storytelling Room for LEGO enthusiasts big and small to enjoy some quality building time. Whether you stay for a few minutes or build for the whole time, you're sure to have fun at our LEGO Club!
The program lasts from 4:30 – 6:30 PM. While geared towards 6th grade and under, all builders are welcome. No registration is necessary, just drop in when you can! We provide the bricks; you provide the imagination.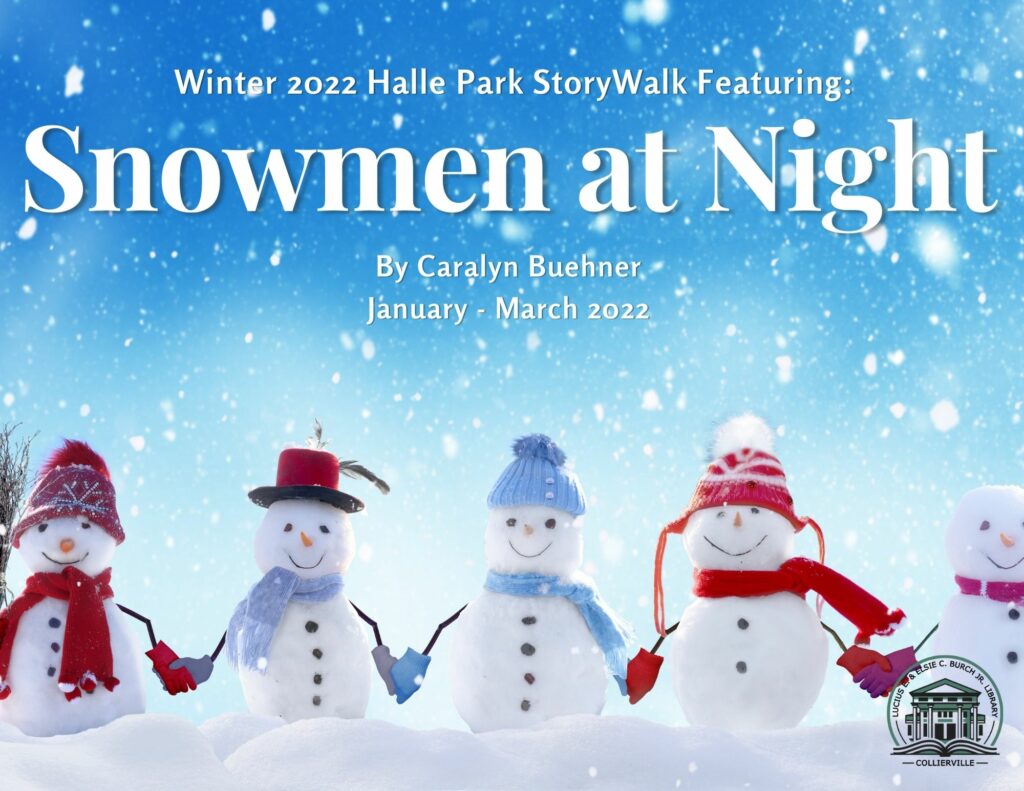 January – March 2022 (All Ages)
"Have you ever built a snowman and discovered the next day that his grin has gotten a little crooked, or his tree-branch arms have moved? And have you wondered . . . what do snowmen do at night?" Discover the delightful antics of snowmen and their nightly escapades with the Winter StoryWalk featuring Snowmen at Night by Caralyn Buehner.
This whimsical tale will be available to read at Halle Park January – March 2022. Be sure to complete the survey at the end of the walk to vote for the Summer 2022 StoryWalk book!