Home Tour Presented By: Designer Wholesale
The Fischers have been slowly working on bits and pieces of their home at a time. Although they originally planned to redo their kitchen in 2020, the pandemic gave them pause. At the start of 2021, however, they decided to go ahead. "We ordered appliances the first week of January, and the tear out was in February," said Diana Fischer. 
Diana knew a lot of what she wanted already, but was glad to have the team at Designer Wholesale to provide guidance as needed. For example, it was their team that recommended that the glass-fronted cabinets reach all the way to the ceiling, instead of stopping below. "It's made a world of difference," said Diana. She and her husband, Tommy, spoke highly of the entire team, particularly Mark, who made their cabinets and went, according to Tommy, "above and beyond."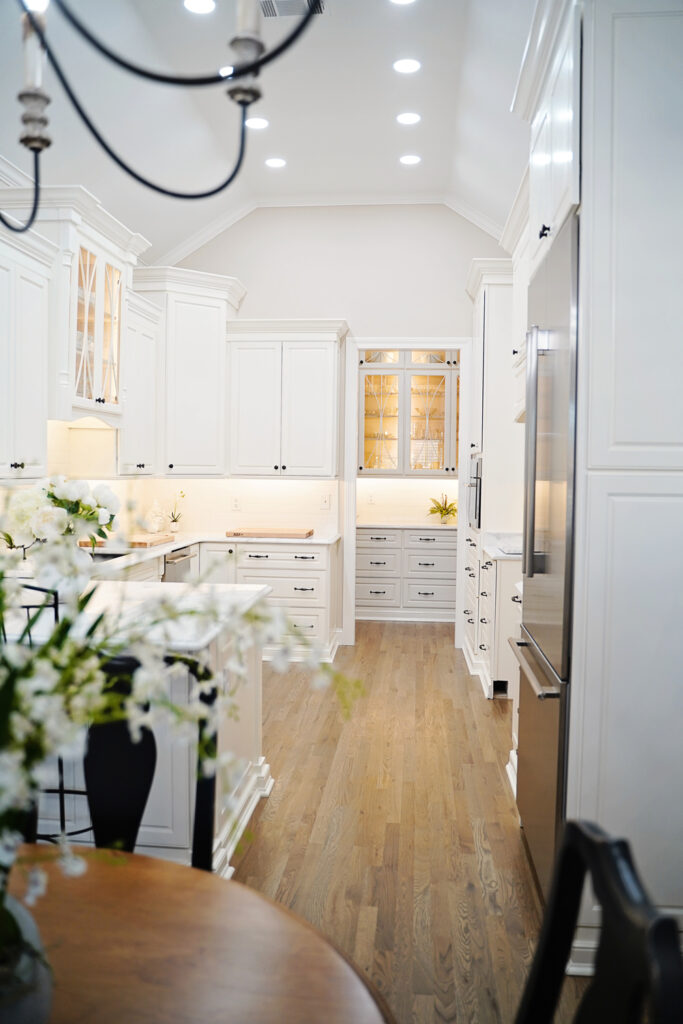 Diana wasn't interested in making the kitchen modern, but making sure that it flowed and matched the rest of their home. "We have a New Orleans courtyard style home, and it would feel wrong to have a very modern kitchen," she explained.
Designer Wholesale worked to incorporate similar paint colors, hardware, countertops and styles of trim and cabinets that made the kitchen feel new but familiar. They also installed new kitchen lighting, with a dimmer switch, to compensate for the natural light. In addition to the kitchen, the team refloored all the hard wood from the laundry room to the living room, painted and replaced the light fixture over the dinette.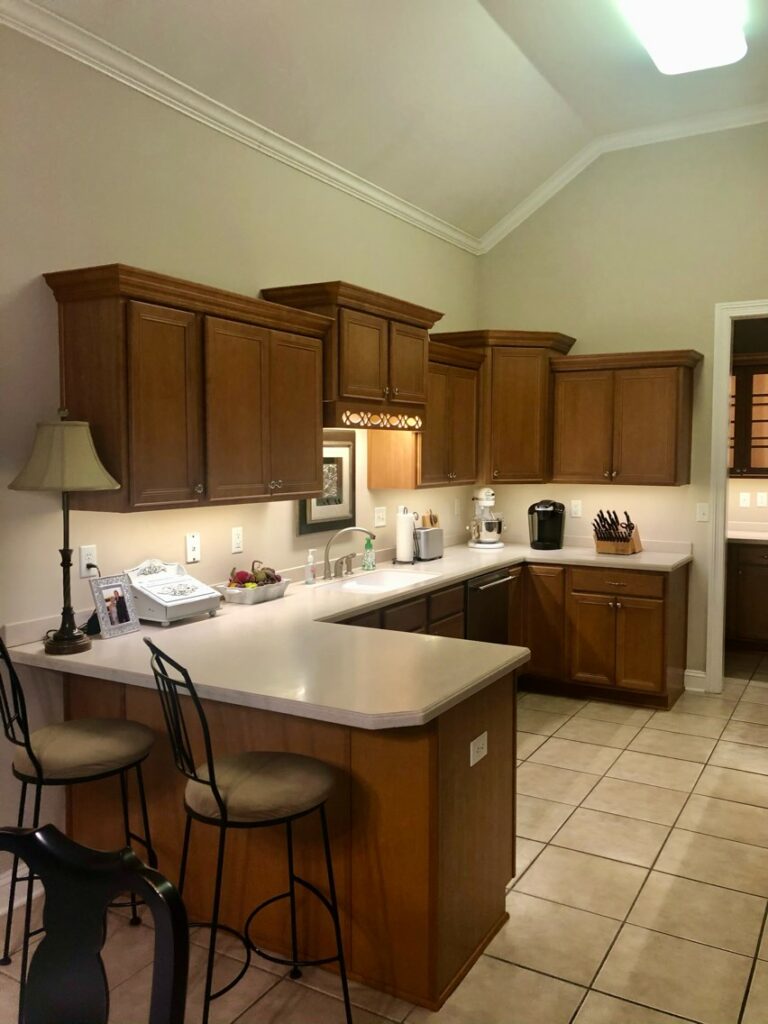 One of the most unique features in their kitchen isn't easily seen. There's a drawer where the bottom is filled with holes and removable pegs. Why? So that anything can be stored in these drawers without rattling around! From pot lids to salad bowls to serving platters, these are custom-designed so that whatever you store stays in place the entire time. 
Another unique feature is the marble cutting boards located around the kitchen. Diana said, "When they were cutting the marble for the countertops, I asked them to shape whatever extra chunks they had into cutting boards." This allows for a uniform look across the kitchen, as they blend into the counters, but also provides extra working surfaces for cooking and will protect the actual counters in the long run.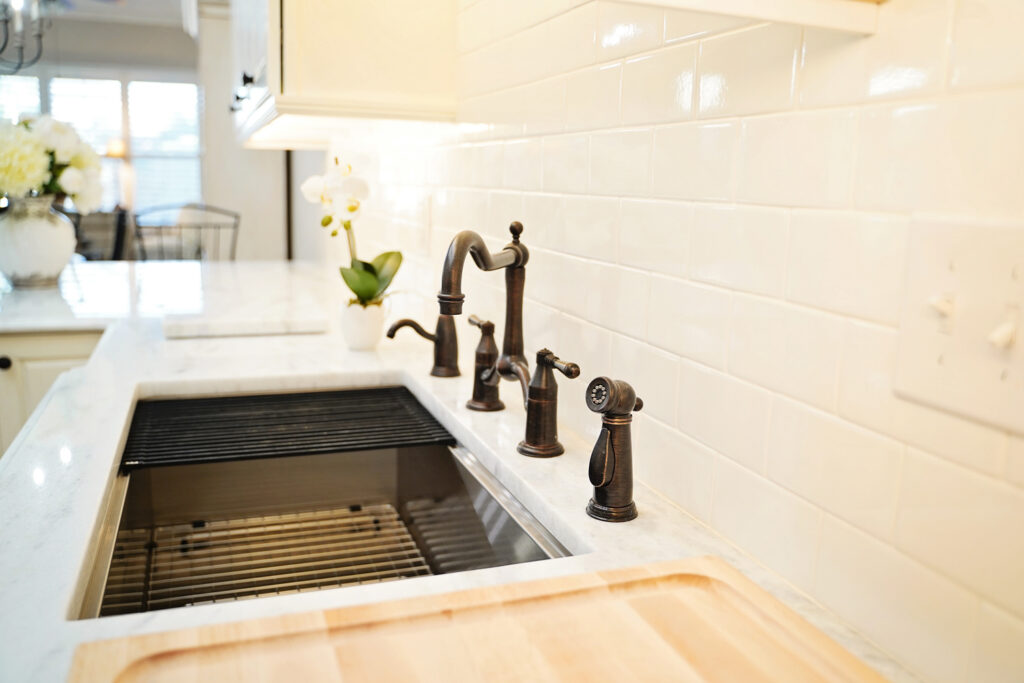 When it comes to advice for others looking to renovate their homes, Diana has two recommendations. First, be as hands-on as possible. "I was blessed that we did this when I was working from home. It's important to have a good working relationship and lots of conversations," she said. Second, consider your home's design. "Look at your house as a whole. Design is the most critical [aspect], so you want to keep color patterns and stuff like that," she advised. 
This beautiful kitchen has been a long time in the making, and the Fischers are excited to start using it to its full potential!  
Story | Regan Hewitt