New Mural on the Square
Collierville's Historic Town Square has an attractive new addition just on the corner of West Mulberry and North Center! Husband and wife team, Mark and Megan Davey of the Tennessee-based Davey Studios, are the masterminds behind the freshly painted United States Flag mural.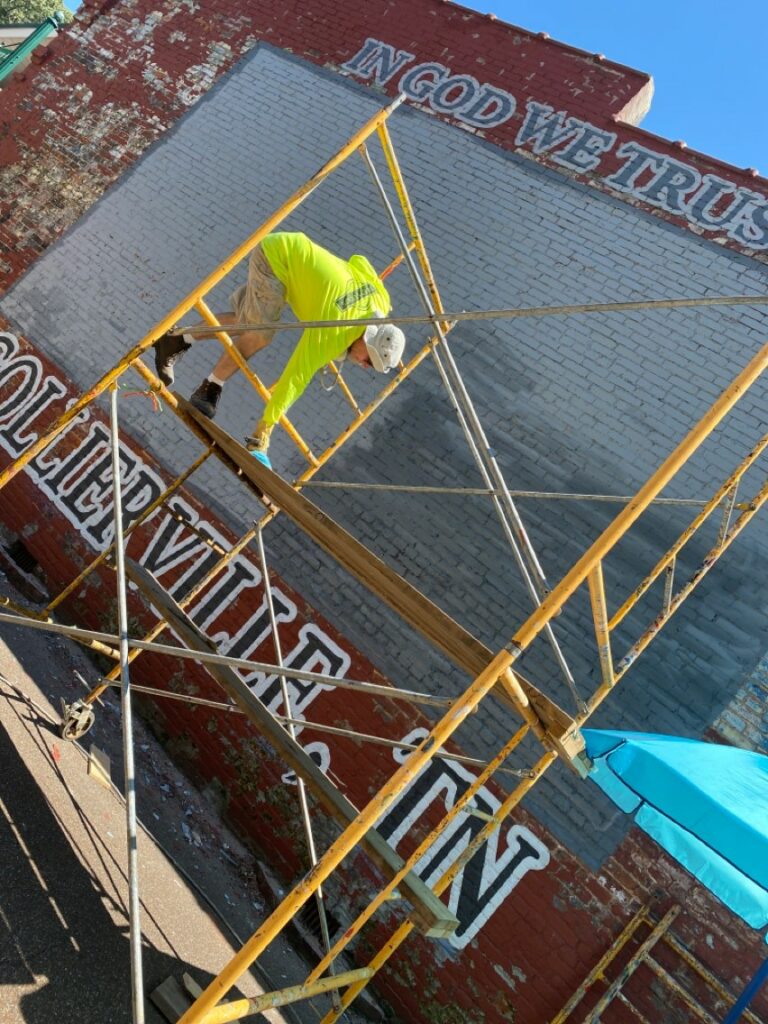 The Davey's were approached by Main Street Collierville to work on the project. After two years working through designs and what message the mural would convey, the team ultimately landed on a depiction that would purposefully compliment Collierville, and the Town of Collierville approved. The project was fully funded by Main Street Collierville and its fundraisers. "A lot of different designs were planned first, but they ended up going with something more traditional," Mrs. Davey said. Once approved, the committee laid out the specifics and the Davey's began the process of clearing debris and priming the wall with the first layer of paint.
Mark and Megan are very hands-on with their projects, sometimes calling on their three children to help them get the job done. Since 1993, they have developed several projects with enough care and clean, skilled precision to make onlookers do a double take. The dynamic duo has been turning pedestrian heads for years.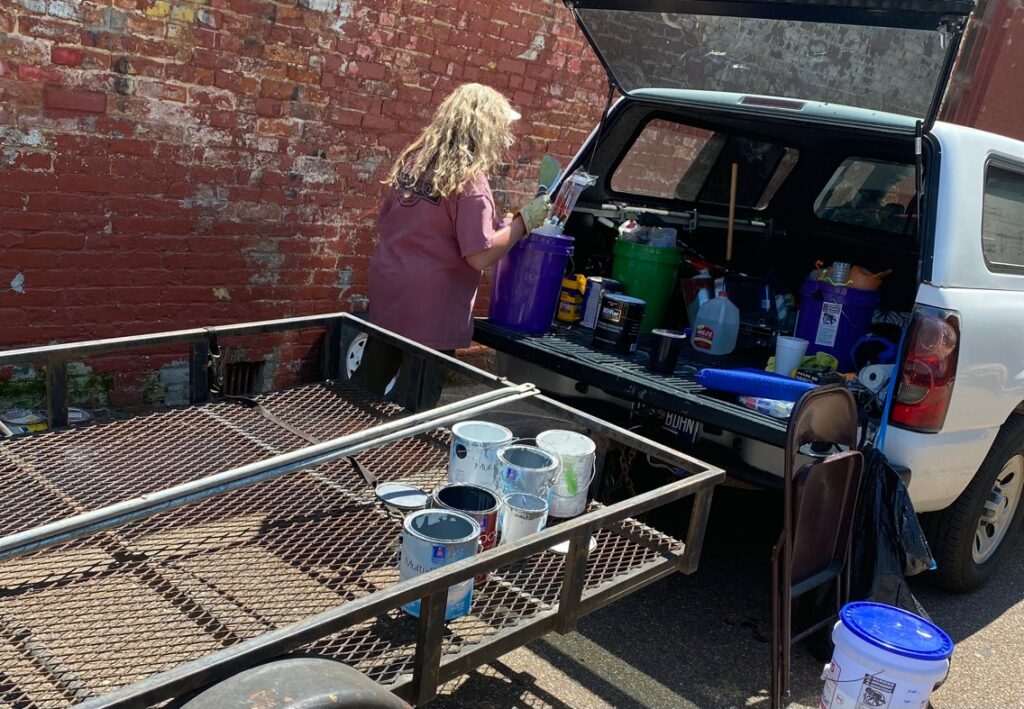 Despite working in recent high temperatures, the couple succeeded in planning ahead and staying hydrated as curious passersby on the square tried to make out the finished product. The classic style conception was also a timely one, as it backdropped all the fun of this year's Fourth of July holiday. 
"There is so much going on in the world today, and our work has become a way to hopefully spread a little joy," shared Megan."This is something Mark and I can contribute to the world." 
The beautiful mural continues to sing in essence about the shared strength and happiness of the Collierville community; the very things every community in our country needs, now more than ever.
If you're ever strolling through the Square, don't hesitate to turn off the corner of Hewlett & Dunn to admire the newest patriotic addition. 
Written By: Morgan Lester