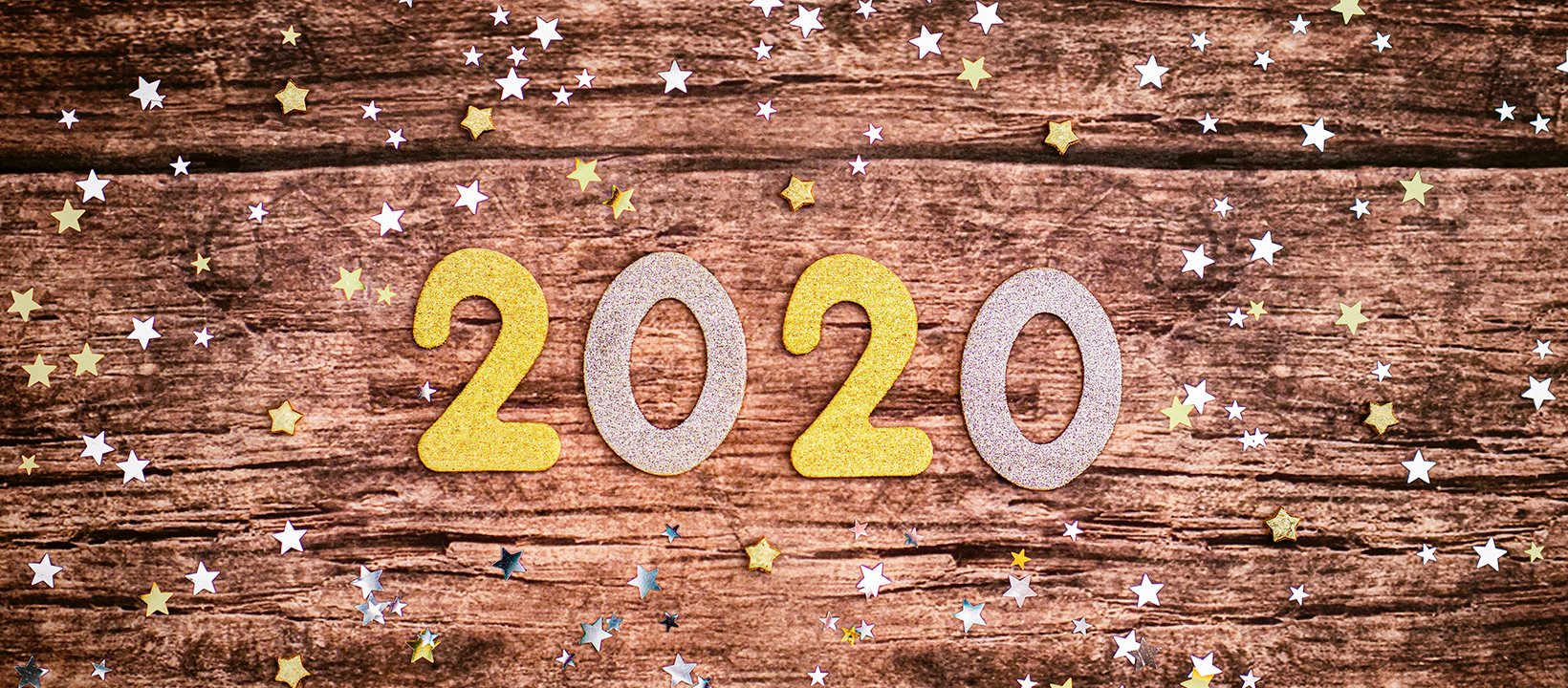 My Most "Anticipated" List of 2020
After the hustle and bustle of the holiday season, January can seem to drag on forever with its grey days. It's hard to start the year off with a cheerful, positive view when there's so much to do: catching up at work after the holidays, starting (or pretending to start) your New Year's resolutions, returning or exchanging gifts – the list could go on and on! 
If you're feeling a bit overwhelmed by not only the start of a new year but also a new decade, make an "anticipated" list! This list could be filled with anything that makes you happy, or look forward to the year ahead. It could be highly personal, or just something silly, but either way, it will make the year seem like nothing but sunshine for the foreseeable future! 
Take a peek into my "anticipated" list below (arranged by date, not by how excited I am for them): 
January 14, 2020 – Zora Neale Hurston's Hitting a Straight Lick with a Crooked Stick: Stories from the Harlem Renaissance 
As an English major, I cannot wait to get my hands on this one. Hurston was a prolific writer and anthropologist, who categorized rural Southern dialect when it was considered "ignorant" to do so by her peers. In this collection of short stories, eight "lost" tales from 1920s Harlem, written by Hurston when she was the only black student at Barnard College in New York, give insight into her biting humor as well as challenge the idea that Hurston was only capable of writing rural fiction. 
February 14, 2020 – Legally Blonde 3 
If you don't like Legally Blonde, which is essentially the pinnacle of early 2000s filmmaking, you're wrong. We (meaning me and everyone else who has googled this movie about a million times) know absolutely nothing about this movie, other than it's happening and it's starring Reese Witherspoon as Elle Woods on the cusp of a "big life" decision. It's also coming out Valentine's Day, which is the most girl-power, stick-it-to-the-man and perfect Elle Woods decision I've ever heard. 
March 18, 2020 – Little Fires Everywhere 
A new Hulu TV show? Starring Reese Witherspoon? And Kerry Washington? And they hate each other? How could you not be excited? This popular 2017 book by Celeste Ng (which I can attest is an excellent read) has been developed into an eight episode mini-series for Hulu. There's not a lot else known at the moment, but the promotional photography is incredible and I'm waiting on the edge of my seat for more information!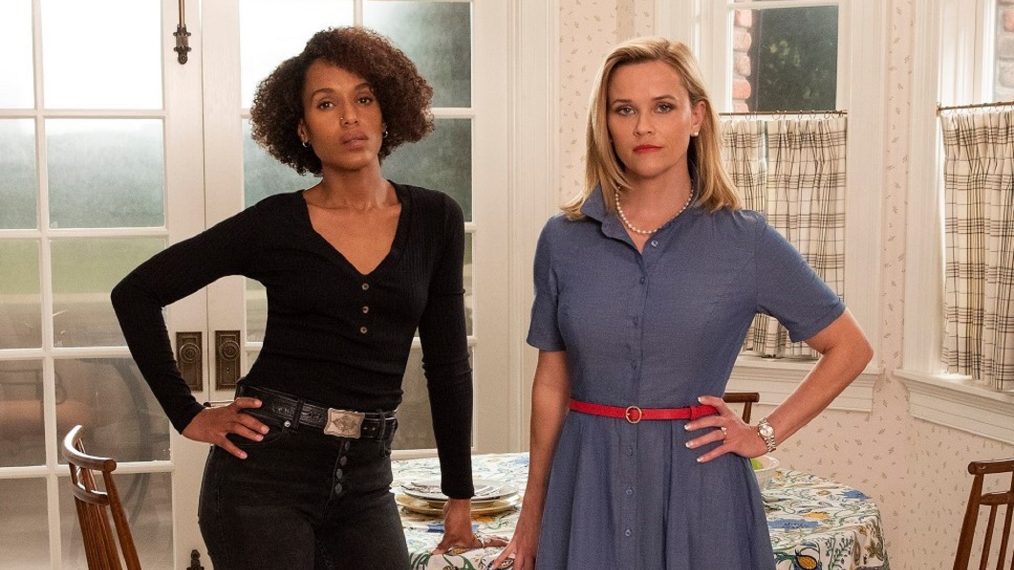 April 8, 2020 – No Time To Die 
I love a James Bond movie with Daniel Craig (I can't speak to any other James Bonds unfortunately) – my personal favorite is Skyfall, but I've got a soft spot for Casino Royale. So, you can imagine my excitement when they announced a new (and probably Craig's last) James Bond film: No Time To Die. Featuring Rami Malek as the supertech villain, this film's screenplay was co-written by the hilarious Phoebe Waller-Bridge (of Fleabag fame and recent Golden Globe winner), so you know it's going to be excellent. 
June 5, 2020 – Wonder Woman 1984 
I would argue that Wonder Woman (2017) is one of the best superhero movies released in the last decade, so I've been highly anticipating the sequel since it was announced. Initially supposed to be released in December 2019, this film features Kristen Wiig as the Cheetah, a villain with super human strength and agility, and it's based in (obviously) the '80s, so the costumes are going to be incredible! I'm super excited to see how they work Chris Pine back into the story (will they go the old TV show father-son route?) because (spoiler!), things did not end well for him in 2017. 
June 26, 2020 – In The Heights 
Before he reached well-deserved Hamilton praise and fame, Lin-Manuel Miranda's primary project was In The Heights, a Tony Award-winning musical about Washington Heights, a predominantly Hispanic-American neighborhood in New York City. The music is stunning, and I'm so excited to see how the musical is adapted into a movie. Miranda will not be reprising his original stage role (although he most certainly will be in the movie) and that Jon M. Chu (of Crazy Rich Asians) is directing. 
July 24, 2020 – Summer Olympics in Tokyo, Japan 
It's not all movies & TV shows – although arguably, the only way I'll be watching the Olympics is through the TV – on this "anticipation" list! Starting on July 24, you can cheer on American athletes as they compete in every sport known to man. The Olympics are always a fun, special time – a way to bring the country together – and I have teared up more times than I care to count while watching them. Olympics Hack: create a fantasy league by having friends draw 3-5 smaller countries (meaning no America, no United Kingdom, etc.) out of a hat – whoever has the most gold medals at the end wins!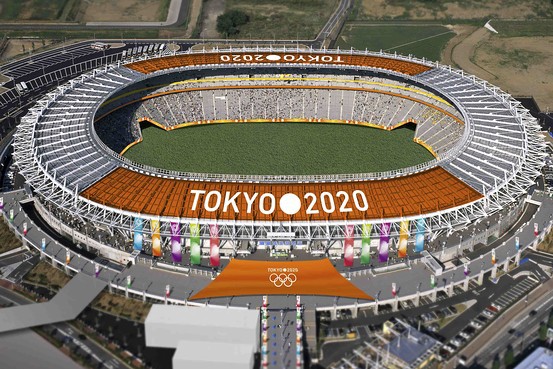 July 31, 2020 – Taylor Swift's Lover Fest 
If you're a Taylor Swift fan, Lover was a blessed return from her alter-ego last album, Reputation. In an unusual move, Swift decided to only have four "festival-style" shows – two in Los Angeles, two in Boston – to commemorate her first independent album, and (drumroll, please) I'm going to one of them! I've never seen Swift live and decided it was definitely something I needed to do sooner rather than later. In addition to this delightful concert, Swift's highly anticipated documentary, Miss Americana, will premiere at Sundance Film Festival in January, with a Netflix release date to be determined. 
August 13, 2020 – The Real Field of Dreams 
If you're a baseball fan, or a sports fan, or a film fan, this event should rank at the top of your "anticipated" list for 2020 – the New York Yankees and the Chicago White Sox will play a cinema-inspired matchup in Iowa's Field of Dreams! A 8,000-seat stadium, which will have a variety of homages to the film worked into the actual structure, is currently being built to accommodate the anticipated crowd – if you're not planning to fly out to watch the game (full disclosure: I am not), you can see it on Fox. 
September 10, 2020 – The King's Man
I'm a massive fan of the Kingsmen franchise, which features Taron Egerton and Colin Firth. The series satisfies the action/mystery/crime aspects of a James Bond movie, but with a lot more humor and cultural references as well as fantastic soundtracks. Now, there's going to be a prequel, and I could not be more excited! The movie stars Ralph Fiennes (aka Voldemort), and focuses on the spy agency's beginnings in the early 1900s, as they respond to the threat of war from a collection of historical tyrants. Sounds not only wildly confusing, but really fun! 
If you've got an "anticipated" list, send it to Tour Collierville via info@tourcollierville.com or share your list on Facebook and tag us!