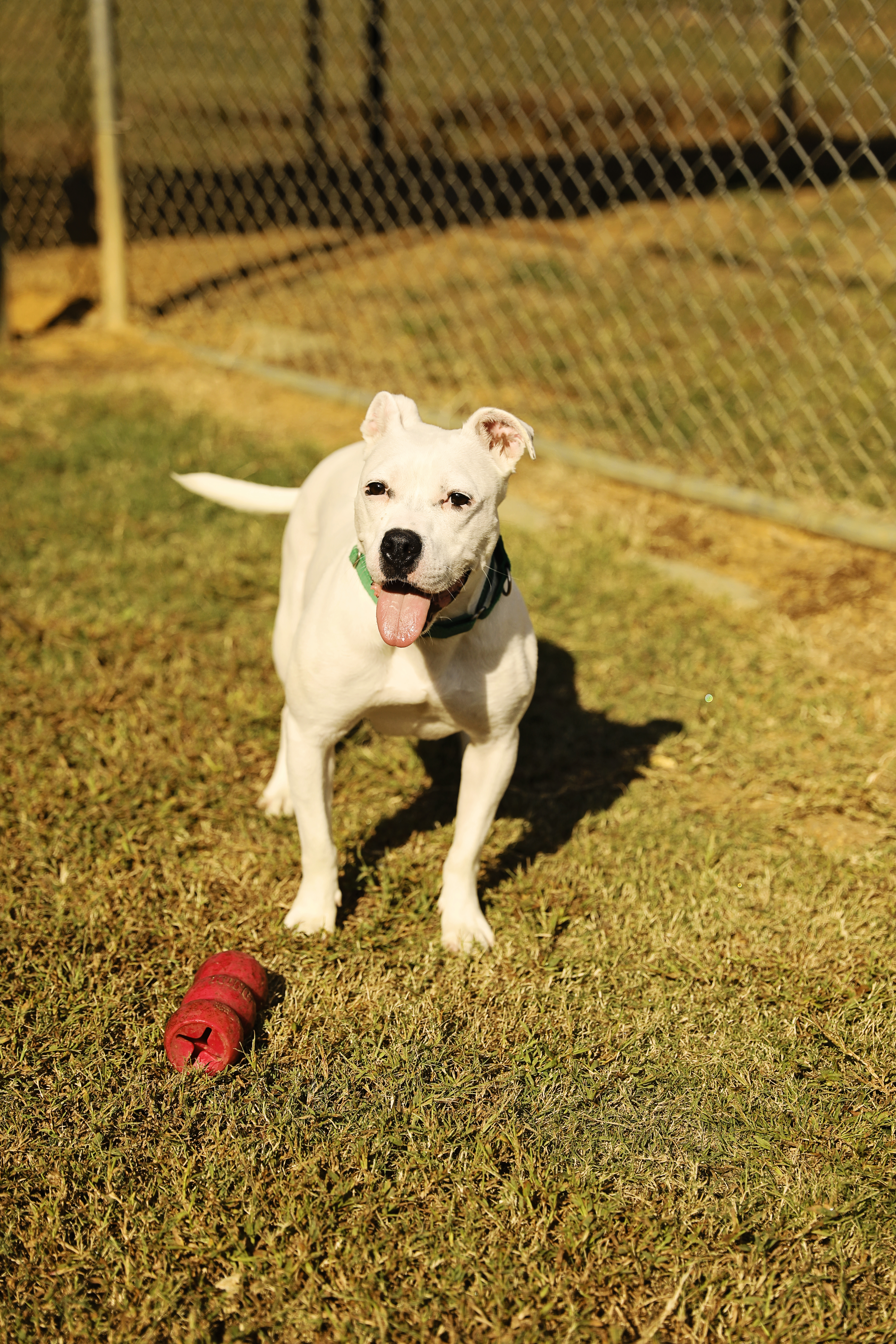 It Takes a Village
My name is Angel and I'm a two-year-old, small, female Boxer/Bulldog mix. I lived on the streets of Collierville, hanging out with another street dog, and we made do until the day my best friend was hit by a car. My heart was slowly breaking as I stood watch by him. Even after he was gone, I couldn't bring myself to leave his side. While on guard, a man with blue lights on his car pulled up next to me. He sat with me until some people from a place called the shelter came to help me to safety.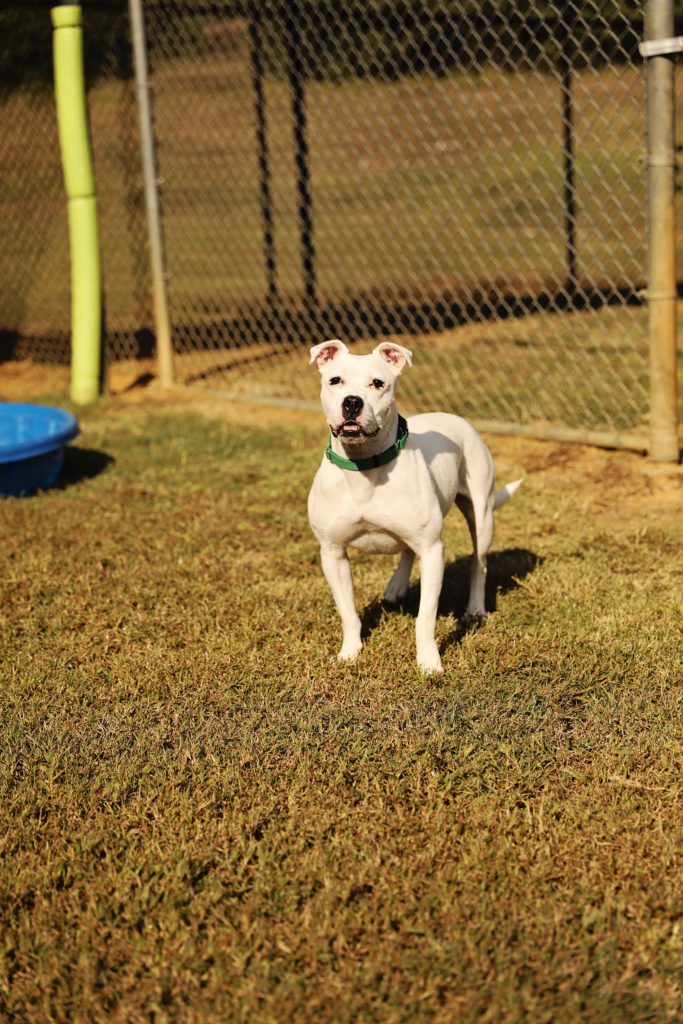 When they took me to the shelter they gave me a bath and fed me and cared for me, but to be honest, I was terrified. Everything was strange and new, and I missed my best friend! Just when I decided to give up, the man from the blue light car stopped by to check on me. He looked into my eyes, cupped my chin in his hand and told me I could make it. He gave me the courage to open up and give life another try. After that, I let the shelter humans love on me, I started eating again, and they decided that I would benefit from living in a foster home. 
 My time with my fosters, Ron and Mairead, taught me that I would love this thing called a forever home! At first I was nervous, but together we learned that I have a soft mouth but I'm not slobbery, that I'm sweet, happy and love to play, especially in the baby pool they bought for me. My favorite thing of all was curling up like a little ball and snuggling on the bed with a human and giving kisses. 
 But foster homes, by definition, are not forever. So now I'm here at the Collierville shelter waiting for my forever family. My foster humans said to tell you that I'm very loving, but due to my hard luck life, I can be a little unsure at times. I will blossom living with a confident, experienced owner that will allow me to relax and trust that my humans will take care of me. I would be best with a couple or an individual who would spoil me because large groups and unusual circumstances can still frighten me. 
 I want to thank the many people who worked to bring me to you here today… the blue light man, the kind shelter humans and my sweet foster family! Are you open to adding a sweet little lady to your home? If so, please remember I've proven I'm a dog that will love you and stay by your side, loyal to the end. 
"Dogs speak to those who know how to listen."
Xoxo,
Angel
Julie Weaver. Collierville Animal Services is located at 559 E. South Street, Collierville. Call 901-457-2670 or come by to find your perfect companion!