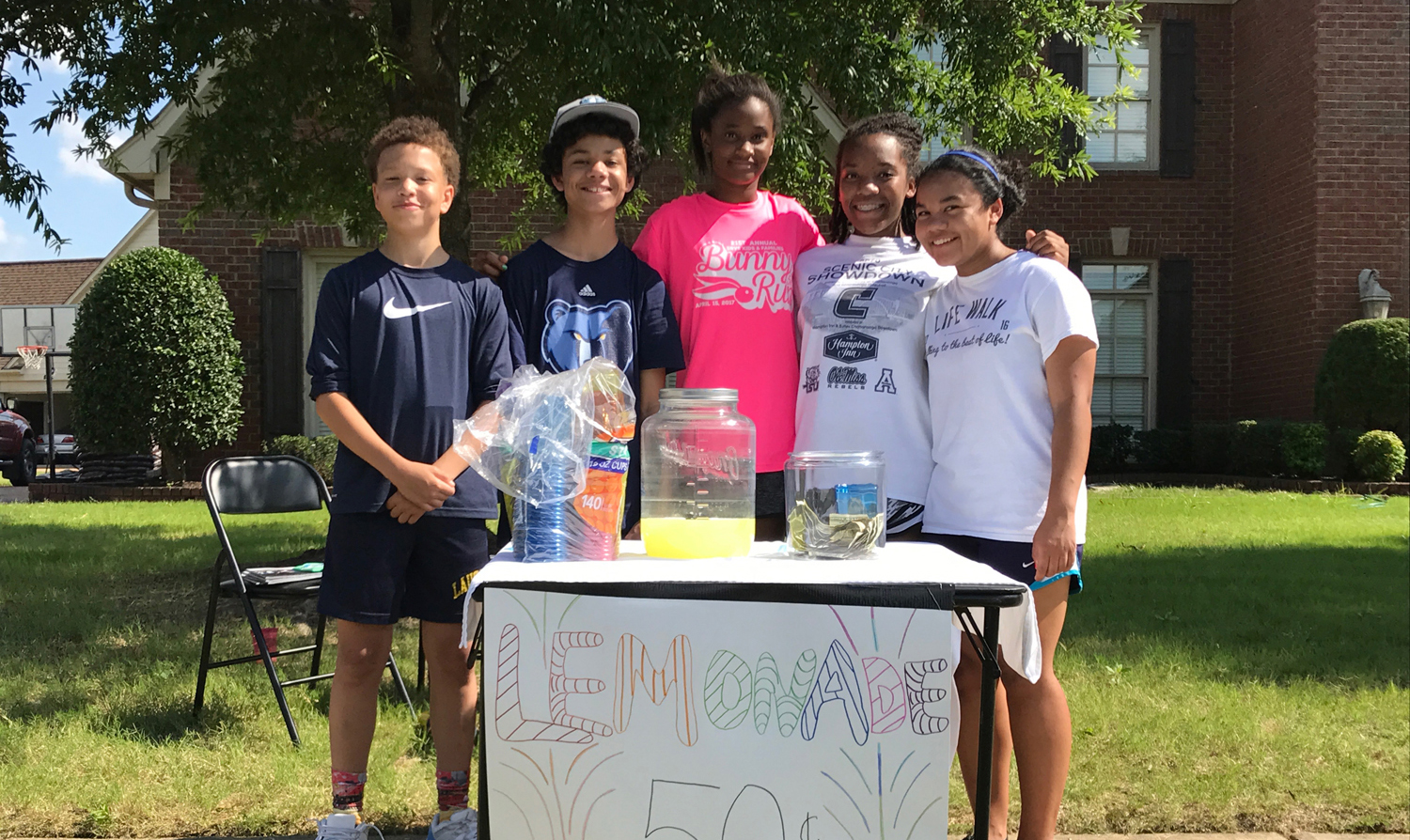 Modern Day Lemonade Stand
One rite of passage, the summer lemonade stand, offers a multitude of life lessons for any young person. Turn into one of our Collierville neighborhoods on a hot summer day and you may find a nostalgic sight – a folding table draped with a simple cloth, a homemade sign stating '50 cents a cup', a gallon jug and a few plastic cups set the scene. Running a lemonade stand builds a certain entrepreneurial spirit that can empower any adolescent. Mix it all together with a few friends and family, and you have a recipe for positive growth.
Today, as our title implies, our tech savvy teens are embarking on more modern entrepreneurial ventures. One Collierville teen is raising her price per cup, if you will, and stitching her way to a solid savings. Gracie Tanner received her first sewing machine as a birthday gift from her grandfather two years ago. After attending a few sewing summer camps on the Square and learning some self-taught techniques, her thirteenth birthday gift of an embroidery machine was a no brainer. "I fell in love with it," says Tanner, "and in just a few months, I decided to do a business. I was thinking about it… how much I could sew and a bunch of products I could make, and decided I could start a business with it because my mom told me that I needed to start thinking about saving for a car."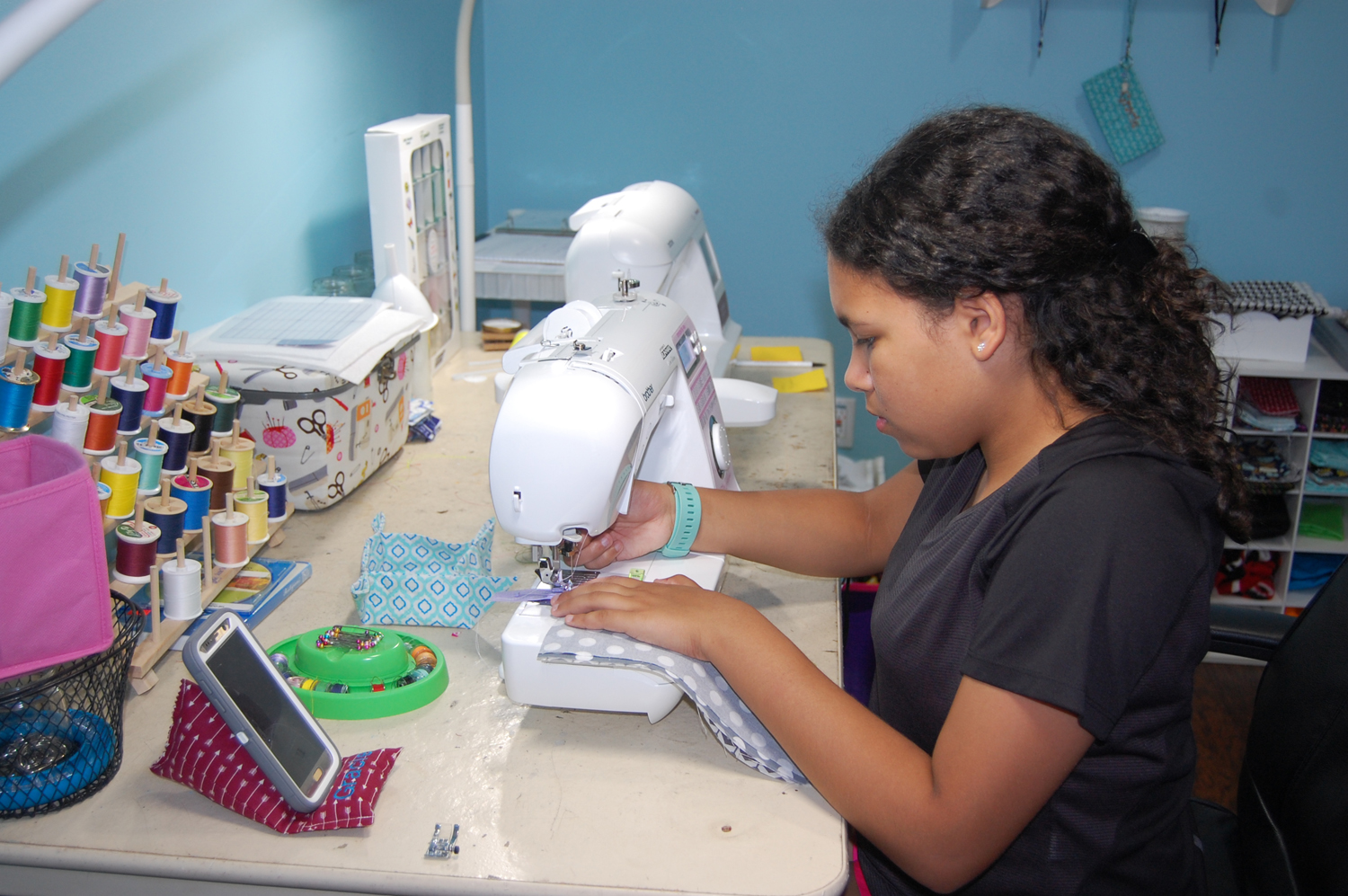 Shortly thereafter, Tanner's 'Sewing Savage' Facebook business page was born. The business page is currently ranked five stars, with one review that reads, "I have one of the beautiful cosmetic bags and each of my Yorkies have their own personalized scarfs. These products are very professionally made."
Tanner can customize any order and makes a variety of hand-made items for purchase ranging from lanyards and wrist key chains, to phone pillows that are weighted to hold any phone, and evenreading pillows with side pockets! Her favorite item to create is her makeup bags. A local salon recently purchased Sewing Savage's first bulk order! With this success, Tanner is doing more than just saving for her first vehicle. She is also donating some of her earnings back to the community. The Collierville Animal Shelter will receive half of all sales made from her animal bandanas, a generous contribution our furry friends in town can certainly appreciate!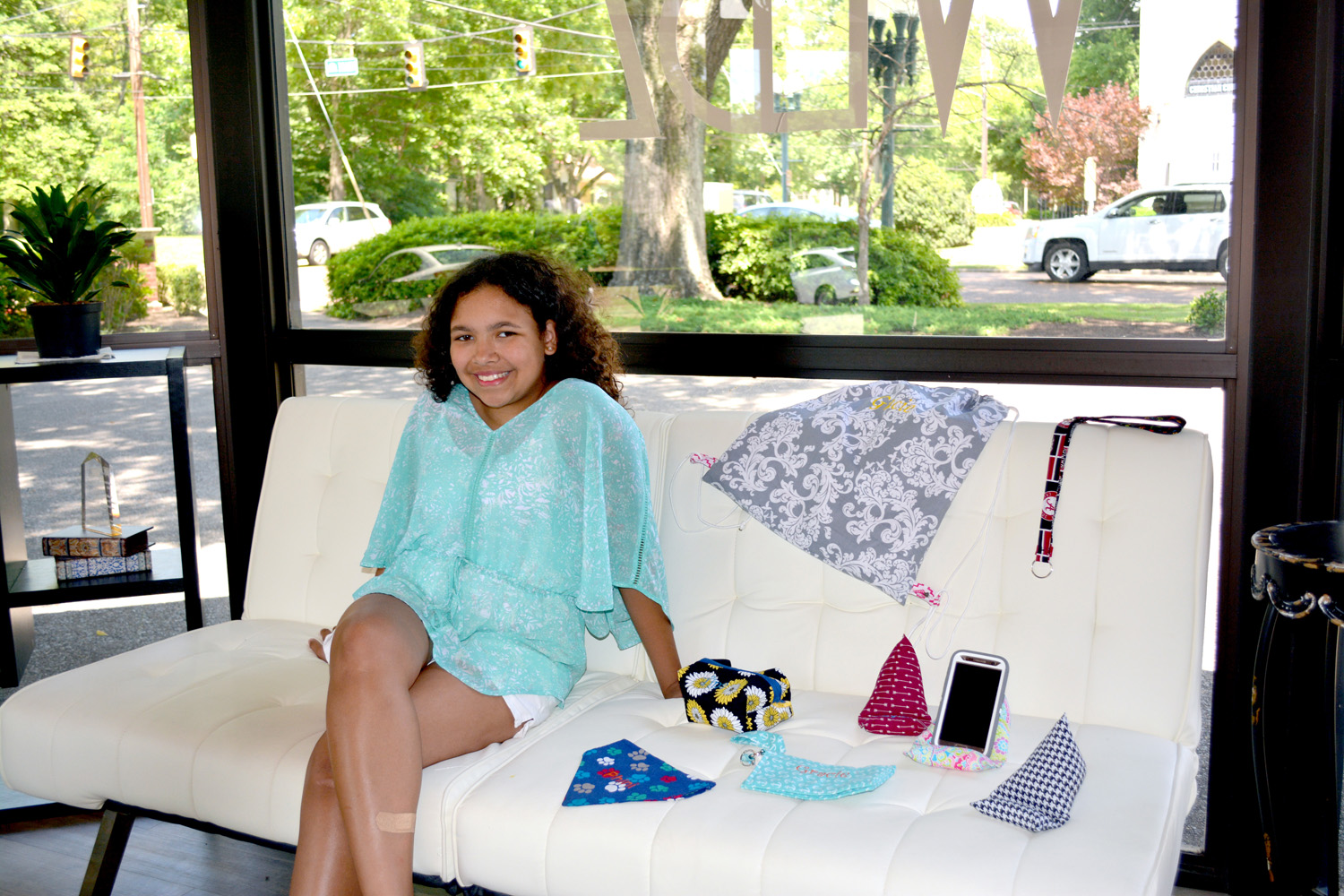 Like Tanner, many Collierville kids are expressing their creativity through good works and giving back to the community, one lemonade stand at a time. "Little Helpers," a group of local kids who have been doing various service projects for nearly seven years, have recently held a day of service for disabled veteran, Lorenzo Rhynes, who lives in our area.
The "Little Helpers" hosted a lemonade stand, raising enough cash donations to cover the cost of replacing Lorenzo's broken garage door. A bright yellow sign that read "Lemonade for a Veteran" encouraged community members to stop by the stand. The group also got their hands dirty that day, helping Lorenzo with some yard work and will continue to raise funds for more home repairs.
Collierville has always taken care of its own, but one Collierville kid has taken it upon herself to carry the sentiment even farther– halfway around the world, to be exact. Seven-year-old Lynlee Christie has grown up in her mother's shadow, watching her passion for service evolve into a nonprofit organization, Be Free Revolution, whose mission to "help others help themselves full circle" empowers those stuck in a vicious cycle of poverty. Christie grew with the organization from its humble beginnings at their kitchen table. She has since been actively involved in raising funds to help her "friends" who are fighting battles far beyond what most seven-year-olds here can imagine.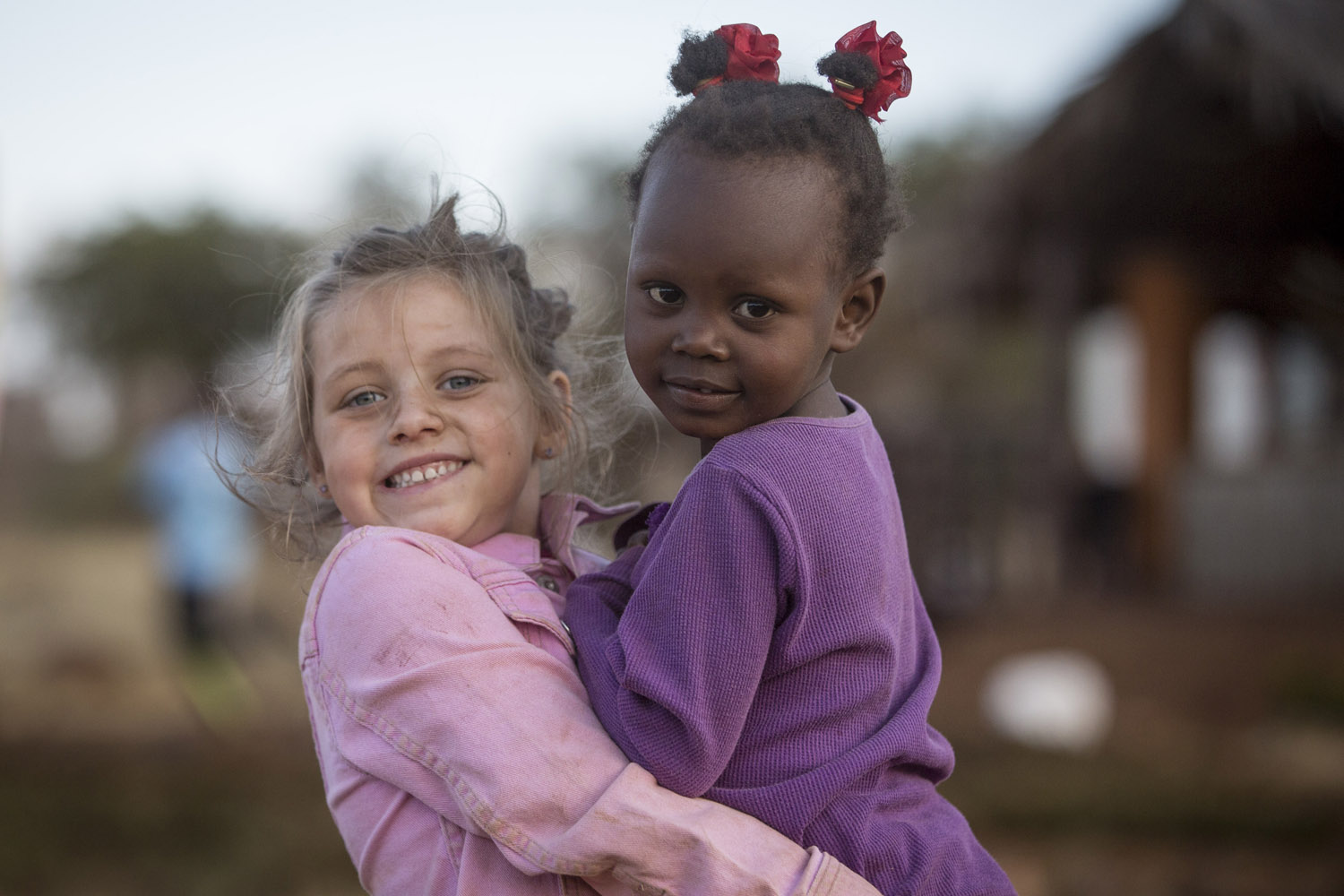 Most recently Christie organized and hosted "Kids Helping Kids," a spaghetti dinner at their East Memphis store, "The Rev," raising over two thousand dollars to send three children in Kenya to school. "We couldn't believe that they couldn't go to school so we decided to help," says Christie. "It was so cool so many people came to help and eat spaghetti. It means a lot to these kids and we love our friends in Africa so much." Christie's mother jokes that she could lead her own mission team to Kenya by age ten.
Our kids are taking lemons and making more than just lemonade – they're setting goals, giving back, and extending a helping hand far beyond their backyards with a true entrepreneurial spirit.
– Anna Bell