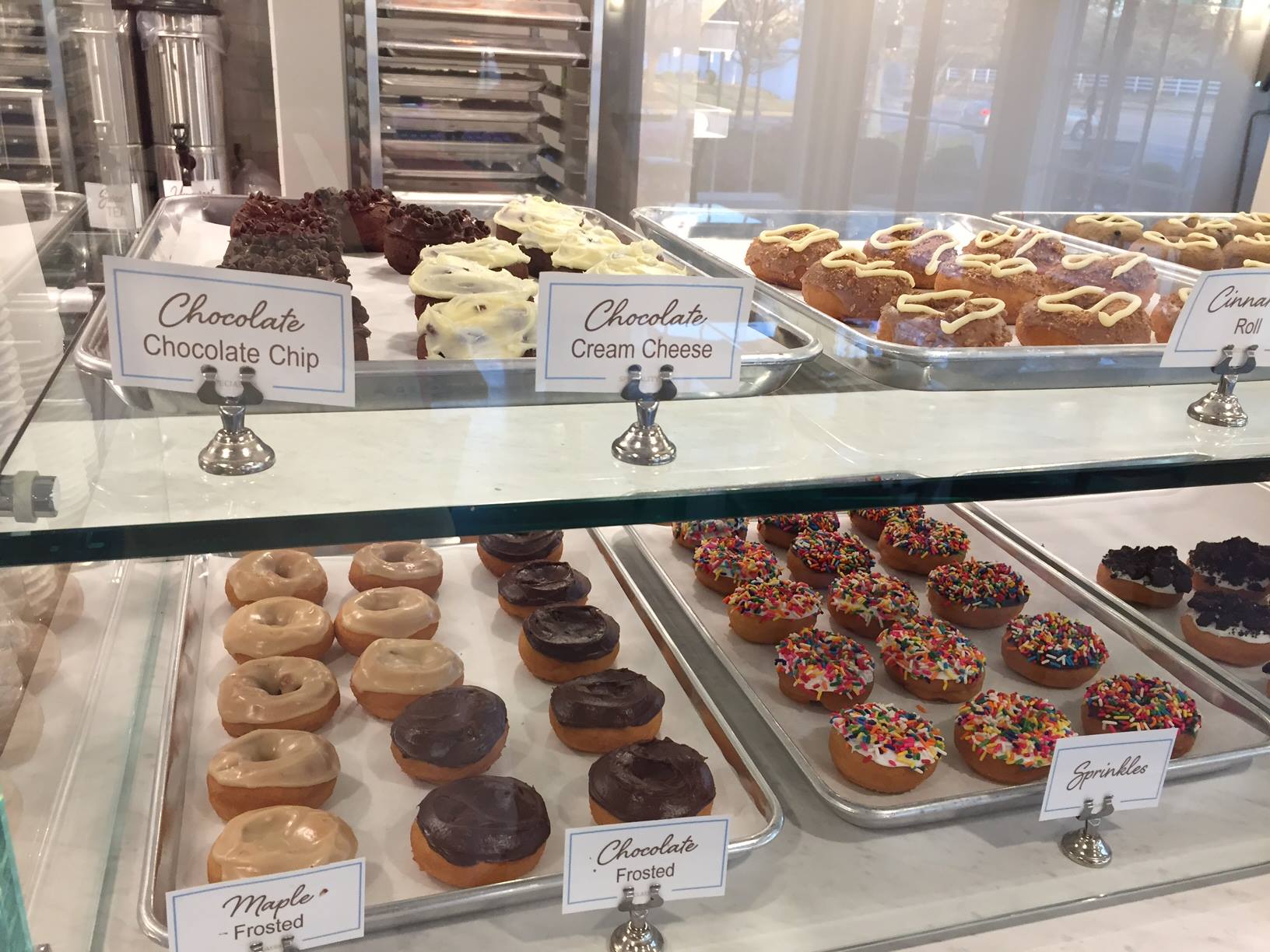 Latest Developments
John Duncan, the Town of Collierville Director of Economic Development, discussed over lunch the latest developments around Collierville. "How much space do you have?" he asked. Here's what he had to report as we took a little virtual cruise around town:
TOWN SQUARE
One of the most exciting aspects of our Historic Town Square is the new residential property popping up all around. People are interested in living in the historic district and home builders are listening! In addition to the anchor retail that has been here keeping a fresh environment, we have new options for dining and that's really exciting. 148 North is doing great; Brooks Pharm2Fork is, of course, getting lots of traffic. The Highlander Scottish Pub, owned by Al Mullen, is on track to open this summer and we're excited about the improvements being made by the Green family along Washington Street near Mensi's – they're adding landscaping, parking – it'll be a great new activity zone for restaurants and entertainment.
In fact, the little sliver of space between 148 North and the fire station is being developed into a 2-level live/ work space with three adjacent buildings welcoming retail or dining on the ground floor and professional offices above.
Construction continues on the new cabanas next to the Depot with upgraded architecture and larger restroom facilities. Leadership Collierville, with the Town's support, is working to repaint the historic trains. That has led to new paint jobs for the coal car and engine.
The new Tourism office in the Depot is working out great and provides guests with a convenient location to pickup materials or ask questions about all the amenities of our town. Ashley Carver, the new Tourism Director, wants you to know they welcome small groups in their meeting space as well.
No surprise, the Stratton House, Collierville's only bed & breakfast, is doing a tremendous reception business in their exquisite space. The Quonset hosts a steady stream of events, too, and together with facilities at the U of M, offer a great area for attracting larger groups to come visit, meet and explore. In fact, the West Tennessee Methodist Conference was just hosted by Collierville United Methodist Church and welcomed over 1,000 visitors!
The Morton Museum has been hosting movie nights and they are well attended. A real gem!
Busy downtowns hear a lot of feedback about parking issues so we've had a study completed that determined that we have plenty of spaces. The Town continues to work on ways to elevate awareness of the numerous parking options.
Around the corner, the University of Memphis is thriving and welcomes the progress being made across the parking lot. Renovations to the old high school building (the Collierville Schools headquarters) is coming along as is the new Linda Kerley Senior Center in the old gymnasium. That campus area is going to be spectacular.
HIGHWAY 72
Our new breakfast place, the Waffle Iron, is rockin'-and-rollin', providing options for the breakfast crowd. It's a positive thing that TDOT awarded us a $20 million grant to widen the highway – not just for the chicken & waffles, but also for the increasing demand for small industrial space like we have along that thoroughfare. Look for a new dog grooming and boarding spa in the area!
Slip through the Sycamore Road shortcut (it's a beautiful street!) and take a look at the high school. It's tucked away where not very many people see its progress – but, wow! The buildings are coming to life and are on track to open Tennessee's largest high school in August 2018. That's just a year from now! This is going to be tantamount to a college campus with an emphasis on STEM programming, elevated vocational content, and more. We have a great video at AccessCollierville.com so you can see the progress. 450,000 square feet, ready to house 3,000+ students and designed to expand. Exciting times!
Visitors to Hinton Park are picking up. The annual Collierville Kite Day was held there and it worked very well for this newly expanded event. (As an aside – the town's spray parks are now open at Johnson and Suggs parks – those are always popular spots during the summer.)
CARRIAGE CROSSING
I get a lot of questions about Carriage Crossing, and I am proud to say they're doing great! Right now the retail industry is tough, but Poag and their dedicated crew of professionals continue to develop innovative ways to increase traffic. In fact, to speak to the area's popularity, a brand new Fairfield Inn and Suites will soon join the Courtyard Marriott – which is steadily sold out. Dining is always very popular and we're seeing more options moving in and thriving – Frida's patio space stays packed. Hickory Tavern, Firebirds, Stix, Bonefish – all doing great. Did you know the Sunglass Hut, Dillard's, and Barnes & Noble are top performers in their regions? Mercedes is setting sales records and Sunrise Chevy has upgraded their facade. Jason Cruz is already pre-leasing spaces across the highway in the planned village retail development on Houston Levee. This area just continues to do well.
While on Houston Levee, you've gotta swing by the new Blends Donut Shop on Winchester. It has the most amazing cake donuts in the most extraordinary flavors! They serve lunch now, too. Soon Cheffie's will occupy a nearby endcap, offering fresh sandwiches, soups, etc., a welcome lunch spot for the many employees in all the nearby corporate buildings – Helena Chemical, MCR Safety, Juice PLUS and soon to be Mueller Industries, not to mention the 2400 plus employees at FedEx WTC.
HOUSTON LEVEE
Our strong residential and office growth provides daytime population to support local businesses. So I'll reiterate how proud we are about the new Orgill World Headquarters moving in this winter. Drive by and you'll see that the brickwork is almost done!
So, can I just tell you how excited I am that we're welcoming Collierville Commissary (by the folks at Germantown Commissary)? They're building a 150-seat restaurant with a beautiful patio, catering operations, and their trademark "Q". It'll be right next to Kohl's and Longhorn.
Right across the street, Regency Home Builders is moving their headquarters to a new office building being built near Lifetime Fitness. They'll be joined by the Bank of Fayette County – a welcome addition to the Farms at Bailey Station, a lifecare community which has picked up momentum recently.
Another great addition coming for those of us with aging loved ones, Hearthside is working to add another lifecare facility at Shea and Winchester that will be modeled after their Wolf River facility and will include a dementia care component as well.
"John, I think we're out of space," I said.
"But we've got to talk about CCL Label's new in-mold label printing facility – its a $25 million investment – and ChemStation's new 30,000 square foot facility where they'll blend and distribute cleaning products for the food industry. It's opening in August," he said. "John, I think we're out of space."
"No," he said. "Collierville still has plenty of space. Most of it is south of Carriage Crossing, along Houston Levee, in Schilling Farms, on our southeast side……"
At this point I stopped taking notes and enjoyed my shrimp and grits (divine!). We'll save the rest for the next issue… and the issue after that.. and the issue after that.
– John Duncan, Director of Economic Development, Town of Collierville, as shared with Amber Lombardo, Editor, TourCollierville Magazine