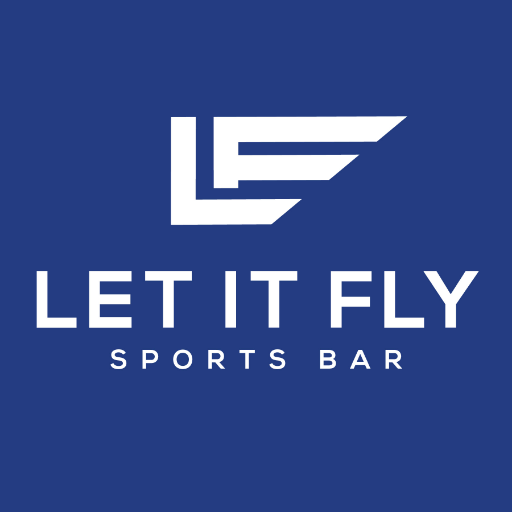 Mike Miller's Let It Fly Opens In Germantown
Mike Miller, Memphis basketball legend, opened his newest venture, a sports bar called Let It Fly, on Monday October 7th in Germantown.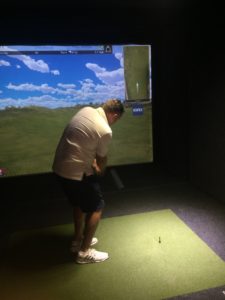 There's a miniature jumbotron with a sports ticker over the bar. There are also two virtual golf simulators, equipped with a caddie for giving instructions. The bar itself has a Let It Fly logo branded into it. One wall of the restaurant has a gigantic Memphis mural painted across it. Much as with Miller's life, this place is all about sports and all about Memphis.  
However, don't let the virtual golf and jumbotrons mislead you –– the food at Let It Fly is not just your typical sports bar fare. Barbecue pitmaster extraordinaire Melissa Cookston helped craft the delicious menu. Anything on the menu with a "MC" next to it was developed by Cookston herself, a two-time Memphis in May winner and the only female barbeque world champion. 
The menu features plenty of appetizers –– everything from fried chicken nachos to soft pretzels –– as well as salads, stuffed baked potatoes, a variety of sliders (including a vegetarian Impossible Burger option), pizza and of course, Cookston's homemade, authentic Memphis barbecue.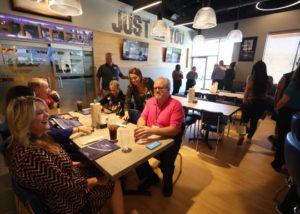 In an interview with The Daily Memphian, Miller remarked that Let It Fly has been in the works for longer than his coaching job with Memphis Tigers' basketball. "I moved back to Memphis not knowing if I was going to coach… I had [the restaurant] planned before I planned to be a coach," he said to reporters. 
Let It Fly is not Miller's first foray into the restaurant business though. He currently owns 14 BurgerFi, a South Florida burger chain, franchises and would like to bring one to Germantown in the future. He hopes that Let It Fly will also become a franchise-worthy restaurant chain. "I'll be proud if we end up having 200 of them and we can always say 'Come back and see the place where it started in Memphis'," Miller said.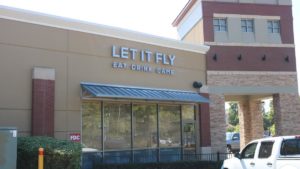 Despite his involved presence in the restaurant, Miller has not forgotten that the Memphis Tigers' team will be a high priority in the coming months. He remarked to The Daily Memphian, that although the new team has lots of hard work ahead of them, Miller hopes that when customers come to watch the Final Four at his sports bar, "[the Tigers] will be on the TVs." 
Learn more about Let It Fly by checking out their website here, and make sure to check out the restaurant soon! 
Photo Credit | Commercial Appeal & Memphis Business Journal
Story by | Regan Hewitt