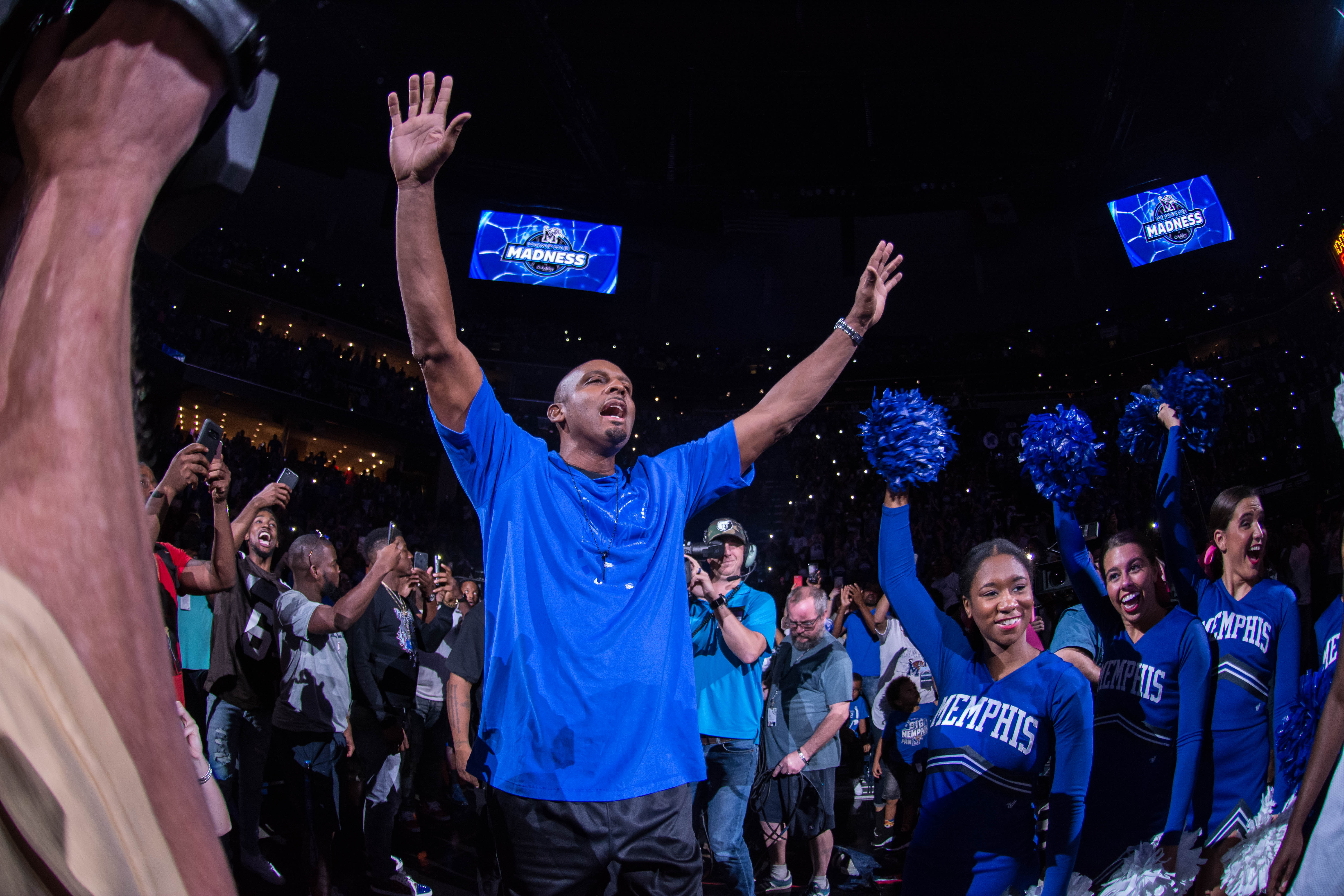 March Madness All Year Long
We live in Collierville, but that doesn't mean we aren't Memphis. And, Memphis basketball is on the map.
Our city's basketball, as most of the generations watching now know it,  really started making waves in the college basketball scene almost thirty years ago, when Larry Finch landed one of the top recruits in the nation in 1990: Anfernee "Penny" Hardaway. Flash forward to now, and the Memphis basketball scene has truly come full-circle. Penny Hardaway is back on the court, this time in the coaching chair. Joining him is a 2x NBA Champion and local legend, Mike Miller,  who played 2 stints for the Grizzlies – including a long one from 2003 to 2008. It doesn't get much more "Memphis" than that, and we should own it. The excitement generated by Hardaway's hiring last year led to a massive increase in attendance, bringing in on average 14,065 people per game, more than doubling the previous season's average of 6,225.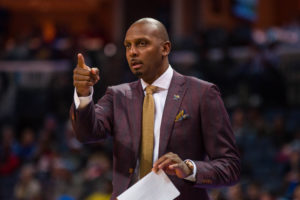 In just one short year under the perfect wing of guidance, knowledge, and skill, Hardaway has brought our Memphis Tigers to the #1 spot in recruit ranking. Not only did we land Rejean "Boogie" Ellis but, wait for it – we snagged [5-star recruits] Precious Achiuwa and the number one recruit in the nation, James Wiseman, right from under Kentucky Wildcats Coach, John Calipari. That's truly about as full-circle as it gets. As a quick side note (and one you should already know!), Calipari left Memphis in 2009, taking our top two recruits with him. Perhaps, as a former top recruit in the nation out of Memphis, Penny knew exactly what he needed to do to put Memphis on the college basketball map. 
In addition to Achiuwa and Wiseman, Hardaway landed multiple 4-star recruits: Lester Quinones, Malcolm Dandridge, DJ Jeffries, Boogie Ellis, and Damion Baugh. All of this talent coming in has had nothing but a positive effect on the talent the Tigers gained in the previous year, like Alex Lomax and Tyler Harris. "I told them before the younger guys came in to be leaders, to show the young guys how we really want to do it, and they have really handled it very well," says Coach Hardaway.
Simply saying that they have come a long way would be an understatement, and the Tigers' staff has really set the bar high as far as fans' expectations. The incoming players have noticed the meteoric rise of Memphis and the expectations that come with it. "It's a great opportunity being a part of Memphis; it's on the rise. I know it fits me best; there is so much talent here, and we are all here for a reason – to grow and make the city better," Boogie Ellis says. Hardaway and Miller did their job in bringing the team to its glorious number one position, and Miller, more than probably anyone else besides Hardaway, knows Memphis basketball from the core – Grit and Grind mixed with great recruiting. "Some of us decommitting from other places just shows the power that [Coach] Penny has as one of the greatest, and with Mike by his side, we know we are under greatness," DJ Jeffries said. 
"That's what we want. This is Memphis. You know, we don't bluff. We want all the smoke. We want everything. We want everything to be about Memphis. That's what this city wants. That's what we want. That's who we are. We don't want to shy away from anything."  – Coach Hardaway
Before ever hitting #1 in recruit ranking, their first season under Hardaway this past year had the Tigers at 22 wins and 14 losses, placing them fifth in the AAC bracket while being  predicted to finish eighth. On top of that, they also made it to the second-round of the National Invitation Tournament. Keep in mind, Hardaway had little to no time to put together the 2018 recruiting class. But it's Hardaway we are talking about, so of course, he pulled it together, representing Bluff City better than ever.
Hardaway has been around basketball his whole life, becoming known at Treadwell High School where he scored more than 3,000 career points. He went on to play for the Tigers, where he led them to the NCAA Tournaments' Elite Eight in 1992, his sophomore season, while also becoming an All-American. That summer, he received an invite to scrimmage the "Dream Team" (widely considered one of the best basketball teams of all time) before the Barcelona Olympics. In the following season ('92-'93), he had two triple-doubles for the Tigers, and only two other Memphis players have had as many as one such performance. Hardaway was drafted #3 overall in the NBA Draft, making him the most successful player to come out of the Tigers up to that point. He played from 1993 to 2008 with the Orlando Magic, Phoenix Suns, New York Knicks, and the Miami Heat, while also playing in four NBA All-Star games and earning first-team All-NBA honors after the 1994-96 seasons.   
At this point you may be thinking, so what if he played; how does that make him a good coach? Besides having the on-floor knowledge of what it is like to be in an actual game and play with teammates, Hardaway coached Lester Middle School and then East High School to three consecutive state championships (2016-18), which drastically helped when it came to recruiting because of his relationship with certain players he had already coached. "I think that with me coaching middle school, AAU and high school; with Mike having an AAU program, having kids that are in middle school and high school and Tony has been in the game forever, we identify with the kids differently," Penny said. "Our swag is different. We're not just normal coaches. We are players as well as being coaches." The players have made it a point to acknowledge one of the biggest reasons they are here, and that is the fact that they are under such talented men. "Our practices are very detailed, and we know we are learning through two great NBA players so we just have to be locked into the whole practice in order to really learn and get better," Boogie said. "Their skill set for us to learn under is a great reason behind quite a few of us being here."
Mike Miller shot off with his basketball career at the start of college, leading his team as a sophomore to the 2000 NCAA championship, while also becoming well known for his outstanding three-pointer. His jump into the NBA, similarly to Penny's, started with the Orlando Magic until he found himself with the Grizzlies. He took his time testing the waters by checking out the Minnesota Timberwolves, Washington Wizards, and Miami Heat, but couldn't quite stay away from Memphis because he again found himself with the Grizzlies. Being made offers one just can't refuse with such talent, he found himself bouncing teams twice more before becoming the Tigers assistant coach. Miller's skill was an investment in our city in itself, and rather than metaphorically speaking, Hardaway and Miller both have financially invested in our city significantly. 
In 2010, Hardaway helped revitalize the Bluff City Classic, a summer basketball league that provides a high level of competition for men and women players from the college, professional, and elite high school ranks, while also providing funding to build the University of Memphis Sports Hall of Fame. In 2011, he announced plans for a permanent $20 million multi-sports facility named FastBreak Courts Sportsplex in Cordova. As for Miller, right around the corner from us in Germantown, "Let it Fly" is a restaurant he will open this year. It isn't going to be your ordinary restaurant either, but yet a combination of a sports bar and TopGolf driving range for fun with family and friends. All that said, bleeding blue is exactly what we have in both of our coaches this season. To us, this is exactly what we needed to recruit, but looking beyond our city, we have to realize we really do have two men on our hands that are still fairly young, one a former NBA player and city trophy, and the other a 2x NBA champion and past favorite Grizzly, making it a total powerhouse for recruiting those outside of our city limits. Their faith in this city is like no other, and the Tiger's future just keeps getting brighter.
"I think everybody thought it was going to be a show when we took over, and thought it was just going to be the local kids, and we were going to have a problem recruiting around the country along with my staff. They definitely underestimated what we can do." – Coach Hardaway
Coaches Hardaway and Miller both acknowledge how driven and motivated they are, and how having the same mindset is such a huge part in motivating players to want to play under them, but there are three underlying factors that were key in landing who they landed, and those are: having previous relationships with certain players, landing the top recruit at the beginning, and being the power team that they are as coaches with fan bases. Hardaway knew Jeffries (power forward) from his first three seasons at East High School, and Wiseman (center) from his last season of high school ball, because he chose to move to Memphis to play under Penny. Although it was only one season, their relationship is extremely strong. As the top recruit, Wiseman being the first to choose Memphis really motivated other players to want to come simply to be able to play with him. What is really mind raking about it all, is the power the fan base has had when it's come to this whole recruiting process: "The visit was honestly incredible," Quinones said. "The atmosphere at the games was great, and I was overwhelmed by the fanbase. The last two visits I went on weren't like that. It felt like I took a million pictures with [Memphis] fans over the weekend, and the fans were chanting my name and stuff, it was crazy."
It was even mentioned that fans being on social media, being hyped up about the recruits, influenced all of them, because like Hardaway said, "the kids just want to be wanted." On top of it all, the coaches' dedication drove it all to being a definite. Miller had gone to see Quinones play multiple times since Memphis had started recruiting him, and the two built a close relationship. Being a well-known shooter himself, Quinones said he will learn a lot from Miller about being a knock down three-point shooter: "Coach Miller was an incredible three-point shooter in the NBA, so I know I could learn a lot from him as far as my shooting goes. He's such a smart coach, and I know if I messed up or anything I could go to the sidelines and talk to him and he'd help me improve."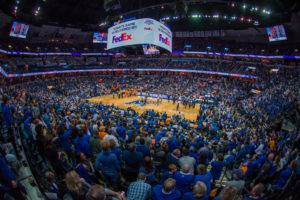 In Hardaway's eyes, Precious Achiuwa was the hardest to recruit, because he had so many players he was friends with that wanted him to stay playing with them. It took him breaking away from his comfort zone to decide to join Memphis and start a new path. "I trust Penny and Mike," Precious said. "It feels like home already and I know it is helping me prepare for the next level." Achiuwa not only has made it a point to give credit to the coaches when it came to his decision to join Memphis, but because he was the last recruit, he had the chance to see what talent had joined the team already, making it that much easier for him to make his decision.
Hardaway and Miller both resemble each other in the sense that they have always been leaders, and they're their own toughest critics, which is why they know that if they go somewhere together to recruit or practice, they'll definitely make something happen. "This is way different. I mean, way different," Penny said. "Because, when you start landing the kids that they didn't think you could get — and it just kept coming week after week or day after day — that's just major because it doesn't happen every day." Getting the team together, seeing them play and practice together for the past few months has been nothing shy of great according to Hardaway. "I have seen toughness, a commitment to stay together and a commitment to allow themselves to be taught, it's like they are all in," Penny said.
"Everybody's buying in, haven't had one rough spot yet, everyone is working hard. Everyone understands the magnitude of what's going on and it's been great seeing it from the young guys and the guys from last year."  – Coach Hardaway
The opportunity has never presented itself so eminently, Memphis. The ball is in our court, and as our team has pieced together so well, we as a city have the opportunity to come together and keep the momentum going. The time is now, to back our team and represent the city that doesn't bluff.
story  | CHRISTINE McGARRY
photos  | MATTHEW A. SMITH
Sources:
www.memphisflyer.com/HungryMemphis/archives/2019/07/23/mike-millers-let-it-fly-sports-bar-slated-to-open-july-26th
www.en.wikipedia.org/wiki/Memphis_Tigers_men27s_basketball
www.archive.commercialappeal.com/news/penny-hardaway-purchases-dulin-sports-complex-ep-610507522-324333211
www.247sports.com/college/memphis/ContentGallery/Top-five-moments-from-Penny-Hardaways-first-season-as-the-Memphis-Tigers-coach-130769858/#130769858_5 
www.247sports.com/college/memphis/Article/Penny-Hardaway-felt-underestimated-on-the-recruiting-trail-132222763