Making Magical Memories
Making Memories at the most magical place on Earth… Can you guess where we are talking about? 
Now, more than ever, is the perfect time to start planning your family vacation to Walt Disney World.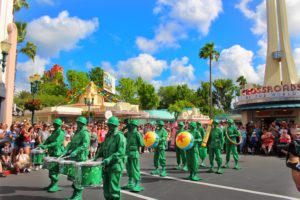 At Walt Disney World, there's more to see, do, taste, and experience than ever before! You can celebrate The Lion King in classic and new ways, party with some of your Pixar pals to add to the fun of the all-new Toy Story Land, bid farewell to IllumiNations: Reflections of Earth, and enjoy a brand-new celebration with Mickey and Minnie. 
From the New Star Wars Galaxy's Edge that opened in May, and a new land coming in August of 2019, guests will truly feel like they've stepped onto another planet as they explore the world of Batuu. There will be 2 rides, Smugglers Run and Rise of the Resistance, along with themed merchandise and dining experiences.
Another first-of-its-kind addition to Hollywood Studios will be Mickey & Minnie's Runaway Railway, the very first ride featuring Mickey and Minnie Mouse in Walt Disney World history. The full-family attraction will put riders in the middle of a zany Mickey Mouse Cartoon Short. Runaway Railway will feature original music along with stunning visuals, and will even use the original whistle from Steamboat Willie for the train whistle. The ride seeks to honor the past, while moving toward an impressive new future.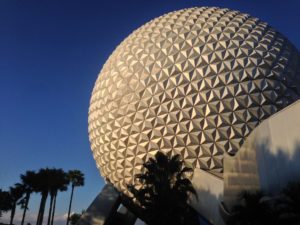 To make it even more magical, Disney has its own Disney Parks App. From listening to the songs and sounds of Disney to racing virtual rockets at Space Mountain and becoming a Disney trivia master, the Play Disney Parks mobile app connects families and friends to the theme parks with interactive experiences to enjoy. And now, at Walt Disney World, they are adding two new experiences for you to discover before your thrilling log-flume adventure on Splash Mountain in Magic Kingdom® Park and you can create personalized souvenirs as part of Kidcot Fun Stop at World Showcase in Epcot®.
Reasons for you to Visit Walt Disney World this Fall!
New Fireworks Show for Mickey's Not-So-Scary Halloween Party at the Magic Kingdom Park from Aug. 16-Nov. 1, 2019. 
Epcot International Food & Wine Festival takes place Aug. 29-Nov. 23, 2019.
Last Call for "IllumiNations: Reflections of Earth" as "Epcot Forever" Debuts Oct. 1
Disney Springs will bounce into fall with an NBA Experience with a championship-worthy grand opening Aug. 12, 2019
Star Wars: Galaxy's Edge at Disney's Hollywood Studios opens on Aug. 29, 2019
The "Disney Skyliner" is a new mode of transportation, that will float through the air around Walt Disney World this fall. It is a state-of-the-art gondola system that will conveniently connect Disney's Hollywood Studios and Epcot to four resort hotels.
Disney's Animal Kingdom Lights Up at Night As the sun sets earlier and earlier this fall, "Rivers of Light: We Are One" will come to life on Discovery River in Disney's Animal Kingdom® Theme Park.
2019 Disney Wine & Dine Half Marathon Marks 10-Year Milestone This fall's run Disney race season is a delectable celebration 10 years in the making as the 2019 Disney Wine & Dine Half Marathon Weekend takes place Oct. 31-Nov. 3, 2019.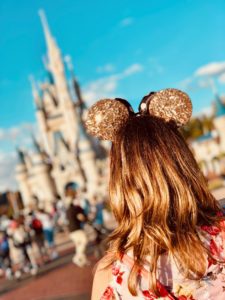 The fall season is also a great time to enjoy entertainment and shopping at Disney Springs. Colorful backdrops will make great seasonal photos for the entire family, while new fall looks will be available in shops, including Halloween costumes for kids and clothing for adults featuring their favorite Disney characters.
Many first-time visitors don't realize that Walt Disney World is so complicated until they arrive! The commercials make it look like a carefree world where everyone skips holding hands with Mickey Mouse and walking onto rides. That's not the reality. You need to plan your trip with a travel advisor that is specialized in Disney because there is a ton to know before you visit Walt Disney World. As complicated as planning might seem, the payoff is worth it.
From advice about the right hotel for your family, to the dinner reservations, to the park's new stroller restrictions, there's lots of tips and tricks that a travel agency can help you save time before, during and after your trip to the most magical place on earth!
Here's a few tips that you may want to consider:
Stay at a Disney Resort Hotel: Not only are you closer to all of the magic, but you also get some extra benefits like complimentary transportation, early FastPass+ reservation availability and extra hours at the park. There are three different resort categories  which allow guests to choose the one that works best for their family.
What are Extra Magic Hours? Those staying at a Disney resort hotel are afforded the added benefit of extra magic hours—access to the parks outside of their normal operating hours. These additional hours vary, generally starting one hour prior to the park opening or extending two hours after closing.
Make FastPass+ Reservations as Early as Possible: If you're staying at one of Disney's hotels, you can start making your FastPass reservations 60 days prior to check-in. For those staying elsewhere, reservations drop from 60 days to 30 days before your adventure. If there's a chance you may forget, set an alarm on your phone to remind you. Things like Slinky Dog Dash and Flight of Passage always go quickly.
Reserve Your Dining Experiences:  Early All dining reservations can be made 180 days out from your trip. Those special experiences that you don't want to miss—like character meals, California Grill or Be Our Guest—should always be the first priority! If you're unable to find any availability, keep trying—people will sometimes cancel reservations as their vacation gets closer.
Get a First Visit Button: At Walt Disney World, anyone's first visit is considered a celebration. Find a Cast Member nearby and ask them for a free first visit button. It's a great reminder of all the fun you had during your trip of a lifetime to the most magical place on earth.
Did you know that Travel Leaders is an Authorized Disney Vacation Planner and are Earmarked with Disney?  
The "Authorized Disney Vacation Planner" program is not entered into lightly.  We had to prove ourselves through several benchmarks, and that does not go away by simply signing the contract. We have to continue to prove that we are worthy to remain in the program by increasing our knowledge, clients, and love for everything that is Disney.  
Our travel advisors don't just read about Disney in guide books and brochures. Their knowledge comes from firsthand experience at the Disney resorts and theme parks, aboard the Disney cruise ships, and on a guided Adventures By Disney® vacation. An average travel agent can tell you the price of a Disney vacation; our travel specialists can advise on exactly what Disney resort is perfect for you and plan your vacation to the last detail!
For more information on planning your next Disney vacation, contact one of our Authorized Disney Vacation planners at Travel Leaders today at 901-853-6200 and let us start planning your family's memory-making adventure.
Travel Leaders has two locations. Our Collierville office is by appointment only and the main office is located at2765 Wolf Creek Pkwy. Suite 104, Memphis TN.