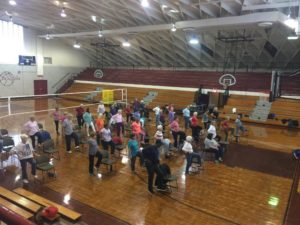 The Linda Kerley Center is kicking off the new year with a calendar full of exciting programs for Collierville seniors. Having just opened its doors to the new facility last October, the center has hit the ground running to provide an array of opportunities for our senior citizens including educational gatherings, informational speakers, exercise and health classes, and ample social interaction.
On any given weekday you can walk into the new facility and hear laughter from a bingo, bridge or other card game being played in the social gathering area, smells of a hot plate coming from the kitchen for their next Lunch 'n Learn, or loud stomps and claps from the gym where fitness classes are underway. In addition to these programs, new activities such as pickleball ( a paddle sport that combines elements of badminton, tennis, and table tennis ), dance classes, and even a billiards room will soon have seniors moving like never before!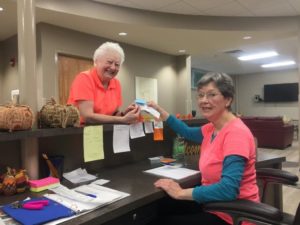 "It's been a dream and our seniors have been wanting it (new facility) for a long time," says Lisa Gaither, Recreation Program Coordinator. "We love seeing them (members) get excited about our programs."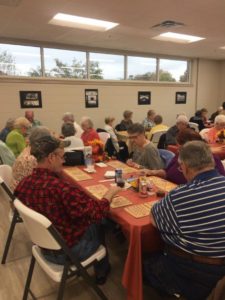 Currently the Senior Center is exclusive to seniors ages 50 and older. There is no annual membership fees, but certain programs do require a small fee to participate. Lisa is actively looking for volunteers who are willing to share their talents with the center in areas such as art: drawing/painting and line-dancing.
If you or someone you know is interested in volunteering, or donating items such as puzzles, billiards games etc. please contact Lisa Gaither: lgaither@ci.collierville.tn.us or the Linda Kerley Center at (901) 457-2769 for more information. New program information can also be located at: www.colliervilleparks.org.
Make sure to follow TourCollierville's Facebook page for updates on new activities through the year!