Love. It makes the heart do crazy things; like buying giant teddy bears and pounds of chocolate for your Valentine or plan romantic trips to surprise destinations. Love will even make you get down on one knee and promise forever to the person whom you can't imagine living life without.
I vividly remember the first time I watched Titanic. The passion between Jack and Rose awakened something magical in my preteen heart. I never really thought much of love and marriage before watching the movie. After, it consumed my thoughts and dreams. My friends and I would giggle at the thought of meeting our very own 'Jack Dawson'. It all became so sensational – the thought of having a love like Jack and Rose.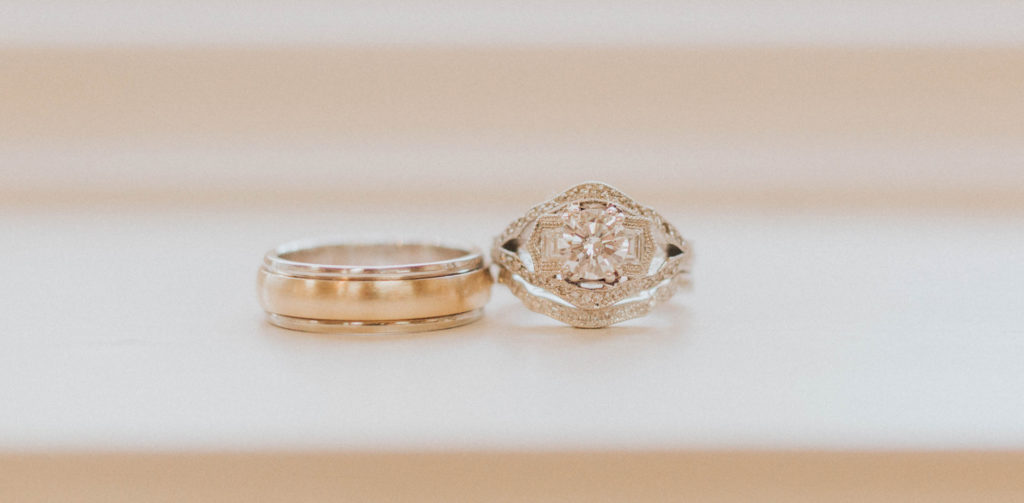 Being engaged is such a romantic time for a couple in love. You and your fiancé immerse yourselves in planning one of the most special days of your life, thinking through every detail down to the centerpieces and napkins on tables. Or perhaps you forego the intricate details and enjoy a destination wedding with your closest friends and family.
After months of preparation, the day finally arrives that many, like myself, have envisioned since their Titanic preteen daydreams. You may choose to wait until the ceremony to see your significant other for the first time or have your first look earlier in the day. You may have the wedding outdoors or inside a local church. Regardless of your style, your wedding day is one that represents you as a couple and the forever bond you are willing to share together. The wedding day is the first day of the rest of your lives together, and perhaps one of the best reasons to celebrate!
TourCollierville caught up with some local couples that have allowed us a glimpse into their love story. We wish you all many years of happiness!