When businesses seek to expand and relocate, a primary consideration is the economic development incentives that may be available.  Economic development incentives, in our world here in West Tennessee, are offered by The State of Tennessee (TNECD), Tennessee Valley Authority (TVA), Shelby County (EDGE) and The Town of Collierville Industrial Development Board (IDB).  Additionally, other agencies, such as Memphis Light Gas & Water (MLG&W) for example, also offer incentives and grants.  In the hyper competitive world of corporate expansion and relocation, the ability to offer a prospect a complete package – to include incentives, is critical.
The Town of Collierville, through its Industrial Development Board, or IDB, offers a "Payment – in – lieu – of Taxes" incentive, or PILOT.  PILOT's or tax abatements, are one of the most common forms of economic development incentives.  These incentives help reduce real (building and land) and personal (machinery, equipment, furniture) property taxes by 25% to 100%.  For the prospect, these tax savings can help with moving and relocation expenses, assist in the development of the new corporate facility, and reduce annual operating expenses.  For the Town, incentives allow us to compete on a level playing field while bringing world class organizations to our community.  
Our detailed PILOT analysis focuses on several aspects: the number of new jobs an organization is bringing to our community, the quality of these jobs (wages), the capital investments in land, and buildings and equipment the PILOT prospect will be making in Collierville.  A scoring matrix, based on these inputs, determines the number of tax abatement years for which a prospect might qualify.  Also, a cost-benefit analysis is performed to determine the short and long term financial merits of the applicant's investment, measured against the potential tax incentives.  It is at the discretion of our IDB to award, or not award, a PILOT after comprehensive analysis.  Moving forward, once a PILOT is granted, the grantee must complete yearly compliance documents that determines their adherence to the PILOT's terms and conditions.  This is a highly vetted, analyzed and compliance oriented process and program.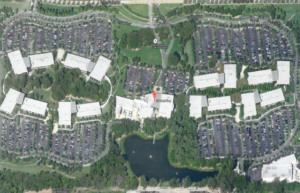 Mueller Industries is a Fortune 1000 manufacturer and marketer of piping, industrial metals, and climate control products. Recently, they announced their corporate headquarters move from the Southwind area in Memphis to Boyle's 450-acre Schilling Farms mixed-use development.  As you can imagine, a quality organization like Mueller was highly sought after by several local municipalities as well as DeSoto County in Mississippi.  There was also interest in Mueller from outside the Memphis MSA.  After almost two years of discussions, meetings, information exchanges and analysis, Mueller made the decision to relocate to Schilling Farms.  Mueller will bring over 120 professionals to our Town, with an average salary of $89,000.  Kevin Hyneman Companies will develop a 52,000 square foot headquarters building on a parcel of land just west of the Schilling Farms YMCA.  The total capital investment in Collierville is over $15,000,000.  As such, the Collierville IDB granted Mueller a 10 year PILOT.
What is the value or impact of having a world class organization and market leader like Mueller in our community, with a PILOT incentive?
The raw, undeveloped parcel of land that Mueller will develop has been vacant since the early 90's.  Boyle pays the Town $4,700 annually in property taxes. 

With a PILOT incentive in place and factored in, the Mueller development will have the following short and long term impacts on the Collierville economy:

$5,000,000 short term construction payroll  

$11,000,000 annual Mueller payroll  

$360,000 in new annual local sales tax revenue  

374 new and indirect jobs  

Annual PILOT payment to the Town of $25,000

$99,107 in estimated annual taxes after the PILOT period expires

 The overall value and prestige is having this world class organization as a new community partner!
Our other PILOT partners have tremendous impacts on our community as well.  
Over 10,000 "Business Tourists" visit the FedEx World Technology Center yearly.  It is estimated that 725 of their 2,400 employees live in Collierville.  Assuming that all of these IT professionals own a home, at a median home value of $298,941 in Collierville, FedEx WTC represents roughly $215,732,225 in residential real estate value in our Town!  Say it with me…WOW!!

Orgill will soon bring 265 professionals to Town as their move in date is slated for 12/18/17.  This represents $29,000,000 in annual payroll.  Their 92,000 sq. ft. world headquarters is a $21,000,000 capital investment in Collierville.  Orgill is one of the oldest and most prestigious companies in the region, a true market leader.

Strike King Lure's "Made in Collierville" brand is known worldwide as they continue to support and promote our Town.  MCR Safety gloves, glasses, and garments can be found in every industrial facility from Anchorage to Ann Arbor, from Los Angeles to Louisville, and beyond.  

Canadian based CCL Label now has close to 200,000 sq. ft. of high tech printing and manufacturing space on Collierville's southeast side, employing over 300 advanced manufacturing team members.
Economic development incentives play an important role in our community's overall development strategy.  Our analysis and vetting of these opportunities is taken very seriously as we work hard to remain responsible to our taxpayers. The power, prestige, and value that these partnerships bring to our Town will pay dividends for years to come.
Written By: John Duncan
Director of Economic Development