Join us for a road trip as we cruise a 300 mile radius to gather great – SPRINGTIME GETAWAYS
Fair on the Square | May 6-7, 2017
colliervillefaironthesquare1950.org
The best place to start is right here at home, at the Fair on the Square, a community fixture since 1976 when it began as a part of the nation's Bicentennial Celebration. Traditionally held the first weekend in May, the Fair raises funds for its host organization, the Twentieth Century Club, to sponsor carefully selected projects through community grants.
The Fair offers a wide variety of arts and crafts vendors including needle and wood crafts, sculptures, baskets, pottery, ceramics, paintings, original jewelry, garden items, clothing and floral designs. Live entertainment performs from the train depot platform and includes bands, dancing groups, martial arts performances and more. Kids will enjoy games, face painting, rock climbing, a petting zoo, and a mechanical bull. Of course, as with all great fairs – scores of food trucks come to satisfy your every fair food fantasy!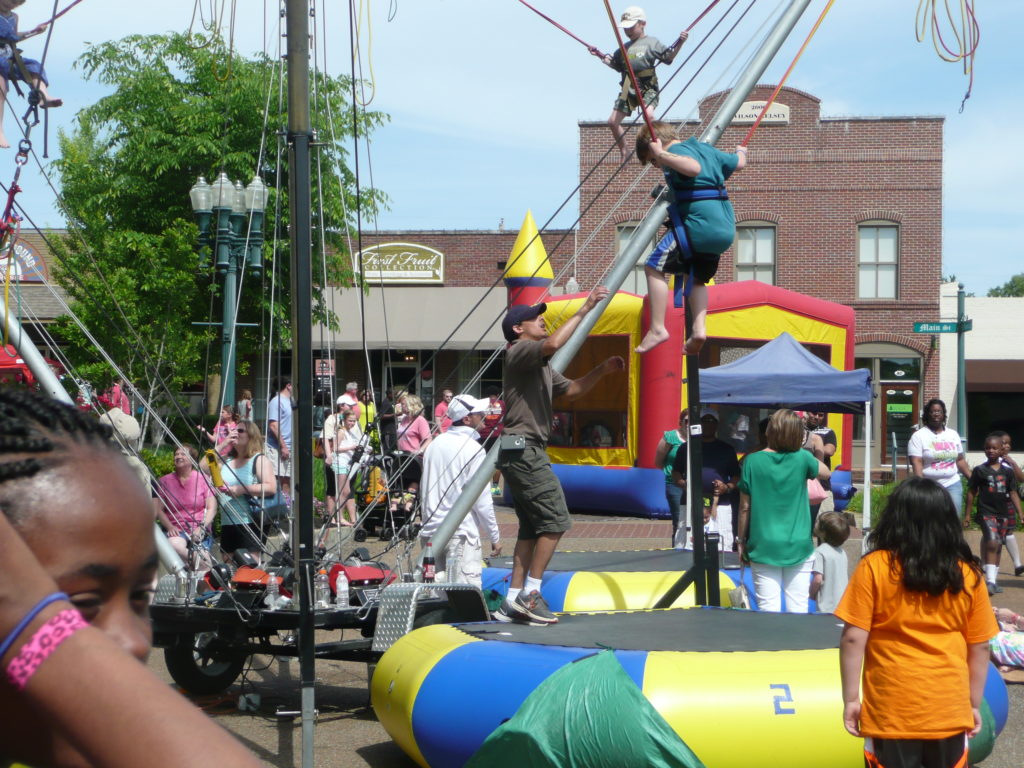 TENNESSE
Tennessee Department of
Tourist Development
tnvacation.com • 800-462-8366
Memphis
memphistravel.com • 30 miles
USA Today named Elvis' Graceland it's #1 of 10 Best Musical Attractions, with Sun Studio ranking 2nd and the Stax Museum at 5th. Don't miss a walk on Beale Street with stops at the Museum of Rock 'n' Roll and the renowned National Civil Rights Museum.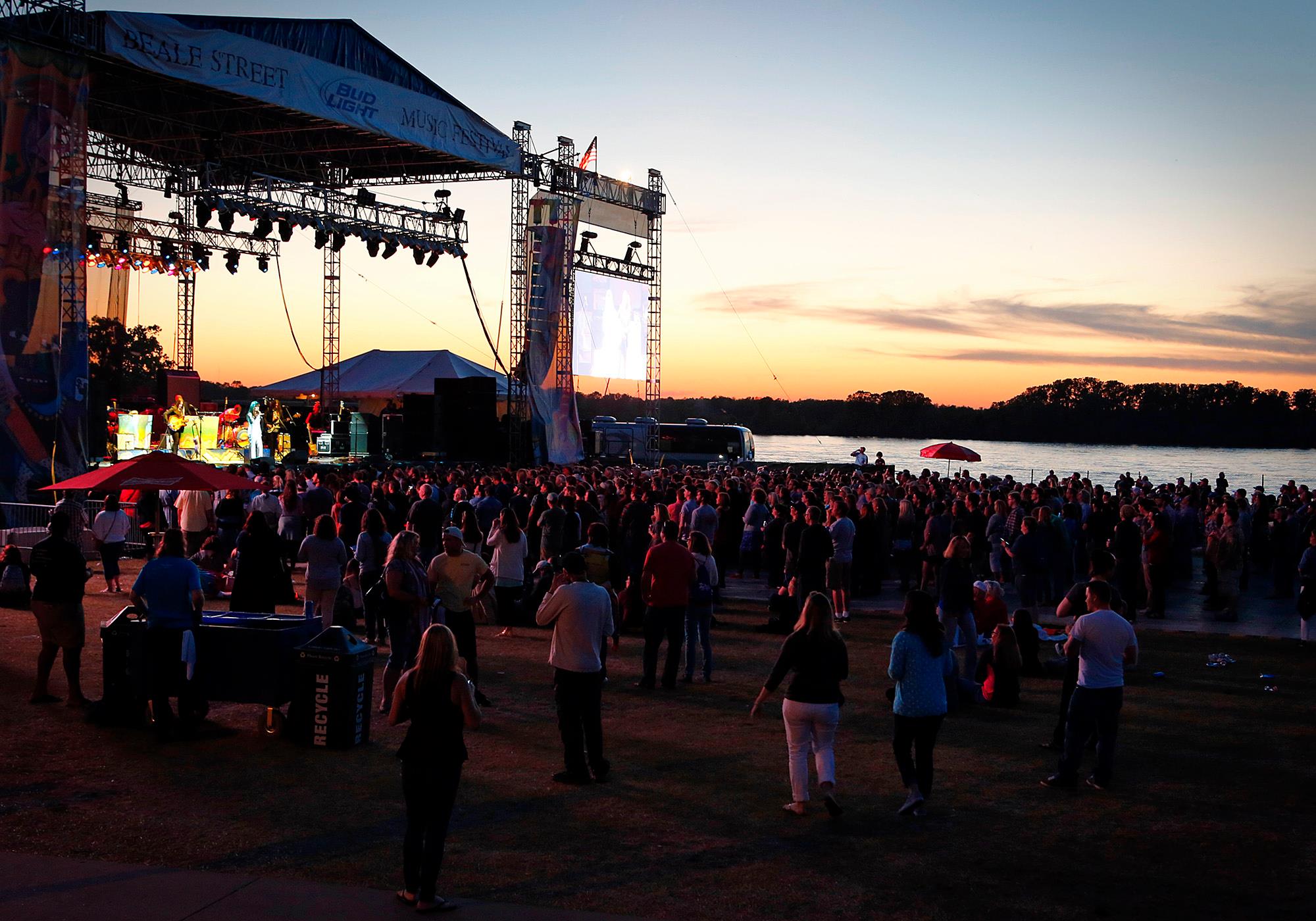 Spring festivals include:
Memphis Brewfest | April 15
Southern Hotwing Festival | April 22
Rajun Cajun Crawfish Festival | April 23
Memphis in May (pictured):
Beale Street Music Festival | May 5-7
International Salute to Columbia | May 8-14
World Championship Barbecue Cooking Contest | May 17-20
901Fest | May 27
Great American River Run | May 28
Greek Festival | May 12-13
Acoustic Guitar Festival | June 9-11
Nashville
visitmusiccity.com • 203 miles
First timers to the Music City shouldn't miss the Country Music Hall of Fame and Museum, the Parthenon at Centennial Park, the Grand Ole Opry and Ryman Auditorium. Lower Broadway hosts a community of honky tonks offering live music all day and night with no cover charge, comprising a fair share of the city's 150 live music venues.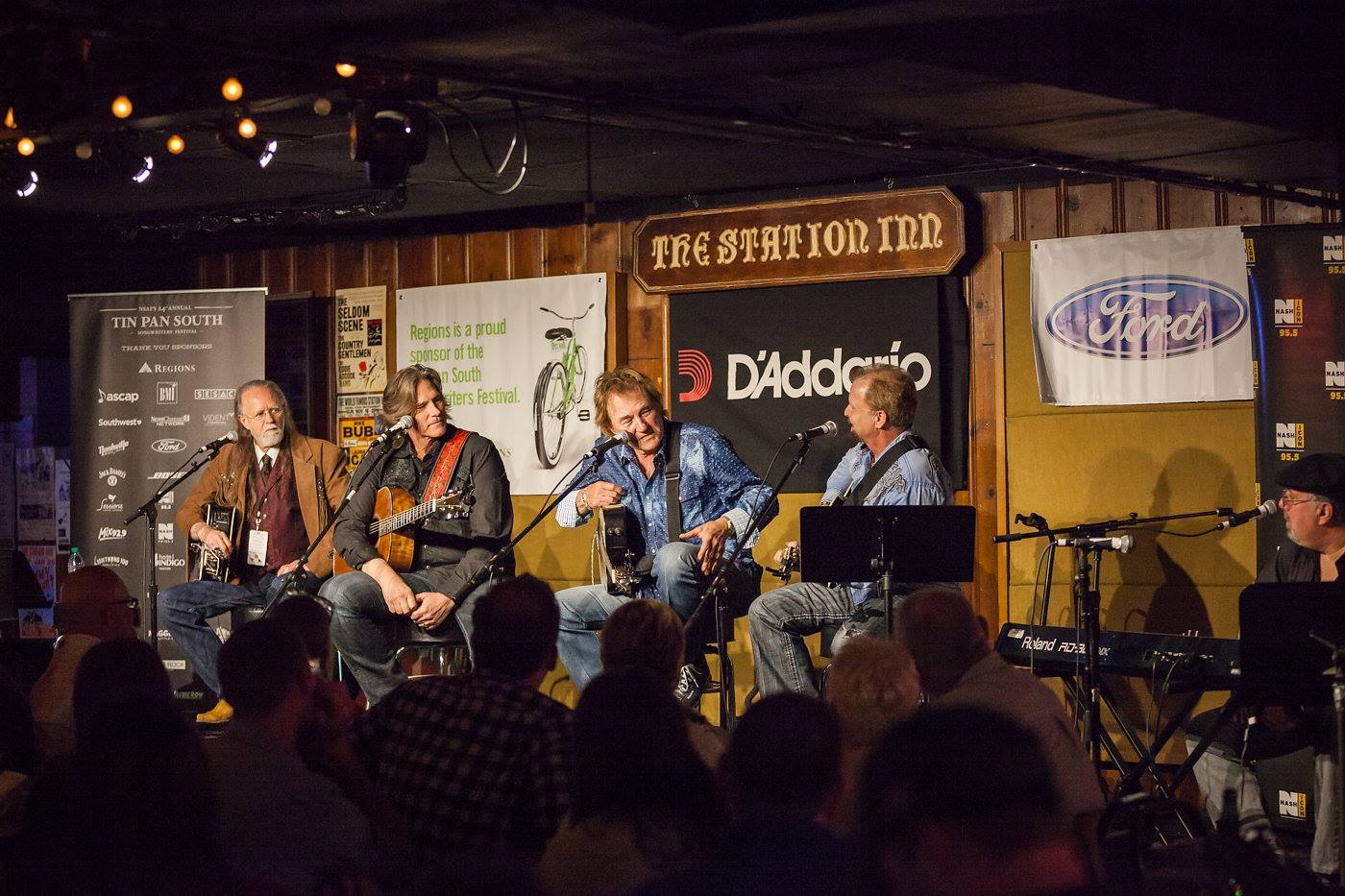 Spring is clearly the best time to visit:
Nashville Fashion Week | April 4-8
Tin Pan South Songwriters Festival (pictured) | March 28 – April 1
Cherry Blossom Festival | April 8
Nashville Film Festival | April 20-29
Rites of Spring | April 21-22
St. Jude Rock 'N' Roll Marathon | April 27-29
Music City Jazz Festival | May 25-27
MISSISSIPPI
Visit Mississippi
visitmississippi.org • 866-SEE-MISS
Oxford
visitoxfordms.com • 60 miles
The "Cultural Mecca of the South," Oxford is home to the University of Mississippi with all of its SEC Sports, one of the most renowned historic town squares in the country, and Rowan Oak (home of William Faulkner).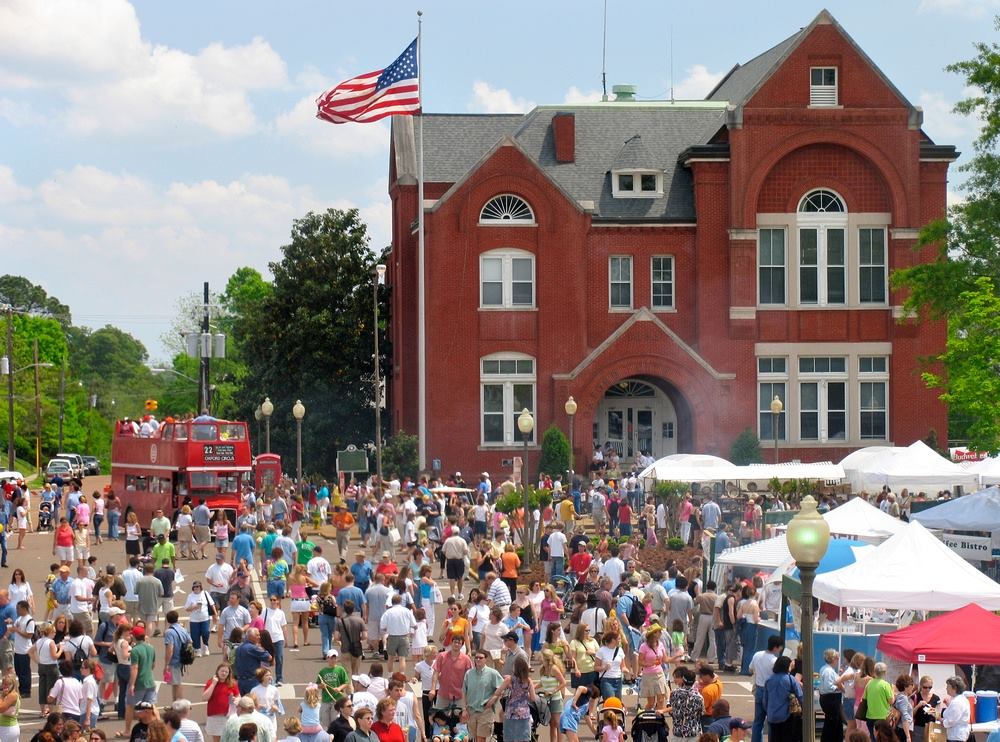 Spring events include:
Oxford Conference for the Book | March 29-31
Double Decker Festival (pictured) | April 28-29
World Championship Old-Time Piano Playing Contest | May 25-28
Mississippi Delta
visitthedelta.com • 203 miles
Put the top down, pull your hair back and head south on the famous Highway 61. The Mississippi Blues Trail is a great way to see the highlights of the roots of this down-home music genre. Let the dust curl behind you as you drive into Hopson Plantation (Clarksdale), home to Hopson's Commissary (a lively joint with live blues and brews), the Shack Up Inn and the Juke Joint Chapel Bar (pictured). Ground Zero Blues Club, co-owned by Morgan Freeman and local mayor, Bill Luckett, is also a Clarksdale must-see. Head over to Cleveland (named Smithsonian's #2 Small Town to Visit in 2013) to browse through the Grammy Museum or take in a night of casino action at one of Tunica's many gaming venues. While there, stop in the Gateway to the Blues Museum and Visitor Center, an 1895 train depot turned hot spot of delta travel information.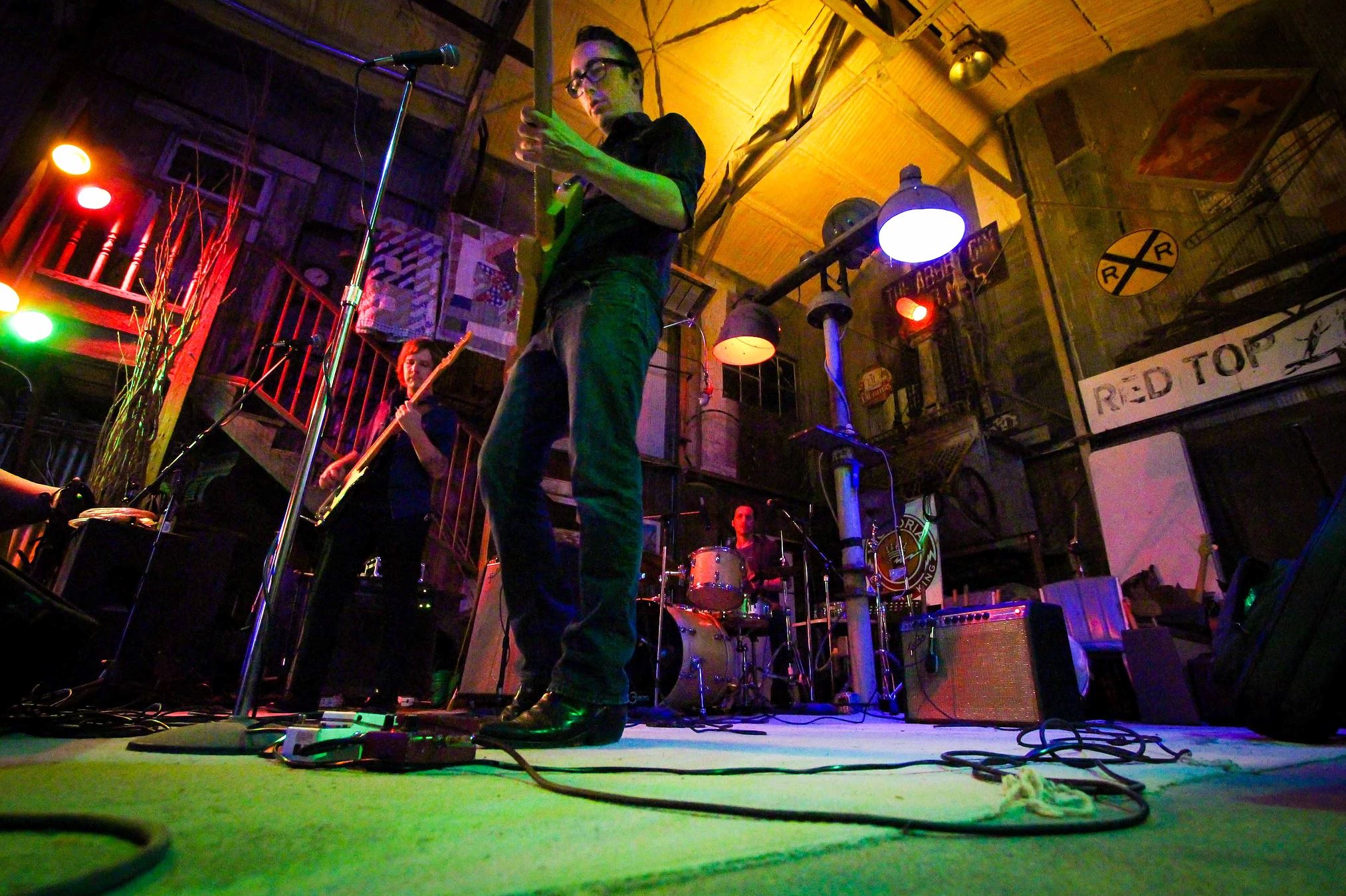 Don't miss:
Juke Joint Festival | April 20-23
Mississippi Dragon Boat Festival | April 27-29
Leland Crawfish Festival and Brews | May 13
Deep Delta Blues Heritage Festival | May 7
ARKANSAS
Arkansas Department of Parks & Tourism
arkansas.com • 501-682-7777
Little Rock
littlerock.com • 166 miles
Kids will enjoy more than 90 exhibits at the Museum of Discovery or splashing around in the fountains at Peabody Park. The River Rail Trolley offers an easy tour of downtown for the entire family. Heifer Village (pictured) offers an experience determined to end world hunger while Central High School speaks to struggles during the Civil Rights Movement. Little Rock was ranked #1 "America's 10 Great Places to Live" by Kiplinger's in 2013 and one of five "Secret Foodie Cities" by Forbes Travel.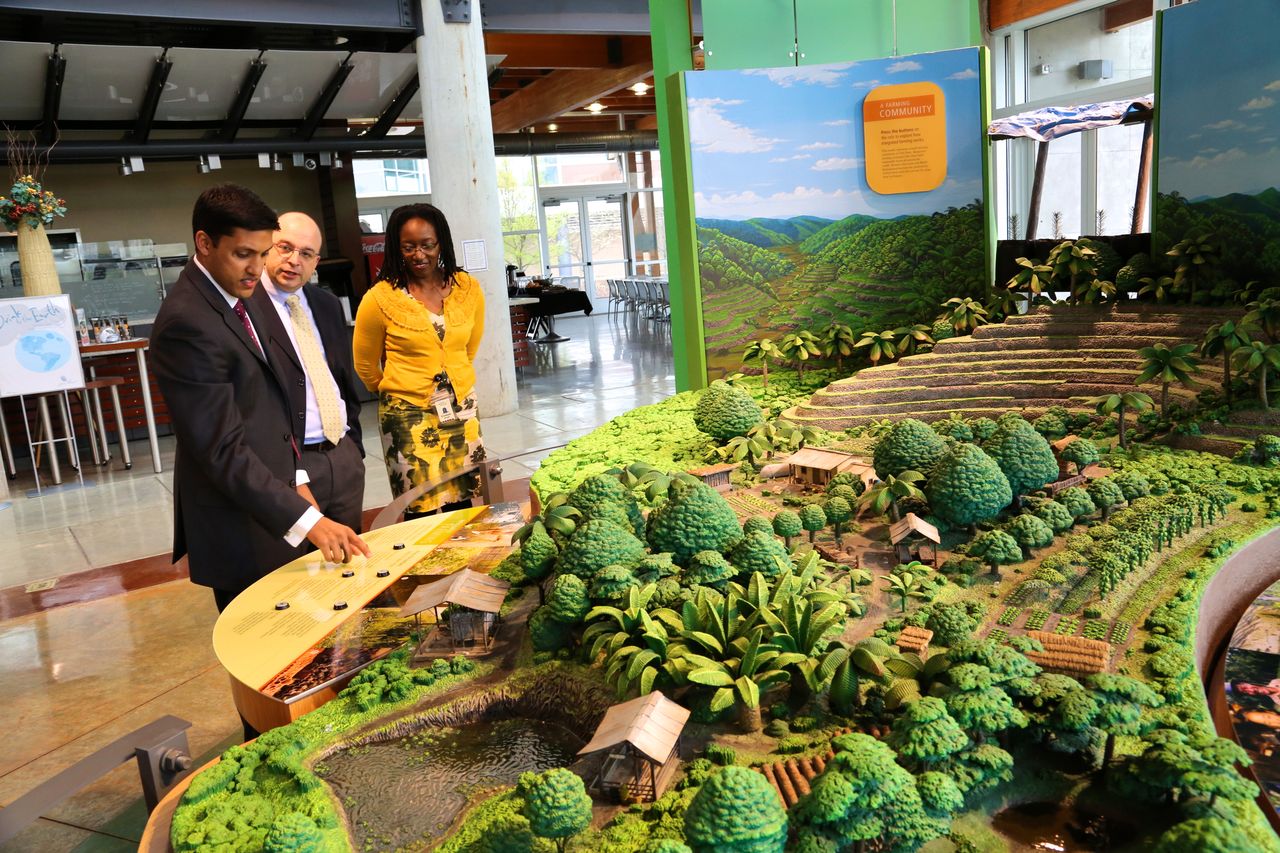 Head over the river for:
St. Patrick's Day Parade | March 11
Springfest | April 1
Jewish Food & Culture Festival | April 30
Mountains of Arkansas
Ozark Mountains • 295 miles
The Ozarks are actually comprised of three separate and distinct plateaus: the Boston, Springfield and Salem Plateaus. Hardwood forests dot the range, comprised of sandstone and shale in some spots and chert and limestone in others.
There is plenty of wild country to explore: the Ozark National Forest spans 1.2 million acres. But the highlight of this area for many will be the charming mountain towns, where you'll find everything from antique shops to impromptu folk music gatherings in local squares.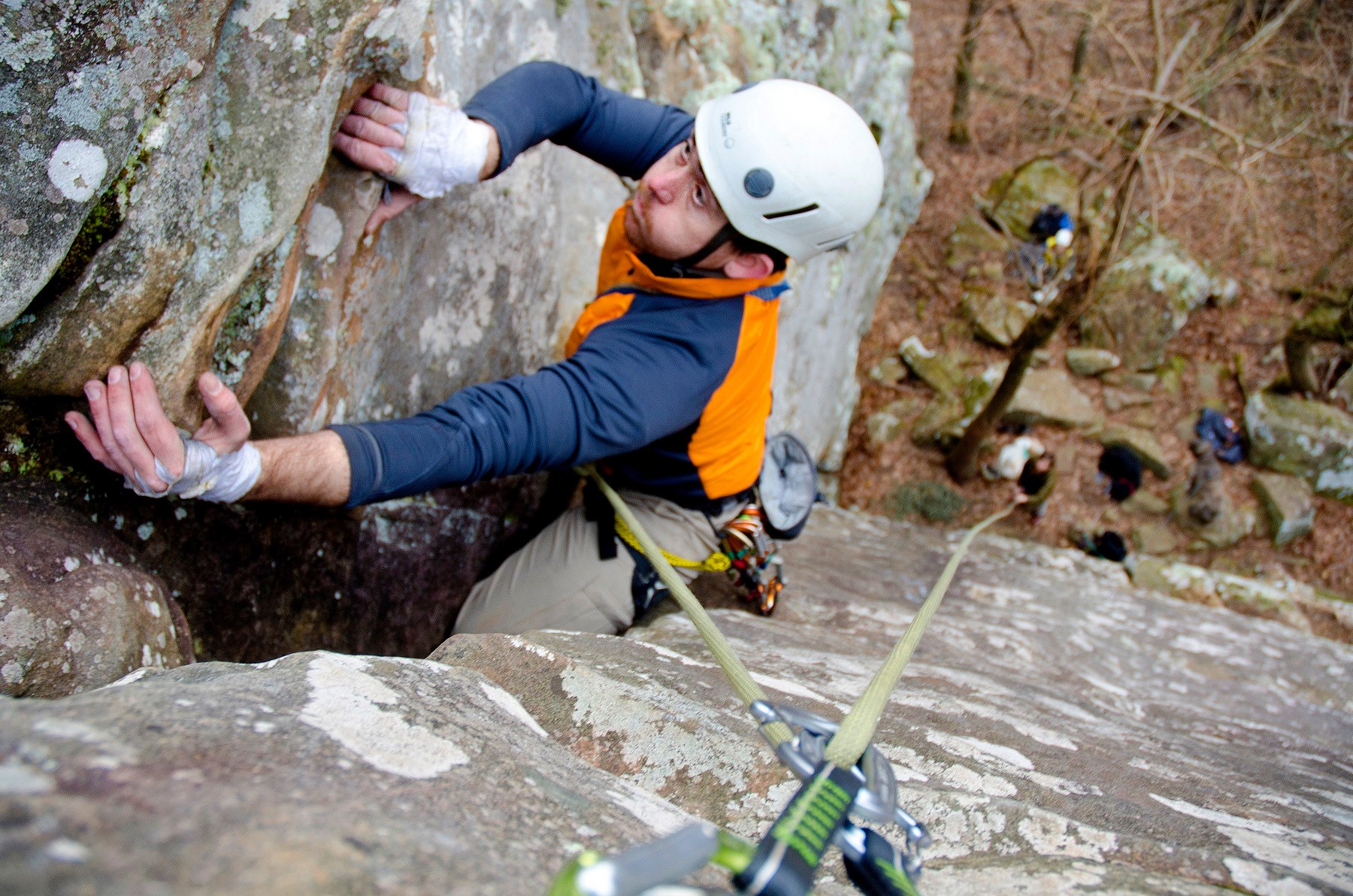 Ouachita Mountains • 315 miles
The Ouachita Mountains are unique in that they run east to west, rather than the north to south direction of the Appalachian and Rocky Mountains. The sandstone and shale slopes harbor two types of forest: hardwood on the northern slopes and pine and oak on the drier south-facing slopes. Much of the range is contained within the Ouachita National Forest, a 1.8 million-acre outdoor playground.