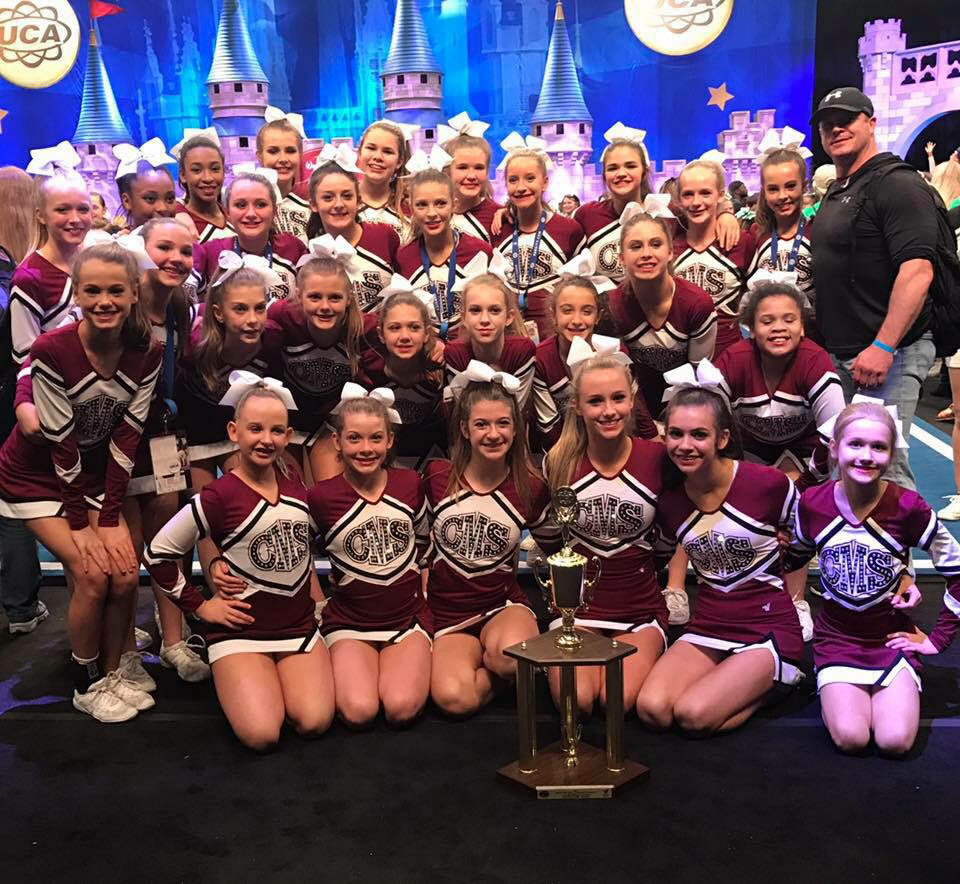 V-I-C-T-O-R-Y!
C'ville Middle School Cheer Squad: "One Dream, One Team"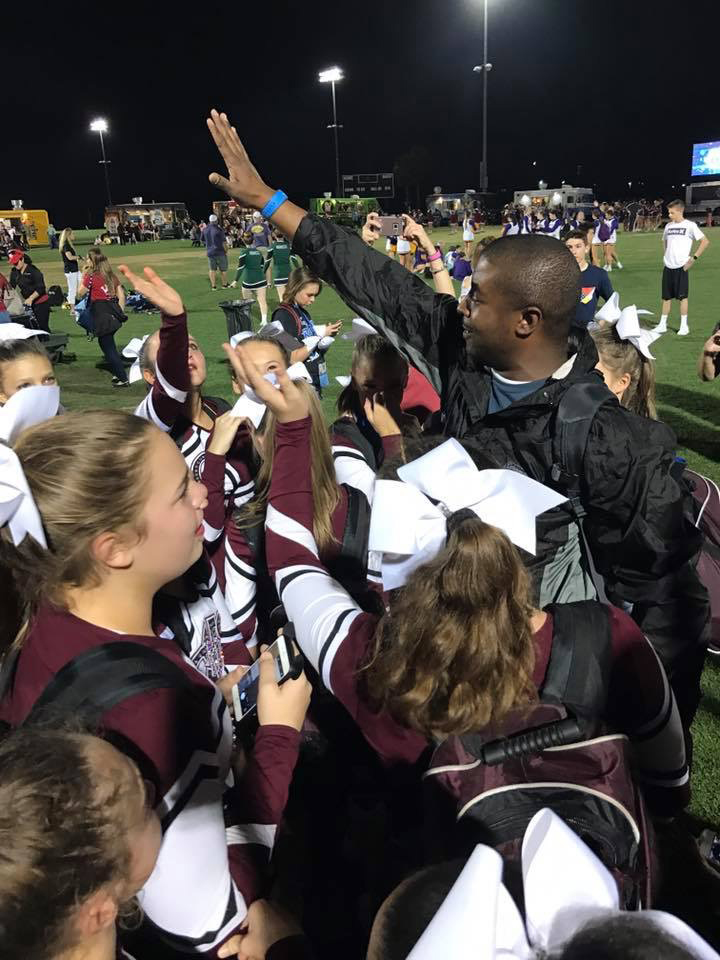 The Collierville Middle School competitive cheer squad competed their way through many obstacles to place 3rd in the UCA's World Cheerleading Competition held at ESPN's Wide World of Sorts Complex in Orlando, FL this past February. The CMS Squad began their journey to Worlds last fall, competing in Regionals in October. The team had to forgo traveling for State competition due to their numerous injuries. Booster President, Mary Dabney Zayed, explained how at one time, 6 of the 28 girls had something "cracked, broken or in a boot"! The squad took time to heal and prepare for UCA Nationals on February 11th of this year. Fourteen teams competed and the CMS girls took 5th overall.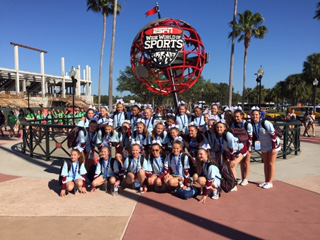 The following day the girls and their sponsors, Lindsay Talarico and Claudia Guthrie, along with head coach, Chad Odle, anxiously awaited the moment they had been preparing for since qualifying in 2016. After dealing with a string of injuries and illnesses, the team, who sounds more like family, came together to achieve their dream. "It was a flawless performance," said Zayed. " The mats were magical… it was like they were holding them all up." They made friends with teams from all over the world – chanting and encouraging one another, even though they spoke other languages!
Six of the seven, eighth grade girls cheered all three years of Middle School. "It was a really special, bittersweet moment for the girls and the sponsors. The girls worked really hard," said Zayed. Principal Roger Jones and his wife traveled with the team in support of the girls. "The school and parent support, and great group of girls who support one another, has made everything so great. We're 'one dream, one team.'"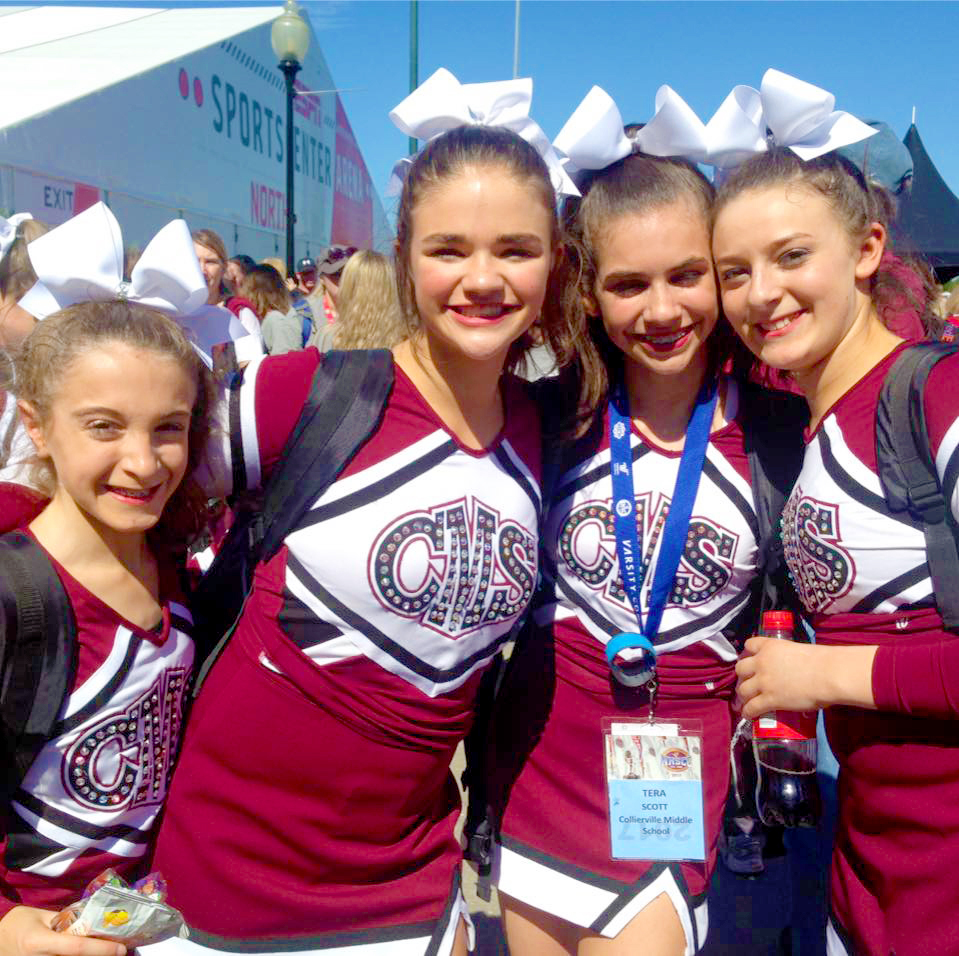 TourCollierville congratulates the Middle School cheer squad on their achievements at both Nationals and Worlds, and for being shining ambassadors of our great city!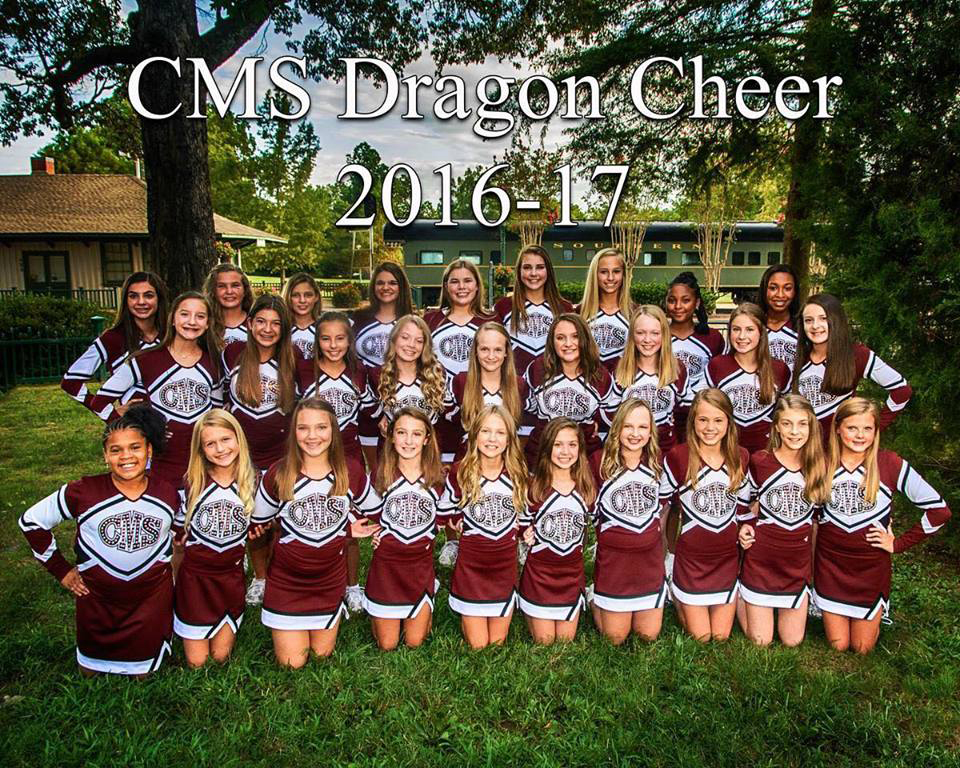 8th grade: Alyssa Cothem • Lily Reed • Lily Saddler Tera Scott • Abby Shelton • Savanna Walden • Olivia Zayed
7th grade: Morgan Anthony • Madeline Burton • Taylor Carter • Lindsay Cox • Kaylee Gould • Olivia Gardner • Serenity Henson • Nicole King • Madeline Matheny • Olivia Yarborough
6th grade: Mattie Grace Atkinson • Brooke Jackson • Alyssa Loden • Haylie Smith • McKenzie Siegfried • Melody Smith • Mya Taylor • Hannah Thomas • Ava Walden • Kailyn Williamson • Megan Wooldridge
Coach: Chad Odle
Sponsors: Claudia Guthrie • Lindsay Talarico