Home Tour Presented By Designer Wholesale
A few years ago, the Baders made the decision to retire in Collierville. Terri Bader grew up in Frayser and she knew it was time to live near family again. In 2017, the couple bought a Collierville home that had a floor plan they loved, but from the outset, they knew the kitchen would need to be redone.
"It wasn't very functional," said Bader. Originally, the kitchen had a v-shaped island with a tiered countertop that reduced usable counter space, two stacked ovens set right next to the fridge and a lack of lighting. 
After three years of looking at design options online, she was ready to start construction and had already spent about a year interviewing contractors. "Designer Wholesale really stood out to me because they had design services. Even though I mostly knew what I wanted, I knew they'd be able to help me when I needed it," said Bader.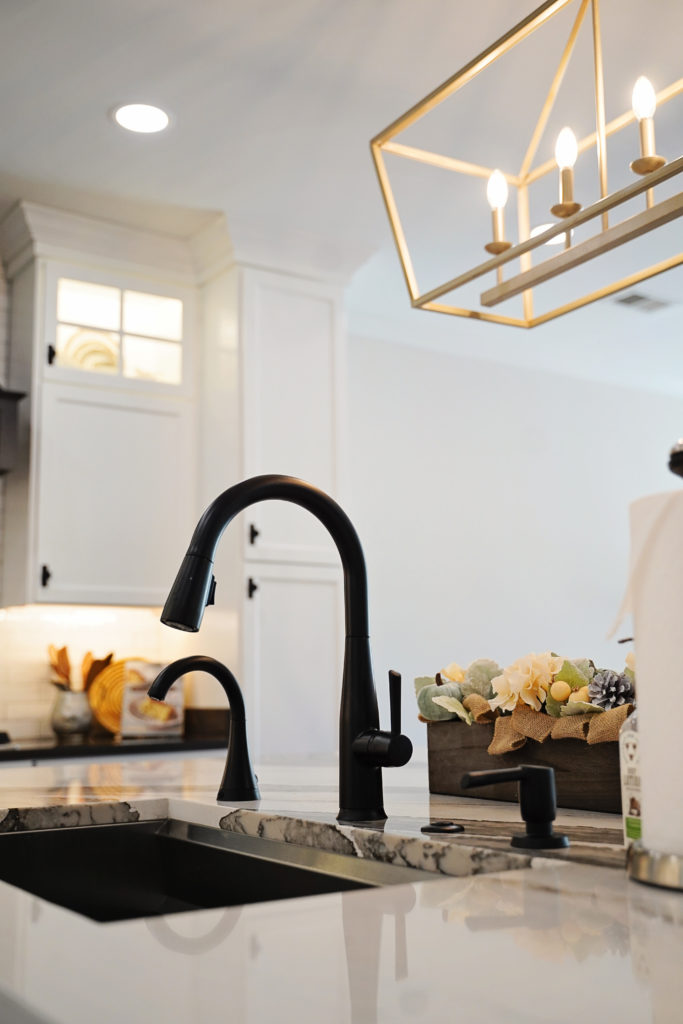 When they were supposed to begin the renovation in March 2020, COVID-19 struck. "I take care of my elderly parents, so I was nervous about having contact with anyone else," said Bader. "Also, it's difficult to renovate your kitchen when all the restaurants are closed!" 
By May 2020, Bader had adjusted to the "new normal" and gave the go-ahead to start work on her kitchen. They finished the project within three months, giving the home a brand new feel. In addition to remodeling the entire kitchen, Bader also had the hardwood floors refinished, a fireplace in the adjoining living room painted and the walkway from the garage to the kitchen paneled. "It was a total gut of this space," said Bader. 
The kitchen island is the centerpiece of the renovation, and its countertop was chosen first. Bader attributes the bold choice to her sister-in-law. "I was overwhelmed with choices, both that I had seen online and in the showroom, and she insisted that this was the one. I was initially looking for something simpler, but now I can't imagine anything else," said Bader.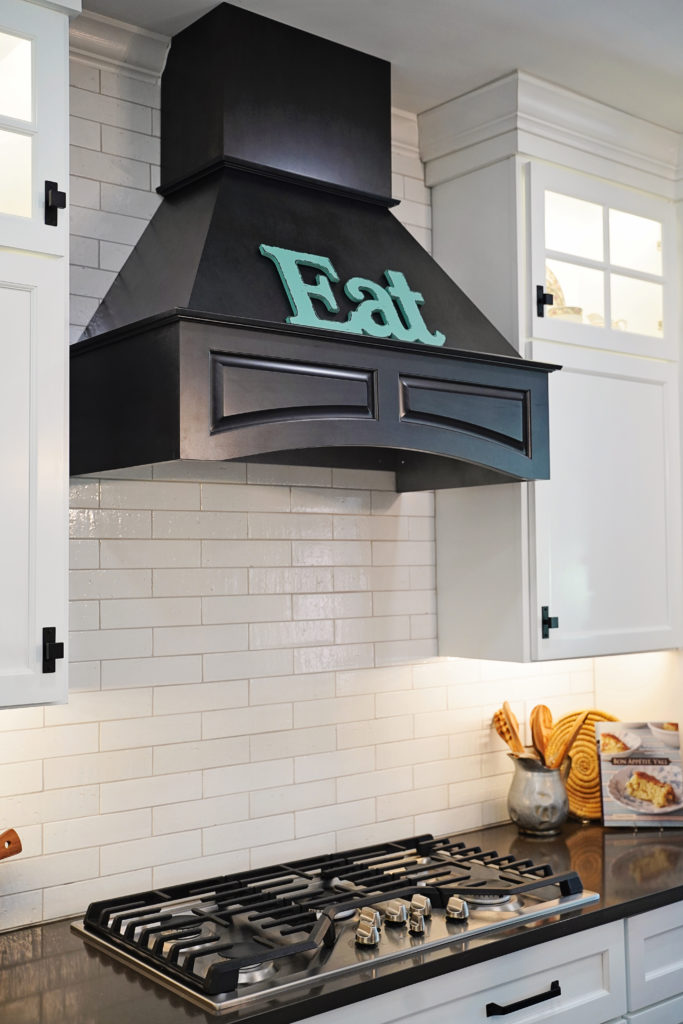 Since the island was designed with an alcove to tuck chairs into, no counter space was lost in the design process. This makes the island the perfect place to sit for a casual meal or to lay out a buffet for friends and family to gather around. "[Designer Wholesale] guided me on the size for the island, so that it fits perfectly in the kitchen," said Bader. 
Once the island's countertop was chosen, the rest of the kitchen fell into place. The design team suggested the black countertops to compliment the island, replaced the original bottom cabinets with drawers and helped Bader settle on the perfect shade of white paint for her cabinets, custom-made by Justin Herter's team. These cabinets feature adjustable shelving, fixing one of Bader's biggest complaints about her original kitchen. 
The double tall end cabinets are also equipped with roll-out "shelves" which are easier to store items in. "At first, I had planned to put my ovens at the end of the kitchen near the living room. Instead, [Designer Wholesale] recommended placing the ovens at an angle in the center of my kitchen, and building these tall cabinets on each side of my kitchen to define the space," Bader said. One of her new ovens features French doors while the other is an innovative microwave that doubles as an oven when needed.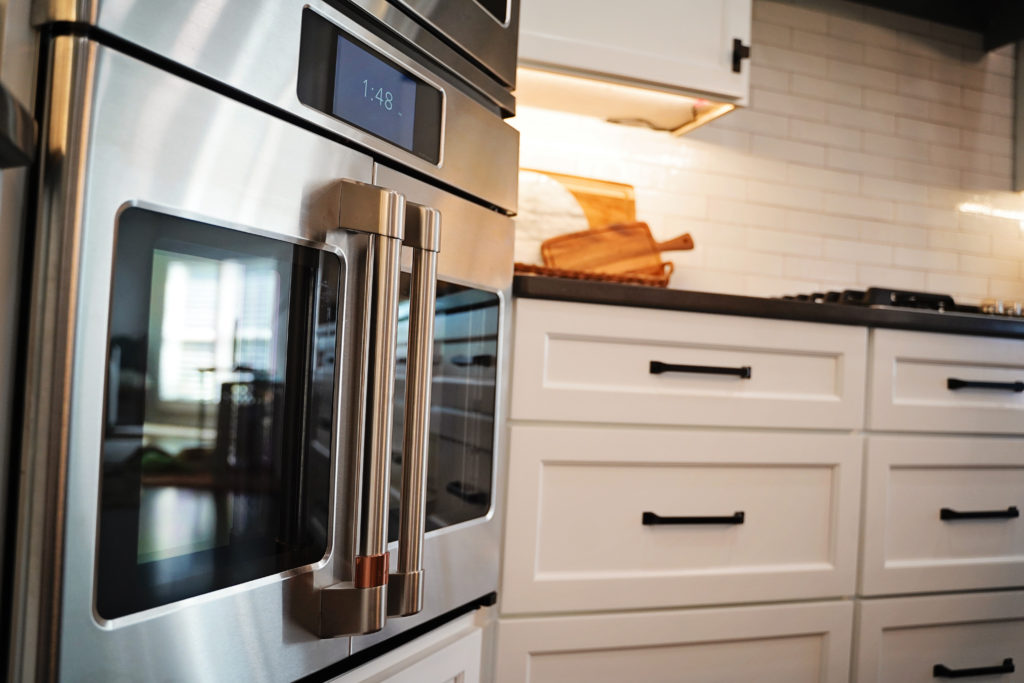 Bader uses her newly renovated kitchen to show off items of sentimental value. Her mother-in-law's china dishes are displayed in the top cabinets with special backlighting to make them stand out. On her counter, her mother's sweet tea pitcher and her father's coffee pot — both stained inside from how often they were used — have pride of place, as a reminder that well-designed kitchens are exactly what families need to feel at home.
story | Regan Hewitt
photos | Cindy B. Thymius Photography