Realtor Tips: Holiday Decor
If you are selling your home this holiday season, you will be faced with this major question: "Should I decorate or not?" Making the assumption that your home is already staged and is ready to be shown, all we are talking about is adding holiday specific decorations. If you asked most real estate professionals, I think they would urge you not to decorate while your home is on the market – but where is the fun in that? 
Let's also assume that during the month of December, you usually find yourself channeling your inner Clark Griswald and therefore, not decorating is not an option. Before you start pulling those decorations out of the attic, here are a few pointers that will help you create an appropriately festive home for the market.
Curb appeal is always important when selling your home. Holiday decorations are a fantastic way to spruce up the exterior of your home and add some color. Wreaths, lighted shrubs and garland on railings will certainly add curb appeal and welcome your potential buyers. Just a reminder that tons of blinking colored lights with a giant blowup Santa Claus is not exactly the right direction. If this thought entered your mind, tell Clark to get back in the attic!
Inside, you want to make sure you choose appropriately sized decorations. Ask yourself if the decor helps to showcase the best features in a room, or if it distracts from them. You want to showcase your home's architectural features. 
"Remember: moderation is the key. Less is always more when you are staging your home for potential buyers, even when decorating for the holidays!" – Allen Green
For example, wrapping a tasteful garland can draw attention to a beautiful curved staircase, while hanging stockings or a strand of lights can showcase your fireplace. Just be mindful not to cover up any valuable structural details such as beautiful wood floors or crown molding. 
You also want to coordinate with the colors of the room. While this is easier said than done, you want each room to be as appealing as possible to a prospective buyer. So, if your favorite holiday decorations clash with your paint color or upholstery, think twice about using them. 
Be careful that none of your holiday decorations block any of the natural light coming from windows and doors. Try placing your decorations away from windows into an unobtrusive corner, if possible. 
This also probably goes without saying but any decorations – either indoor or outdoor – with moving parts, loud noises and festive music will be a distraction for any potential buyer. These belong in the attic with Clark and the blowup Santa Claus!
Remember: moderation is the key. Less is always more when you are staging your home for potential buyers, even when decorating for the holidays! Hopefully, these tips and tricks will allow your holiday decor to be the cherry on top of your beautiful home when you're selling. Wishing you a happy and healthy holiday season!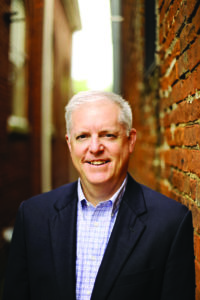 Allen Green
John Green & Company Realtors
opening photo | Cindy B. Thymius Photography