A Heart For Serving
'Tis the season for giving – literally. According to a Blackbaud Index study, which provides charitable giving data to nonprofits, about 34% of giving is done in the last three months of the year, with 18% given in December alone. Even more surprising, NeonOne, a nonprofit software company, found that 12% of giving will happen in the last 3 days of the year! 
Yet churches and church members are giving of both their time and their money all year long. 55% of Americans say they donated money to a religious organization (Gallup Poll, 2013). Much of this money, alongside countless volunteer hours, is given back to those in need. When we think of helping others, we need to think of churches. 
"It is important that churches impact the needs of others. When I started [at Saint Andrew's Episcopal Church] twenty years ago, I asked the question, 'If this church closed its doors, who would care besides us?' That is certainly one measure of a church," said Father Jeff Marx.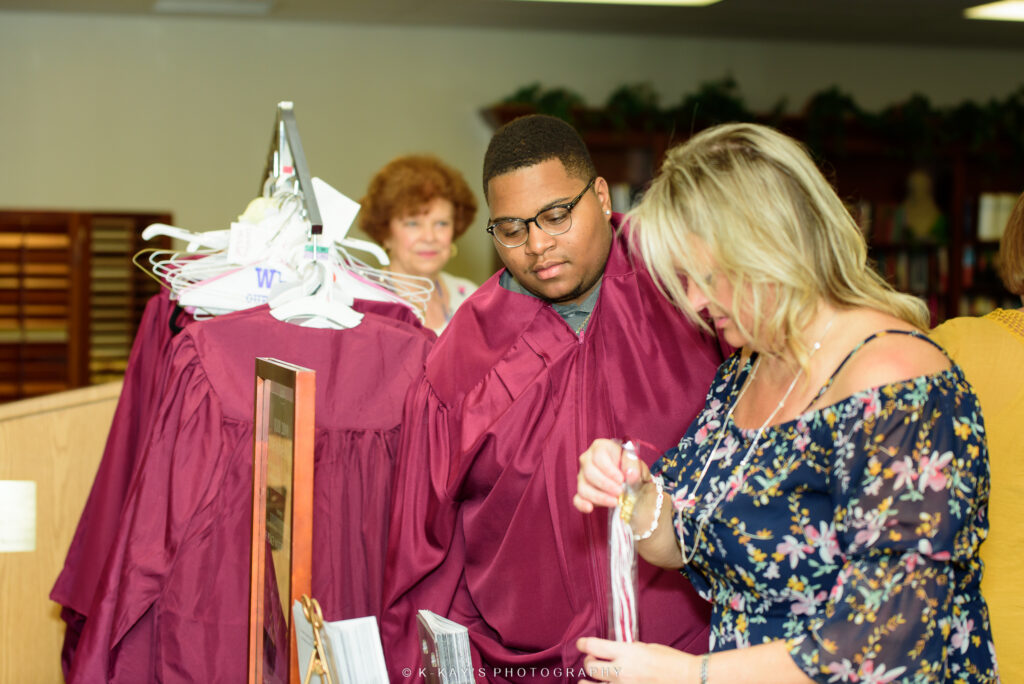 So what exactly are churches focusing on with their donations of both time and money? For most churches, their leadership and their members are prioritizing community efforts – whether those be within their immediate area or as part of a larger religious community that spans the world. 
For example, Compassion Church in Germantown is part of the Compassion Network, which has 34 churches spread across the world. Their giving is split into international and local efforts. Their congregation raised money to help fortify their church in Haiti after an earthquake, and are housing over 80 Haitians who lost their homes. However, they are also a partner of Hope Center Ministries, a faith-based rehab center located in Piperton, and helped their sister church in Waverly, TN after devastating floods. 
"If this church closed its doors, who would care besides us?"  -Father Jeff Marx, Saint Andrew's Episcopal Church
In 2021, many churches were still faced with COVID-19 delays and issues when it came to normal church services, ministry efforts and more. Yet, local churches still made sure that support for area nonprofits was one of their main priorities.
Peace Tree UMC only returned to in-person worship in June, but they made sure to keep their ministry efforts up during  virtual-only services. "We highlighted nonprofits on Sundays to get those organizations in front of our congregation. We also had volunteers who did virtual reading for Project Transformation," said Reverend Kristofer Roof. Project Transformation Tennessee, which recently opened a Memphis branch, focuses on fostering reading, education and leadership among children and young adults in low-income areas. 
Peace Tree UMC also continued their relationship with the Big Heart Fund at LeBonheur and Golden Cross Senior Ministries, which works with seniors experiencing homelessness in Shelby, Fayette and Tipton counties. They also kept church members' car trunks stocked with manna bags, which are full of non-perishable food donations, socks and more. "We started to add COVID items, things like Clorox® wipes and reusable face masks. If someone needs to go somewhere, to get food or a coffee, that face mask can help them access the space," said Roof.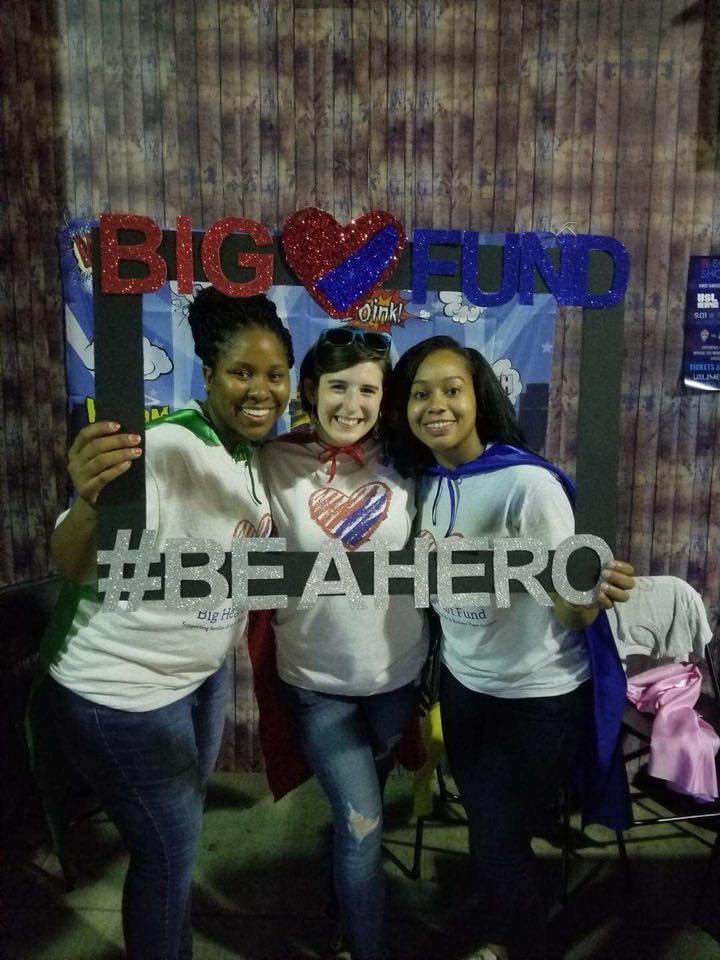 Many churches are focused on timeless ministries that benefit the community every day, regardless of the larger circumstances. Epiphany Lutheran Church maintains a community garden and Blessings Box to make sure that those in need can receive both fresh and non-perishable food. "[The garden] was started…  in 2012 to provide healthy food options to people with limited financial resources. Every year, the community garden has produced thousands of pounds of produce," shared Communications Coordinator Carol Webster. In 2021, 2,305 pounds were donated to places such as the Collierville Food Pantry, Trinity Ministries and St. Mary's Soup Kitchen!
Their Blessings Box, located in the same area as their community garden, is routinely stocked with non-perishable food items by church and community members alike. "All in the community are invited to use it as needed, and donate as well," said Webster. 
Similarly, Collierville United Methodist Church (CUMC) often focuses their service efforts on feeding others, from their Gleaning Ministry, which provides nearly-expired grocery items to those in need, to the United Methodist men providing lunch at Union Mission to Sunday school classes donating "tables" of food to the food pantry at Catholic Church of the Incarnation. "We have people who give and people who serve. Depending on the mission, we can have anywhere from 10-50 volunteers," said Associate Pastor Reverend Tondala Hayward.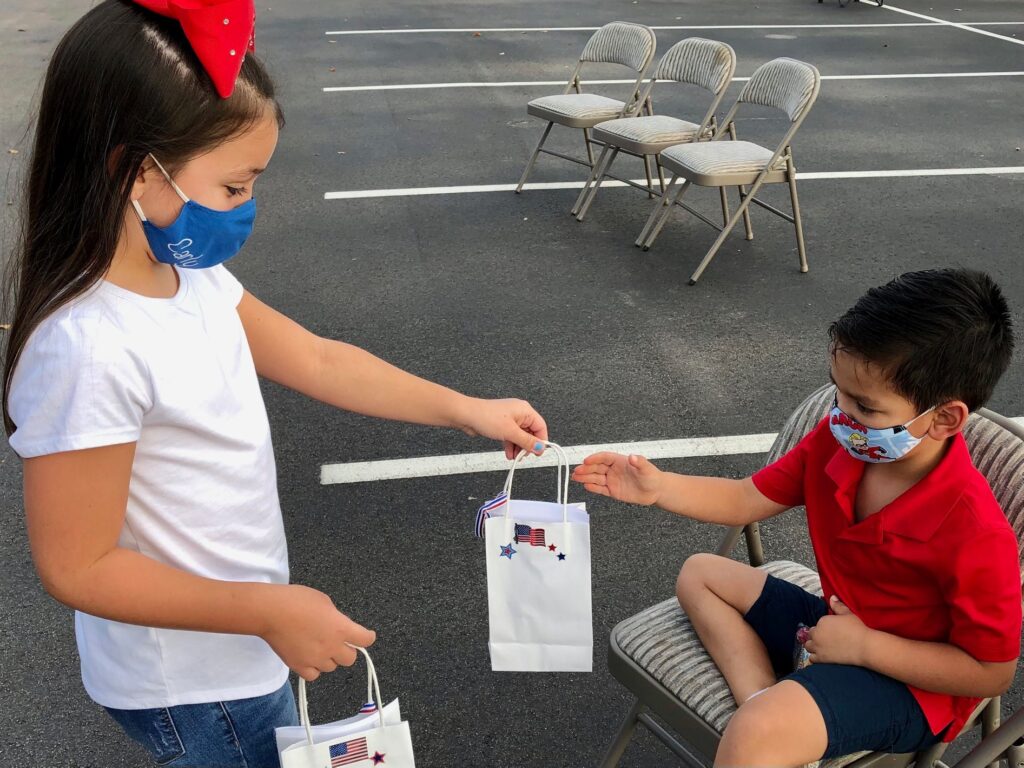 One of their most recent missions, "Love Local," specifically focused on serving the Collierville community. "We wanted a program with acts of service within the local community, serving local people and getting them involved," shared Hayward. Started in May 2021, this mission involved Sunday school classes writing thank you notes to the Town of Collierville's Public Works department, Mothers of Preschoolers (MOPS) packing mission bags for Manna House and playing bingo with the eldery residents of Schilling Gardens Senior Living, as well as many other service opportunities. 
"We opened up our church and invited pastors from all different Collierville churches. It was unifying and really brought people together, because there were pastors from different denominations praying."  -Reverend Tondala Hayward, Collierville United Methodist Church
Yet the most recent evidence of a "Love Local" mission cannot be measured by tangible donations or data. In the aftermath of the Collierville Kroger mass shooting in September, local churches, their staffs and their members sprang into action. Several local clergy members responded in their roles as Police Chaplains, having just graduated from the inaugural session of the Collierville Police Department's Police Chaplain Academy in August.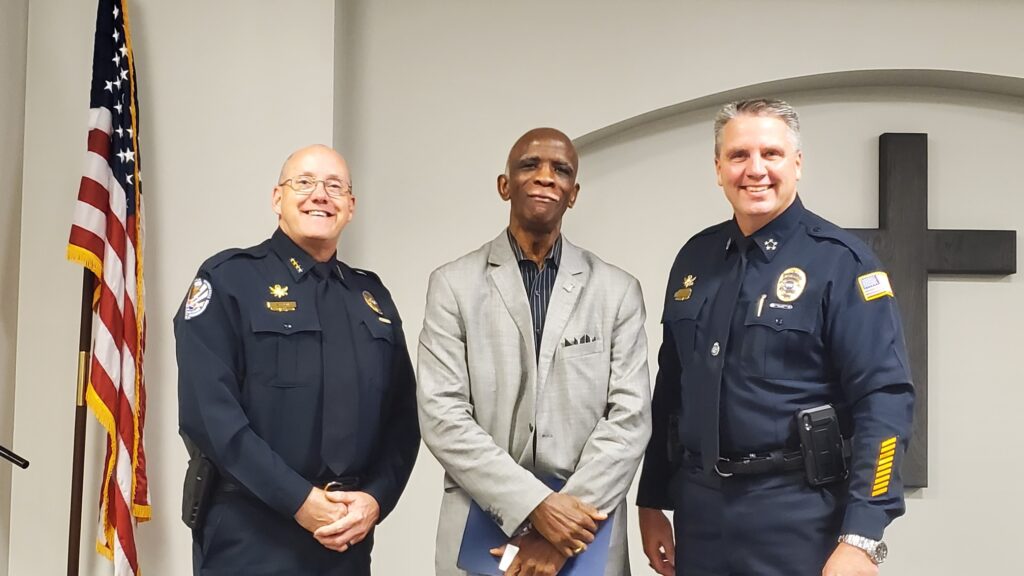 In a statement made at the time of their graduation, Major David Townsend wrote, "A law enforcement chaplain is a clergy person with a passionate interest in and the specialized training for pastoral care in the world of law enforcement." Their role is to provide strength to police, families and the community during times of crisis, and they certainly answered the call. 
Within hours, other pastors and crisis teams from several community churches were on the scene in order to provide support to the victims, their families and the community in general. Central Church offered counseling well after the shooting had left national news. Collierville First Baptist Church made room for the Billy Graham Rapid Response Team, who are, according to their Facebook post, "crisis-trained chaplains" who came to "provide emotional and spiritual support to the victims and their families, the first responders and the entire community after this tragic event." 
"Our mission is mainly to show the love of Jesus and to help the people who are hurting and needing support and a friend…" -Charlotte Gardner, Covenant Baptist Church
Many more churches, from Collierville United Methodist Church to Catholic Church of the Incarnation, offered prayer services for the community to attend, starting the day of the shooting and into the weeks following. "We opened up our church and invited pastors from all different Collierville churches. It was unifying and really brought people together, because there were pastors from different denominations praying. It felt more ecumenical," said Hayward. The Town of Collierville itself also held a prayer vigil the day following the shooting, welcoming all members of all faiths to join in a healing ceremony for the town.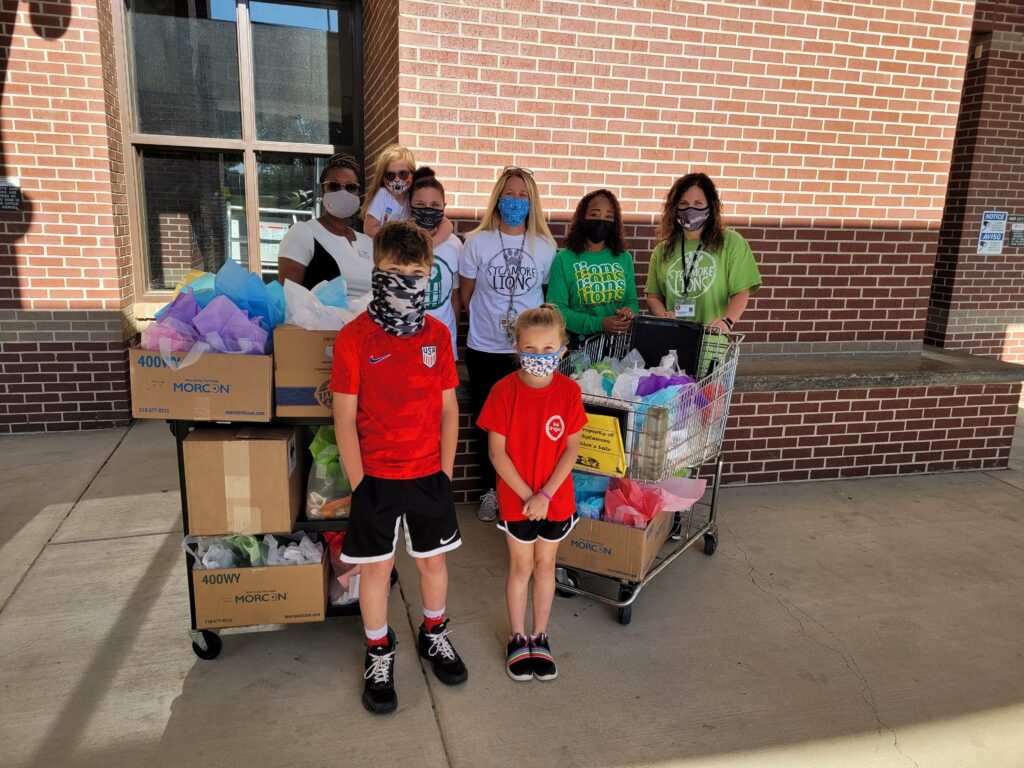 In many ways, these acts of service are the true examples of what churches can do for communities. "There's a lot of people who are hurting right now, the church needs to step up and help people. Our mission is mainly to show the love of Jesus and to help the people who are hurting and needing support and a friend… [by] giving them a place, a safe haven," said Charlotte Gardner, the Communications Coordinator for Covenant Baptist Church. 
However, while all of these instances of service and giving are facilitated by Collierville churches, churches are nothing without their members. Time, money and love are willingly given by Collierville community members every day, whether it be collecting items for a manna bag or organizing a prayer service after tragedy strikes. As Linda Stamps, the Elder for the Meaningful Services Ministries at Collierville Presbyterian Church, said, "The Collierville community has provided overwhelming support! Our community has a big heart for giving and serving others."
story | Regan Hewitt