Home Tour Presented By: Designer Wholesale
Although we've spent the past year limiting gatherings, Bathsheba Sams was preparing for the future, when parties would once again be routine. When she moved into her Collierville home in 2002, she had to do very little work on the home. Only recently, did she consider some changes. "About five years ago, I started thinking about how to make [my kitchen] more open," said Sams. "I wanted to allow for connection, and make it more functional." 
The COVID-19 pandemic gave her the time to invest in her kitchen and make those changes she had been thinking about. Designer Wholesale came recommended by a friend and they immediately began work on Sams' home. From early November 2020 to late January 2021, the team totally transformed the space into exactly what Sams had imagined.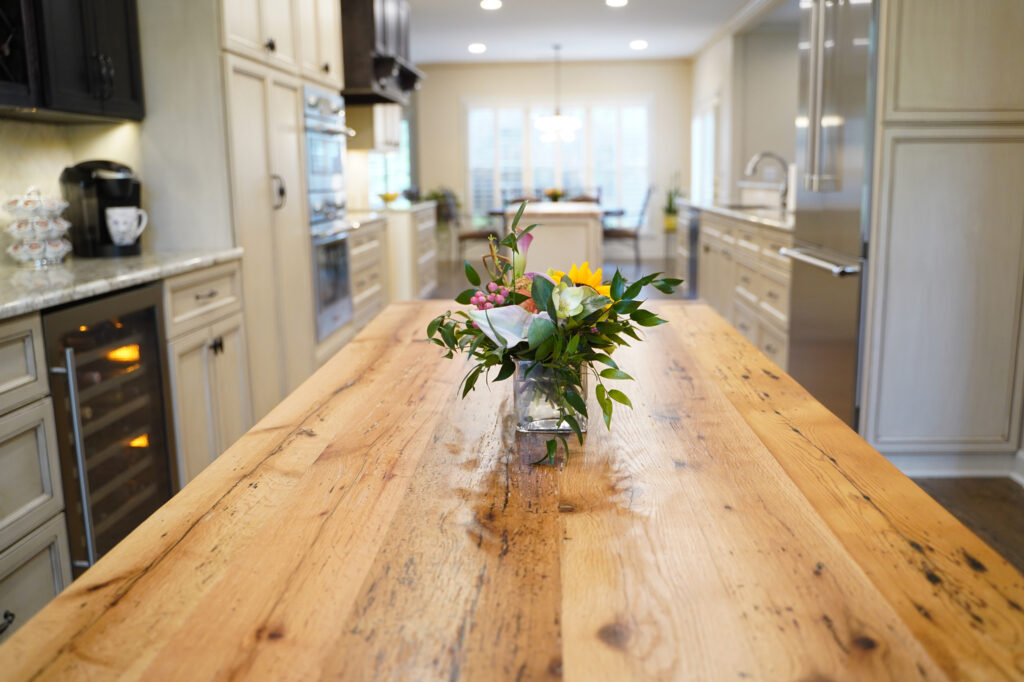 To open the space, two walls were removed — one between the kitchen and dining room, and one that separated the kitchen from the living room, where the barstools are now. "That was actually a load bearing wall that they had to reinforce and build a secondary stud structure for," explained Sams. A counter at the end of the kitchen, that separated the kitchen from the hearth room, was also removed. 
Now, the kitchen, dining room and hearth room flow together, allowing for constant conversation and engaging interactions across the house. Sams said, "I tell people, if they come over, be prepared to participate in the meal, even if it's just [by] opening a bottle of wine."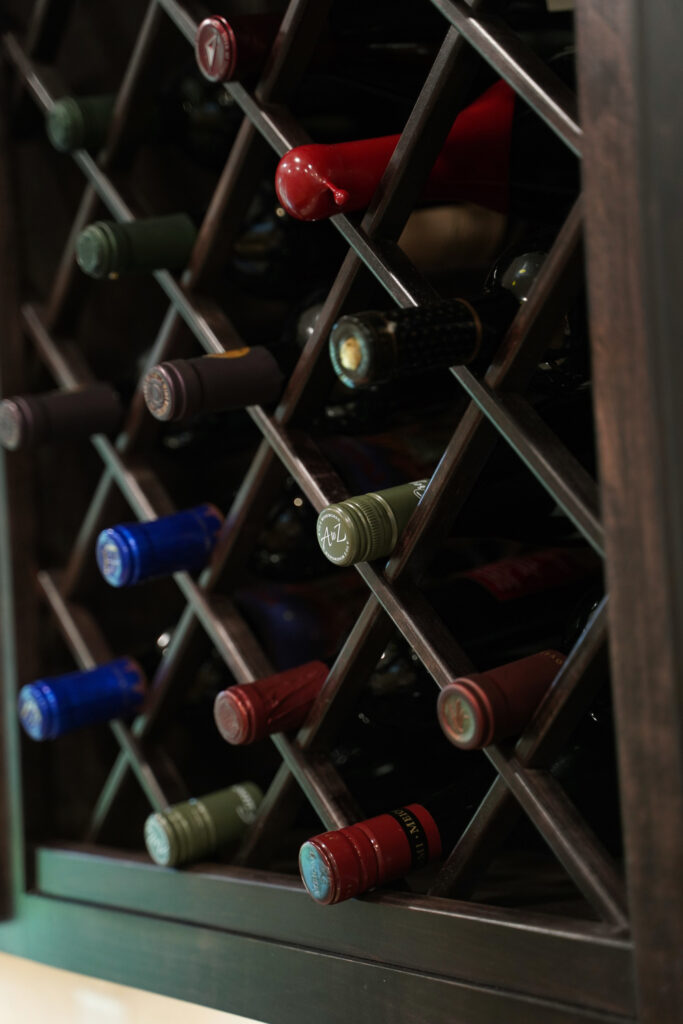 Sams chose her new kitchen cabinets — described as a "vanilla bean" color — and their hardware from the Designer Wholesale showroom. Her granite countertops keep the cream color scheme consistent while incorporating the darker cabinets found in the dining room. "I like neutrals because then I can do a lot more with colors," Sams explained, "rather than committing to a blue or gray." 
In the dining room, darker cabinets were built-in on top to provide contrast, while keeping a neutral tone, and the lower cabinets match those in the kitchen. In addition to glass-fronted cabinets and both a wine rack and wine fridge, they included a single corner cabinet to double as a serving space and a games cabinet!
The dining room table and the kitchen island were both custom built. The island itself is mobile, with tons of storage space in the form of large drawers. "The kitchen didn't really have enough room for [an island], but I wanted one. So, they built a moveable one. I've slid it down to the end of the kitchen and served charcuterie off of it," explained Sams.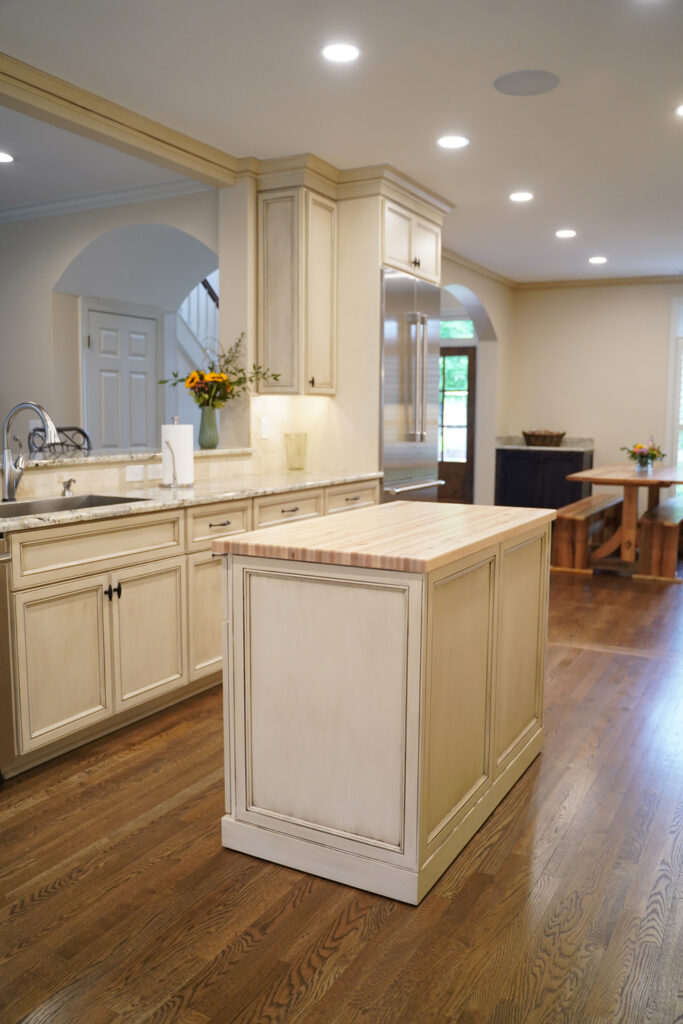 A new table was also something Sams had been interested in for a while. "I wanted a farm style table, instead of a formal dining table," said Sams. "When I mentioned it, Mark [at Designer Wholesale] said, 'I can do that.' He found 150-year-old wood from barn doors and made it." The team also restained the hardwood floors and the seats of the barstools, to make sure they all flowed together! 
Now that the kitchen and dining room are complete, Sams said, "I could not be more pleased with the outcome. I like that there's more space for social cooking, and you can have multiple people preparing food." This is a home just waiting for its next big gathering! 
story | Regan Hewitt