Home Tour Presented By: Designer Wholesale
Born and raised in Memphis, Donnyel Thornton chose to move to Collierville after four years of service in the Navy. "It's a great area, and I'm close to my mom," she shared about Collierville. In 2016, she bought a home off of East Shelby Drive but always knew renovations were in the future. "I wanted to do something different with it," she said. 
In the fall of 2020, she decided to start work on her kitchen, which originally featured light brown cabinets, white countertops and a dual-height island. "I had some inspiration from Pinterest® and knew what I liked, but I needed someone to help me make it look its best," said Thornton.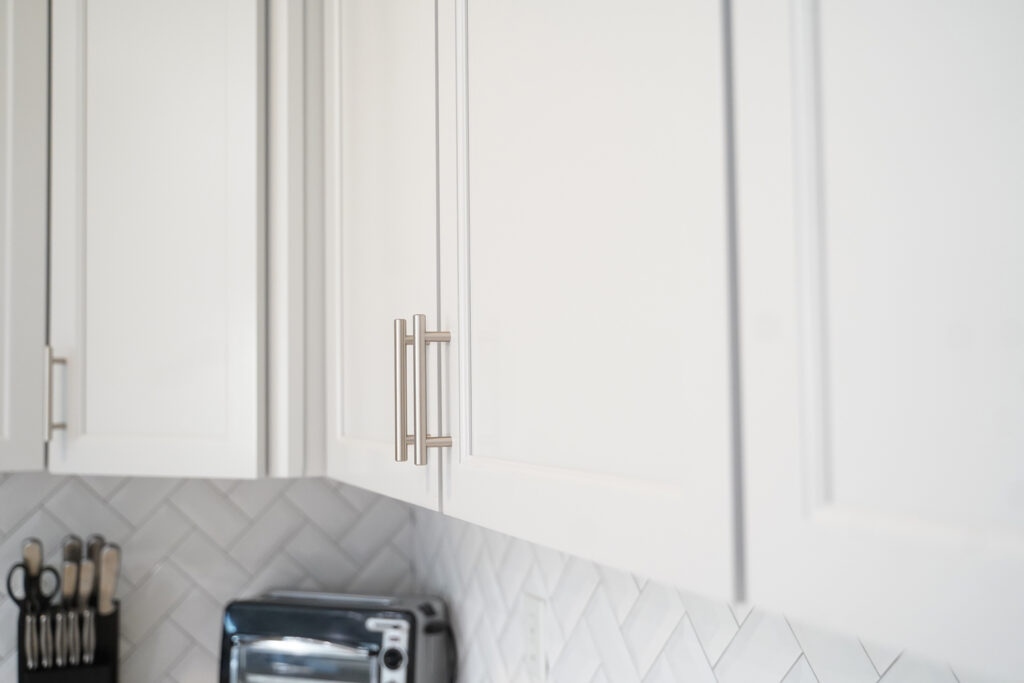 Although she had considered working on the different areas of her kitchen – primarily the cabinets and countertops – as two separate projects, after meeting with Designer Wholesale, Thornton decided to go ahead with refacing the entire kitchen at one time. 
"I went to their design center and they helped me with the step-by-step process of choosing cabinets and everything," said Thornton. Because her home was already painted in a delightful "Lazy Grey'' color, she wanted to guarantee that the color chosen for the cabinets was coordinated. With the design team's help, Thornton decided upon a complementary light grey for the cabinet resurfacing project. 
The original kitchen backsplash consisted of brown and grey diamond tiles. Designer Wholesale replaced them with rectangular white tiles, fashioned in a herringbone pattern, that brightened the entire kitchen. At the same time, under-cabinet lighting was installed, which means that the kitchen is always well-lit, day or night.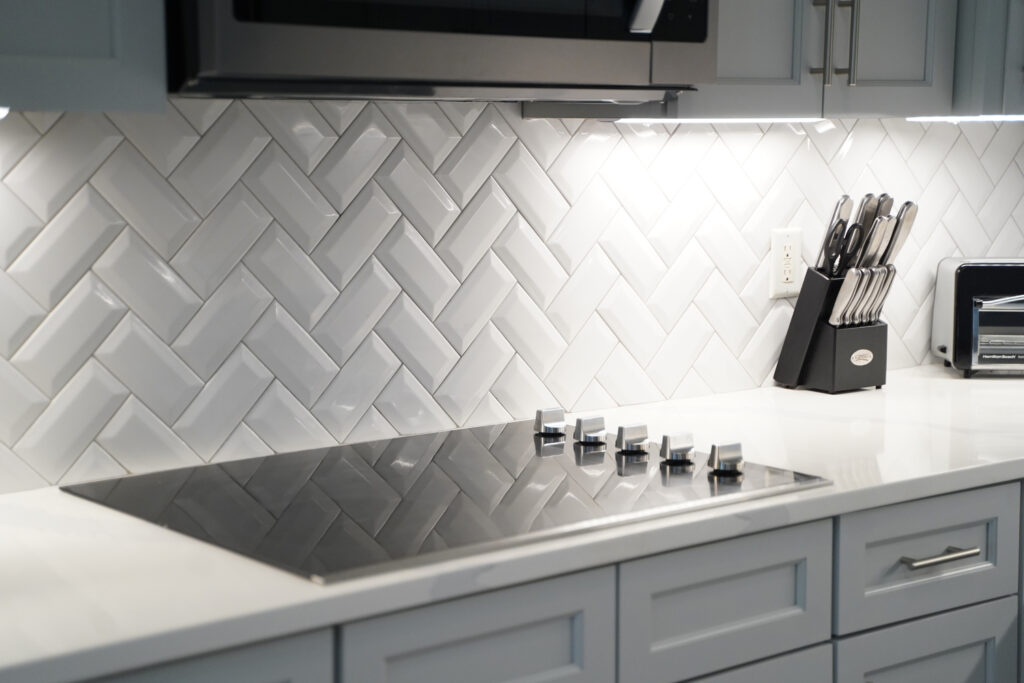 For the countertops, Thornton found the perfect white marble with streaks of grey to match the cabinets and walls. "I realized later that I had a photo of these countertops in [a model home] that I saw a few years ago, and my counters now are almost identical. I knew what I liked," she laughed. 
In addition to replacing the countertops, Designer Wholesale adjusted the island by reducing the bar height portion, keeping the original footprint but all at counter-height. Visually, it makes the kitchen, and the island itself, look much bigger than the original layout. 
Thornton explained that the entire process, from start to finish, took about four to six weeks. Her favorite part of the kitchen now that it is complete? "I always forget I have them, but the soft-close cabinets are great," said Thornton. It's always the smallest details that make the biggest difference!
story | Regan Hewitt