Home Is Where The Heart Is
Home is where the heart is – which is why one local couple decided to tie the knot in their newly designed living room. An 'at home' wedding takes the cake as far as sentimental wedding venues go, so imagine saying vows in your new Collierville dream home and emotions are sure to go through the roof (pun intended)!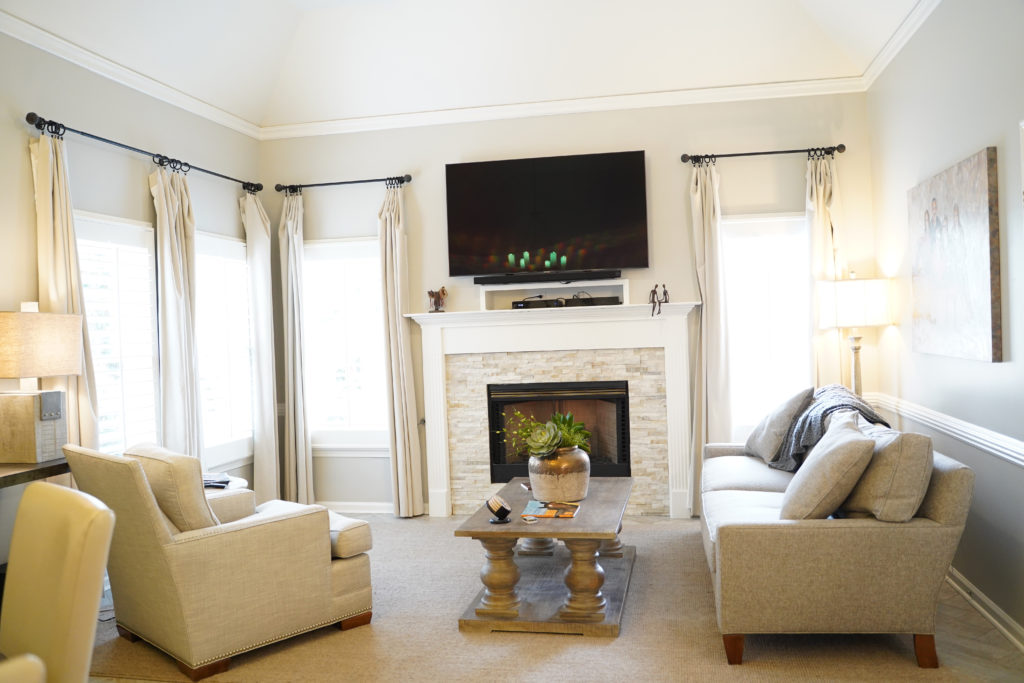 Seven months prior to the event, Linda Morris and Jon Casello had purchased a home with good bones, site unseen! The couple hired Adam Watson with Keller Williams Realty as their real estate agent and when Adam FaceTimed the couple from the open house, they knew it was meant to be. "It [the home] checked all our boxes," says Linda, "and I remember telling Jon we've got to have this house!" With Linda newly retired and Jon travelling often as a FedEx pilot, the couple decided to hire local contractor and owner of Designer Wholesale by Capital Construction, Justin Herter, to make their dreams a reality. "From the very beginning, I had full trust in Justin," shares Linda. "I loved how well he communicated with me and he was so organized from the very first meeting."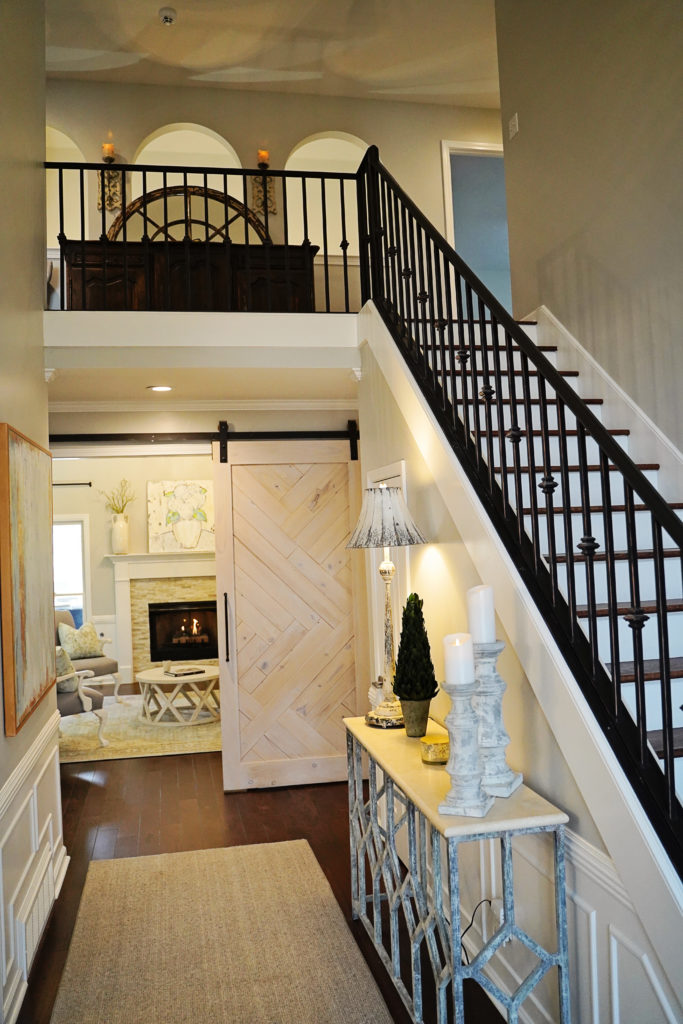 Linda immediately fell in love with a model kitchen at Designer Wholesale during her consultation. "I remember sitting at the table and she [Linda] looked over and said, 'That's what I want'," laughs Justin. "I said, 'Which part?' and she says, 'No, I want all of it,' I mean the backsplash, down to the countertops and the rubbing on the cabinets that gave it a modern farmhouse look. She wanted the whole thing, which made things easy!" To accomodate Jon's height, Justin adjusted the kitchen island. "Normally an island is 36 inches, but Jon is six foot three inches tall," said Linda. "When he suggested a taller island I was like 'No – all you're going to see when you walk in is a huge island.' But we talked to Justin about it and ended up making the island 42 inches. Justin encouraged us and said 'it's going to look good.' Same thing with the herringbone tile in the kitchen! They laid this tile piece-by-piece and it just makes the room."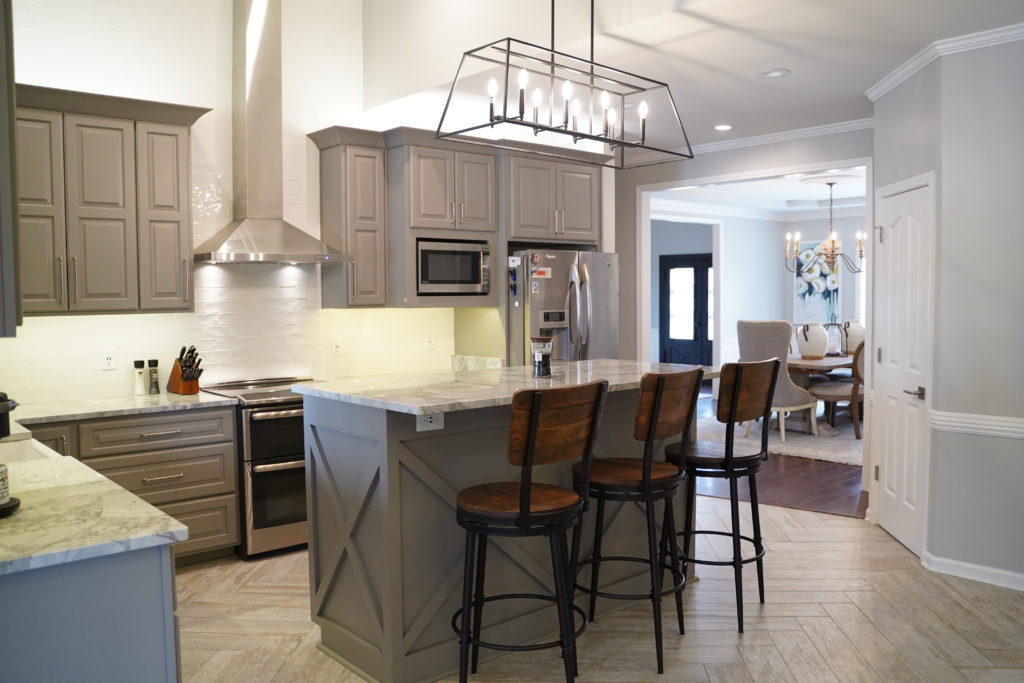 Linda also hired Jaime Strong Interior Design Services to help in conjunction with Designer Wholesale for space planning, selecting soft goods, and furniture. Jaime was dedicated to a cohesive flow throughout the home. "Linda is a minimalist, so I wanted to create functional rooms for them that were aesthetically pleasing," says Jaime. "So in the dining room, it's very monochromatic with the use of cooler colors, the soft blues and blue grays. The artwork [throughout the house] was custom painted for her. I selected all of her colors, fabrics and then created the art based on the size of the walls and where I thought, as a designer, they should be."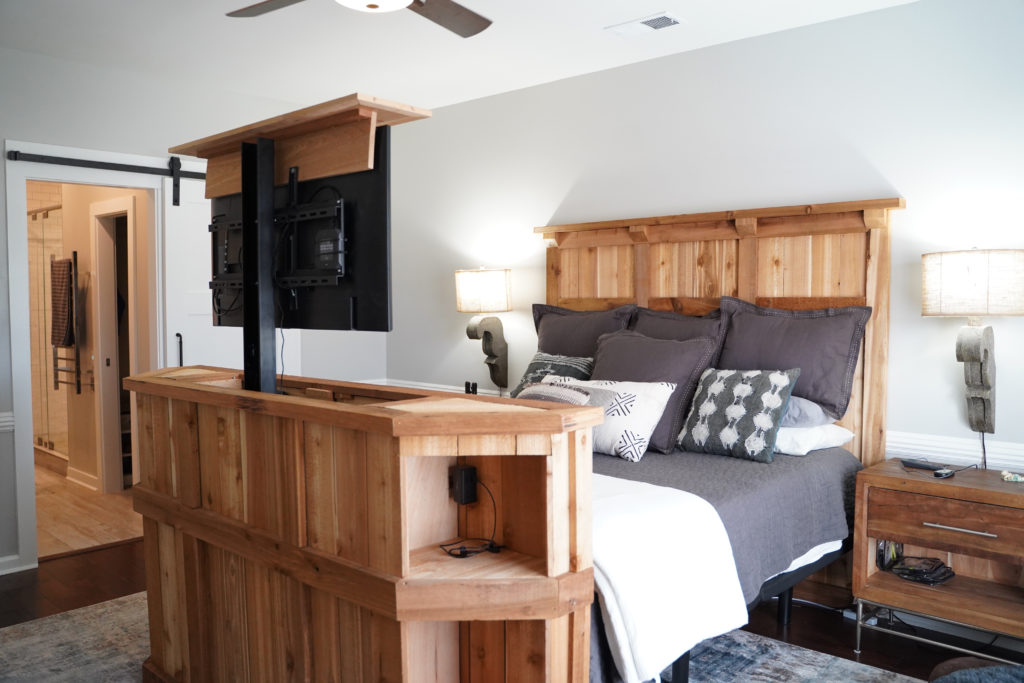 The master bedroom and bathroom transformed into an oasis for the couple. Designer Wholesale contractor, Justin Herter, had a role in getting a master bed with a hideaway TV fit for a king! Unique in every way, this cedar king bed has a television lift and hiding space for all cords and outlets. Built just for them, Linda says "This bed is a dream! We couldn't be happier with it and I love how everything, even the cable box is hidden!" From the bedroom into the bathroom, you can see how these spaces were made for Jon and Linda. "The master bathroom turned into a special project," says Justin. "Linda wanted to get rid of the original tub and expand the shower, and I remember her saying, 'We're dying here so give me the biggest shower I can have!'" laughs Justin, "and we were happy to do that for them. It turned out really nice!"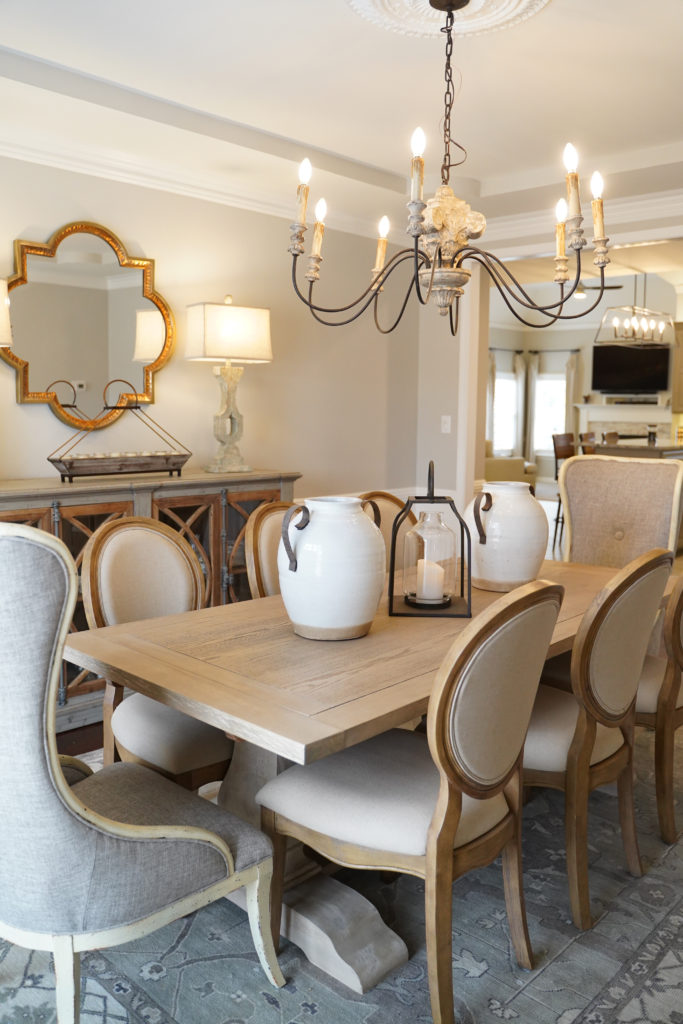 The Casellos made plans to surprise family and friends at their housewarming get together in January 2020. Celebrating the new house and Jon's birthday brought their daughters in town and Jon suggested to Linda beforehand that they should have the celebration at home. "Jon said, 'We're going to have everybody at our house, our dream house that we built together. Why don't we get married here and surprise everybody!' And within two weeks, we had the whole thing planned," says Linda. "It was truly a surprise!" One visitor stood out at the gathering that family and friends did not recognize. It wasn't until everyone gathered in the 'Hearth Room' that the stranger shared he was a reverend and would perform Linda and Jon's ceremony at that very moment. "It makes my heart so happy that we chose to get married in our home," shares Linda. "The timing of everything: Jon and I meeting, making our home together; everything happened at the perfect time."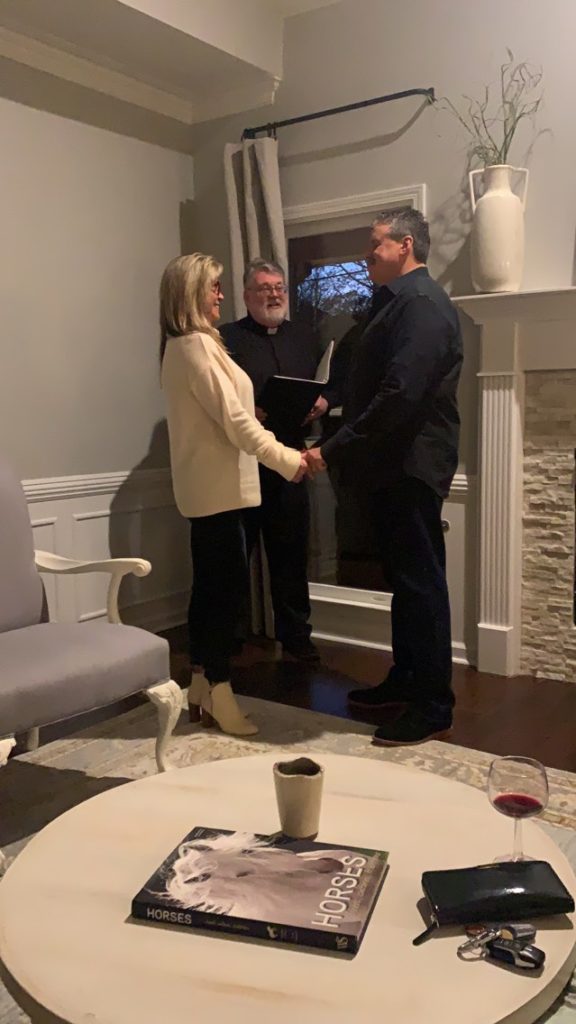 story | ANNA BELL
Justin Herter has been in the business of renovating and decorating homes for almost 20 years. He started out with a painting business, but quickly became a general contractor and owner of Capital Construction in 2001, which has consistently earned an A+ from the Mid-South Better Business Bureau. In 2011, he also became the owner of a ServiceMaster franchise for renovation and reconstruction work.
Over the past three years, Justin has narrowed his field of expertise to kitchen and bath remodels and renovations. Alongside his wife, Destiny, Justin opened his Designer Wholesale showroom over two years ago right here in Collierville, offering a true one-stop shopping experience for anyone remodeling a home or working with a contractor.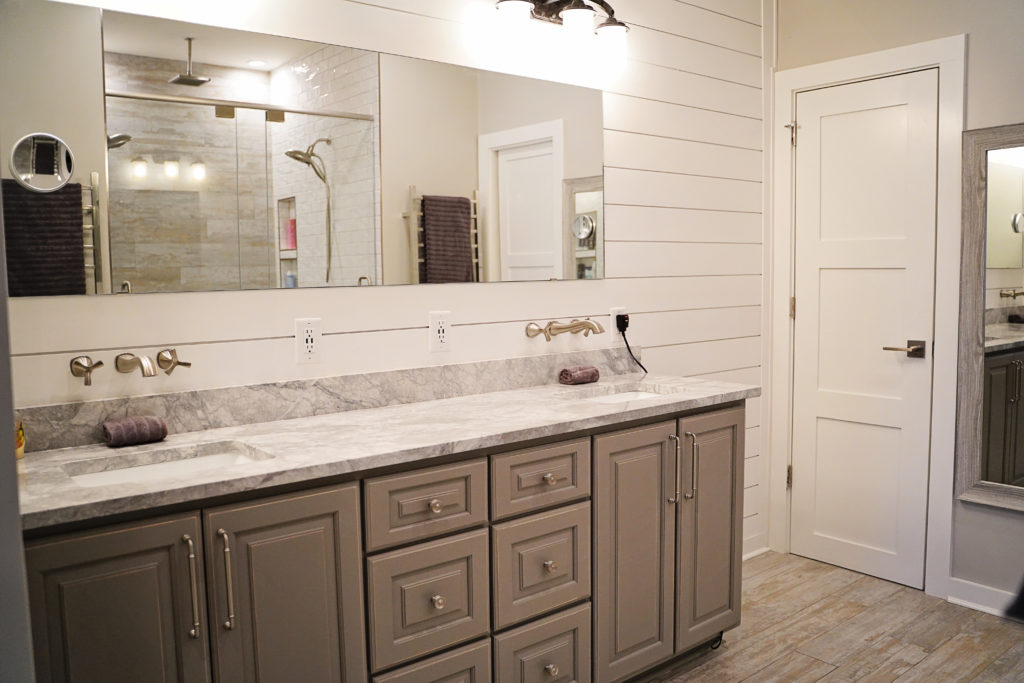 With Designer Wholesale, a whole team of meticulous contractors and designers can help you create a vision, transforming a totally blank slate into a unique and special space crafted for you and your family. They can even offer a 3D preview of your home's renovations and design to make sure you're getting exactly what you want! From their very own custom Black Label Cabinets built in Collierville, to their custom kitchen and bathroom designs, Designer Wholesale can easily transform your dreams for your home into reality.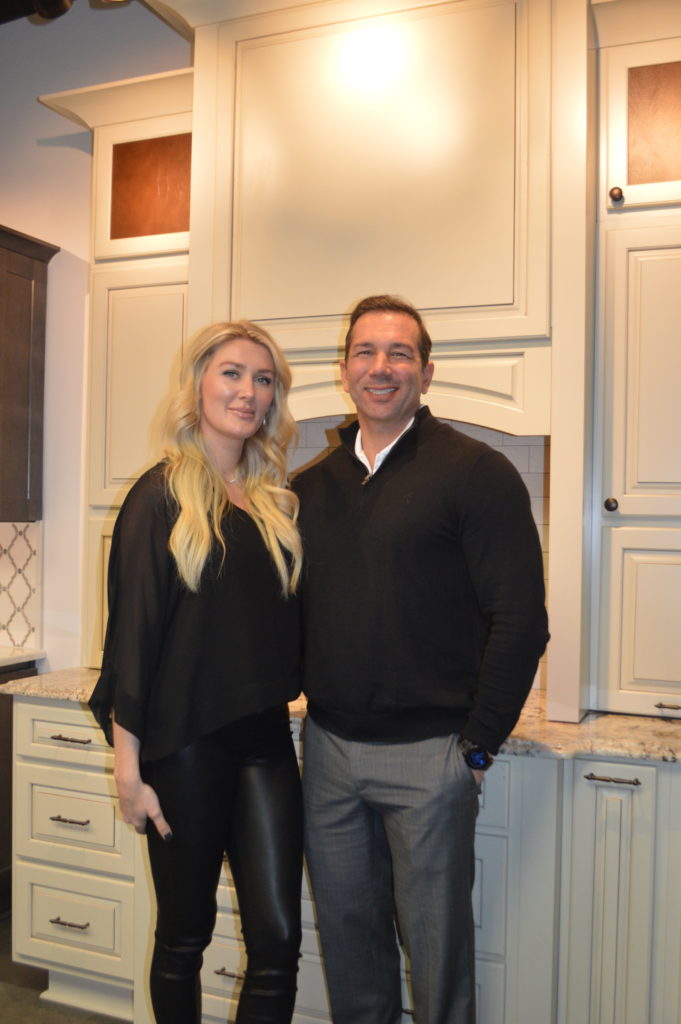 Designer Wholesale by Capital Construction
720 Chaney Cove, Collierville, TN 38017  / 901-563-8989
Mon-Fri: 10am-5pm, Saturday: 10am-2pm
Appointments can be made after 5pm, Monday through Friday.