Designer Wholesale Does it All: The Birminghams' Home Tour
Patricia and Martin Birmingham have lived in the same Collierville home for 20 years. "It was the first home we owned, and we were the first homeowners for the house. We were so naive," said Patricia. When asked why, Patricia pointed out the home's kitchen, which was initially equipped with builder-grade wood cabinets and formica countertops. "I always hated my kitchen," she laughed.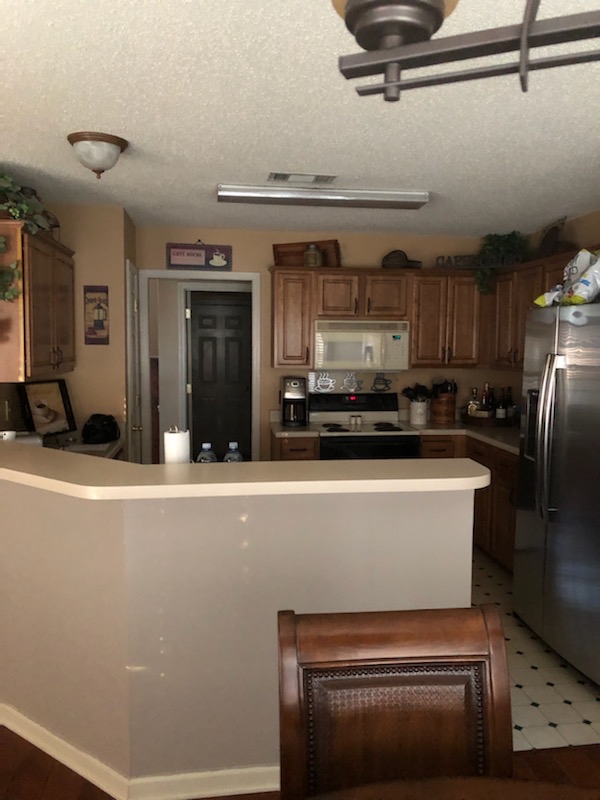 So when Patricia retired at the end of last summer, she decided that there was finally adequate time in her life for the renovations she had wanted to do for years. She was determined to start with her kitchen. After hearing about a colleague who'd had a positive experience with Designer Wholesale, she decided to check them out. 
"Once they came to look at the kitchen, I started adding things on, like, 'Can you look at this room?' and 'What about doing this?' and it worked out perfectly, to have them do all of the renovations at once. I think at the end of it all, Justin and his team touched every room of the house," said Patricia.
When the renovation started in September 2019, the kitchen remained the Birminghams' highest priority, but Designer Wholesale also renovated the home's second bathroom, the master bedroom and bathroom, and the living room. Throughout the home, the team removed crown molding and scraped away out-of-date popcorn ceilings for a cleaner look.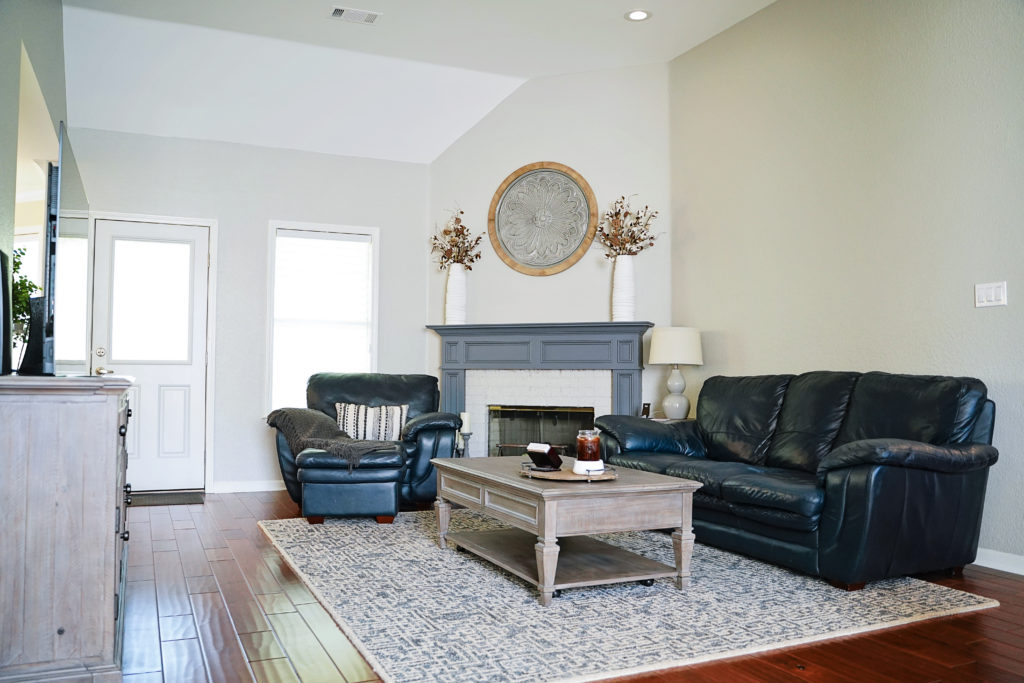 For the kitchen, Patricia worked closely with the team at the Designer Wholesale showroom. "One of the reasons I chose them was that they have a designer on site that you can go to. I knew what I liked and had a million ideas but I couldn't organize them, so I needed someone to hold my hand," said Patricia.
As with all their clients, they worked hard to combine their expertise with Patricia's vision. She said, "They were very good at saying, 'Do you like this or that?' I knew I wanted white Shaker cabinets, but beyond that, they were so helpful in guiding me. They also have a 3D-rendering service that really helped me visualize what the final kitchen would look like."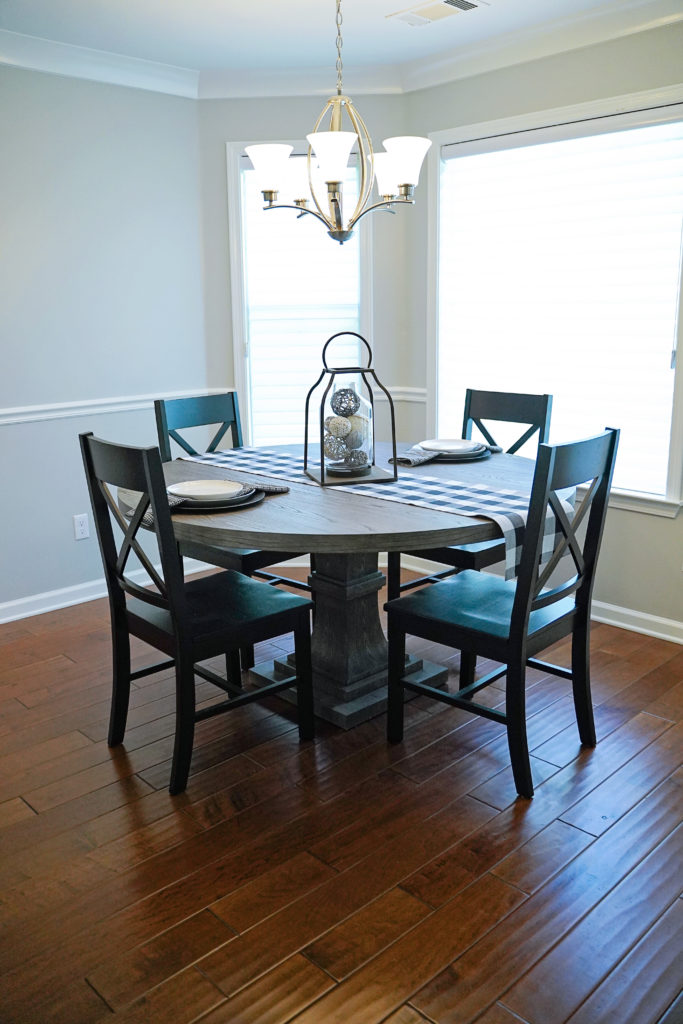 Kitchen renovations included replacing the original countertops, implementing a variety of drawers in place of too-deep cabinets, replacing the backsplash tile, and trading out the older stovetop and microwave for sleeker, modern models. Overall, the shift from the darker browns of the original kitchen to lighter colors made the entire space look bright and more welcoming.
In the master bathroom, the jacuzzi tub – another pet peeve of Patricia's – was replaced with a gorgeous, modern wall-to-wall shower with two shower heads. They also implemented one of the more unique aspects of the bathroom's renovation: a drawer perfect for a hairstylist, with a one-stop holder for your blow dryer, curling iron, and straightener. "Now, I don't have to worry about them burning anything, or unplugging them. I can start heating my curling iron while blow drying my hair," said Patricia.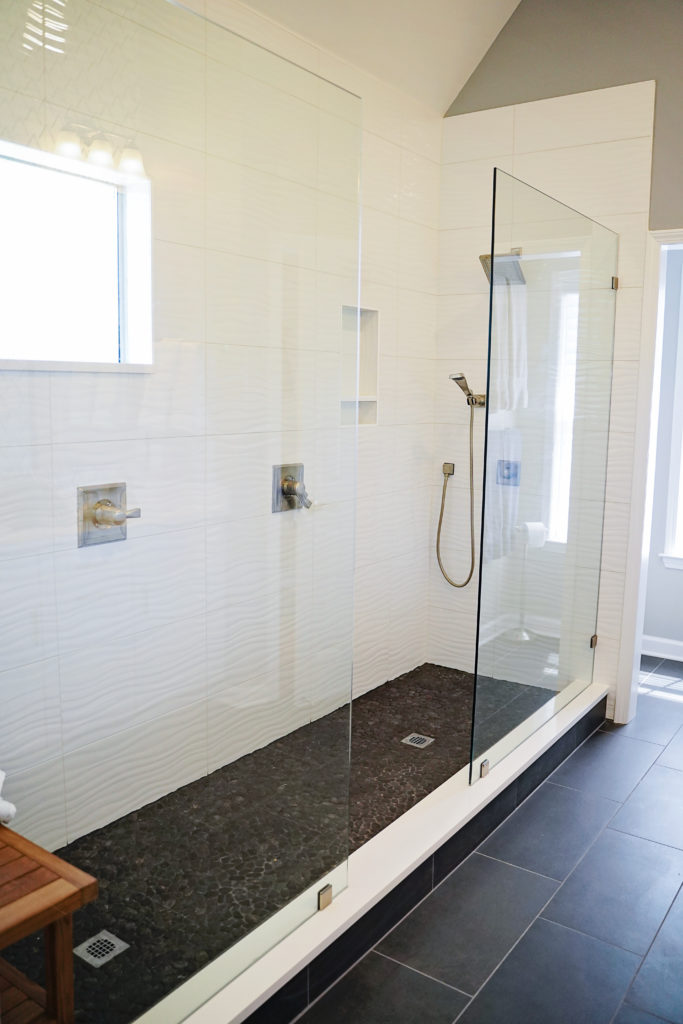 Thankfully, most of the renovations on the Birminghams' home were completed before the COVID-19 pandemic hit the United States. The master bathroom and bedroom's renovations began in February, so they had just enough time to finalize designs and complete the demolition. When businesses began to close, Designer Wholesale was labelled as essential, and they continued to work.
"We lucked out. When the pandemic started, the master bath and bed were in a closed-off area, so Justin and his team could come in the front door and go straight to that area. They were very good about distancing," said Patricia.
Now that all the interior renovations on the Birmingham home are complete – as of publication, Designer Wholesale was still working on a covered patio for their backyard – Patricia lists the kitchen as her favorite room in the house, with the master bathroom coming in as a close second.
"I have a brand new home. Everything I wanted to do, I got done at once, which is so rare. It's just awesome! I have my dream kitchen and my dream bathroom. Everything is bright, clean, and crisp," said Patricia. 
Patricia and Martin Birmingham could not be happier with their "new" home, and are excited to see what the future of this home has to offer!
story | REGAN HEWITT
photos | CINDY B. THYMIUS