Giving Back Pt. 1 — La Limyé
Collierville native Ellen Humerickhouse is changing the lives of children with disabilities in Guiton, a small village in Haiti. You may remember Ellen from our 'Self Sacrifice' article last December. She is the founder of La Limyé Ministry, a Christ-centered children's home in Haiti for orphaned girls. La Limyé translated reads "The Light," and Ellen is doing just that – shining a light on the need for special education in Haiti. Currently, Ellen has eleven girls living with her, two of which have special needs. Last fall during La Limyé's annual auction at the Quonset in Collierville, Ellen raised enough funds to begin construction on a dream she has had for quite some time.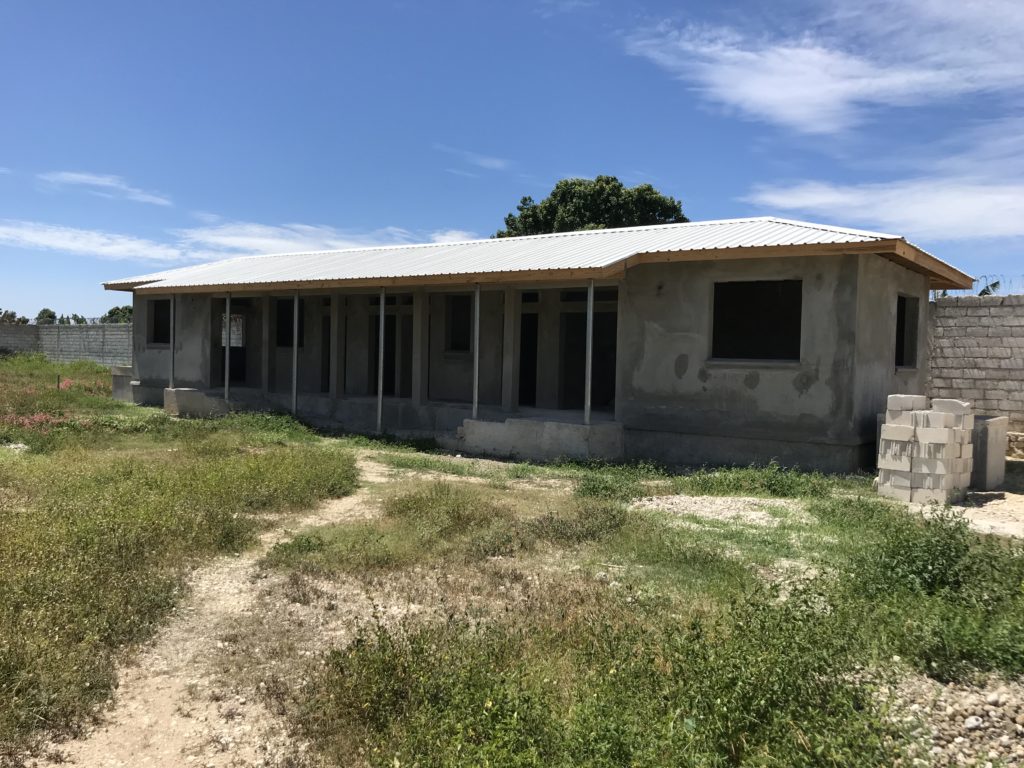 "My degree at UT Martin was going to be in Special Education," recalls Ellen. "Even though I dropped out, surrendered my life to Jesus, and moved to Haiti, my heart was still full of love for people with mental or physical disabilities. It took a while to get the children's home up and running and stable before I could put more thought into building anything else, but an outreach center for children with special needs was always in the back of my head. I have two girls, Ketchina and Noviette, who live with me, and both have special needs. None of the local schools would accept them, and the next closest school for children like them was over an hour away. Building a center for them was an easy decision. Noviette has always longed to go to school, but with clubbed feet causing her not to be able to walk and then a mental disability on top of that, she's never had the chance."
In November 2017, Ellen took in a three-month-old orphaned child, Sophia, born with hydrocephalus and spina bifida. Ellen worked as hard as she could to provide Sophia with the best medical care during the last three months of her life. Typically a child born with these diseases is treated with surgery as a newborn in America, but unfortunately that luxury was not available for Sophia in Haiti. Ellen said that after Sophia passed away, it was clear that they needed an outreach program that would teach children like Noviette and treat children with disabilities like Sophia through therapy.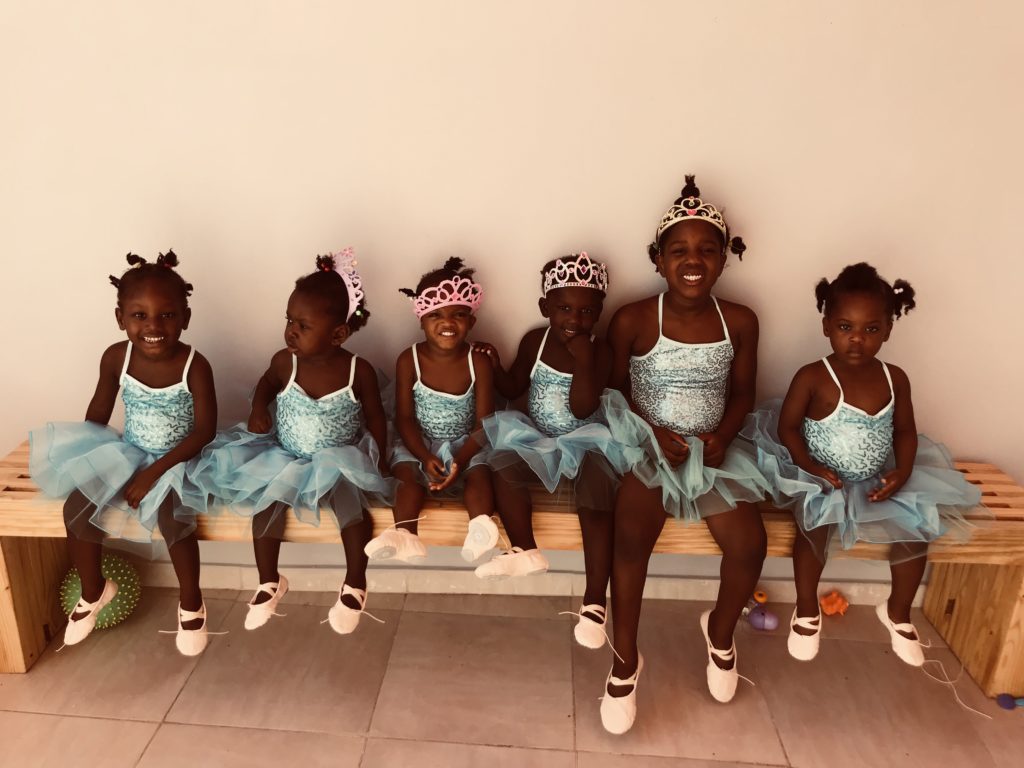 Many Haitians cast children with special needs out of their communities because the children are believed to have been cursed by voodoo. Ellen says, "Allowing them (orphaned children) to come to La Limyè and feel loved, valued, and cherished is my utmost desire. They are worth more than gold, just like every other child, and they deserve to know that and feel that!"
Construction of the school building began earlier this year. Ellen hired a Haitian contractor and assembled a crew of professional Haitians from the city, as well as locals in her village, to build the school in the backyard of the orphanage home. The building will have two classrooms and a physical therapy area. The severity of the child's disability will determine if they can go to the classroom for a few hours a day or only to therapy to partake in the outreach programs that will assist the families.
"All the employees will be Haitians, except for a few interns from the States we're hoping to join on board! Some will serve as "mamas" to help feed, nurture, sing songs, while others will be Physiotherapists, Occupational therapists, and nurses," said Ellen. "The only requirements to register (a local child) are a mental or physical disability that makes them not eligible to go to a normal school in town. If they aren't accepted at the local schools, then we will accept and assist them and their family as best as we can."
Construction will be complete early November. Ellen explained that she will have a better idea on how to organize the registered pupils once the project is complete. The classrooms will be divided between mild and severe cases, with mild cases of special needs in a traditional classroom setting while more severe cases will be in a therapy setting.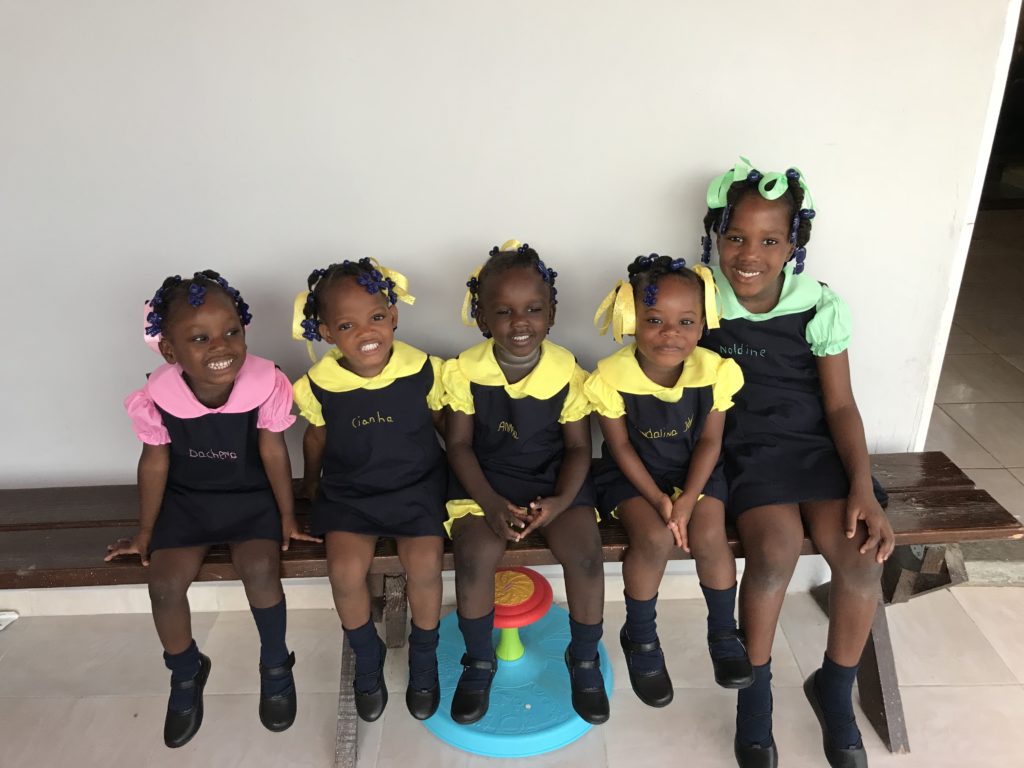 "We have all sorts of tools and toys in storage, anxiously waiting to be taken out of the boxes. We don't have any wheelchairs or large items yet, like tables or chairs. The school is going to be really colorful! It's only three rooms and then a bathroom, office, and storage room, so it's small, but each room is a pastel color like blue, purple, yellow, green. To start out, we're accepting ages 1-10. This will give us a good start to get our feet wet. A lot of these children will need doctor visits, so part of this ministry won't be on La Limyè premises, but at the child's house or at the specialist doctors. We don't have the funds yet to hire the teachers, but I know God will provide in his perfect timing. I am beyond excited to give these children the opportunity to go to school like their siblings and to show them how much they are loved and worth."
The future is bright for La Limyé Ministry. Ellen is planning another phase of outreach with the building of a community pavilion. Although the funds have not yet been secured, Ellen has faith that big plans are in store for the village she describes as family.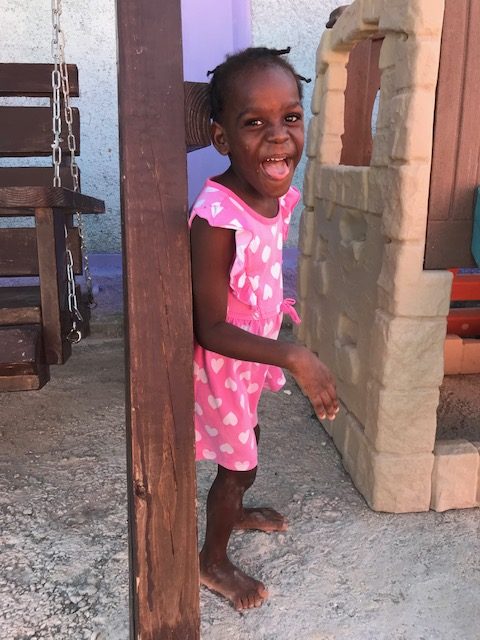 "Community outreach has always been on my heart. We held an English class before all my girls came to live with me, and then we ran out of room. Once the land for the school was bought, I knew it was big enough to build a community center. This will allow us to have bible classes and English classes for adults, church services, teach trade classes, adopt a feeding program for after school kids from the community, sports outreach camps, vacation bible school, elderly outreach, deaf outreach, and so much more. They work so hard every day, and I'm hoping this community center will give them a place to get away from the hardships of life and join in the joy as we learn together about Jesus through bible studies and lift each other up by serving each other. I don't know where the funds will come from to build this outreach center, but I can rest assured God has big plans for these people in my village and serving them, through Him, is what I'll continue to do!"
During this season of giving, you may have a talent or tithe that you are willing to share. The children of La Limyé Ministry and Ellen would appreciate your support. Visit lalimye.org to learn more about how you can support our Collierville family overseas, spread the good news, and give children with disabilities a chance to enjoy school in Haiti.
---
Visit https://lalimye.org to learn more about Ellen and La Limyé and how you can get involved!