Giving Back Pt. 3 — Be Free Revolution
---
In 2011, following a mission trip to Kenya, Britney Christie and Lacey Stluka started Be Free Revolution, a nonprofit whose mission is to help others help themselves, full-circle. "When we got home from Kenya, we both had a difficult time adjusting back into our normal lives," says Britney. "We leaned on each other during that time, talked in depth about the deep cycle of poverty we saw there, and started fundraising to get back," she continues. "That is how Be Free Revolution began – right on my dining room table!"
Be Free Revolution is rooted locally in Collierville but also has a jewelry making studio in Binghampton, where they work with refugee women. Globally, they are in Nairobi, Kenya with a mission to relieve hunger, empower through education, provide jobs, aid with sponsorships, and mobilize mission trips.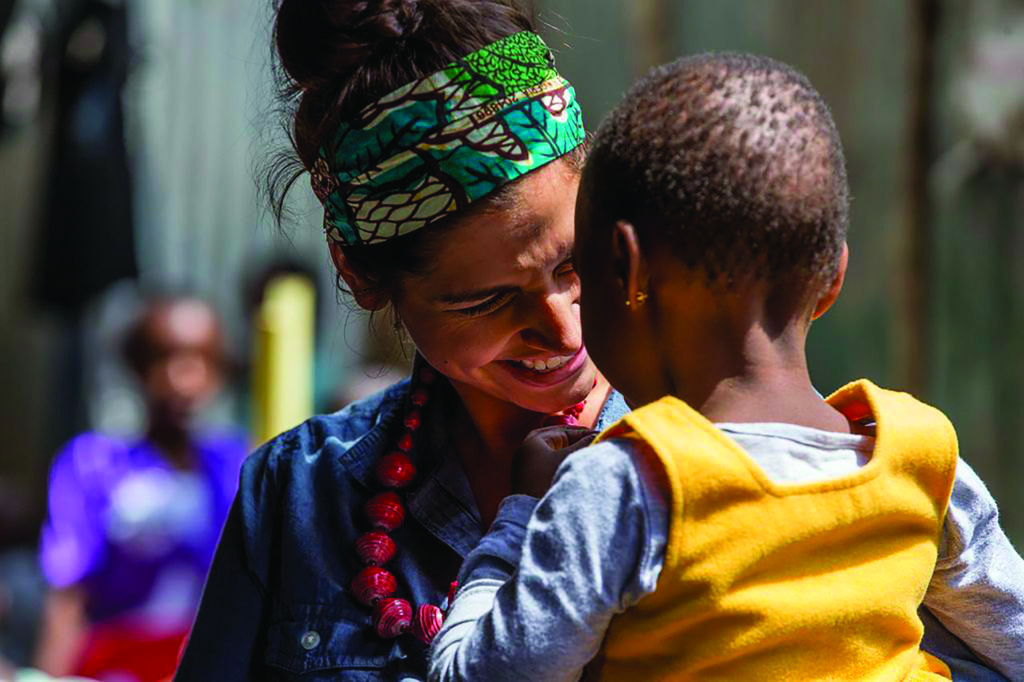 "When Britney and I started BFR, we were wrecked from the devastation we saw in the slums of Kenya," says Lacey. "We brought Be Free Revolution to life with a couple hundred paper necklaces, tags we printed on our deskjet computer, and a sign we plastered on the wall in Brit's house," she says. She went on to explain how fundraising with the paper necklaces from Kenya sent them back with big dreams, no money, and a lot of terrified courage.
Britney further explains that kids do not eat at home because if their parents are lucky enough to have a job, they make around $1 a day. Learning this made feeding the first area they attacked: "We met with Priscilla Macharia, the head teacher at Wings of Life School in Kibera slum," says Britney. "She was selling paper jewelry out of her school to pay for food and school fees for the students. She told us their biggest need was feeding, as the children couldn't concentrate in class because they were starving."
Lacey passionately adds, "Each time we went there, we came home even more burdened," she says. "Did I mention Britney found out she was pregnant with her second child, right when we started BFR?" They both laugh in a way you can tell there are a million stories within that one statement. "We still went to Kenya non-stop, pregnant belly and all," she continues. "In the beginning, we went almost every other month to do what we could to get BFR off the ground and put food in these children's stomachs." Their hard work has paid off as they have been able to provide 2 meals a day in this school since 2011, through the selling of jewelry.
Britney and Lacey went on to start the sponsorship program, BFR Kids, because while the kids were eating and learning, some were dropping out of school or not going on to high school because their parents could not afford it. This made education the area they attacked next: "My background is in education, so this is something I feel strongly about," says Britney. "We started BFR Kids to offer an avenue of education for kids in destitute situations," she finished. BFR Kids covers everything required for education, including things like counseling, school fees, books, and uniforms. Most of the kids either have no other parental figure outside of BFR, or they are in a severely impoverished or abusive home. Presently, BFR Kids has sponsored 106 children who have come from slums and orphanages, helping them to move up to top high schools and colleges. "Our prayer is that the older kids see the opportunity given to them, and turn around and give it to another kid one day," says Britney.
In 2014, Britney and Lacey opened The Rev, an extension of Be Free Revolution, where you can shop the paper necklaces mentioned and other products that help give back and make an impact in Kenya. The best part is that now, The Rev is located inside the Bible Museum on the Square in Collierville. Having opened a pop-up shop in the Museum last year, they loved it so much they made it their permanent home. "We both live in Collierville, so we are excited to have our shop be part of the Historic District!" Lacey says.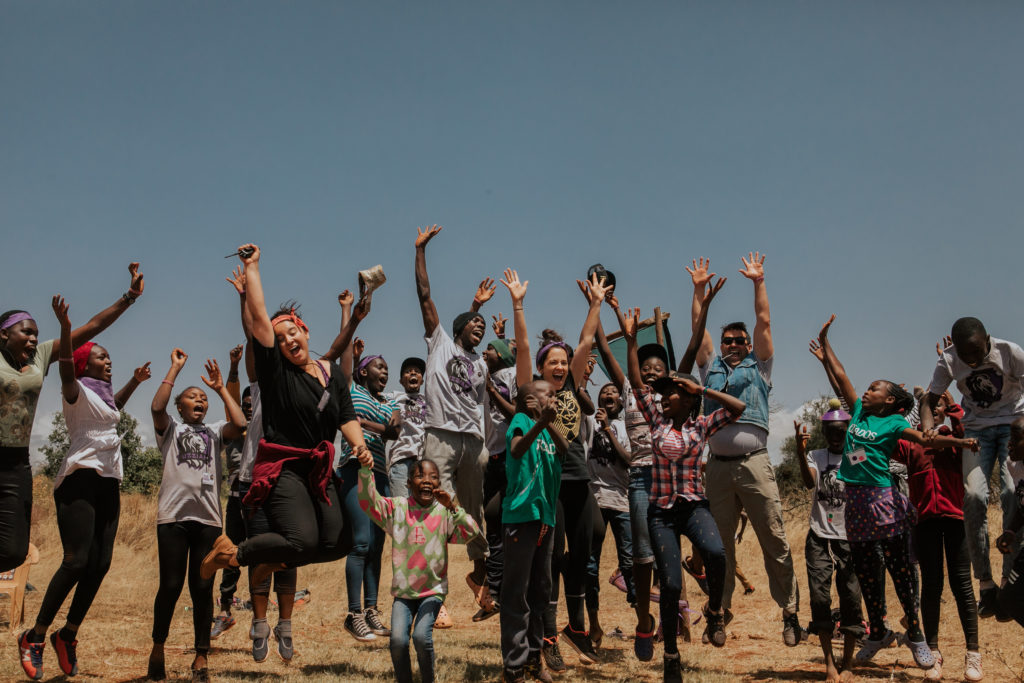 At their studio in Binghampton, they work and train refugee women from Nepal on beautiful jewelry pieces that help sustain their families. Those pieces can be found at the store on the Town Square as well. "With The Rev we wanted to invite people into the lifestyle of BFR, whether that is through shopping, sponsoring, or serving on a mission trip," says Britney.
When hearing stories like this one, you wonder what makes someone qualified to do this work, especially two women with young families. "We aren't special people with big bank accounts, big donors or even non-profit degrees," says Lacey. "We are a grassroots organization started by two ordinary women with hearts that could not be pieced back together after what we saw," she continues "Each kid is a story and a future to which we are committed. If only the 106 kids we have sponsored succeed, and they pour into another 106, then another 106 — then an entire generation can change. If we invest in the younger generation by loving, educating, and equipping them, then we could make a real dent in the cycle of poverty and bring real light into this world, even in the darkest corners and cracks," she says with a convicted tone. "That is the type of legacy we pray our children see and are part of, and that is what keeps us saying 'yes' to every adventure God leads us on."
---
Visit https://www.befreerevolution.com to learn even more about BFR and how you can get involved.