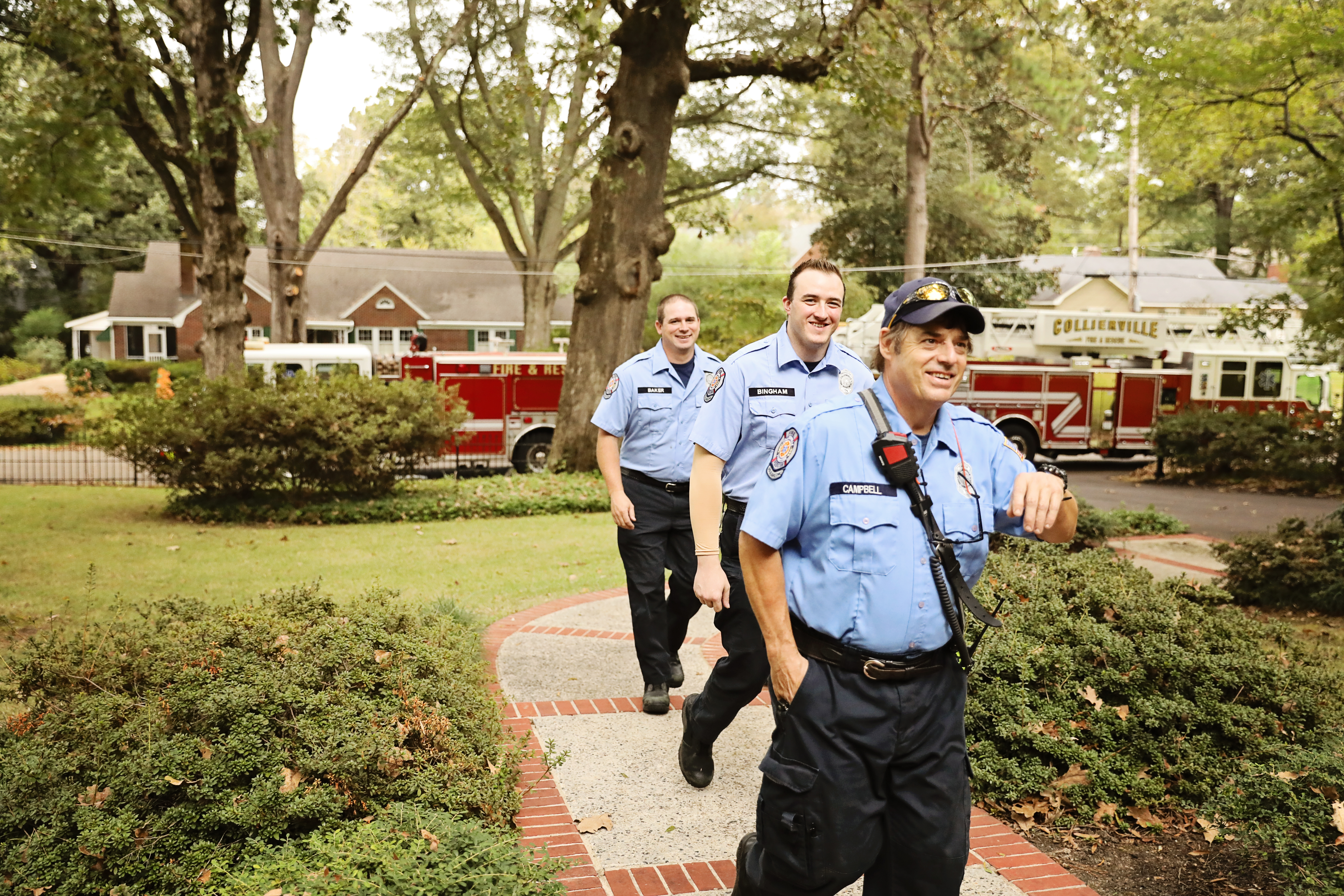 First Responders Luncheon
The Republican Women of Purpose (RWOP) held a luncheon this Tuesday, October 15th in honor of Collierville's first responders. RWOP members were excited to host an event in Collierville for the Town's policemen, firemen and ambulance drivers that give back to the community all year long.
RWOP member, Beth Webb, hosted the event at her home for first responders to come get a hot plate and a "thank you for your service" from the volunteer RWOP members of both Collierville and Germantown. "We're doing this luncheon to show our appreciation for the people that we call the real heros in our community, our first responders – policemen, firemen and ambulance drivers in Collierville. We just want to show our appreciation for all they do for our community and for keeping us safe. That's why Collierville is such a great place to live!" remarked Webb. 
The National Federation of Republican Women has a mission named "Caring for America" and according to Webb, every club is involved in "Caring for America" projects, such as this one for our Collierville first responders. Sharon Ohsfeldt, a RWOP member volunteering at the luncheon, said, "The First Responders Luncheon is part of our 'Caring for America' project because the Republican Women of Purpose cares about America. We also have a Salvation Army project, Senior Angels and we also contribute to the Alpha Omega Veterans center in Memphis."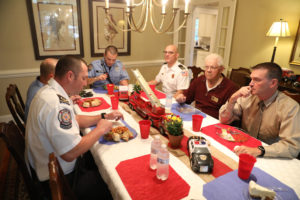 First responders were invited in several ways by the women's club. Flyers were drawn up and emails were also sent out to the stations and chiefs. "We wanted to make it easy for our first responders to come and go as they please," said member Linda Joyner. "All the women in the organization volunteered to make food and serve. Rita Selberg's son is the Fire Chief in Germantown and she has collected these items [decor] over the years, so we had antique firetrucks, books and hats to decorate for the event."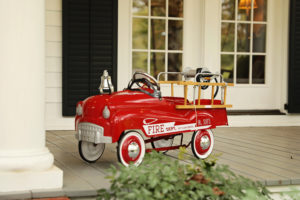 Support from local officials were also made as Mayor Stan Joyner and others attended the event. "We appreciate our first responders so much," Linda Joyner added. "They are our unsung heroes. I think our flyer said 'You don't have to wear a cape to be a hero' and that's the truth. Our policemen, firemen, and ambulance drivers are all so giving and selfless and we just appreciate them." Tour Collierville would also like to send our sincerest thanks to our first responders for their service to our community!
Story | Anna Bell