Fire Chief Buddy Billings Retires
Newly retired Fire Chief, Buddy Billings, was honored at the Morton Museum of Collierville History on June 28th, retiring after 44 years of service to the Collierville community. The reception was provided on behalf of friends, family, and others from the Collierville Fire Department [CFD] to congratulate Chief Billings on his retirement. It was a bittersweet moment for all those who've worked so closely with him over the years, but they also know that some well-deserved R&R [rest and relaxation] is due for Fire Chief Billings on his retirement.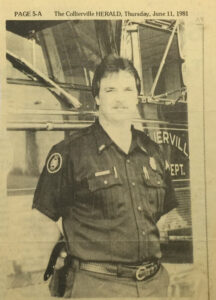 Becoming a Fire Chief was something Billings "never dreamed" would happen when he began as a teenage volunteer under former Fire Chief Lynn Kelsey in the 1970s. "My first fire call was a 100-acre grass fire off Fletcher Road near the Fayette County line. It was hard work for a 17-year-old. We used pump cans to put out the fire. They were a 10 gallon can of water you wore on your back like a backpack and in this type of weather, they wore you out," he shared. What started out as a rather simple interest in public service grew into a career-long dedication to the needs and protection of the Collierville community through firefighting and medical assistance. 
Billings completed the Emergency Medical Technician [EMT] program at Shelby State in 1992, becoming an Advanced EMT. In 1994, he earned the Fire Officer Certification from the State of Tennessee Commission on Firefighting. One year later, he was promoted to Fire Marshal and became a licensed inspector with the State Fire Marshal's Office. He also served as the President of the Tennessee Fire Safety Inspectors Association and the President of the Tennessee Public Educators Association.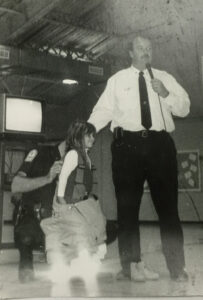 Billings served as the Fire Marshal until 2005, when he was promoted to Chief of Fire Prevention. On May 9th, 2016, the Board of Mayor and Aldermen officiated Buddy Billings as the Fire Chief for the Town of Collierville. "There was no one else we wanted more than Buddy to be the new Fire Chief," said Mayor Stan Joyner. "His knowledge, experience, and dedication to serving the residents of Collierville was hard to beat. We are going to miss him but wish him the best in retirement."
While he leaves behind a heroic legacy for his colleagues and fellow servicemen and women, Former Chief Billings is confident the Collierville Fire Department will continue to be one of the state's leading fire and rescue teams. 
The Collierville community thanks you for your service, Chief Billings!
Written By: Morgan Lester